---
Located on the rooftop of the Chicago Athletic Association Hotel, Cindy's offers one of the most beautiful views of the city and a satisfying lunch for your mid-day hunger. The lunchtime chefs at Cindy's wanted to provide an individual experience as opposed to the communal, family-sized portions they serve up for their tasty dinners. Their new lunch menu features an array of light spring and summer flavors that are sure to leave you wanting more.
The farm and vegetable garden are the stars on Cindy's newest menu including everything from a chilled pea soup to Cornish game hen. The salad and appetizer selections help keep things light and leave room for the unbelievable entrees to follow. The Spring Asparagus appetizer features green and white asparagus paired with deliciously braised morel mushrooms, ham and a poached egg, topped off with pickled garlic and Parmesan.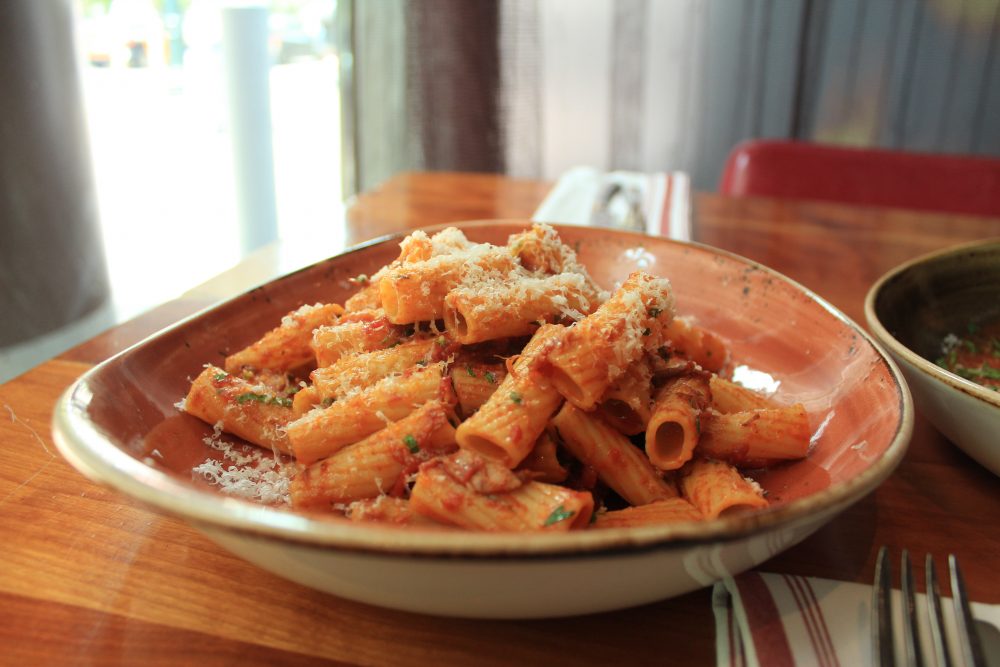 There is no wrong selection when it comes to the entrees and Cindy's gives everyone the opportunity to order something they'll love. The lamb burger is a perfect flavor combination with goat cheese and fried eggplant. It may be messy but only the best burgers require the most napkins, right? The Cornish Game Hen portion is spot on and one can never go wrong with the Grilled Hangar Steak, cooked to the perfect doneness and served with deliciously sweet dried cherries and crumbled blue cheese, along with buttermilk mashed potatoes that make all other mashed potatoes pale in comparison.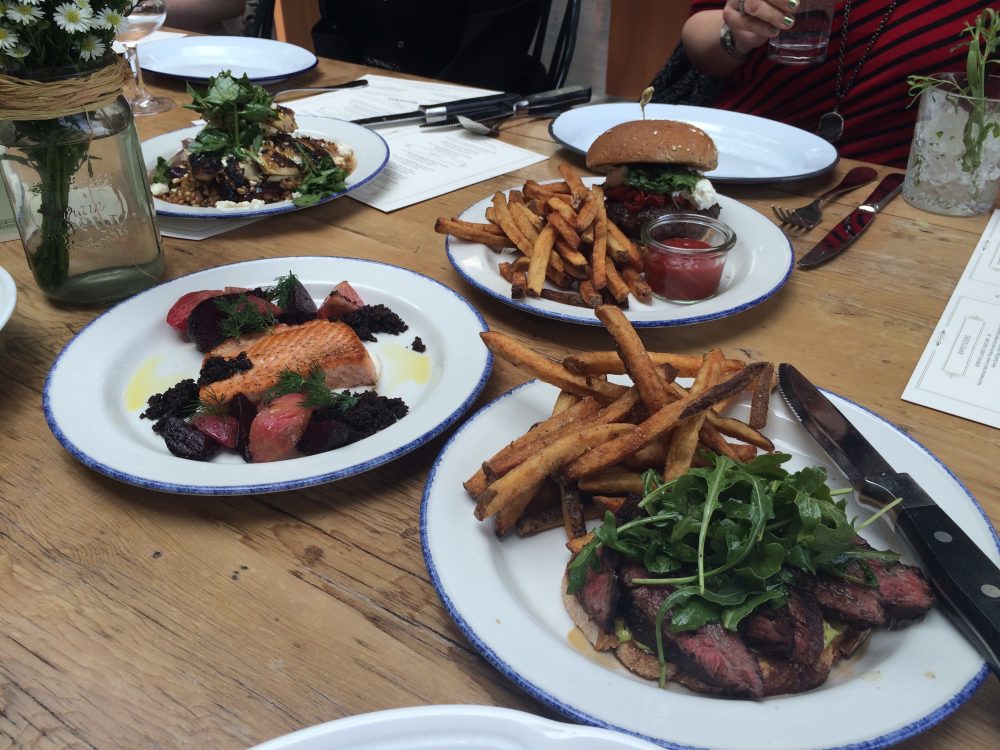 All three desserts follow suite with fresh flavors from the garden. Options include: Lemon Meringue Pie, Strawberry Rhubarb Trifle and a White Chocolate Raspberry Ice Cream Sandwich. Yes, it's tough to choose just one but there's nothing wrong with getting all of them. The portion sizes are small enough for individual servings but just the right size to share!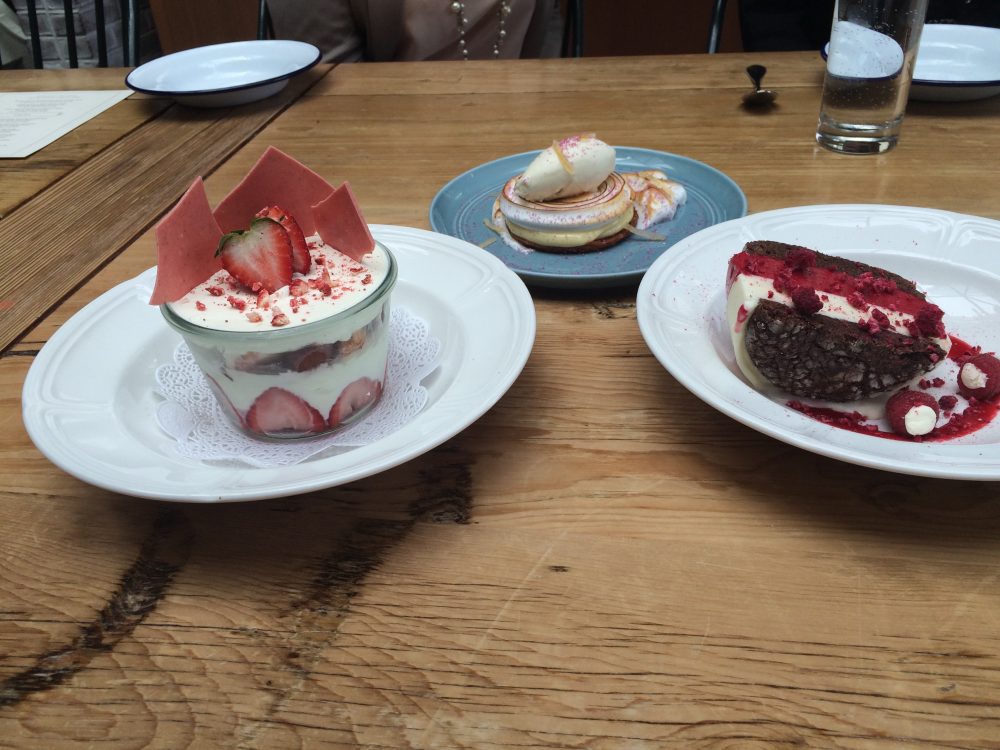 The elixirs and potions on the beverage menu are unlike any in the city. Crafted by Spirit Guide Nandini Khaund, formerly of The Violet Hour, the mockails are sure to delight and invigorate the senses. Highlighting her creations is The Virgin Pillar featuring Mallorca melon shrub, candied hibiscus, mint, lemon and soda. Add the suggested liquor, the Pillar of Hercules to make it boozy. Also featured on the menu are three different Kombuchas made locally by Frog Greishaw. Kombuchas are health tonics made by fermenting sweetened teas and are offered at Cindy's in three flavors: raspberry-chocolate mint, strawberry basil cranapple and jun, a fermented raw honey elixir. Each Kombucha more delicious than the last and each made to cure any minor ailment.
Cindy's is open for lunch Monday through Friday from 11:00-2:30. Dinner is also served every day at 4:00 and brunch is offered Saturday and Sunday starting at 10:00 until 3:00.