---
Marina's Bistro and Rum Bar is a cozy little spot that recently opened in the heart of Uptown. Bringing the vibrant flavors of Puerto Rico, owner and chef Eric Roldan, has created a menu that highlights the best of his native cuisine, incorporating sustainable and locally sourced ingredients to provide a unique dining experience. 
The succinct menu features classic dishes from the island, including Mofongos, Arroz con Gondules, and Tostones, alongside a selection of handcrafted, (mostly) rum-based cocktails that complement the food.  
After ushering diners to a quaint table in the quaint, tropically decorated restaurant, the kitchen quickly brings out a basket of fried plantains and a helping of the most heavenly guava butter you'll ever consume. We couldn't get enough of the sweet and smooth schmear and asked to take home a tub of it to spread on as many foods as possible. It's truly a gift that keeps on giving! 
Freshen the palate with the Ensalada de Aguacate, a lightly seasoned amalgamation of just-ripe avocado and tomato with zesty bites of chopped red onion. This salad is a great way to start your meat-heavy meal at Marina's.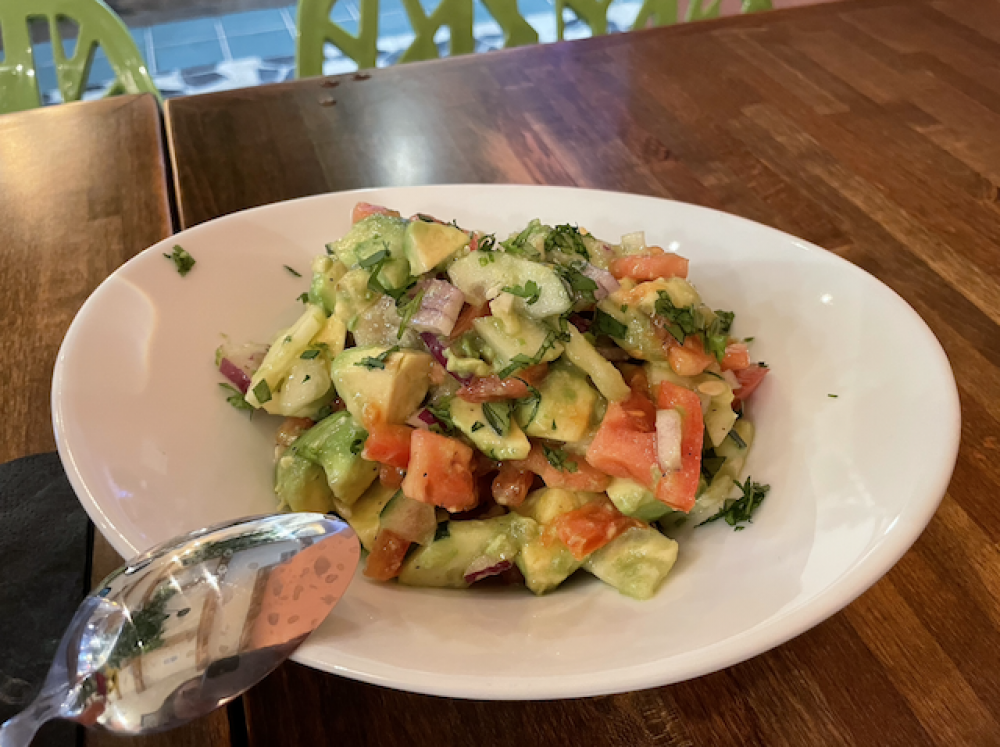 Between the main entrees and the mofongos, diners have the freedom to choose their preferred meat. However, we're going to be honest and say there is really only one option: the pork. The Lechon Asado or roasted pork, is marinated and served piping hot in a citrus mojo. Whether you choose to enjoy it as an entrée or with mofongo (your choice of deep-fried plantain or yucca mashed with garlic and house seasonings), it will be the dish that you'll be spreading the good word about!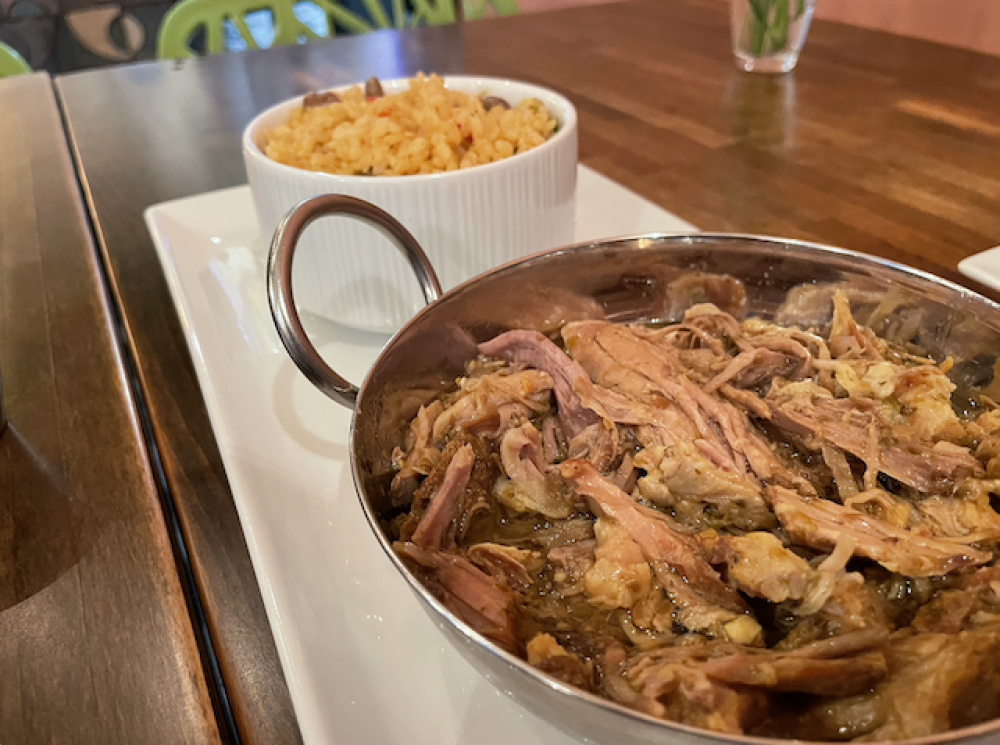 If pork isn't your thing, the Pollo Al Ajillo or garlic chicken, is the next best choice! Served in a garlicky stock, this will fill you up faster than you think. We enjoyed it warmed up in a tortilla the next day and it was just as delicious!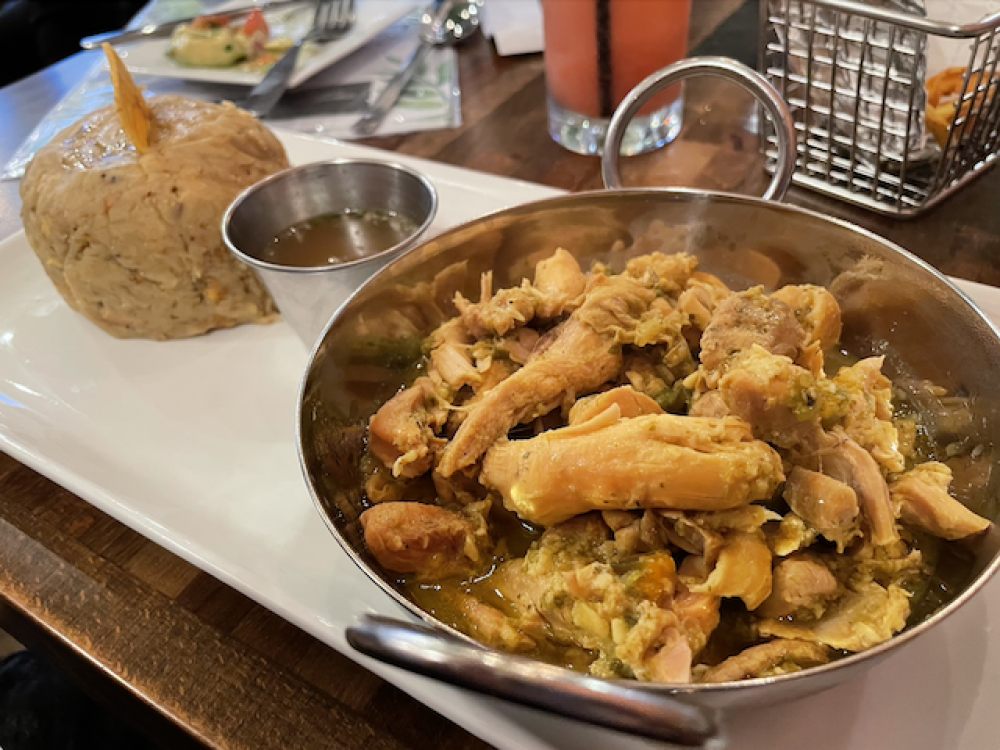 Through a bit of confusion between us and the staff, we didn't end up taking home the Quesitos Con Salsa Guava o Fresa (cheesecake rolls with your choice of guava or strawberry sauce). If it's still on the menu next time, you already know we're making sure we get it!  
Marina's Bistro & Rum Bar is tucked into a little shopping center on the corner of Magnolia and Wilson in Uptown. They welcome guests for lunch and dinner beginning at 11am, Tuesday through Sunday.