---
Have you been to The Bakery Box yet? If you've been in the River North neighborhood since last summer, you've probably walked by it dozens of times and maybe even stopped for a treat! For those of you that aren't familiar, The Bakery Box is a bakery ATM, innovating the industry by offering grab-and-go treats, 24/7! We recently got to know the owner and operator of The Bakery Box, Tianna Gawlak, who shared how the concept came to be and how convenient it is to satisfy your sweet tooth with just the press of a few buttons! 
CFM: Please tell us a little bit about yourself! 
TG: I'm a wife and mom in the Chicago suburbs. It's been a lifelong dream of mine to open a bakery. After my children were born, I realized that a traditional bakery would require me to sacrifice raising my family. The Bakery Box allows me to pursue my calling without giving up what's most important to me. As soon as we opened, I knew it was the best decision for me and my family. 
The Bakery Box is a bakery ATM that dispenses fresh cakes and macarons. Our free-standing dessert shops are accessible 24/7. Rather than operating as both the baker and bakery, we source the best, tastiest treats from local pastry shops and bakeries around the city. This method allows us to support local businesses, while offering a diverse dessert menu.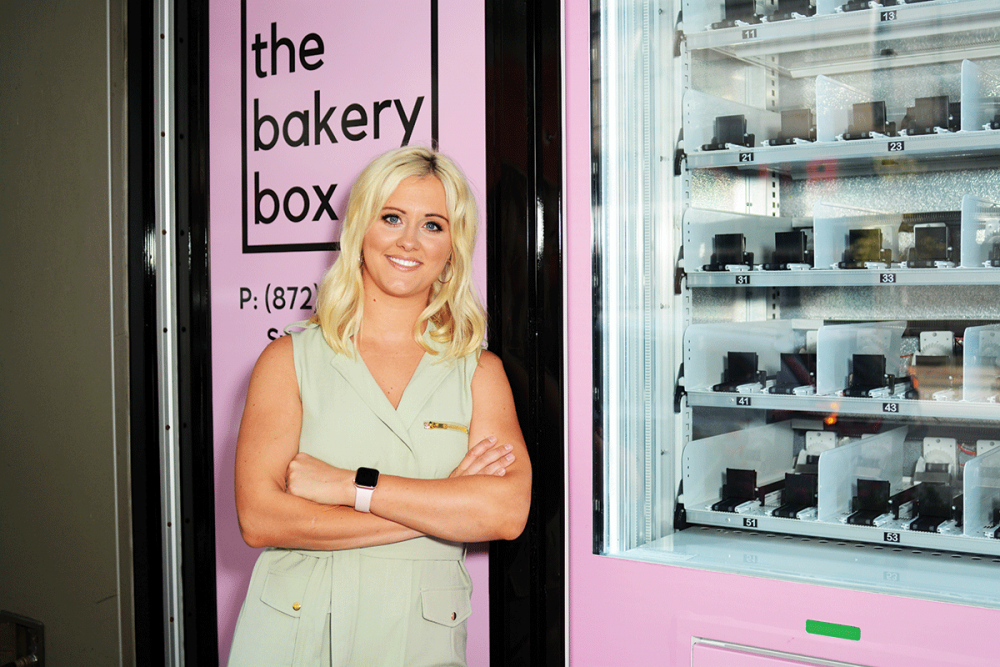 CFM: What inspired The Bakery Box concept and how does it work? 
TG: The concept was inspired during the publishing of When You Dream of Chocolate Cake, a children's picture book I wrote in 2020. My kids were traveling with me to bookstores all over the city, one evening my daughter wanted to stop for chocolate cake. I explained to her that bakeries were closed, but it got me thinking about a 24-hour dessert concept.  
It's ultimately a high-tech vending machine. You enter payment, select the item you want, and once the conveyor belt brings the goods down you can retrieve it.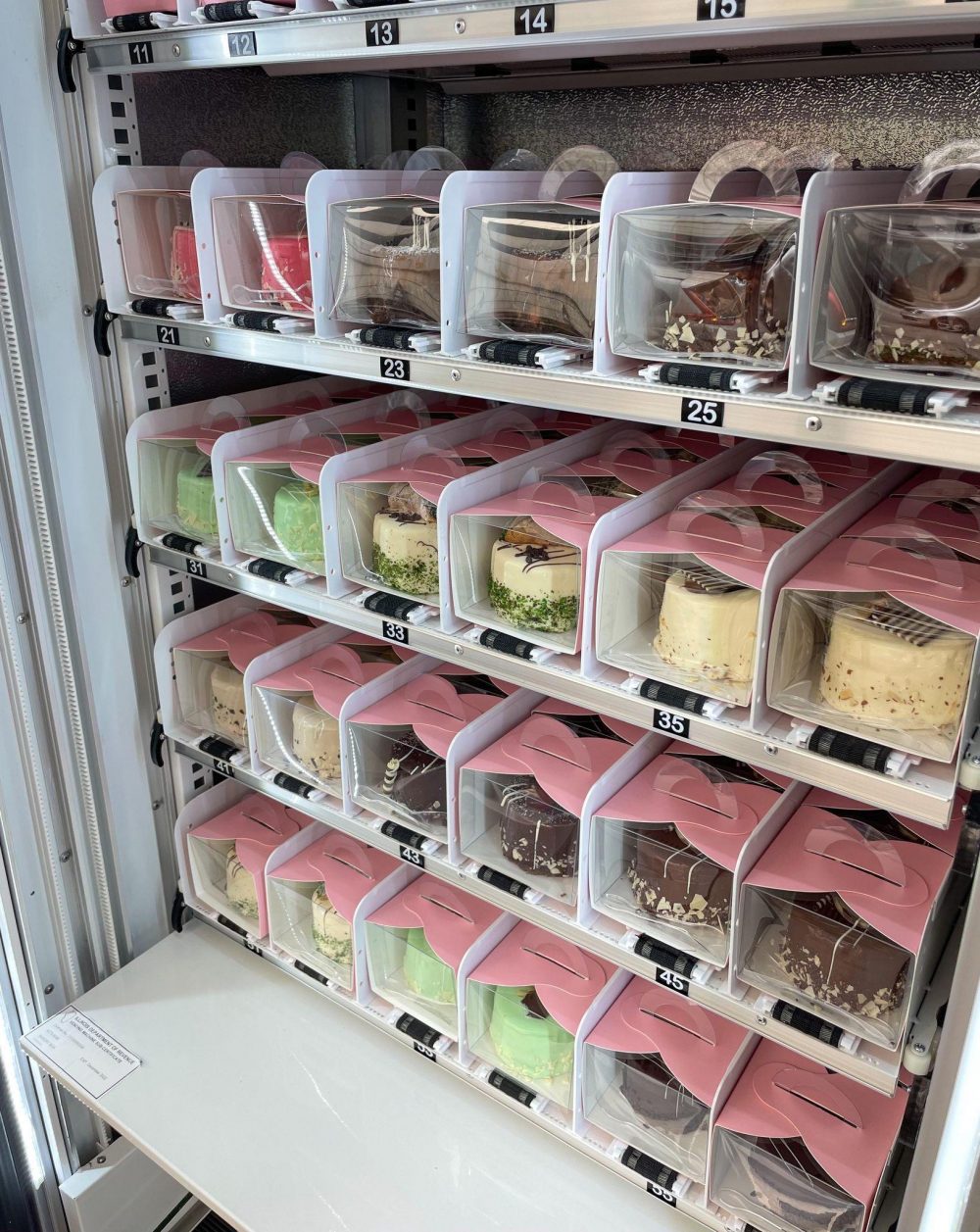 CFM: Which bakeries and pastry shops do you work with around the city? 

TG: The Bakery Box is partnered with some of Chicago's premier wholesale bakeries, such as Le Petit Sucre. I love that we're able to keep things local and support our community. When we thrive, they thrive, which allows the community to thrive. 
CFM: What sort of sweets and treats can readers find in The Bakery Box?  
TG: The Bakery Box currently dispenses 10 cake flavors including: cannoli, strawberry, cookies & cream, black forest, white chocolate pistachio, caramel, milk chocolate, dark chocolate, hazelnut, and almond. We are excited to roll out two new exclusive flavors this spring: red velvet and birthday cake confetti. The ATMs also offer 18 macaron flavors ranging from playful (skittles, fruity pebbles, cookie dough) to refined (matcha green tea, honey lavender, rose champagne) and more! 
CFM: How often do the offerings get rotated to something new?  
TG: The bakery ATMs are stocked every morning. We rotate in new seasonal items a few times a year, such as pumpkin pie macarons in the fall and chocolate covered strawberries for Valentine's Day. 
CFM: What are some of your personal favorites that you'd love for readers to try?  
TG: My personal favorites are cannoli cake and tiramisu macarons. They are rich, decadent, and unique- everything I desire in a dessert!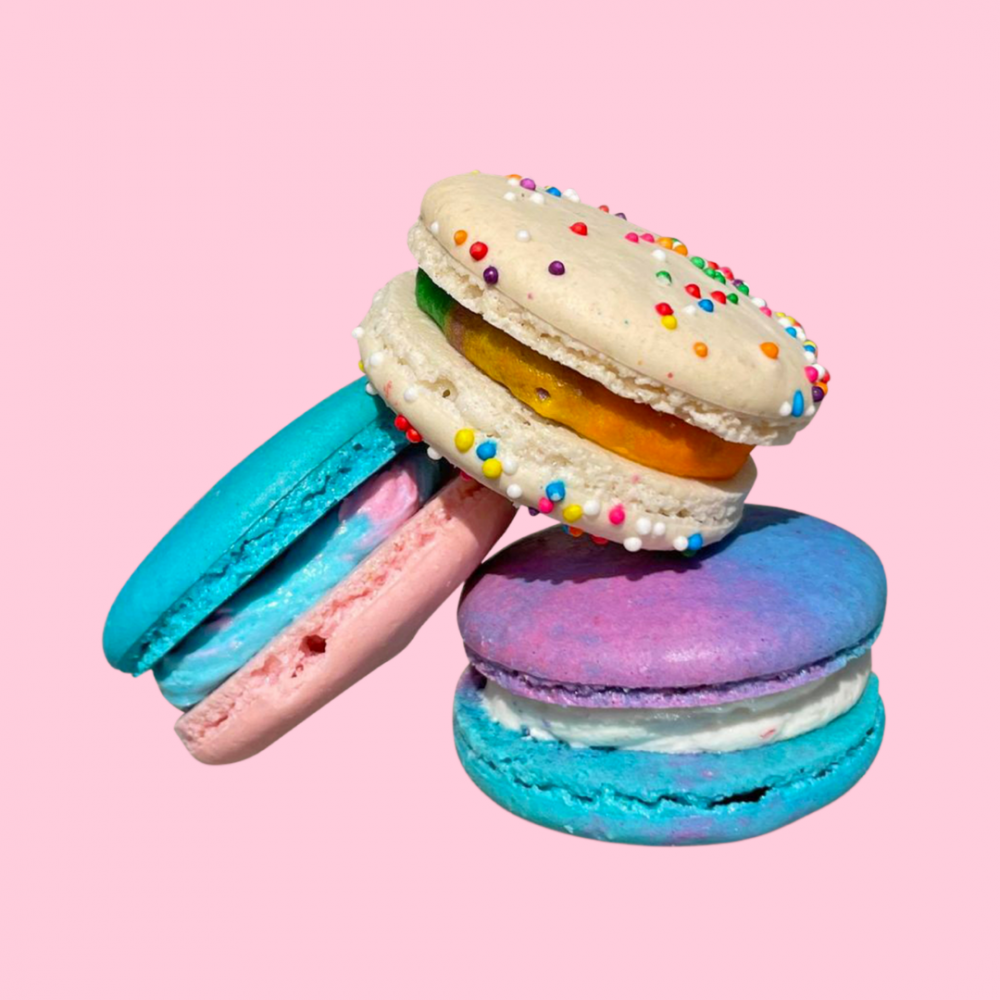 CFM: Where can readers find The Bakery Box?  
TG: Ohio & Wabash next to Eataly (47 E. Ohio Street). We also have a location in the suburbs at the Burr Ridge Village Center off I-55 and County Line Road (525 Village Center Drive). 
CFM: What are your plans for future ATMs? Any thoughts on going out-of-state with it?  
TG: 2022 is a big year for The Bakery Box as I'm raising capital to open more locations. In the next phase of expansion, I'll explore new submarkets in Chicago including West Loop, Millennium Park, and Fulton Market. For the time being, we're exclusive to Chicagoland. Going out-of-state is in the big picture, though. I could see these doing very well on the West coast.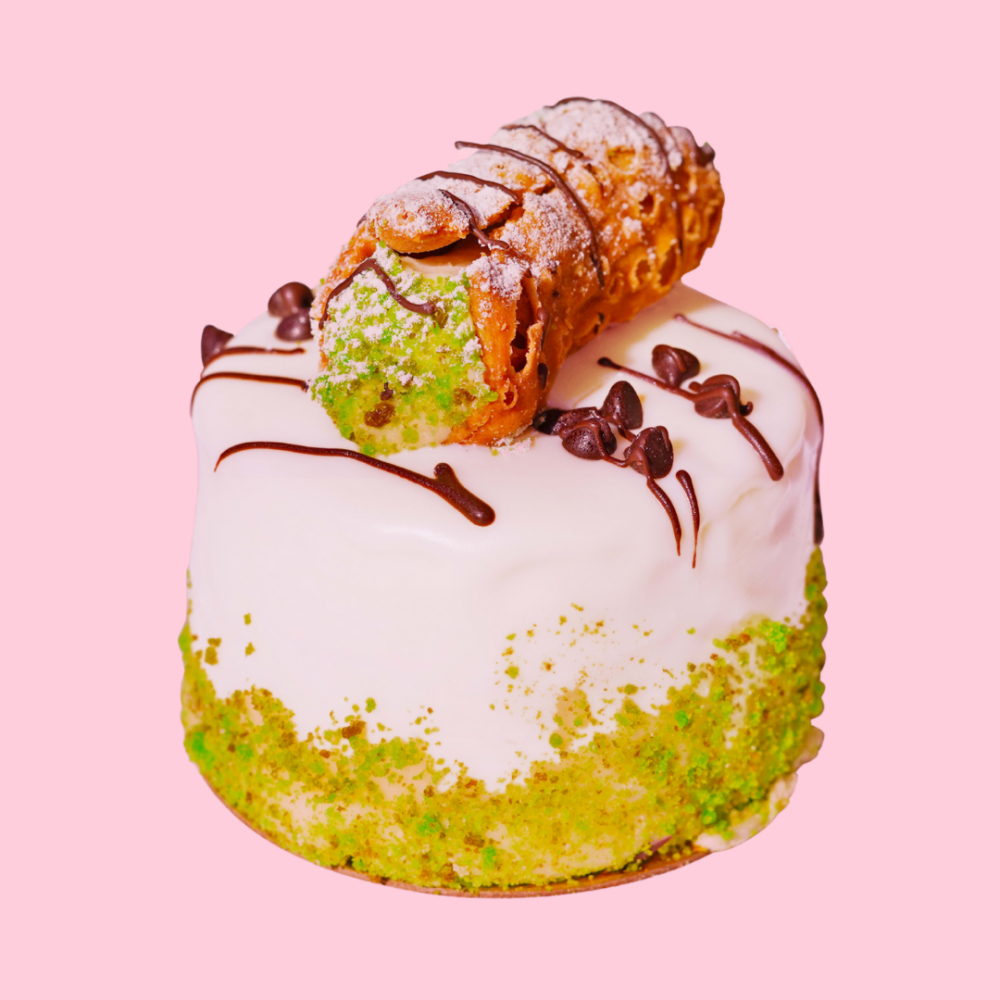 CFM: If you were to open up your own brick & mortar bakery, what would it be like? What would you name it? What would you offer? 
TG: The bakery ATMs are the perfect approach to modern pastry and dessert selling. I wouldn't want to change directions after seeing what the self-service method is capable of. I see great things for the future of The Bakery Box. 
For more information on The Bakery Box, visit www.thebakeryboxllc.com/ or follow on IG @_thebakerybox_ and on Facebook.