---
The pandemic couldn't stop Qiana Allen from realizing her entrepreneurial dreams of opening up a candy store. A mother of two and owner of a several local businesses throughout the years, Allen opened Munchiez, a novelty candy shop and cereal bar, in August 2020. We had the pleasure of chatting with her, learning the ups and downs of opening a food business during a turbulent year for small businesses and how her sons inspired many of the delicious and unique cereal milkshakes that highlight the Munchiez menu!
CFM: Please tell our readers a little bit about yourself and your journey up to opening Munchiez!  
QA: I was born and raised on the southside of Chicago and I've always had the desire to be an entrepreneur. One summer, when I was 12-years-old, I opened a candy store in front of my house, my first endeavor as an entrepreneur. I've owned and operated several businesses since then but I've always wanted to start a family-owned business and now we have Munchiez.  
CFM: What was the inspiration behind Munchiez and how did you come up with the name?   
QA: The inspiration behind Munchiez definitely started from my childhood candy store. My sons love love love cereal, they eat it day and night. My boyfriend, Dwain and I saw a few cereal bars in different states and we thought opening one here in Chicago would change the game. My mind immediately started racing so we talked it over as a family and we decided to move forward as business partners. 
The name came about during a brainstorming session between Dwain and I. We threw out a lot of names, then he said "Munchiez with a Z" and it just felt right. The name is more than perfect because we offer so many different treat options that our customers definitely have to have the "Munchiez" to patronize us.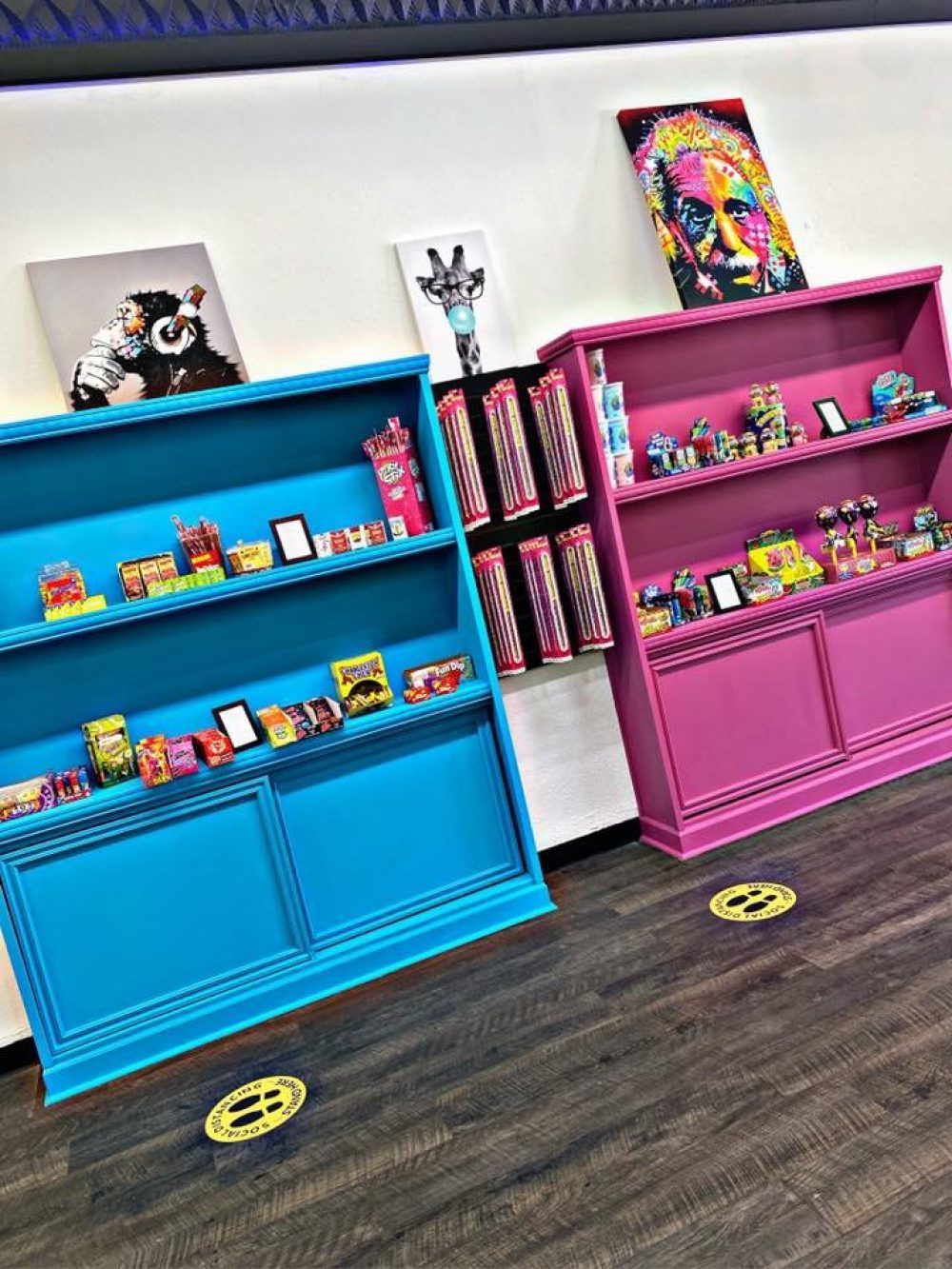 CFM: When did you open and why did you choose Beverly as the home of Munchiez?   
QA: We opened Munchiez on August 1, 2020. I have another business right down the street from Munchiez so we've been in the area since 2014. Beverly is all about family so opening up a family-owned business in a historical, family-oriented neighborhood was a no-brainer.  
CFM: Why did you choose to open a business, let alone a food establishment, during such turbulent times? What have been the ups and downs of owning this type of business with so many restriction changes the past few months? 
QA: When we acquired the space, COVID hadn't hit the US. We had no idea that it would run as rampant as it did. We were scheduled to launch in April 2020 but had to push our grand opening date back to August because the world shut down. Some of the downs of owning a food establishment during this time have definitely been the restriction of the number of guests we can serve at a time and most definitely when the city restricted food establishments from offering indoor dining. The up side to this is although we've had to follow these rules, our customers have still shown support in numbers and our customer base continues to grow. We look forward to when things are back to normal so that we can introduce more of the original ideas we had prior to the COVID crisis and we can show Chicago how dope Munchiez really is! 

CFM: What does Munchiez bring to the Beverly community? What do you hope Munchiez can do for the community going forward?   
QA: Munchiez brings fun to the Beverly community. People often say how they love the design and decor of our store so there are a lot of pictures taken here. Most of our customers come in as families and to see them enjoying themselves here together is so heartwarming. We hope to continue to create sweet and fun memories for our customers and the community.  
CFM: What items highlight the Munchiez menu?   
QA: Here at Munchiez, we offer a wide variety of yummy items from Walking Tacos, Cereal Waffles, Old and New School candy and our delicious cereal milkshakes.  
CFM: How did you come up with the cereal and ice cream combinations for your milkshakes? Did your sons have any input into the creations? Did any of the inspiration come from other cereal bars you had visited? 
QA: The cereal and ice cream combinations came from my youngest son, Kameron. He loves making shakes and smoothies at home and one of his favorite shakes to make was Fruity Pebbles with vanilla ice cream. Both of my boys had their hands in coming up with our Munchiez shakes, their tastebuds are bananas and our customers love the combinations we offer especially our bestselling, Crunch Berry Bomb. The cereal bars we visited didn't serve milkshakes at the time. Two of those bars have closed since then and the other now offers cereal shakes as well.  
CFM: What is YOUR favorite cereal milkshake combo?   
QA: My favorite Cereal Milkshake combo is our Crunch Berry Bomb. It's a combination of Lucky Charms, Cap'n Crunch Berries and Strawberry Ice Cream. It's like the two had a flavor baby and it tastes so good!  
CFM: What is your favorite product that you sell other than milkshakes?  
QA: Other than our milkshakes, my favorite item on the menu is our Loaded Fried Oreos. Fried Oreo cookies come with ice cream, whipped cream, chocolate drizzle and powdered sugar on top. These are also becoming a customer favorite since we added them to our menu.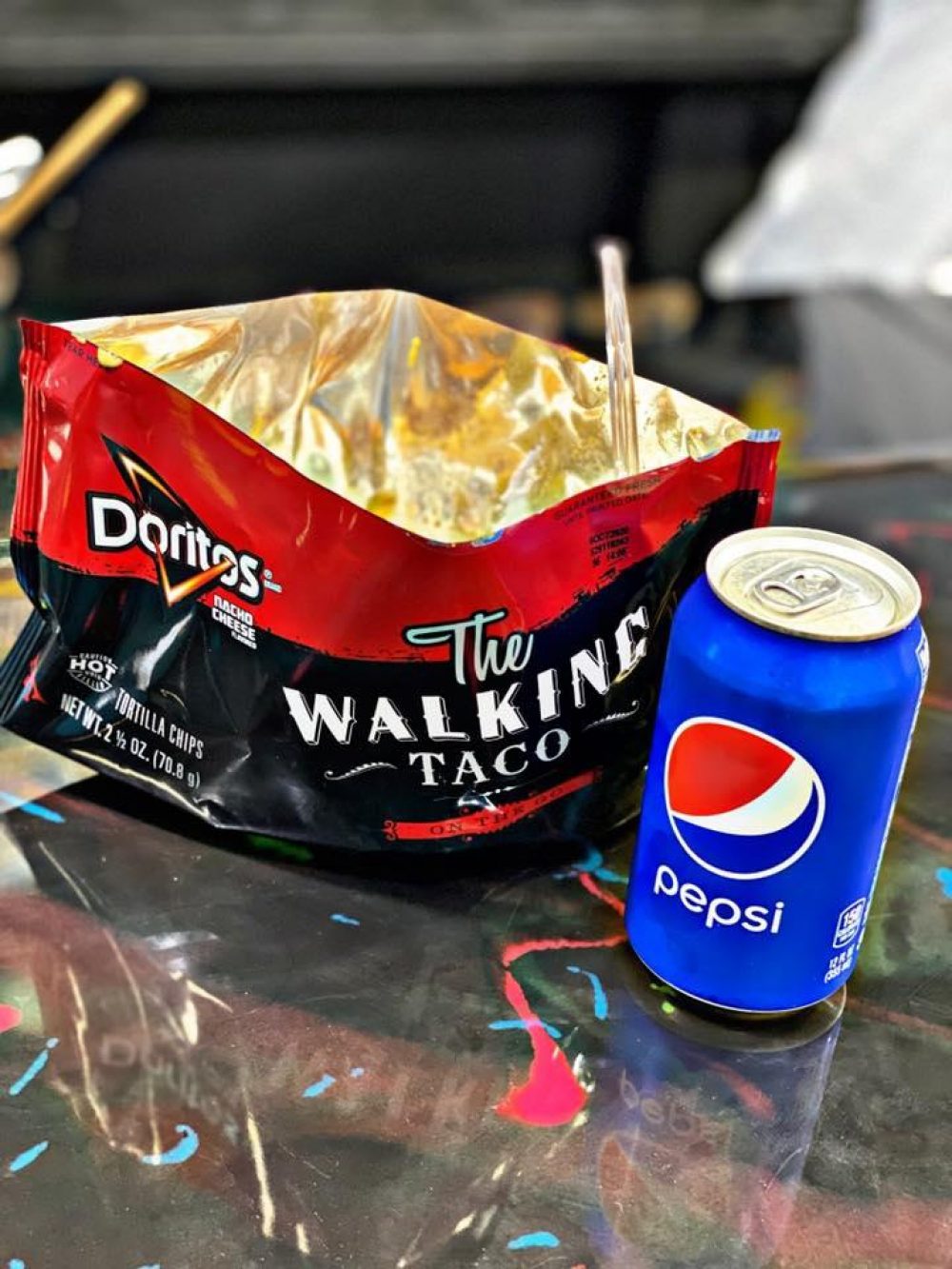 CFM: Now that the city has moved into Tier 1 and food establishments can be open with limited capacity, what is the reopening plan for Munchiez? What will you be doing to keep customers and employees safe while they are there? What does 2021 look like for you and the future of Munchiez? 

QA: We are so excited that we can reopen at 25% capacity because now we can offer customers some of our shakes that come with the cup decorated. Now they can enjoy those shakes inside instead of trying to take them to-go and making a mess in their cars. We're also relaunching our Munchiez birthday parties and our customers are super excited about that. We've taken extra precautions to make sure that our staff and customers stay safe. We've spaced our tables out so that patrons can keep at least a 6 foot distance; we've blocked off our bar so customers are only allowed to sit at our tables; our staff wears gloves and masks at all time; we offer hand sanitizer at the front door and we've invested in a sanitation cleaning system. 
2021 looks great for Munchiez. We're now able get back to business as usual, create more family memories, host birthday parties, Munchiez After Dark for adults and much more.