---
There's no doubt that the restaurant industry has been hit devastatingly hard by COVID-19. While Chicago recently moved into Phase 4 of dining restrictions, the road to recovery remains long.
In a creative attempt to stay afloat, Candlelite, a tavern-style pizzeria that has been serving customers for 71 years in Rogers Park, has spent the last 6 months perfecting the ultimate frozen pizza recipe. Any local foodie knows that while deep-dish has its time and place, tavern-style is what Chicagoans truly eat on the regular. On Thursday, March 11th, Candlelite officially launched their new frozen pizza recipe, and it can be ordered and shipped nationwide. Even though budgets are extremely tight, Candlelite determined that for the first month of the launch, 5% of proceeds from every order will be donated to the Justin Wynn Fund, a local nonprofit that teaches leadership through community service.
We got in touch with owner, Pat Fowler, chatting about all things pizza and how his Roger's Park mainstay pivoted in the past year. 
CFM: For those that may not be familiar, please tell our readers about Candlelite. How did it get started and how long have you been in business? What is behind the unique name? How did you end up acquiring Candlelite?
PF: Candlelite opened in 1950 by an Italian immigrant family that wanted to bring authentic pizza to the Chicago area. This is Candlelite's 71st year of being in business. The unique Candlelite name is a true mystery, but we have a theory that back in the 50s, dinner dates were a much bigger deal, hence a candle-lit dinner.
I started working at Candlelite as a delivery driver, then worked up to server, bartender, and eventually, general manager. In 2012, I had the opportunity to buy a percentage of the company, and over the years, I acquired more of it. I currently have a business partner, and he's been a part of Candlelite since 2000. Molly, my wife, is very involved with our other restaurant, Fire House, and she has contributed a ton to the frozen pizza launch at Candlelite. Our love story goes back to 2016, when the Cubs were in the playoffs; it was a great time to date a bar owner. We work well together, and for the frozen pizza launch, Molly has been working hard on packaging, logo, and marketing efforts, and I have been handling shipping logistics.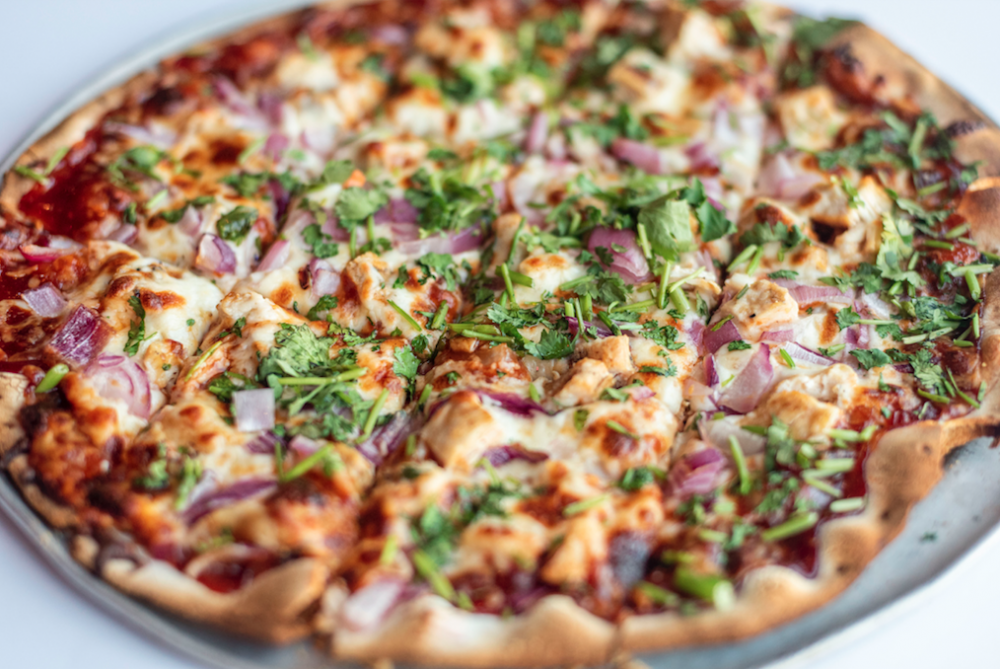 CFM: Tell us more about your recent endeavor into frozen pizzas. Why did you move in this direction? What makes your frozen pizza special compared to others? Lastly, how can readers order your frozen pizzas?
PF: The pandemic forced us to think outside the box without having indoor dining. We had a tremendous opportunity to reach more customers and shift our focus to frozen pizza, which can ship nationally. If you go into the frozen pizza aisle at a grocery store, you'll never find an authentic tavern-style frozen pizza. Our frozen pizza bakes to perfection and the crunchy thin crust sets it apart. Readers can order our frozen pizza by visiting our website, candlelitechicago.com.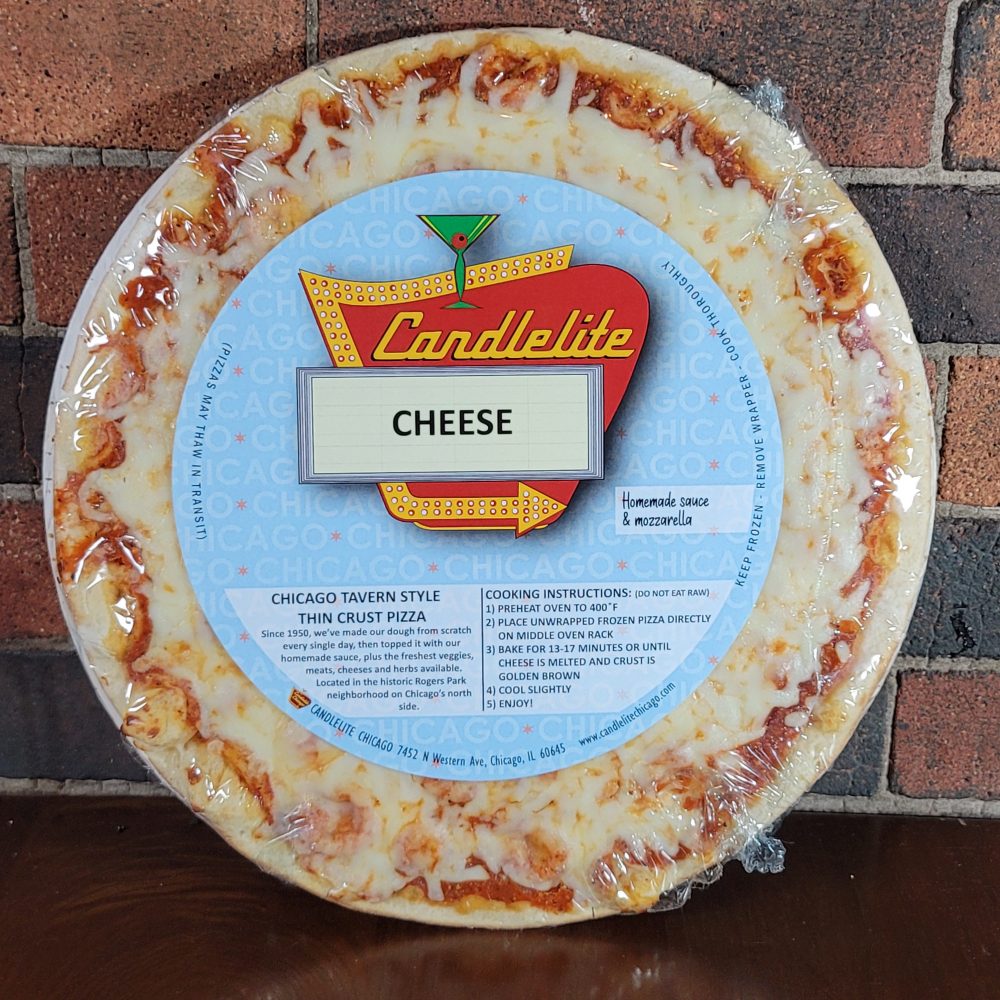 CFM: What were your experiences from the past year? What actions did you take? What were the highs and lows of 2020 for the business?
PF: Like everyone in the restaurant business, we were very nervous at the beginning of the pandemic, and no one knew what to expect. We had to make many difficult decisions, but we kept Candlelite running as best we could. Things are slowly getting better, and the high has been making the decision to launch the frozen pizza line. We needed to find a way to keep our staff employed without in-person dining, so we got creative. To make the frozen pizza launch happen, our staff at our other restaurant, Fire House, helped out, which is cool because the two restaurants came together as a team. The pandemic forced us to pivot our business strategy, and in some ways, it has been a blessing in disguise.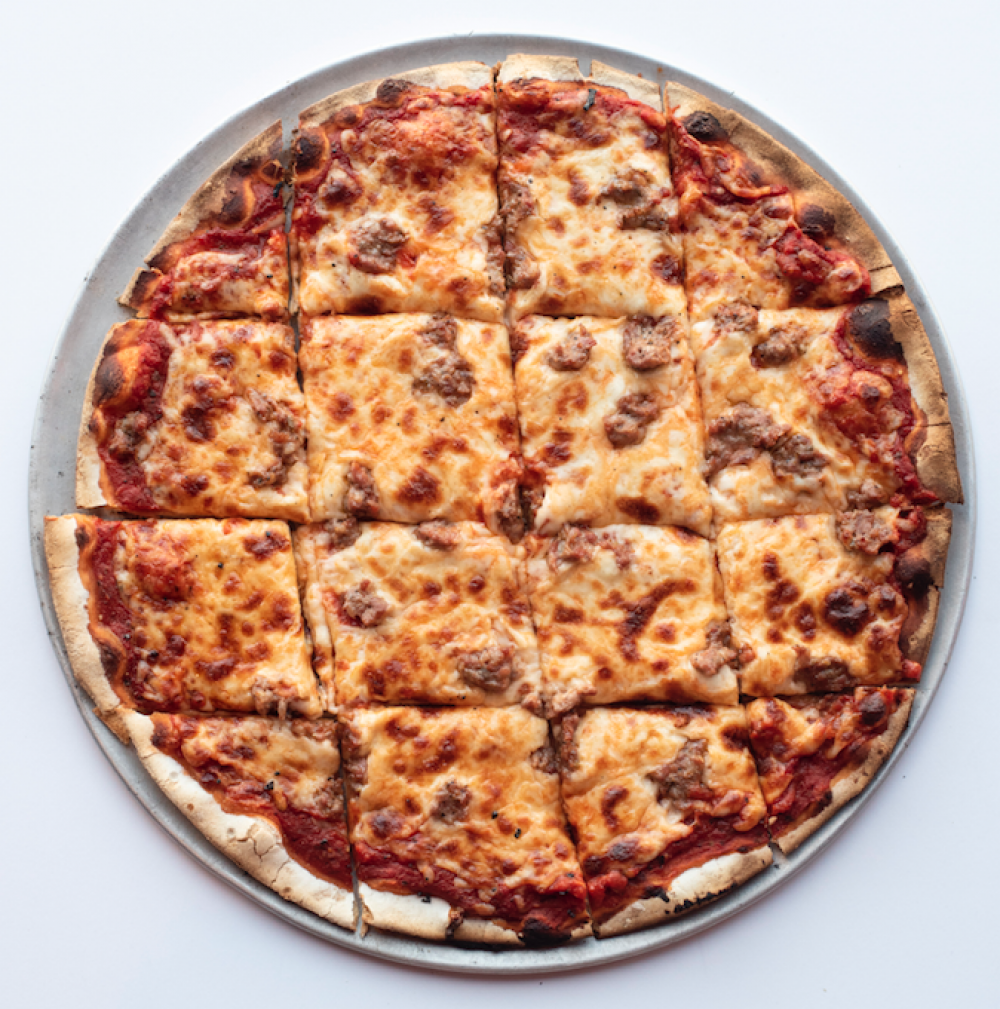 CFM: Why do you think deep-dish is so synonymous with Chicago when the real locals know that tavern-style is where it really began? What makes your tavern-style unique compared to other classic joints around the city? What is your favorite pizza on the menu? What would you like readers to know about Candlelite?

PF: That's a great question. We'd also love to know! Maybe deep-dish is more controversial, so it gets more press. What makes our tavern-style pizza unique compared to other classic joints is the delicious crust. Tavern-style thin crust is almost as thin as you can get it without burning. Historically, tavern-style started as a free snack bar owners would use to lure customers in to buy more beers, and over time, it morphed into a meal. I'm a pizza purist. My favorites are sausage, pepperoni, or plain cheese, while Molly prefers something similar with more vegetables on it.
We'd like readers to know that Candlelite is more than the delicious pizza we serve. Candlelite is an inclusive space that brings the community, from all walks of life, together. Candlelite is so special because of the relationships we've built, which have helped us grow the restaurant into what it is today. Whether it's a first-date, a celebratory pizza after a soccer game, or just grabbing a slice by yourself, Candlelite is for everyone, and we want to get to know everyone who walks through our door. Our giant marquee sign best shows what we represent. We're famous for putting birthdays, proposals, anniversaries, and timely quotes up on the marquee.
CFM: What else is on the menu? What are some of your non-pizza favorites?
PF: We have burgers, salads, wraps, soups, wings, quesadillas, desserts, as well as a variety of appetizers, like a veggie hummus plate, cheese curds, a variety of fries and tater tots (garlic, poutine, buffalo, loaded, parmesan), fried pickles, onion rings, and nachos. My favorite non-pizza item is our cookie skillet, which is a piping hot chocolate chip cookie, vanilla ice cream, whipped cream, caramel, and chocolate sauce.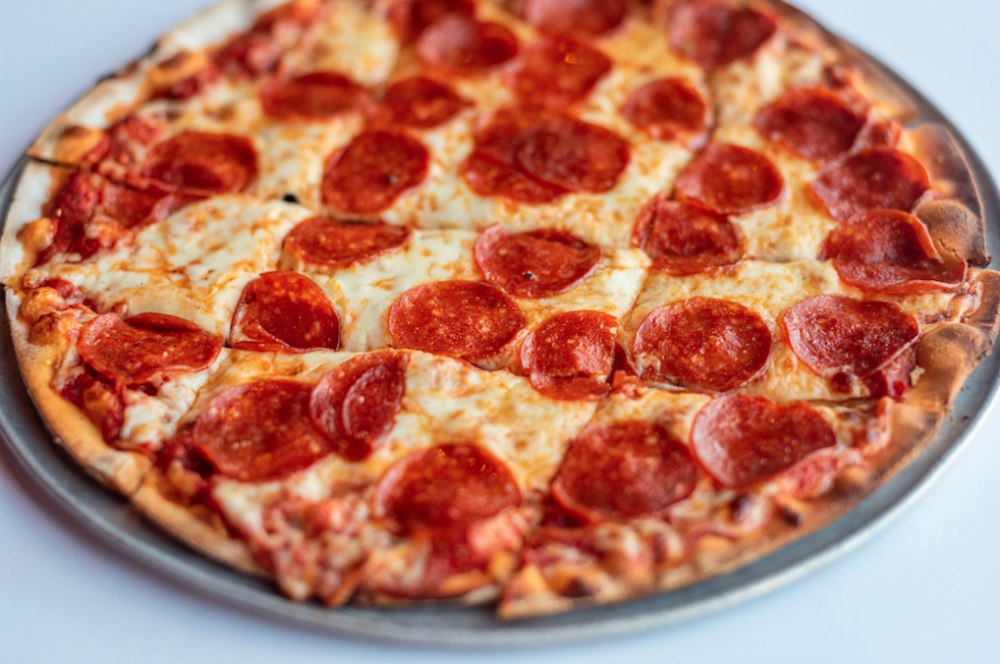 CFM: We'd love to know about your partnership with the Justin Wynn Fund. Why did you choose this specific nonprofit? How does it tie in/relate to your mission?
PF: We've been involved with the Justin Wynn Fund here and there over the course of the past few years and have developed a nice partnership. With our new launch, we definitely wanted to partner up again. Social impact is really important to us, and we wanted to do more beyond launching our frozen pizza. We wanted to make a difference in our community, and the Justin Wynn Fund was a natural partnership because of the great work they do. The fund helps nurture the next generation of leaders by celebrating and developing a sense of self and responsibility for improving their communities.
CFM: Looking ahead, what is your plan for 2021 at Candlelite? Any new menu items? Any major changes for the business?
PF: 2021 is looking up for Candlelite! We just hired a new executive chef, and he has some exciting menu ideas. We also are upgrading our equipment and redoing parts of our interior dining room (new bathroom, decor, and paint). We are hoping at some point in 2021, Candlelite will be at full capacity again.