---
Oaken Bistro + Bar, the restaurant within Lake Forest's, The Forester Hotel, welcomed Chef Christian Alejandro as their new Executive Chef this past November. Over the last decade, Chef Alejandro has had leadership roles at institutions including the Signature Room at the 95th, Niche Restaurant, Trump International Hotel & Tower Chicago, The Mid-America Club and most recently as Executive Corporate Chef at Veritas Lux Mae. 
In his new role at Oaken Bistro, Chef Alejandro has expanded upon the restaurant's relationships with nearby farmers to source fresh ingredients that lend themselves to the creation of his French/Latin-inspired fare. We recently asked him why he loves to do what he does and how leading the culinary team at Oaken has allowed him to be more creative. 
*This interview has been edited for clarity*
Chicago Food Magazine (CFM): Please tell our readers about yourself and when you knew you wanted to be a chef. 
Christian Alejandro (CA): I knew I wanted to make a career in the food industry when I was 18 years old. I was studying criminology and had a part-time job as a line cook at an Italian restaurant where I fell in love with the rush, food and satisfaction in the face of our guests. I changed career paths and have been very happy about my decision ever since.
CFM: What drew you to the position of Executive Chef at Oaken Bistro + Bar? 
CA: Location. Oaken has so much potential to be the first destination for local guests. Being able to create a community here at The Forester Hotel, I find that this is so much harder to achieve in a bigger city.
CFM: How is the experience working at a hotel restaurant distinct from working at a standalone restaurant?  
CA: How much room we have as chefs to be creative and learn from all the guests that stay with us for an extended period of time versus having just a couple of hours with them.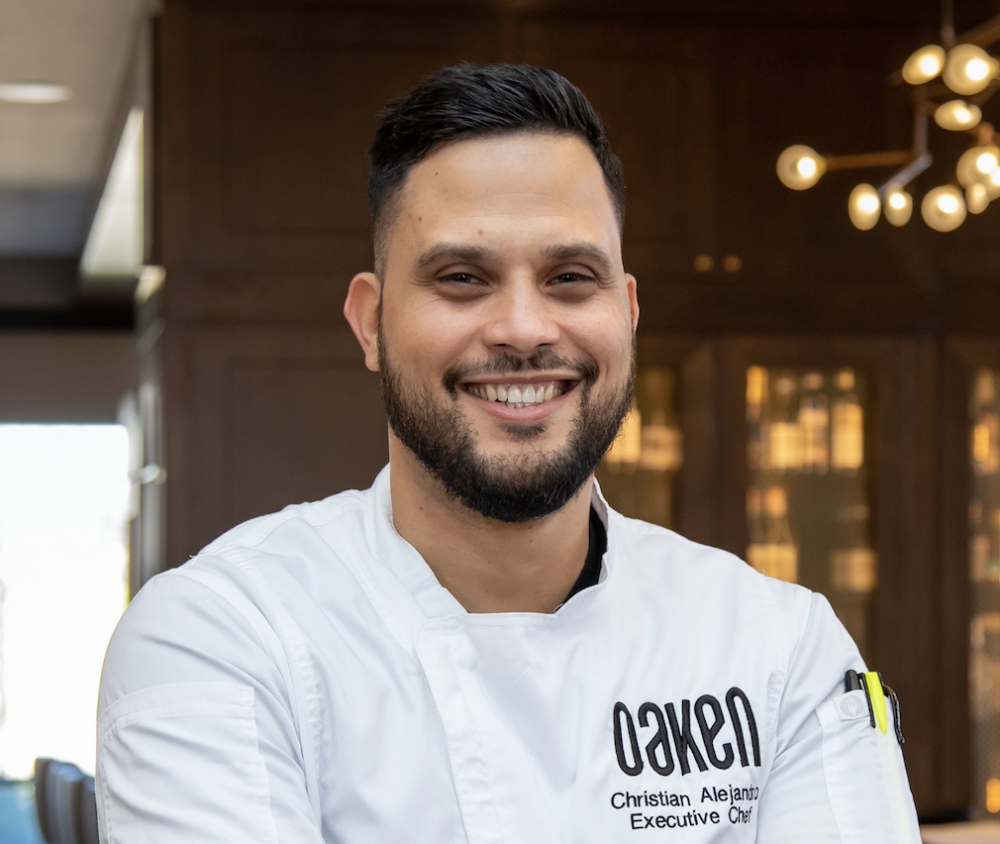 CFM: Do you get a fair number of locals coming in or is it mainly hotel guests that dine throughout the day?
CA: I believe we have a good mix of locals and hotel guests.
CFM: What should locals know about Oaken Bistro + Bar and why should they make it a food destination? 
CA: We believe in taking care of our community by supporting local farmers through our home-grown program. We are always looking for farmers that raise their own animals or cultivate their own products. By doing this, we ensure that our guests receive the best possible product that they can consume.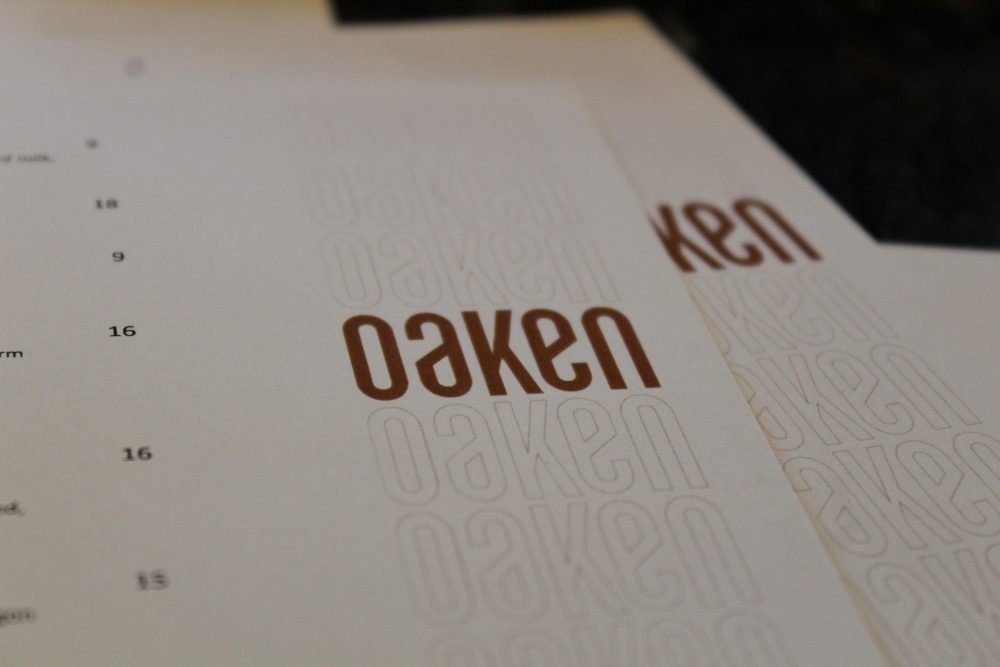 CFM: Have you revamped the menu since taking over the kitchen? If so, what was your inspiration? What are some of your favorite dishes? 
CA: We are in the process of developing our new menu and very excited with what will be coming soon.
CFM: What are some other creative plans you'd like to eventually do with the menu?  
CA: Some Latin-French influences and bringing back farm-to-table as well as seasonality.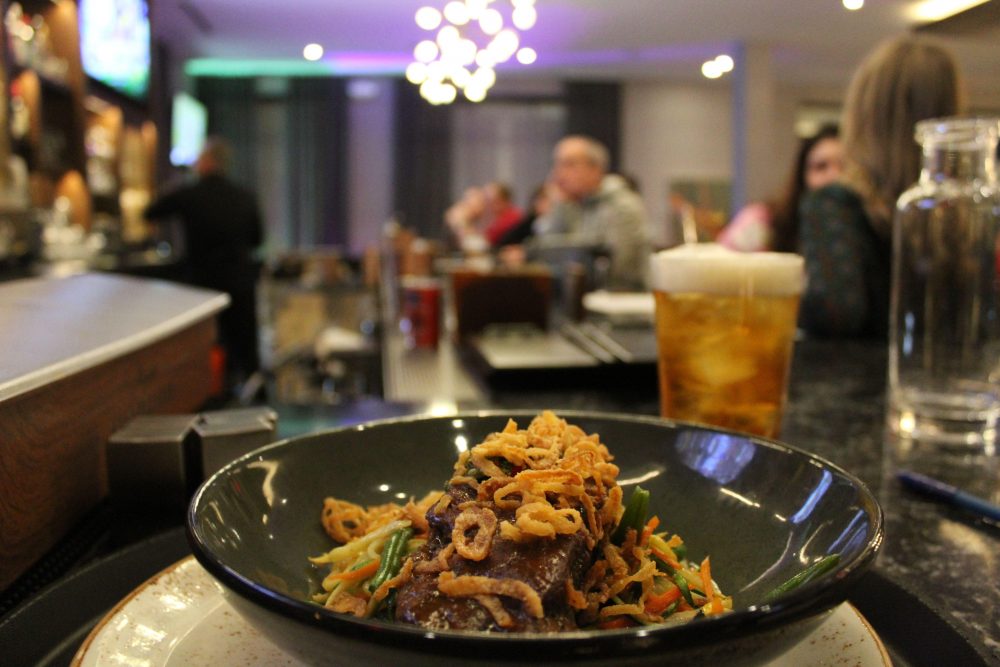 CFM: What is your ideal day off? Do you spend it cooking at home or do you take a break? Do you head into the city or stay in the suburbs?  
AC: My ideal day off is the slower days, it's hard for me to take my mind of work and I can never rest if I feel that I'm not supporting my team when they need me. I do cook at home; I think that's one of the indicators that you actually love what you do for a living is when you enjoy it even on your down time. I travel towards the city.
CFM: What are some of the restaurants that are on your list that you haven't been able to eat at yet?  
AC: Alinea and The French Laundry. I really admire the work and dedication that both chefs have placed into their respective restaurants.
CFM: If you could open a restaurant anywhere in the world, where would it be? What would the concept be? Do you have a name for it? 
AC: In front of a beach somewhere in the Caribbean. It would be international but strongly influenced by my Latin roots. I do not have a name for it as of yet.