---
Nicole Putzel may not be a name you recognize for being at the helm of some hot Chicago restaurant. That is probably because the North Shore chef has lended her talents to things outside of a restaurant spotlight. 
Putzel's career in the food world began with a gentle nudge from her husband to pursue her passion for food and cooking and go to culinary school. Since then, Putzel has actualized her chef dreams, becoming a cooking instructor, food stylist and now, a cookbook author. We recently chatted with the local chef about her culinary growth through the years and her new (healthy!) cookbook. 
CFM: Tell us about yourself and how you got into cooking. 
Putzel: When I was kid I loved to bake and tinker in the kitchen. I would sit on the floor of the kitchen and watch my mom as she prepared dinner. Once I was an adult, I began to experiment more in the kitchen, and after I had a family of my own it really became a central part of my being. When my children were young, my husband encouraged me to follow my passion and go to culinary school. 
Like everyone, I have many memories related to certain dishes, flavors or scents from the kitchen. Food is correlated with so many moments of life including celebrations, travel and experiencing different cultures and we all need food to survive. 
I love that cooking is creative and allows me the artistic expression to combine flavors, textures and colors. Making a flavorful dish that tastes delicious and makes you feel good about eating, is my focus. 
Gardening and cooking are passions of mine. Both are magical, since you start with one thing such as a seed or an ingredient and end up with something completely new and different after letting it grow into a plant that can be harvested or combining it with other ingredients to make a flavorful dish. 
My most important job is being a mother of two teenagers. I live in the North Shore with my husband, our children Jake and Natalie, and dog (Ollie who has a cameo in the book). When I'm not cooking you can often find me on the tennis court or walking my dog.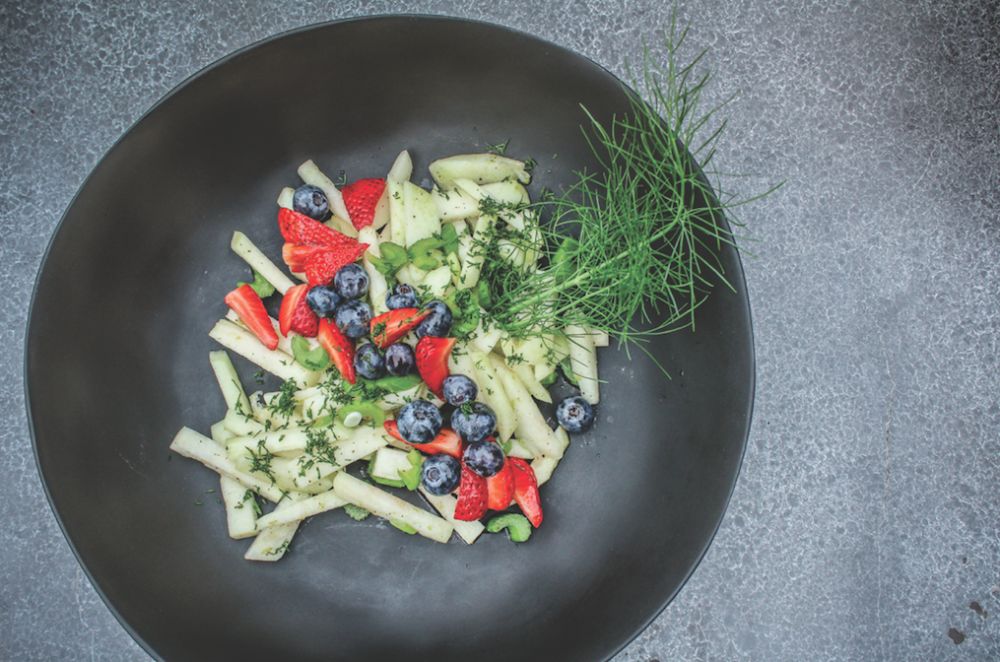 CFM: What is it like juggling so many tasks between being an instructor, food stylist and now a cookbook author? 
Putzel: I try to focus on one task at a time so that the job actually gets completed, however these tasks tie into each other seamlessly. If I'm teaching a class, then it is most likely a recipe I've created. It's fun to guide the students in how to make the food not only taste delicious, but to look mouthwatering as well. I believe in styling food in its organic form so that it is realistic and achievable. The challenge for me is keeping the kitchen clean as I go, because I'm focused on timing. I definitely cannot have a glass of wine and cook at the same time or the kitchen becomes a disaster zone!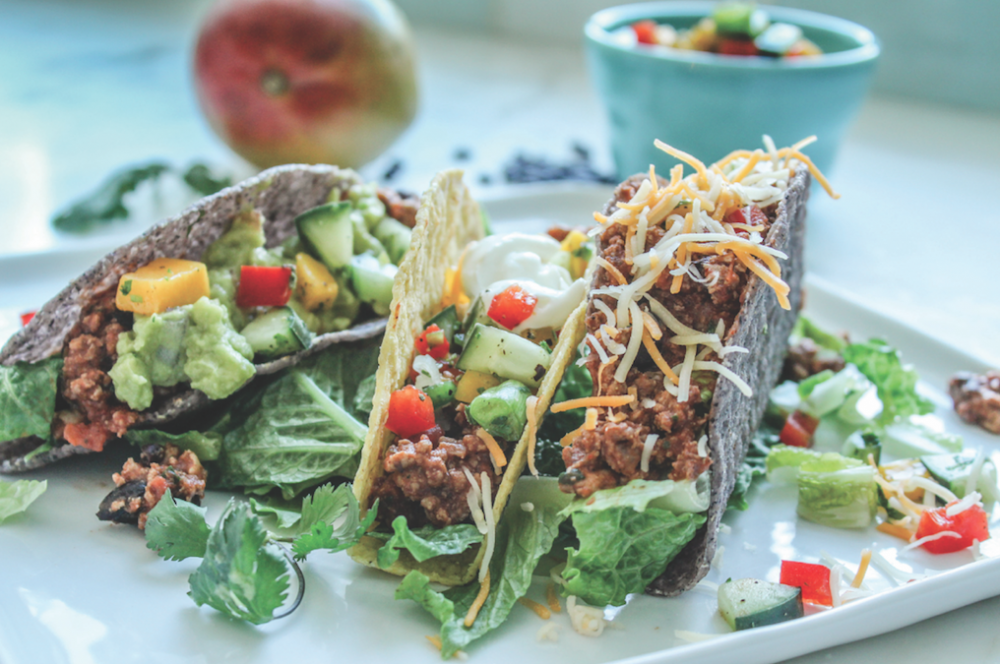 CFM: What inspired your cookbook, 'The Seasoned Plate, Delicious and Healthy Real Food: Recipes by the Season'? 
Putzel: After graduating culinary school, I began teaching cooking for a non-profit and private classes. I had so many recipes in my head and scratched on notebook paper that I decided to organize and share this by writing a cooking blog called Putzel Kitchen. It was time to bring things to the next level and many of my readers and friends encouraged me to write a cookbook. 
Claudia Chocano approached me at the farmers' market about photographing my food. I asked her if she would collaborate with me to write a cookbook and she came up with the creative concept of the book. We met once a week for a year. I would create a seasonal dish, from my organic vegetable garden as the Chicago weather permits, we would style it together in it's true, edible form (no tricks), and then she shot the dishes in natural, seasonal light.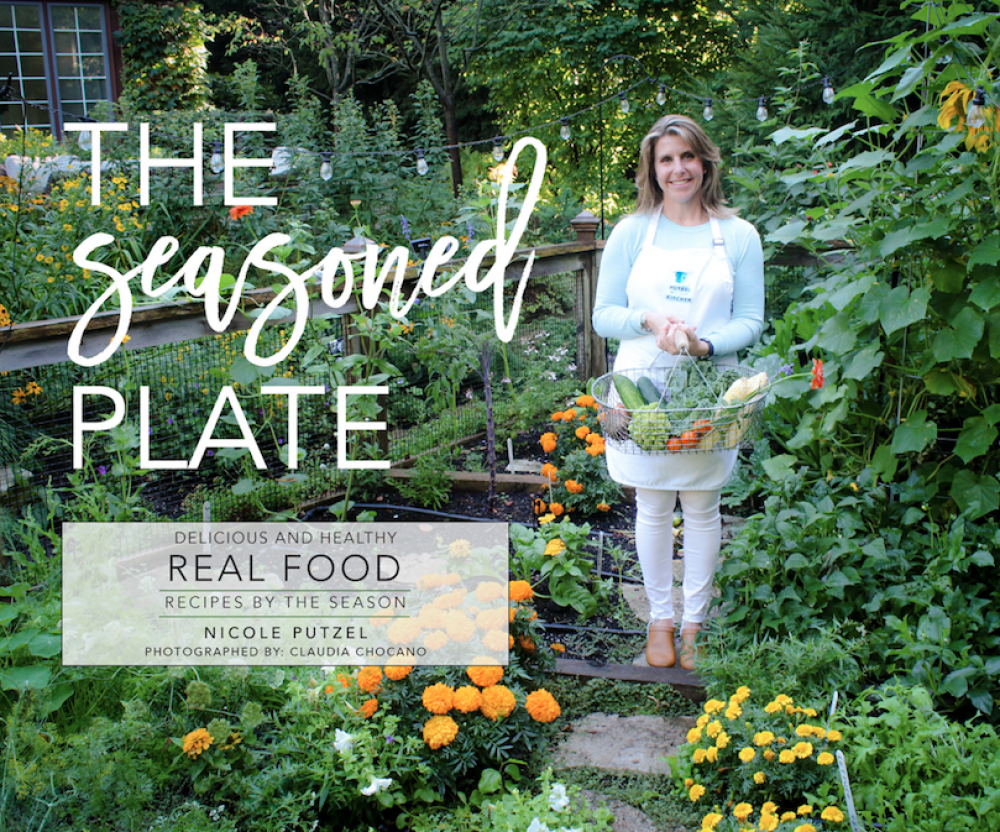 CFM: How long did the whole process take to publish and what was your favorite part of the journey? 
Putzel: The whole process took about 2 years (admittedly I often chose tennis over editing). My favorite part of the journey was working and eating lunch with Claudia. We developed a wonderful working partnership in the kitchen and a great friendship. She is very calm and easy going and I am energetic and often distracted by different tasks. As a collaborator she is the perfect yin to my yang.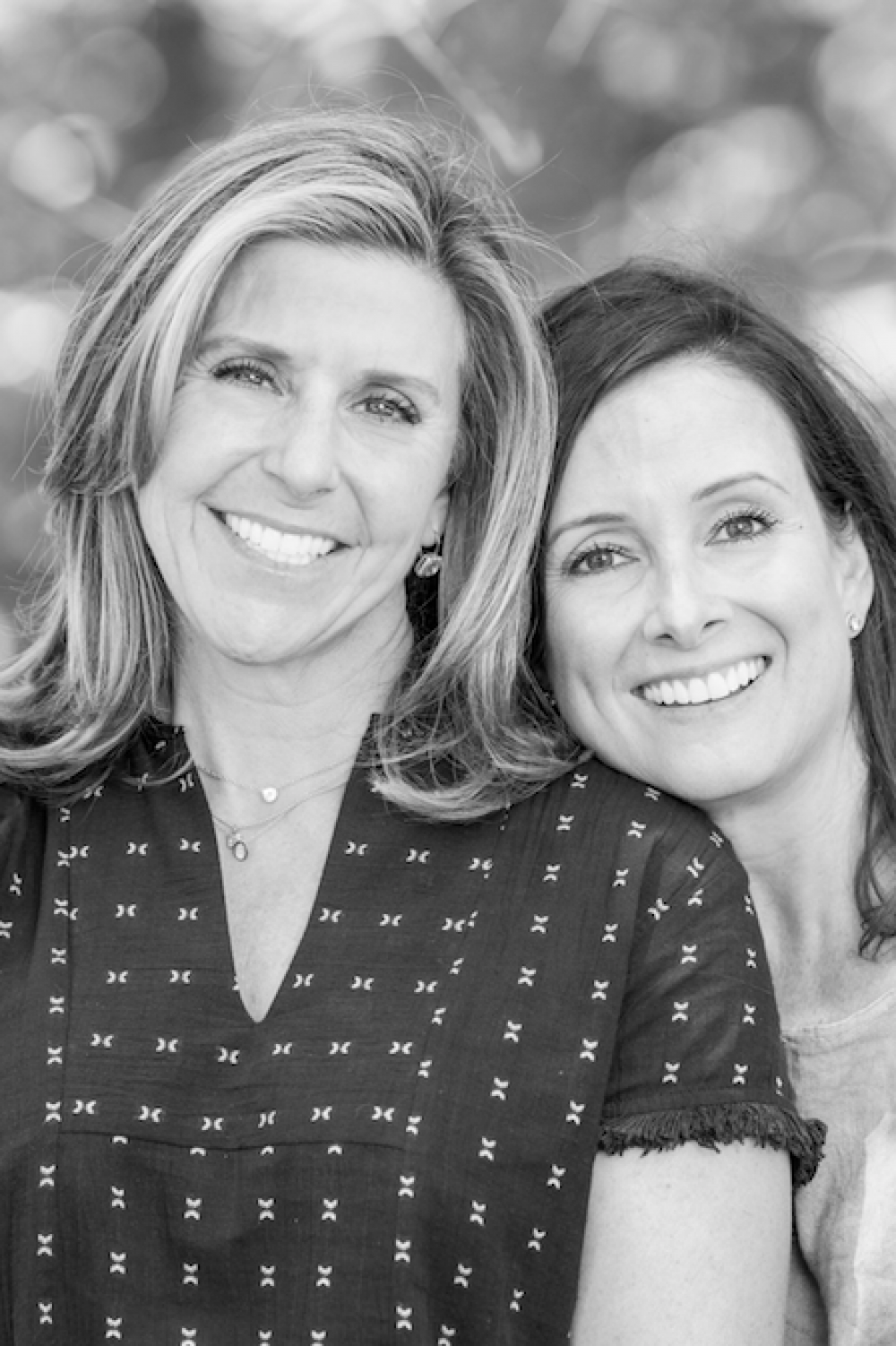 CFM: What are some of your favorite recipes from your book? 
Putzel: In the Fall chapter: Curried cauliflower with cilantro, almonds + golden raisins, because it has a delightful combination of flavors and textures. 
In the Winter chapter: Apple-stuffed acorn squash is always a crowd pleaser as it is a healthy comfort food during the chilly weather months. 
In the Spring chapter: Spinach + strawberry salad with mint lime vinaigrette encompasses the fresh flavors of my spring vegetable garden. 
In the Summer chapter: Seeded pizza with kale pesto + beets is filled with vibrant flavors and colors. It looks beautiful and is fun to make with guests at a dinner party too. 
CFM: What do you hope readers will learn from your recipes? 
Putzel: These recipes are approachable and written for the at-home cook. I hope readers will realize that cooking is not intimidating and they can easily create these simple, seasonal dishes at home.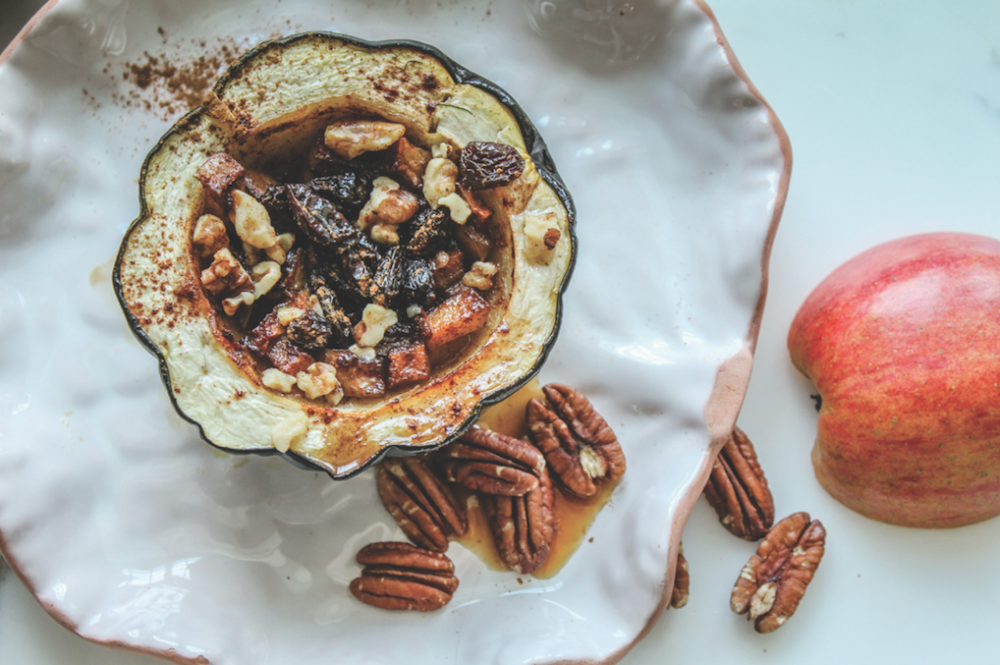 CFM: Have you ever dreamed of opening up your own restaurant? If so, what would the concept be? 
Putzel: I often day dream of opening a lunch/take-away cafe offering delicious, organic, real food like the recipes in the book. I have a soft spot for the special needs population and enjoy working with adults with intellectual differences and disabilities in the kitchen. It would be amazing to create a social enterprise employing these adults and offering a healthy, take-out option simultaneously. 
CFM: What is next on your to-do list that you'd like to accomplish in 2020? 
Putzel: My blog has taken a back seat to the cookbook and it's time to update recipes, photos and videos. I plan to create more garden to plate videos and hopefully doing some collaboration with experts in the veggie garden field. Who knows, maybe it's time to work on the social enterprise concept.