---
For those of us who played some type of recreational sport growing up, we probably consumed enough Gatorade or Powerade to hydrate the world. Little did we know then, those leading sports drinks were full of unnatural ingredients and weren't as hydrating as we all thought. This is what inspired fellow Chicagoan, Michelle McBride to create a revolutionary sports beverage that is packed with natural ingredients AND actually hydrates. Insert GoodSport, an all-natural hydration drink that comes in four delicious flavors, has more electrolytes and significantly less sugar than the big name brands. We recently asked her a few questions about what makes GoodSport better for us and what they do differently to give consumers rapid, long-lasting hydration while having a positive impact on the environment too. 
CFM: Please tell our readers a little about yourself and how GoodSport was born. 
MM: My professional career has spanned the legal and nonprofit sectors, and those experiences have shaped my work as the Founder & CEO of GoodSport Nutrition. I have three children - my son has played competitive baseball since he was little. Seemingly at every game he was offered one of the leading sports drinks. I didn't want him drinking them because they are filled with artificial ingredients and too much sugar - we tried the natural sports drink options but he didn't like the taste and I have come to learn that they don't hydrate too well anyway. I recognized that athletes of all levels faced the same predicament - they had to settle for sports drinks that were either filled with artificial ingredients or ones that didn't provide any level of hydration beyond plain water so I set out to make a sports drink from a natural source that would provide elite-level hydration.

CFM: What makes GoodSport different from other sports drinks? 
MM: GoodSport® is a first-of-its kind, all-natural sports drink with 3x the electrolytes and 33% less sugar than traditional sports drinks that's been scientifically shown to provide rapid and long-lasting hydration by harnessing the electrolytes and carbohydrates found in milk. GoodSport® has no artificial flavors, colors or dyes, it is gluten free, and lactose free and provides a good source of calcium and B Vitamins.
CFM: What have been the biggest successes and/or challenges of the business? 
MM: Our biggest success has really been the uptake of GoodSport® by the professional and collegiate athlete community. Teams in the NFL, NBA, MLB and WNBA provide GoodSport® to their athletes not only because it is backed by science but because their athletes love the taste and how they feel when they are drinking it. GoodSport® is an official hydrator of the Chicago Sky, and we were thrilled that they won the WNBA championship last year.  
We have had some challenges like all businesses during COVID but it's really been a time of learning and great momentum.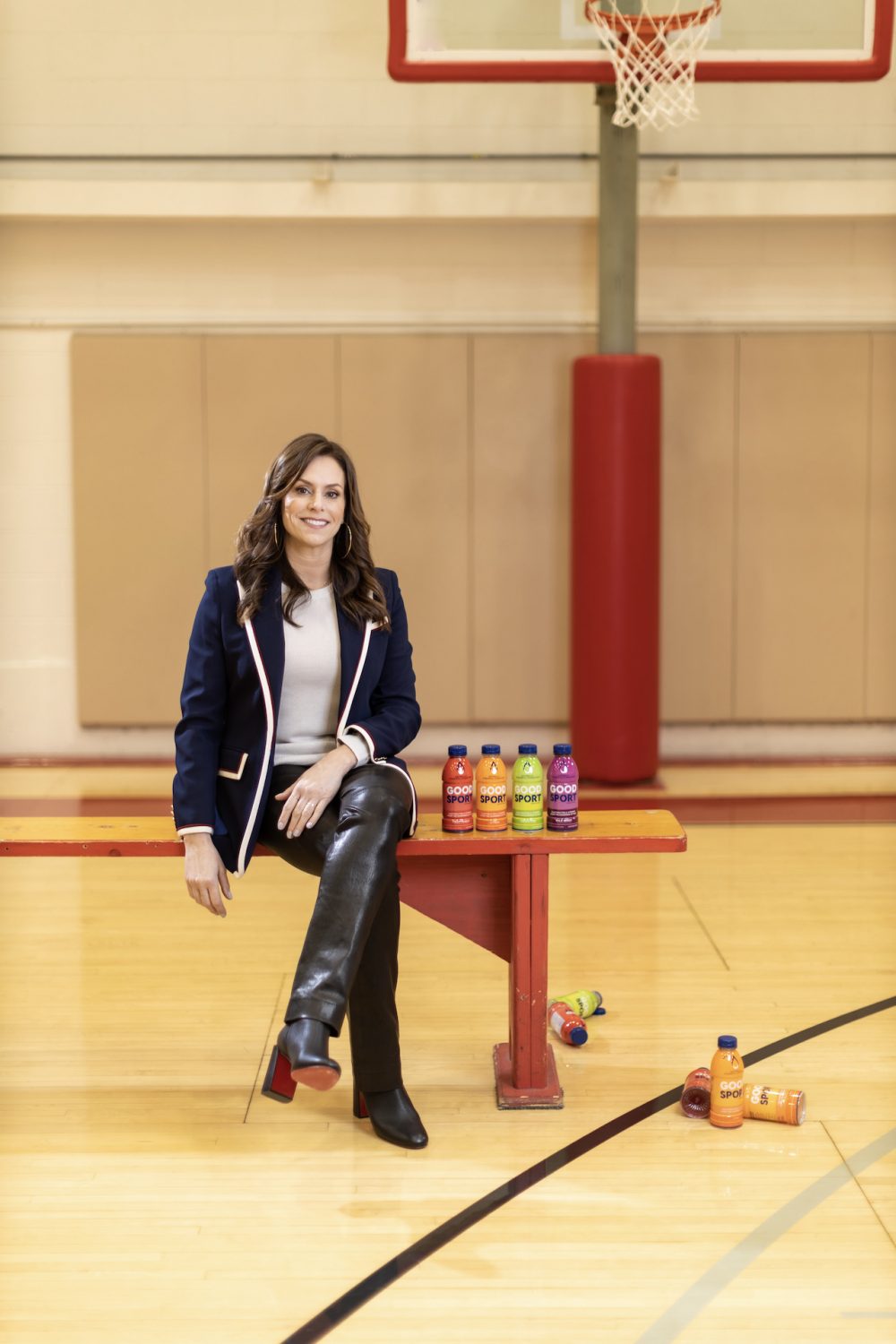 CFM: Can you tell our readers more about your environmental efforts and sustainability practices within the brand? 
MM: We extract the electrolytes, B vitamins and carbohydrates from milk through a process of ultrafiltration. Instead of purchasing an abundance of milk and ultrafiltering it to harness what we need, we work with dairy processors who are already ultrafiltering milk and would otherwise waste the hydrating components we need to make GoodSport®. By rescuing and upcycling what we need, we create value in the food chain and contribute to sustainability efforts.

CFM: What was the first flavor you came up with?
MM: The first flavor we came up with was lemon lime. I knew I wanted to do the most popular sports drink flavors and lemon lime is #1. It's a difficult flavor to get right. It took us a lot of time but with natural flavors like lime extract, it tastes delicious and refreshing!
CFM: What is your favorite flavor of GoodSport? 
MM: GoodSport® comes in lemon lime, fruit punch, wild berry and citrus. I am asked which is my favorite all of the time and the truth is - I love them all. I may go through a phase when I drink one flavor for a few days in a row but I love mixing it up and drinking them all.
CFM: Have there been any flavors that you've tested out and didn't like at all?
MM: No. When we start working on a flavor, if we feel we can't make it great with natural flavors, we just pivot to a new one. I'm not willing to compromise on taste.
CFM: Any new flavors under consideration for the future? 
MM: Yes! We have four new flavors developed that are out of this world but I can't reveal them just yet.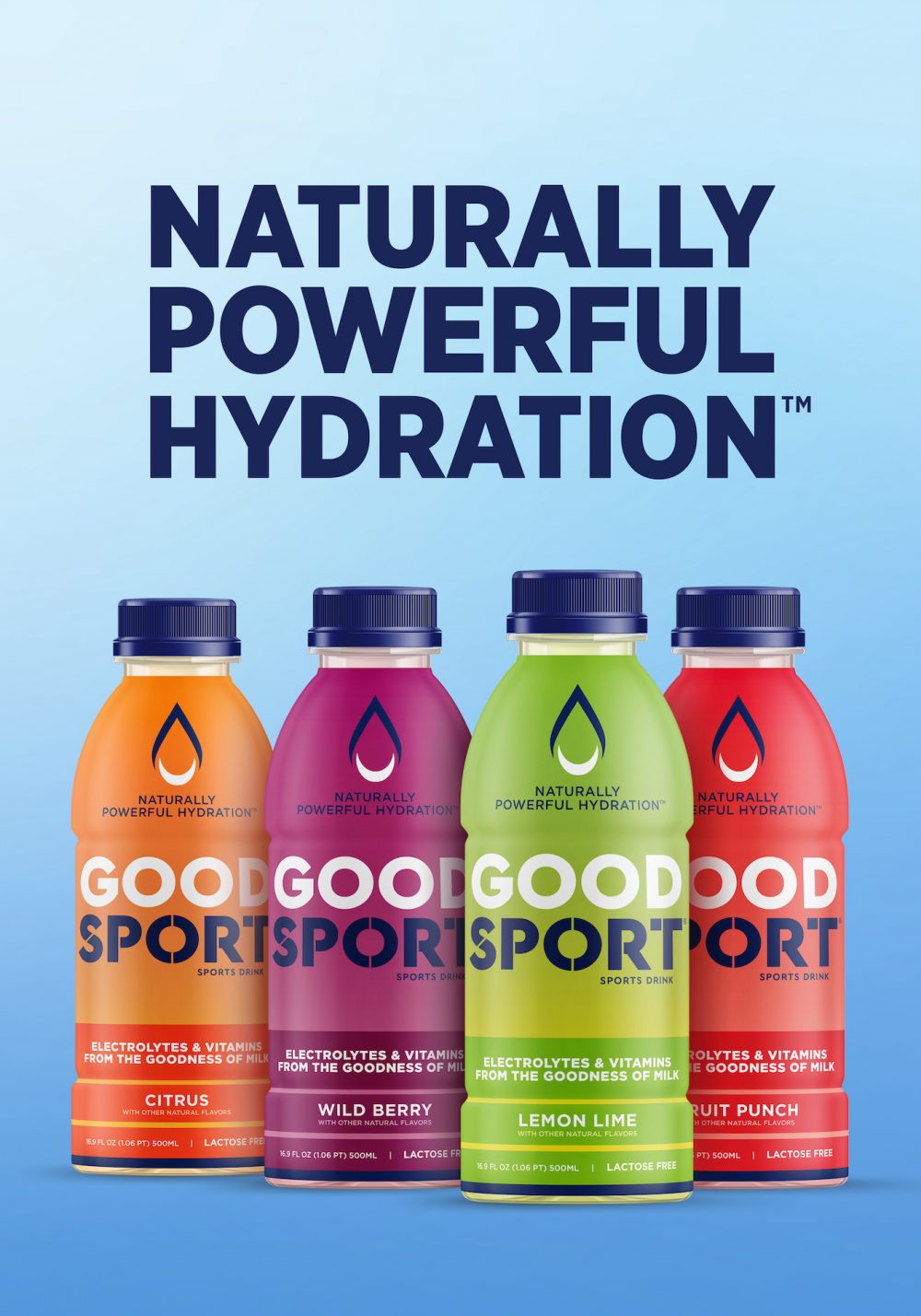 CFM: Will you consider expanding the brand outside of beverages? For example - protein bars, protein powders, etc? 
MM: Yes, we have a pipeline of innovative products that we plan to roll out.
CFM: Lastly, where can readers find GoodSport in and around Chicago? How can they order online? 
MM: We are available in grocery throughout Chicago at places like Pete's, Tony's, Valle Produce and Standard Market and will be available in Jewel this spring. We are also available on Amazon and our website (www.goodsport.com). You can use the promo code GOODSPORT20 to receive 20% off on Amazon.