---
Birch Road Cellar is a women-owned, BYOB, members only neighborhood clubhouse with locations in Roscoe Village, Lincoln Park and Seattle where wine, work, and community intersect. Founders Kim Bosse and Sharon Provins had a goal of creating a space built on an appreciation for the little things that make life great; conversation, good people, great food, and exciting drinks. Birch Road Cellar is a place where guests can gather, connect, and work without pressure. From a daytime co-working space and member-only events to date nights, game nights, wine and spirits appreciation nights and private gatherings, the activities and options are endless at Birch Road Cellar. We recently interviewed Kim about what it's like to be a small business owner in Chicago and how Birch Road Cellar supports local restaurants, bars and beverage shops. 
CFM: Please tell our readers how Birch Road Cellar got started and what it is all about.
KB: The idea for Birch Road Cellar came about one night in 2013 when Sharon Provins (my best friend since 4th grade who I grew up on Birch Road with) and I were trying to decide what we wanted to do that night. I was working in bars and restaurants at the time, so I wanted to go out, but did not want to go to a bar. One bottle of wine later and we had the idea for a members-only clubhouse that was 100% BYOB so people could do what we had wanted to do that evening…open a bottle and just talk all night. No distractions, no TVs, no bartenders, just you, your friends, and a beautiful space to have some drinks in that isn't your kitchen. 
Today we have three clubhouse locations and over 500 members. Our members enjoy the freedom that a Birch Road Cellar membership gives them. Members have fingerprint access to the space every day from 8 a.m. to 1 a.m. They let themselves in, no check-in or reservation required, so it really feels like your own personal space. All of our members get their own locker to stock with bottles they love in our temperature controlled cellar. Our bar is stocked with glassware, non-alcoholic mixers, cocktail supplies and everything someone needs for a night out except for the alcohol. Most nights you'll find a few members at the club with their guests, ordering in take-out and just laughing and talking all night. Last week we had one member and her friends order Pad Thai from six different restaurants so they could taste test and determine the best (Andy's won!). They paired the night with some great beer and wine as well.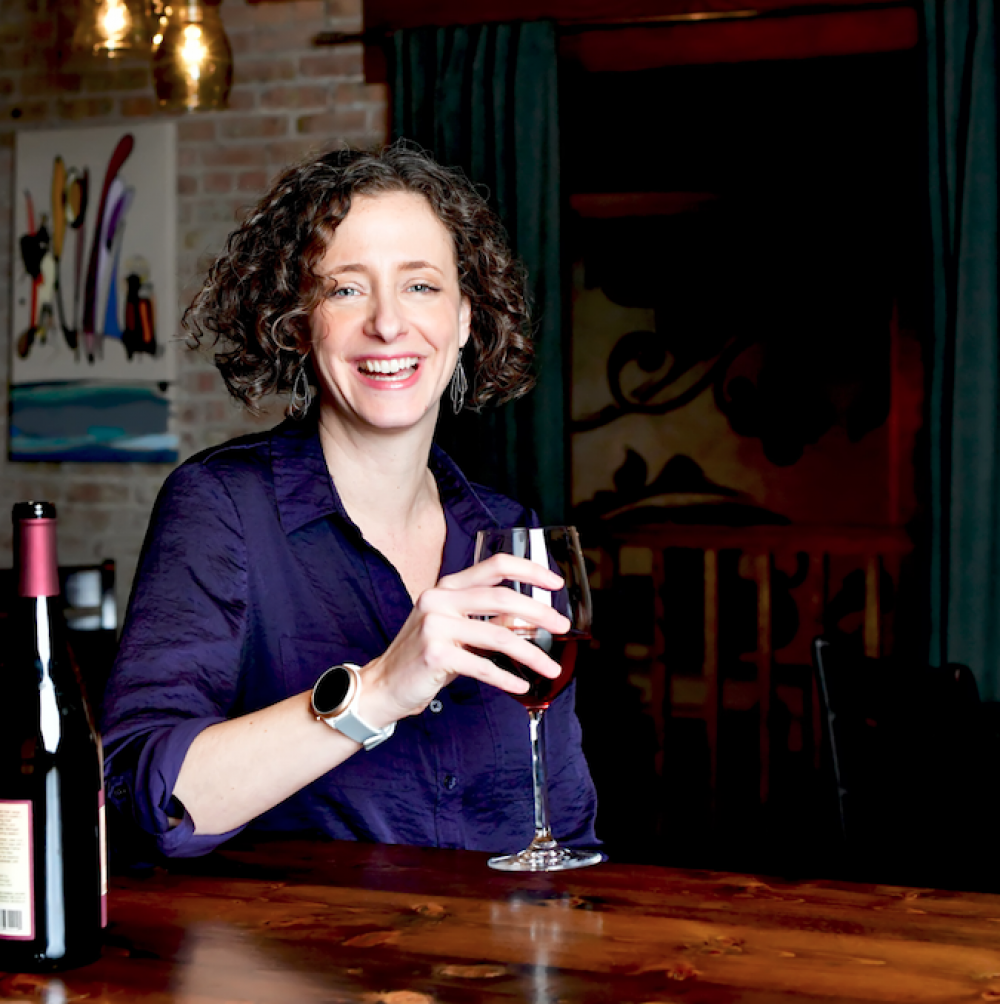 CFM: We see that you have two locations in Chicago and one in Seattle. Why did you choose the two neighborhoods here and why did you pick Seattle for your third location?
KB: Shortly after we opened our first Chicago location my co-founder, Sharon Provins, moved to Seattle with her husband. It was a perfect opportunity for us to expand into a new city. In Chicago, we were very determined to be in neighborhoods (versus the Loop), and to be in neighborhoods where lots of people live, visit, eat, and shop. Once we narrowed that down to a few neighborhoods, it was all about finding the right space. Our Lincoln Park club is a hidden escape right off the Armitage brown line. It's a beautiful 3,000 square foot space with skylights that was once a photography studio. No one even realizes we're there. Our Roscoe Village location has a really great backyard patio that our members have use of year round, so that sealed the deal for us.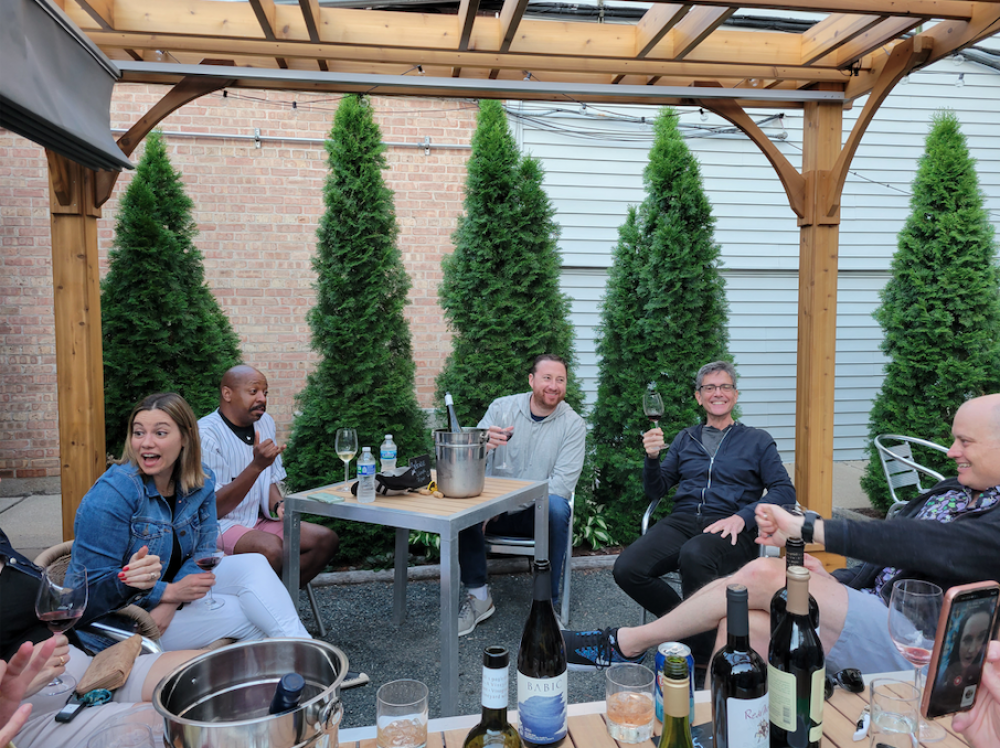 CFM: Will there be more branches of Birch Road Cellar opening in Chicago or elsewhere in the near future?
KB: Yes! I do hope to open more in Chicago, but right now our sights are set on other cities like Denver, Nashville, Portland and Phoenix. We expect to open two more locations in 2022.
CFM: What are some of the pros and cons of owning a small business in cities like Chicago and Seattle?
KB: Each city is so different. I love being a part of the small business community in Chicago because there are so many people doing such amazing things. I meet different entrepreneurs each week and am constantly amazed at what people are creating in this city. Seattle is a much smaller city, so it's a lot easier to operate as a small business than it is in Chicago. Word of mouth travels much faster in a smaller city.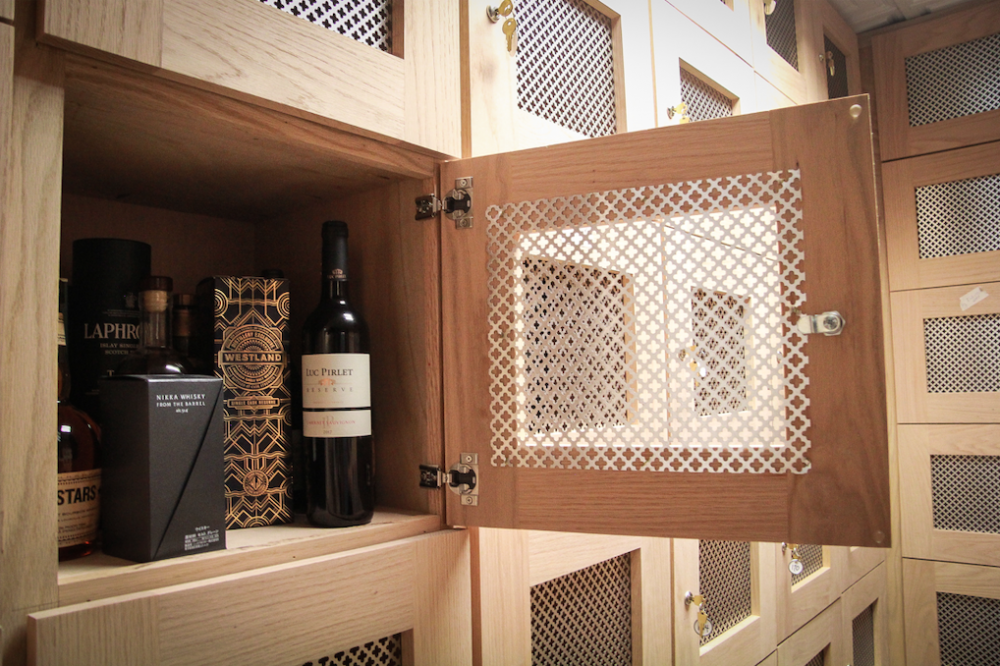 CFM: What have been some of your favorite memories at Birch Road Cellar so far?
KB: There are so many! Lately we've been doing cocktail nights at the club, where members come in and learn about mixology together. Those are the nights I really love because everyone is a stranger at the start, but they're all teaching each other and sharing ideas (and cocktails) that by the end of the night, everyone is friends. 
We also did a bottle share night (a bottle share is where each member brings a bottle and…well, shares!), and the theme was "sexy wine". Although it was a pretty broad theme, after hearing the stories and reasons behind each member's bottle choice, it turned into a night of tears from laughing so hard. 
There are also very unique and special nights, like when the Master Distiller from Laphroaig visited us from Scotland or when Ted Edwards, the winemaker of Freemark Abbey for 40 years, came to the club with his replacement Kristy Melton (this was actually the last event we did before the Covid lockdown). Those nights were so special and members were bringing their bottles to the club for our special guests to sign, unforgettable for so many reasons.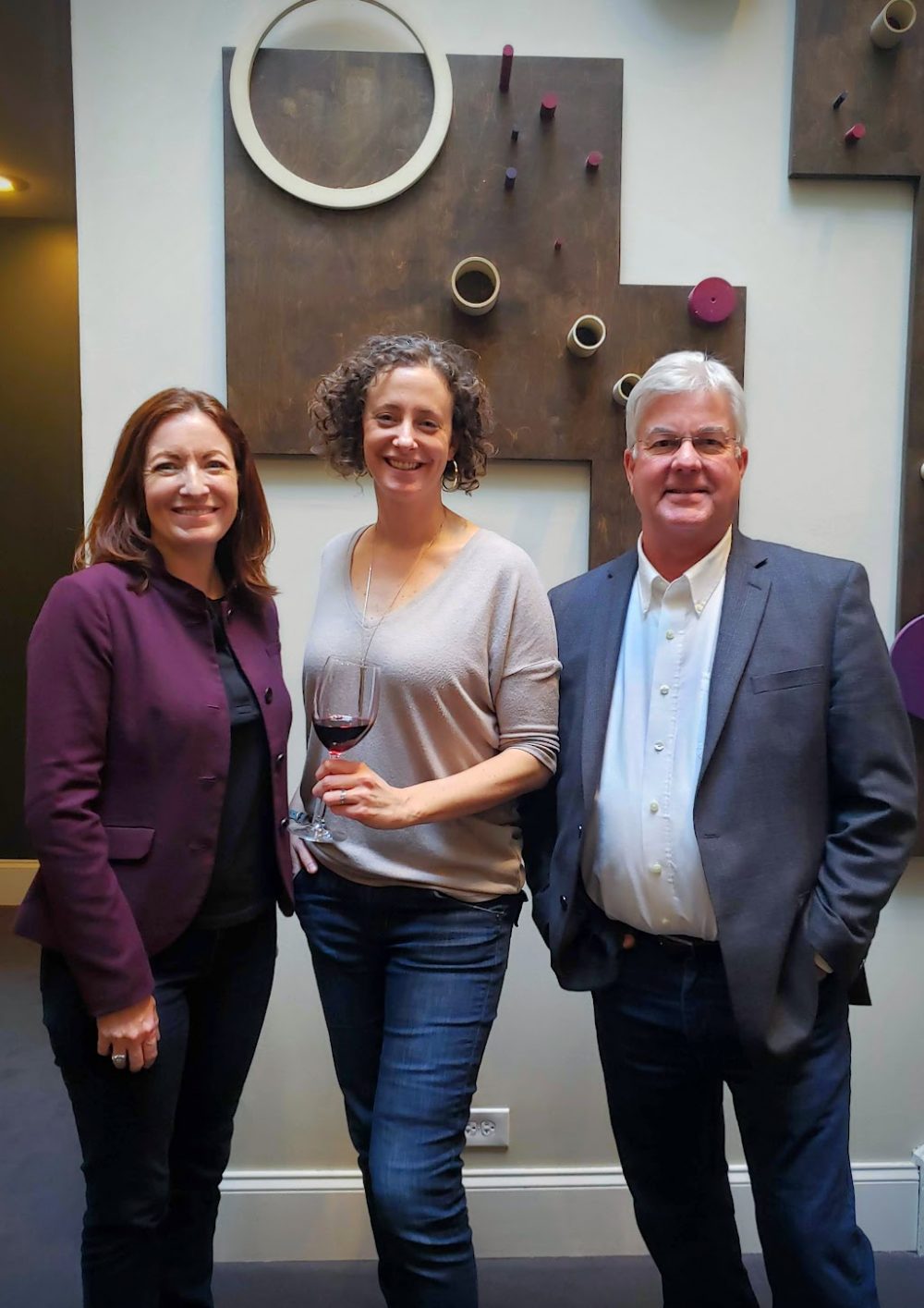 CFM: We see that you have hosted wine and spirit appreciation nights as well as sushi making classes, to name a few. Since this is a publication about food, what can you tell us about your support of local food and beverage businesses/the industry?
KB: Our members are big foodies! I've always said, there are so many great restaurants in Chicago that I don't want to compete with them, I'd rather support them. So when we open a Birch Road Cellar in a neighborhood, we are actually increasing everyone's business because our members will be ordering take out from the restaurants, spending money in the wine and coffee shops, and bringing their guests to the neighborhood. I think Roscoe Village is having a great moment of growth right now with some really cool restaurants opening there, and I'd like to think that our clubhouse has something to do with it. 
For our events, our members love to learn about small local producers, and small producers also love to meet our members who can be great customers for them too. We're about to start carrying Chicago Salumi for our members to enjoy, and we currently offer cheese flights from Great American Cheese Collective, both local small businesses. We've done pop-up dinners with lots of local chefs like Won Kim and Marcos Campos. We've also started doing Birch Road field trips – Birch Road members out in the wild!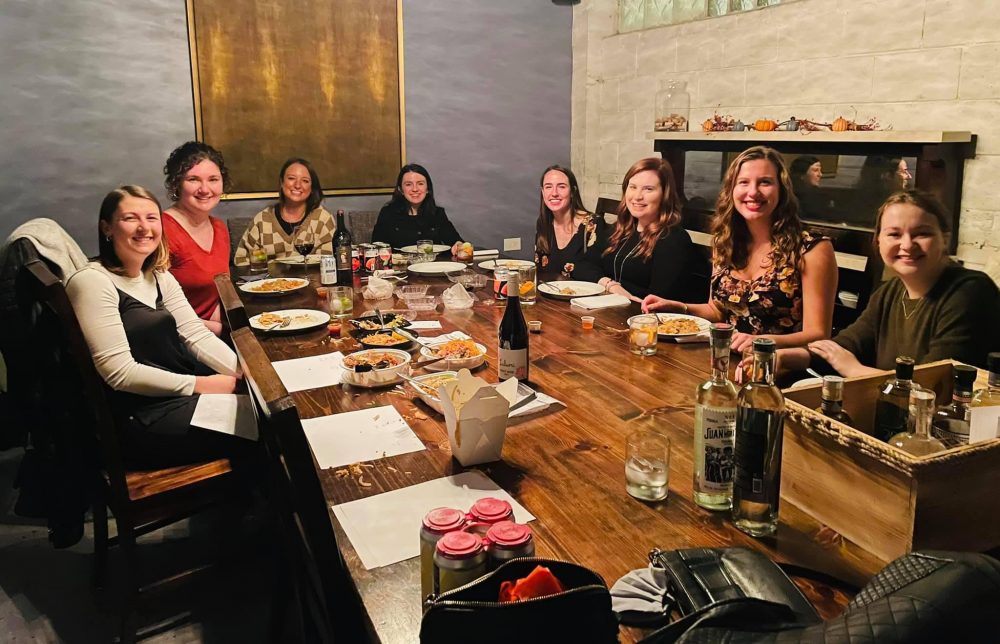 CFM: How does one become a member of Birch Road Cellar?
KB: Anyone can be a member! Just go to our website (https://www.birchroadcellar.com/) and book a tour at the clubhouse you are interested in.
CFM: What does being a member entail?
KB: Membership is $105/month for an individual and $135/month for couples. There is a $60 enrollment fee and that's it. No other hidden costs or fees. Membership includes your locker in the cellar, invites to all of our events, and use of the club 365 days a year. All the coffee, tea, soda, etc. is also included. There is no contract or commitment.
CFM: What are some fun new things you are introducing or would like to introduce to the member experience in the coming months/year?
Bringing in Chicago Salumi is very exciting. I'm also planning a "Birch Road on the Road" trip to Willamette Valley next spring for the members in both Chicago and Seattle. We have a lot of winery partners there that are looking forward to hosting our members. We're also rolling out new clubs within the club. These are mini groups of members with a shared interest who can gather once a month around a theme. We already have a bourbon club, rum club, beer club, and wine club. But in the coming months I'm looking forward to starting a dinner club, games club, social good club, and others based on the members' interests.