---
Jonathan Harootunian, took over the helm of the eclectic Fulton Market Kitchen in May 2021. Reflecting the venue's artistic atmosphere, Chef Harootunian created a menu that fit the concept of the eccentric space and restaurant. Diners can enjoy his whimsy creations every night of the week for happy hour, dinner, including a special five-course Tuesday Tasting menu and weekend brunch. We recently chatted with Chef to find out what led to this unique opportunity, what inspires his dishes and what he likes to do on those rare days off. 
CFM: What led up to your new position as Executive Chef at Fulton Market Kitchen and what attracted you to the unique environment?
JH: After the opportunity presented itself, I realized that the dining room and the concept was well suited for myself and the way I cook. I still possess a high level of passion and drive for cooking, and I try to give that back to the younger generation so they can feel that excitement/passion/drive.
I felt as though it is one of the most unique concepts in the city. Unlike any other formal/informal restaurant in the city. It is part gallery, part cocktail bar, and a kitchen. There is also a line of artists that come through these doors. I felt that it would be the perfect environment for me in regards to what I like to do and how I present my food.

CFM: What is the inspiration behind your menu?  
JH: I always try to make sure there is something for everyone on the menu, it fits with the concept of the restaurant, offers a bit of sense of whimsy, and that it is like the space: eclectic. We present a variety of different regions and flavors encapsulated on the menu.
CFM: What are a few of your favorite dishes?  
JH: The Tomato Watermelon Feta Salad which is fresh and simple, (Sassafras-Braised) Short Rib, (Ghee Roasted) Cauliflower - bold and intense Indian flavors but not overly invasive, appeals to many people.

CFM: What's in store/your vision for the near and distant future of FMK? 
JH: To constantly keep moving forward in a direction of cuisine that emulates the philosophy of FMK.
CFM: On a more leisurely note, how do you like to spend your days off?  
JH: Play guitar, dine out, sleep and cook.
CFM: Where are some of your favorite restaurants and/or bars in Chicago?  
JH: Cruz Blanca, Etta and Taquizo.
CFM: Are there any places you would love to check out that you haven't been able to get to yet?  
JH: Yes, the list is way too long to mention them all.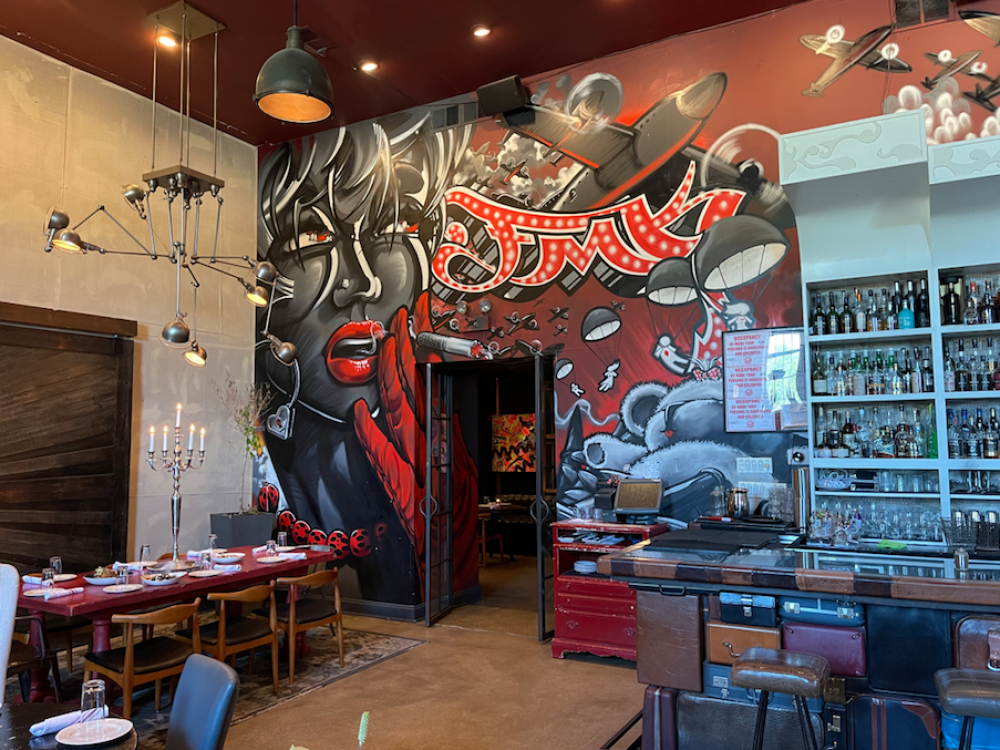 CFM: If you could have your own restaurant concept anywhere in the world, where and what would it be?  
JH: It would be a 12-seat Japanese ramen restaurant on a tropical island, where the pace of life is much slower and the weather is nice.