---
Chef Jennifer Zambrano is the Executive Chef of Lirica at Chicago's Navy Pier. A 6th generation Mexican-American culinary innovator, Zambrano's fun and lively demeanor maintains an upscale grassroots approach that aids in inspiring original, delicious creations - largely influenced by her earlier days spent immersed in the atmosphere of her grandmother's authentic Latin-inspired creations. Chicago Food Magazine recently interviewed the industry veteran about the tough kitchen lifestyle and the inspirations behind each of Lirica's menus that appeal to every type of Navy Pier diner. 
CFM: Please tell our reader about yourself and the moment you knew you wanted to be a chef.
JZ: I was born and raised in Chicago. I have been in the industry since the late 90's and really got to be part of the whole food revolution. I grew up in restaurants and food has always been a huge part of my life. Watching PBS cooking shows growing up always kept me entertained. When I was a sophomore in high school, I decided I would go to cooking school and enrolled as soon as I graduated.
CFM: What have been the ups and downs of your career prior to your current position?
JZ: This industry is a tough, tough life! It's a lifestyle that is not meant for everyone. You have to give it your all every day. The biggest downfall is that I have very little time for family and friends. There is very little time to sleep or eat properly. On the other hand, the ups are when you have every event space filled, and people are enjoying their dining experience. People are spending hard-earned money for an experience, and my success as a chef is knowing I made their night out, holiday or event memorable.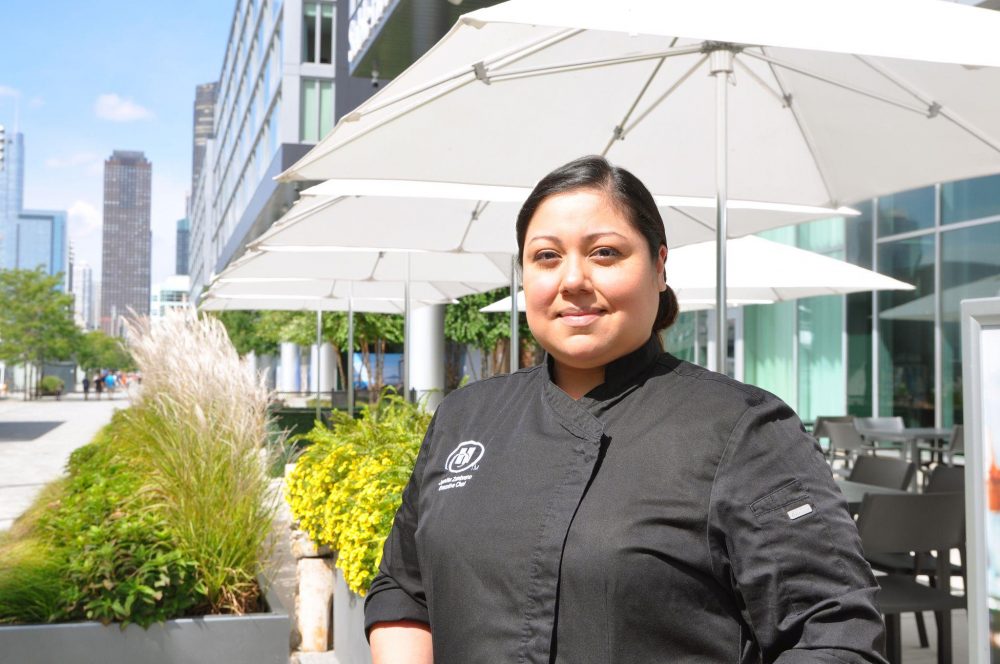 CFM: What appealed to you about being Executive Chef at Lirica?
JZ: This job literally fell on my lap and I ran with it. I wanted to take on the role to really give Lirica a new chance to be the beautiful restaurant that she is. Between the location and the views, there is so much potential here.
CFM: What has your experience been like being at the helm of a standout restaurant within such a popular attraction like Navy Pier?
JZ: First, it is an absolute honor to be able to head the kitchen here. There have been a lot of sleepless nights reworking the menus, training staff, and developing my Sous Chefs. The camaraderie in Lirica's kitchen is unparalleled. It undoubtedly has the most energy of any kitchen where I have previously worked.
CFM: How is working at a location like that different from anywhere else you've been?
JZ: It really does feel like we are on an island! The operation runs different here because we are on Navy Pier. Weather and foot traffic determine our day. I also feel like we can be BOLD with our menu here because people are looking for something different.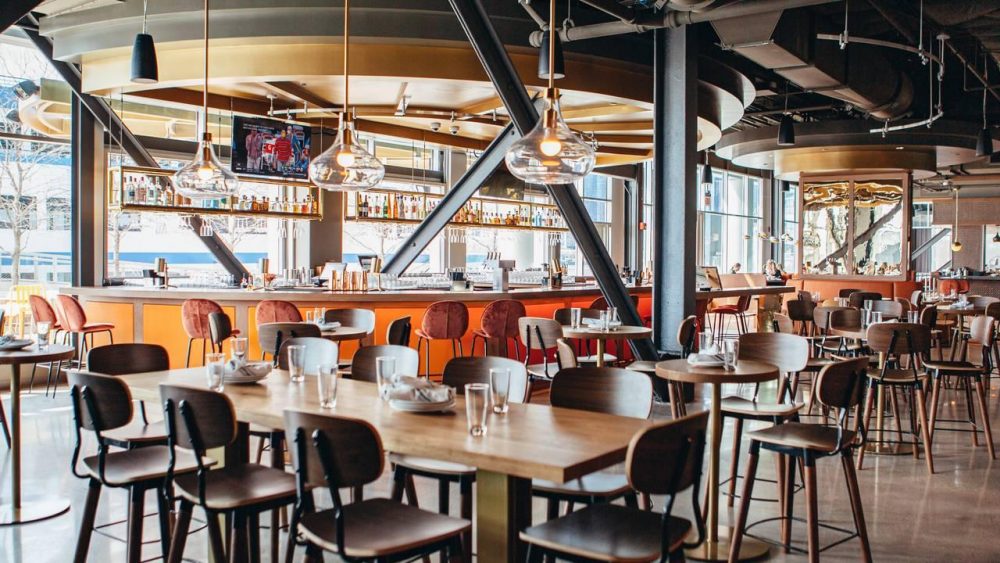 CFM: What is the inspiration behind your different menus (breakfast, all day, theater prix fixe) at Lirica?
JZ: My Grandma's cooking. The restaurants I grew up in. I want to serve food that I would like to eat. I like to design menus where all the dishes are harmonized. I am a big fan of shared plates and family-style dishes that create an intimate dining experience.
CFM: What is your favorite dish on each of your menus?
JZ: There are too many! For breakfast, it is definitely the Avocado toast. I can eat avocado every day. My favorite lunch dish is the Chicken Panes sandwich. I learned the recipe from my sister- in-law, Lucy, and it has become an instant hit here at Lirica. If I was sitting for dinner at Lirica, I would definitely order our Whitefish with Shishito peppers.
CFM: Are there any dishes or flavor profiles that you'd like to explore and put on future menus?
JZ: I really want to develop flavors from every region of Spain. As we head into winter, I would like to see more stews and heartier dishes with more of a seafood or coastal base. We are also doing several cheese tastings and trainings and to see what pairs well with our wines in house.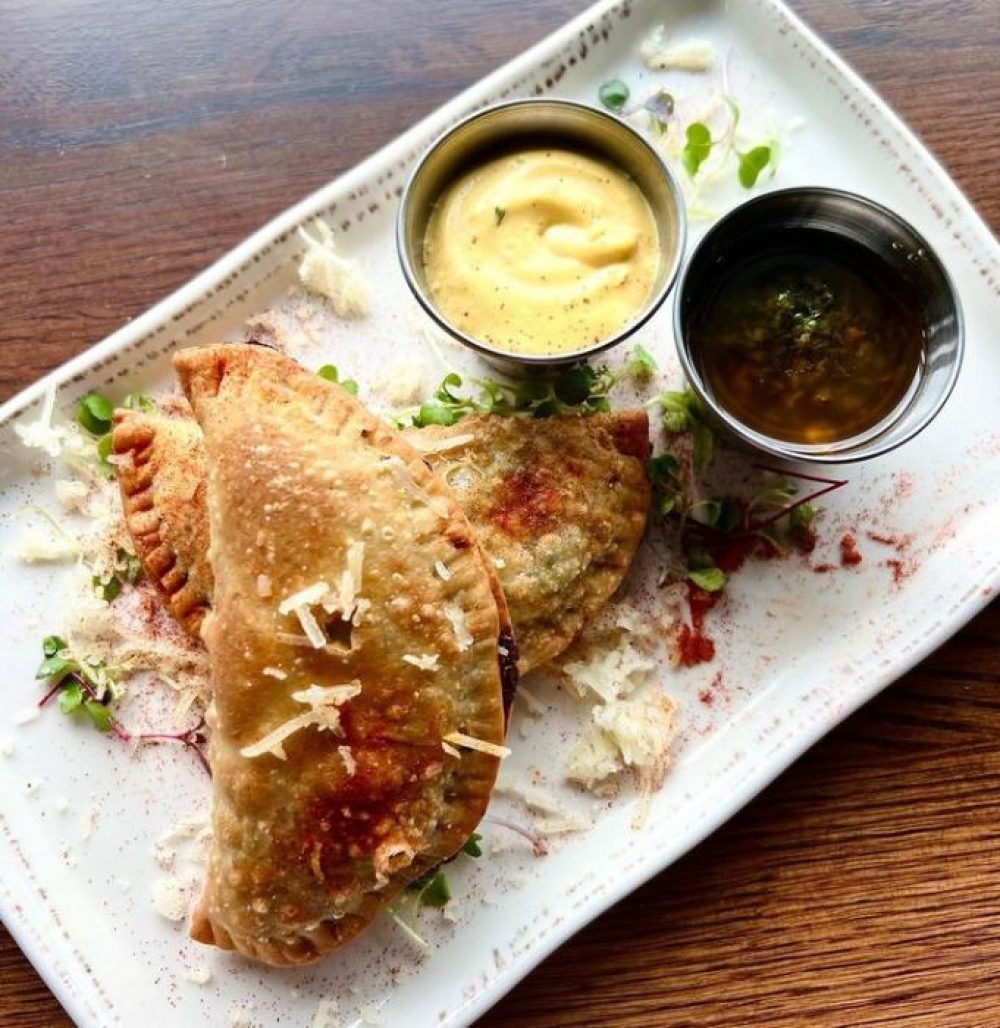 CFM: Where do you see yourself in 5 years? 10 years?
JZ: In five years, I see myself working in Hawaii. I love the whole culture, food scene and the Ocean. In 10 years, I see myself retired and cooking as a hobby.
CFM: If you could open up your own restaurant anywhere in the world, where would it be and
what would the concept be? If you have a name, we'd love to hear that too!
JZ: I've had a restaurant concept I've been working on for 18 years called 'Circle.' I would open it up here in Chicago. The menu would have a very blended and infused cuisine. Mexican, Italian and Asian cuisines are my favorite foods to cook, and it would all be incorporated together with
North African decor.