---
CFM: Tell us about your career and why/how you became a mixologist. 
DM: I started bartending because a bartender at Spiaggia gave notice and I just really wanted to work in the main dining room there. I threw my hat into the ring as a candidate and I thought I would use that job as a stepping stone into a dining room captain job. Turns out I really liked it and just kept going.
CFM: What inspired Present Tense and where does the name come from? 
DM: It's inspired by the darkest days of quarantine, COVID-19, and the obliteration of the hospitality industry. 
'Present Tense' is the title of a Pearl Jam song. Have a listen and pay attention to the lyrics. It's the final song that plays during the series finale of the ESPN documentary the 'Last Dance' about the 1990s Bulls. The name is all about living in the now, here on New Earth. It's about letting go of the past, Old Earth, and moving forward. It's about being solutions based, being creative, being flexible, and being nimble.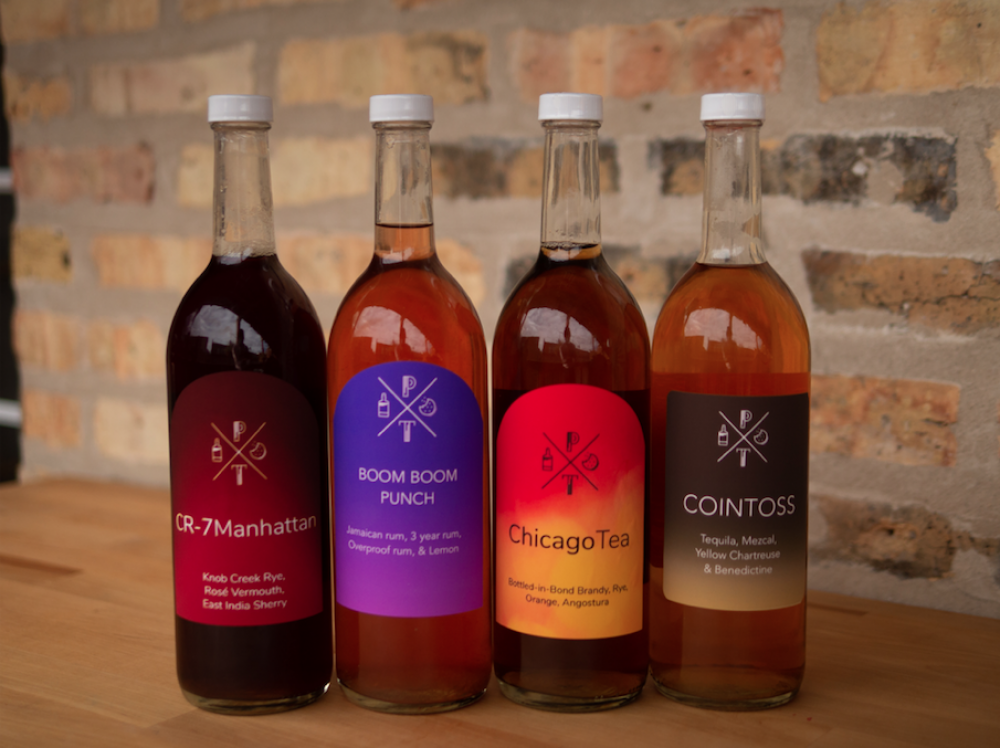 CFM: When did you officially launch and where do you make your cocktails? 
DM: We launched on Black Friday, November 27th. We are open! Our cocktails are made at the Hatchery in Garfield Park. It's a food business incubator, like the Silicone Valley for food and beverage start ups. 
CFM: What inspired each of your cocktails? 
DM: This opening list is sort of a "Greatest Hits From My Last Year Bartending On Old Earth." These cocktails are fan favorites, crowd pleasing, approachable, menu proven cocktails. We have riffs on, and always will have riffs on, the old fashioned, the manhattan, the margarita, a punch, and then a wild card, or bartender's favorite. They are so well made with good spirits that they will make you feel like you're back in your old favorite cocktail bar, but they're not so weird and obscure that it makes people afraid to order. That's my hope anyway. You know how so many chefs and restaurants have converted to making burgers, fries, soups, salads, and pizzas these days? Well, I'm doing the same thing, but with cocktails. Comfort cocktails that satisfy the soul and desire to have an outstanding cocktail at home.
CFM: What is your favorite cocktail available at Present Tense? 
DM: Oh c'mon. That's like asking which of your children is your favorite. I love them all. They all have a special place in my heart. They all come from a time, place, or  person that I have the most wonderful memories of. Each cocktail has a story and if anyone in interested in knowing I will share. Part of the story is on the back label of each bottle. My favorite is the Coin Toss. Phil Ward's cocktails are bada**.  No, the Boom Boom Punch 'cause it reminds me of New Orleans. Shoot, that CR-7 is so good and only has 3 ingredients and my dear bartender cohort, Alexa Roberts, created it while we were at Blackbird.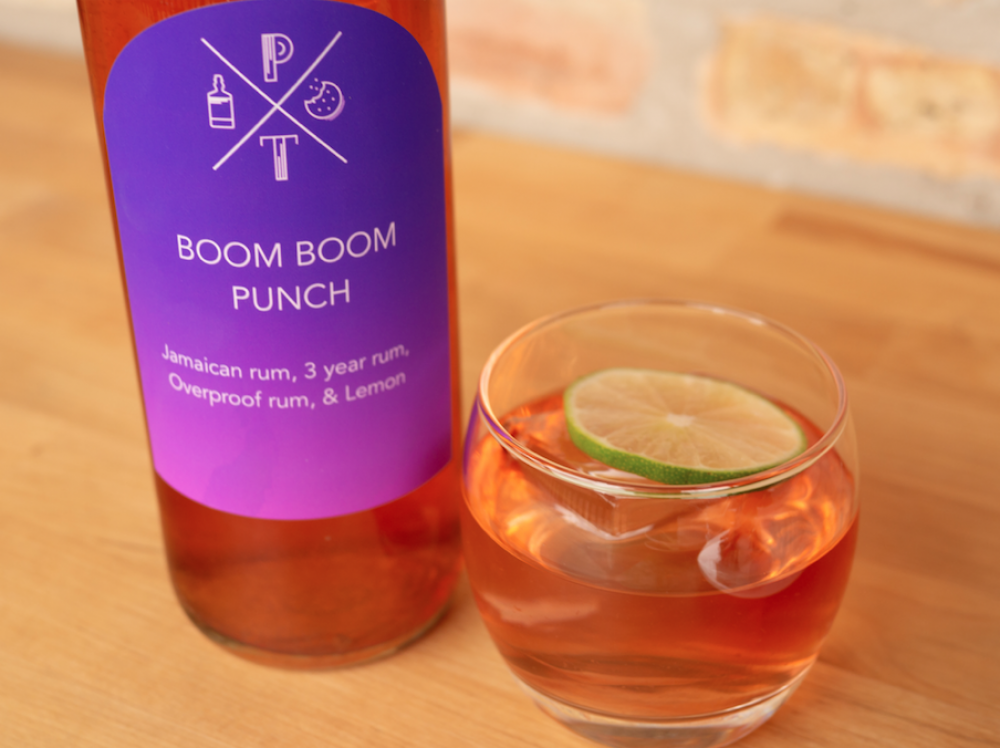 CFM: Are recipes included with the cocktail delivery so they can be replicated at home? 

DM: Recipes are not included. That's a great idea though! Connaught Bar in London gave us recipe cards with our bill for the cocktails we ordered. I've only been there once. It still is one of my favorite bar experiences ever. I was so blown away by it all. The glassware, the physical menu, the theme and layout of the menu, the garnishes, the service, watching the bartenders, the atmosphere. It was like being on a different planet with little surprises everywhere. When they brought our bill they also brought little index cards, but really classy ones, with the name and specs of each cocktail we ordered. Who does that? Nobody, that's who. We did not ask for that, they just did it. So badass. London is my favorite drinking town. Aside from Chicago, it's my favorite city. I love football(soccer) there so when you combine the joy of pints in an English pub, the intensity of football matches, and then going out in London to drink at night, it's just insanely magical. 
I will share any recipe with anyone that wants to know more. There are no secrets. Just call or email me. We'll chat.
CFM: Who is behind the snacks and cocktail pairings?
DM: I make all the snacks. I am a 1 person operation. I cooked for my first 6 years in this business, so I know a few things about cooking. I'm always texting chef friends with questions and guidance. There are a lot of talented chefs at the Hatchery too so soon you'll see some snacks from food businesses that are my cohorts at the Hatchery. The idea is to keep it snacky, salty, and to keep people from drinking on a totally empty stomach. Rookie mistake. Bar kibble ya know? Cocktails are the main event, but snacks are important too.
CFM: Which beverage and snack/sandwich pairings do you recommend? 
DM: Everything goes with everything. Alcohol loves salt. The Indiana in me is a sucker for the ranch snacker crackers. Of course, cinnamon popcorn matches with the orange-cinnamon margarita.  Pimento cheese with a Manhattan doesn't suck either.
CFM: We were fascinated by the ice cubes that you deliver with the cocktails, can you go into more detail about those?

DM: Ice is so important to a good cocktail. I am trying to provide as much of a real bar experience as possible for people at home. I work with Quari Ice. I worked with them at Blackbird too. They're great people and they provide a great product. I am able to provide cold, clear ice because I do the deliveries myself. I know the ice will be delivered on time and kept cold and transported with care. Each big cube can be used for at least 2 cocktails and maybe even a third. Ice in home freezers will often pick up an off flavor from everything else in the freezer, and that flavor will melt into your cocktail. You might not taste it until the end, but you definitely will eventually taste it. A great cocktail deserves the proper ice and we try to deliver the entire package. You also may have noticed a little blurb about the cocktail and how to serve it on the back of each bottle. While it takes extra time to write, edit, and print, and apply, it's our chance to convey a message and interact with the customer. Maybe make them feel like the bartender is there to talk about the cocktail, where it came from, and how it's served.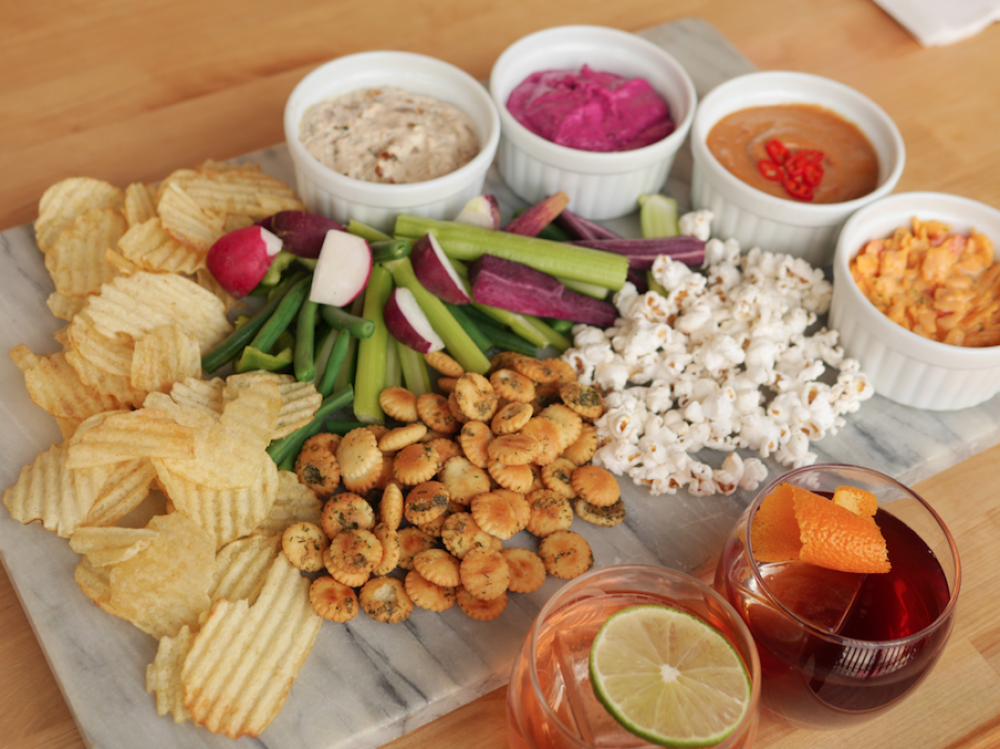 CFM: Tell us more about your virtual cocktail classes! 
DM: Many people live in Zoom now and we are all used to calling in remotely. I'll provide the ingredients, drop them off, and then we'll make the drinks together. They are highly customized. My background in teaching shines through here. Every person learns a different way and has different interests. Each class is tailor-made to the individual and what they want to get out of the class. Hopefully one day soon we can do these things in person. I'm a great live show! Edu-tainment!
CFM: How can readers order cocktails and sign up for classes? 
DM: Readers can order on Tock. They can reach out to me via email or phone to set up classes. 
The cocktails will last for weeks if kept refrigerated. They likely won't take that long to drink but they change very little over 4 weeks. 
CFM: Other than the five cocktails currently available (Chicago Tea, CR-7 Manhattan, Boom Boom Punch, Tailgate Margarita, Cointoss), are there any seasonal cocktails coming out for the holidays?
DM: We have a gin and sherry drink coming up shortly. A modern classic named the London Calling. Sherry is so great for the holidays. It's the perfect aperitif and it's a little lower in alcohol so it's naturally more of a slow burn to the stage of a buzz or drunkenness. The menu will remain small, but we will change it up frequently.
We are taking orders to be delivered Christmas week and they make awesome gifts! They can be a great last minutes gifts or as a treat to yourself. Everyone deserves good booze this year. Bottles of cheer for all!