---
Chicago's very own, Charles Joly's resume is impressive to say the least:
World Class Global Bartending winner
Official mixologist of the Emmy's and Oscars
James Beard Award Winner
Creator of Crafthouse Cocktails
The awards and accolades list goes on for the proud Southside native, who recently took the time to answer our soft-hitting questions about his illustrious career, at-home bartending and Crafthouse Cocktails' recent product launch!
CFM: Please tell our readers about yourself and the moment Crafthouse Cocktails was born.  
CJ: The idea for Crafthouse Cocktails was conceived somewhere around 2010 at the Drawing Room (one of the city's first modern cocktail bars). I would always happily share recipes with guests whenever they would ask.  
One evening we got a call at the bar from a regular that was having a party. She was making cocktails for guests and trying to recreate a classic cocktail from our menu. I walked her through the steps over the phone and tried to get her at-home cocktail dialed in. 
That call reinforced what we had already understood: there are countless occasions when people want a great cocktail and may not have the skills, time or ingredients on hand to make them.  
We asked ourselves the question, "Why is no one putting REAL cocktails in a ready-to-serve format?" and got to work.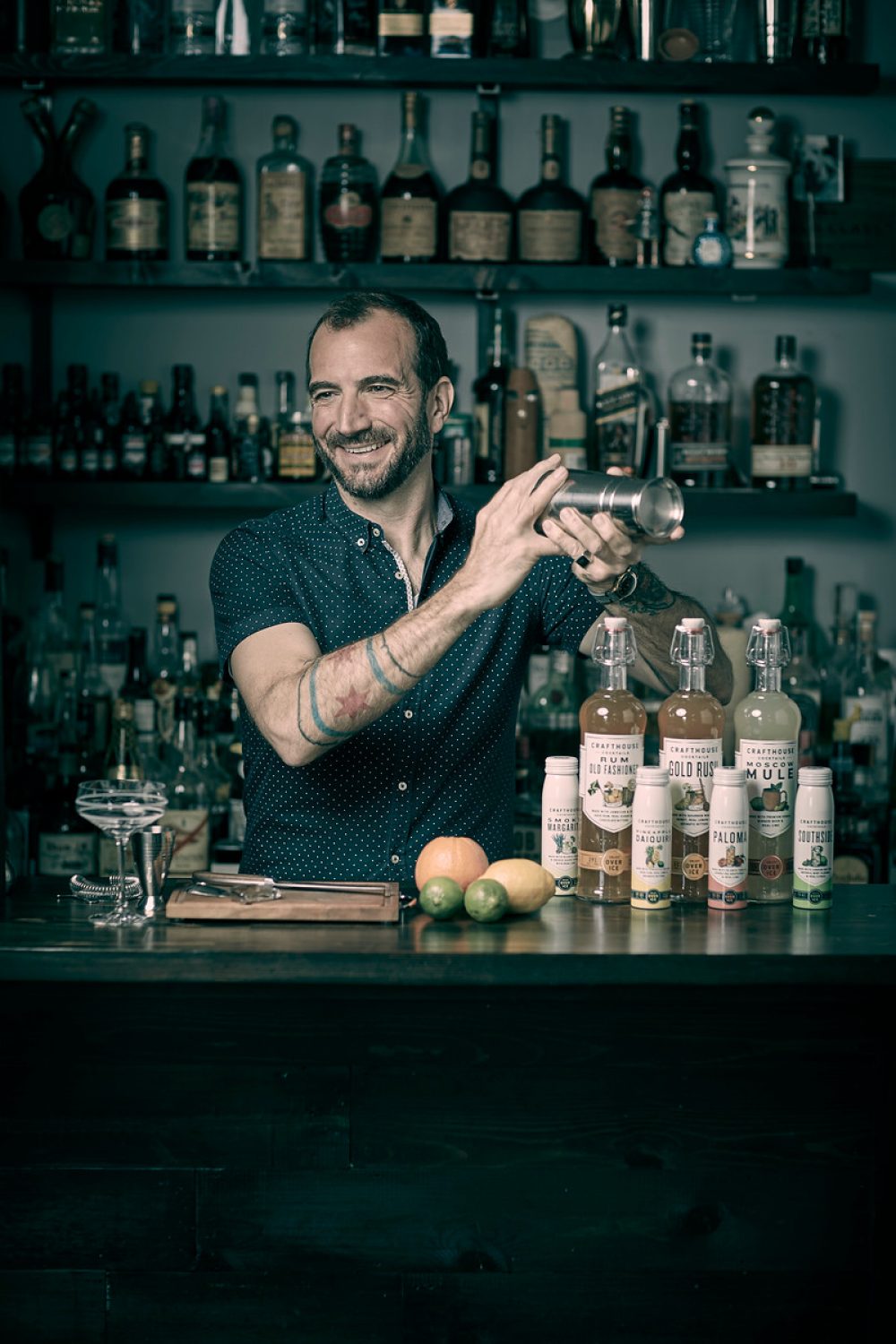 CFM: What was the first cocktail you ever made? What's your favorite cocktail to make now?  
CJ: I'm in my third decade of bartending, so I definitely don't remember my first, but I think it was meant to be. 
I've always been drawn in by the sights, sounds and energy in bars.  
My grandmother told me a story of when I went missing at age 4 or 5. They looked all over the house for me and couldn't find me. Eventually they headed out into the neighborhood. There was a tavern in the middle of our block on the Southside of Chicago. There I was, perched on a barstool sipping on a Coke that the bartender had given me. Apparently I wandered in and they propped me up at the bar, knowing someone would be by sooner or later.....if that's not foreshadowing...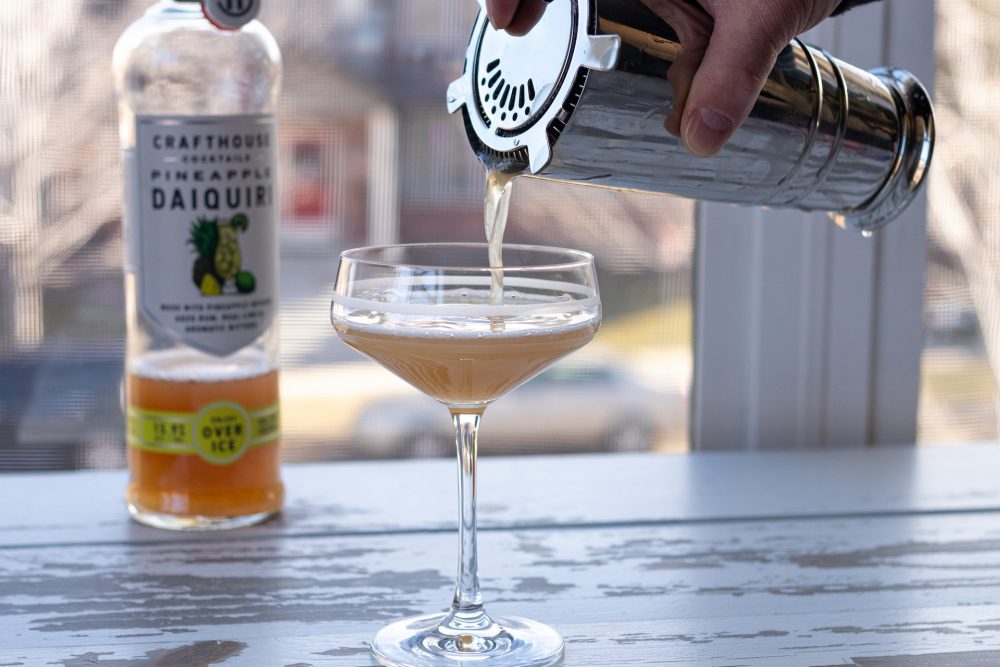 CFM: Do you have a favorite Crafthouse Cocktail or is it like trying to pick your favorite child?  
CJ: I really do drink everything in our lineup. I lean towards agave spirits, so our Paloma and Smoky (mezcal) Margarita are regularly in rotation. I also love our Bourbon Gold Rush Whiskey Sour; I'd put that toe-to-toe with a drink made ala minute at most bars.  
The Pineapple Daiquiri was also a pet project for me. Being able to source the exact rums and bitters I use for that cocktail at the bar was a real treat.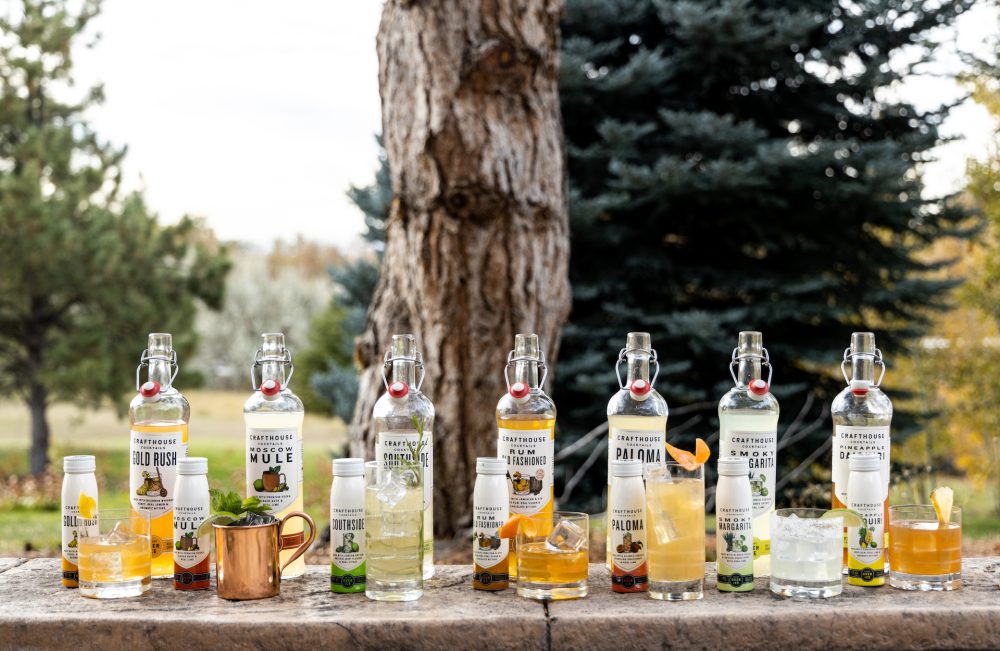 CFM: What are some of your go-to food pairings for Crafthouse Cocktails?  
CJ: Crafthouse Cocktails are super versatile when it comes to food pairings. Course your drinks the same way you would course your food. Start out lighter and brighter; maybe the Southside or Moscow Mule with early courses. Pour a bit of the Rum Old Fashioned to stand up to more robust main dishes (or as a perfect finisher).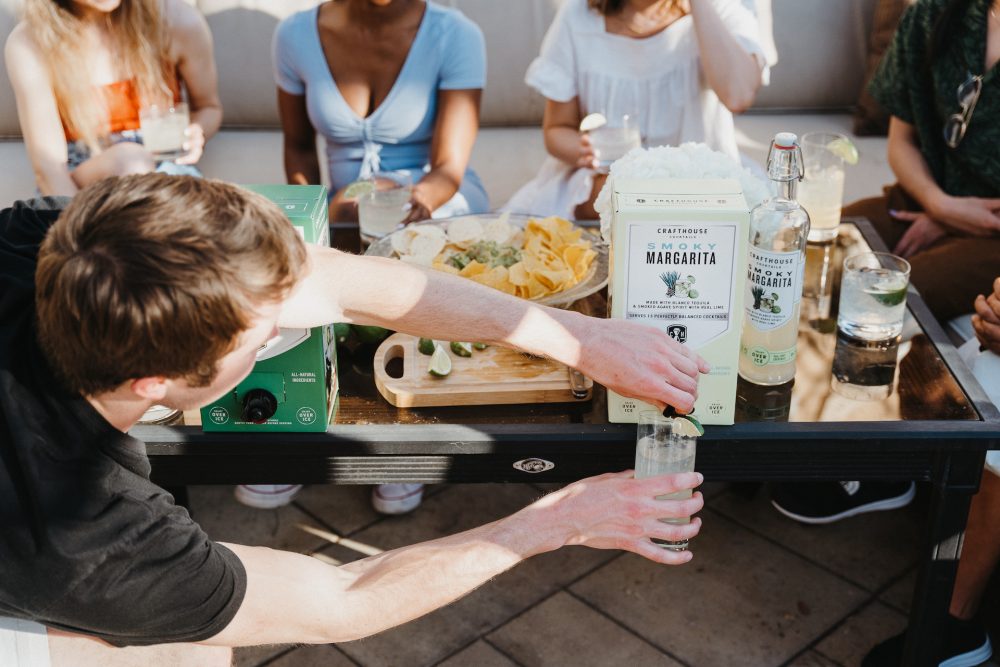 CFM: Any tips and tricks for us at-home, amateur mixologists?  
CJ: You can uplevel your cocktails by thinking about all of the details. If you want extra credit when you're sipping a Crafthouse, grab a nice cocktail glass, proper ice and take a moment to finish it off with a thoughtful garnish. With a few simple details, you'll have a drink that feels like your favorite bartender just shook it up. 
If you're making cocktails from scratch at home, start with and master the basics. You want to really nail down some of the classics before graduating to more complex cocktails.  
CFM: What's the one tool or gadget you think everyone should have to make drinks at home?  
CJ: Arm yourself with some of the core bar tools and learn how to use them. I've had the pleasure of being able to design and produce my own barware (Crafthouse by Fortessa). You can start with the essentials: cocktail shaker, jigger & strainer. From there you'll want a mixing glass and spoon. Once you've got your feet underneath you, add pieces like garnish tools, muddlers etc.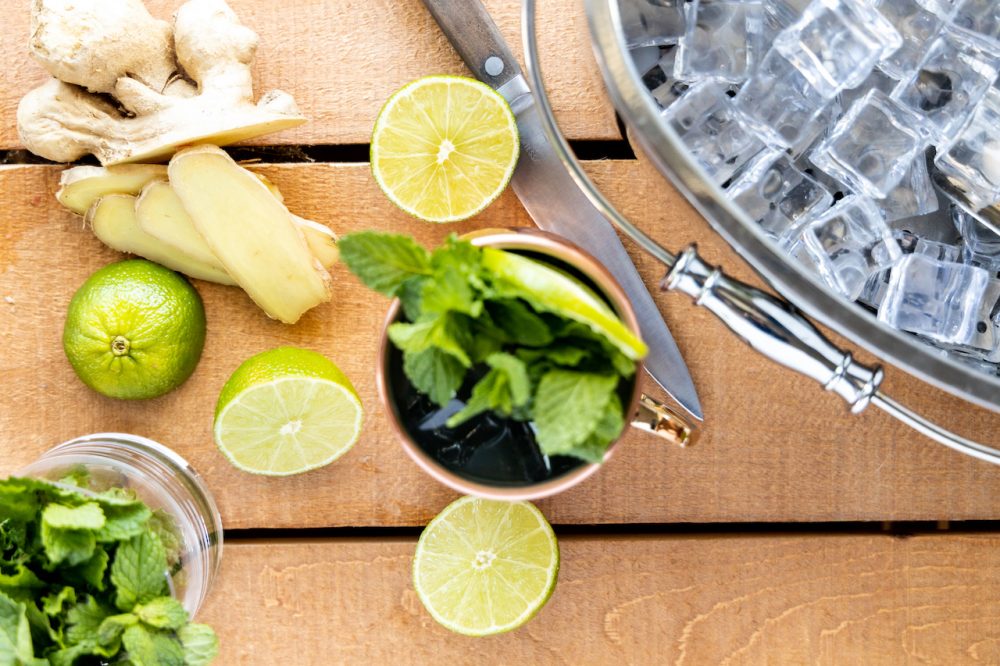 CFM: As a Chicago native, where are your favorite places to grab a cocktail in the city?  
CJ: Chicago is an amazing city for drinking (obviously!). I love that there are countless options for whatever you're in the mood for. You can get as specific as you'd like, as high-brow or chill as your heart desires and find an endless array of vibes. 
Whenever people ask me for suggestions in the city, I tell them to split their evenings up by neighborhoods. 
You can spend an entire night in Fulton Market/West Loop, another evening in Logan Square, head south the next night to Pilsen & Bridgeport.... 
In my experience, people never give themselves enough time when visiting Chicago and are surprised by how much there is to do. 
CFM: What has been the most memorable experience in your career so far? Besides being the official mixologist of the Emmy's and Oscars, of course!  
CJ: I've got too many wonderful memories over the years to pick just one.  
Certainly winning the World Class Global Bartending title is one of the pinnacles. I wasn't just representing myself, but was the representative for the United States amongst a big international field of competitors. It felt great to bring that back to the US and be able to rep Chicago. 
I also get to spend a good amount of time traveling. Working with bartenders around the world and the US is regularly a highlight for me. There's such a wonderful community in our industry that is sincerely supportive.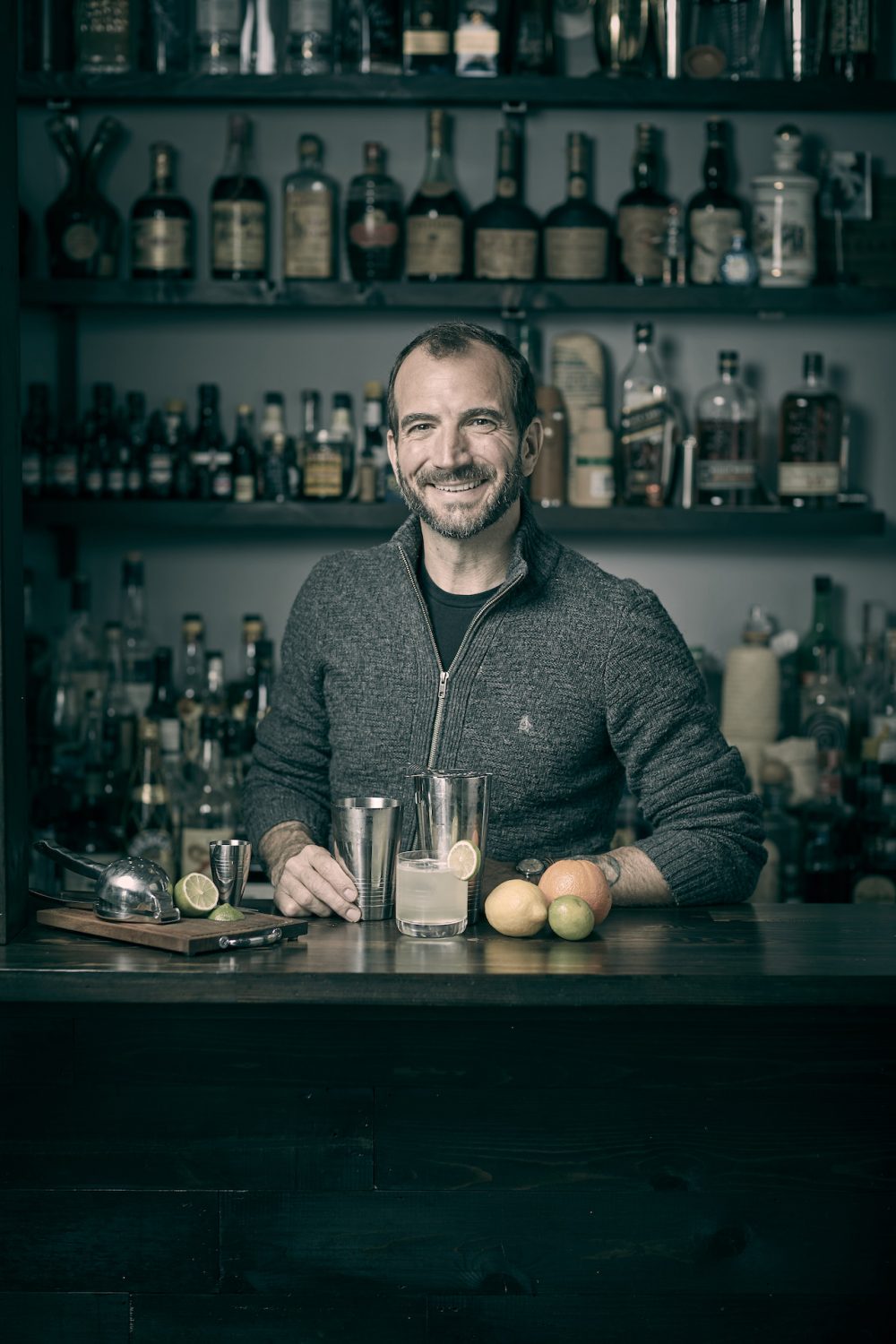 CFM: Can you tell us more about the new Coffee Old Fashioned release?  
CJ: We're so excited about this collaboration. Every detail and every ingredient was thought out to the highest level of cocktail nerdery.  
That said, the beauty of the Old Fashioned is its seeming simplicity. All you have to do is pour it over ice, finish it off with an orange twist and sip away. 
When you peel back the layers of this drink, there's a lot going on. We tasted through dozens of coffee beans, roasts and fermentations with the Dark Matter crew. Traverse City pulled some top-notch barrels from the aging warehouse for use to sample. 
We made the bitters blend from scratch, specifically for this cocktail. Even the cocoa nibs came from local Sleepwalk Chocolate and were roasted just for this project.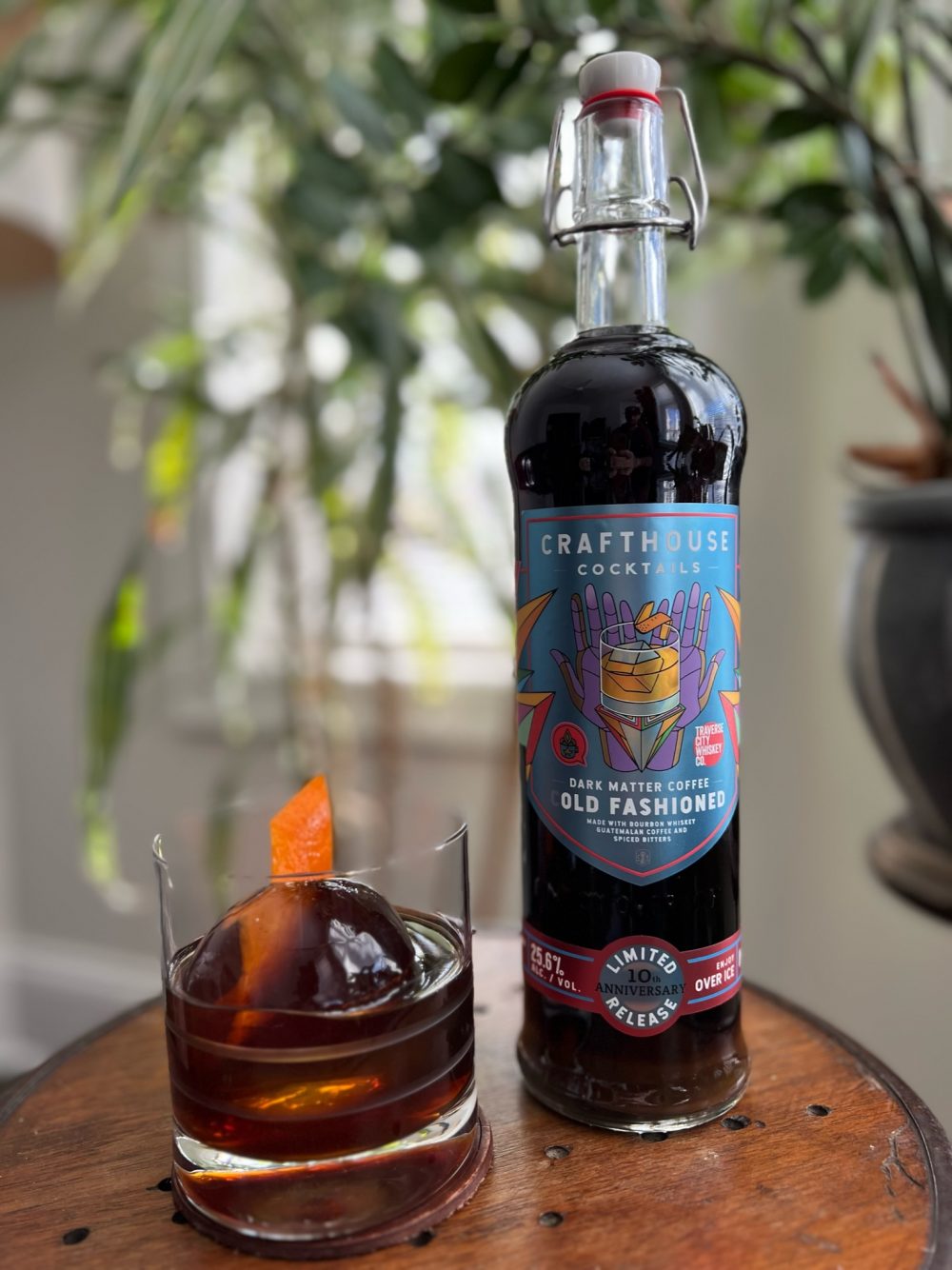 CFM: What else is in store this year for Crafthouse Cocktails and/or other endeavors?  
CJ: Our team is continuing to hustle hard. We have some wonderful partnerships with Virgin Voyages, Amtrak, AMC theaters, some live theater venues and more.  
We're still an independent company, so we're exploring whether it makes sense to partner with a larger player to continue to grow and spread our love of cocktails and hospitality with even more people.  
I'm always working on new recipes and ideas, so stay tuned and keep in touch with us on our website and IG @DrinkCrafthouse.