---
Sfera began as a collaboration between Chefs Steven Jarczyk and Daniela Vitale, taking their memories of casual dining abroad, Daniela's summers in Sicily with her family, and Steven's experience living in Europe. They began selling their version of arancini at farmer's markets, using ingredients they would find at the markets but during the pandemic, the team moved into a ghost kitchen space to offer their full menu to-go. 
Chefs Steven and Daniela wanted to open a physical restaurant where they could interact with their customers and be a part of a community. In May 2022, they renovated and opened their first restaurant space in the heart of Edgewater that includes a small seating area, a food case, and a retail section. 
Nearly already a year in to their first brick and mortar location, CFM interviewed the two Chefs about Sfera's inspiration, the road to opening up in Edgewater and what's to come in 2023 and beyond. 
Please tell our readers a little bit about yourselves and what led up to/inspired the birth of Sfera. 
DV: I am a first-generation Sicilian. My parents are from a small town outside of Palermo. I traveled there for the first time when I was 12, fell in love and then spent all of my summers thereafter. After joining the workforce in higher education, I found myself always dreaming of the culinary world and entrepreneurship. Then in late 2018 I met Steven, chatted about our experiences and travels. We worked hard to perfect what is now Sfera's specialty, Arancini and shortly after began selling them at local farmers to quickly find that they were a hit.  
SJ: I grew up on the Northwest Side of Chicago in the Jefferson Park neighborhood. I always had a passion for the culinary arts and after graduating high school, moved to New York to attend The Culinary Institute of America. I moved back to Chicago and worked with the Lettuce Entertainment Group before moving to London to work for the Mandarin Oriental Hotel where I worked on the opening teams for Daniel Boulud's Bar Boulud Restaurant and Heston Blumenthal's Dinner Restaurant. After 10 years in London, I moved to Istanbul where my love of Mediterranean street food flourished. We opened Sfera shortly after moving back to Chicago.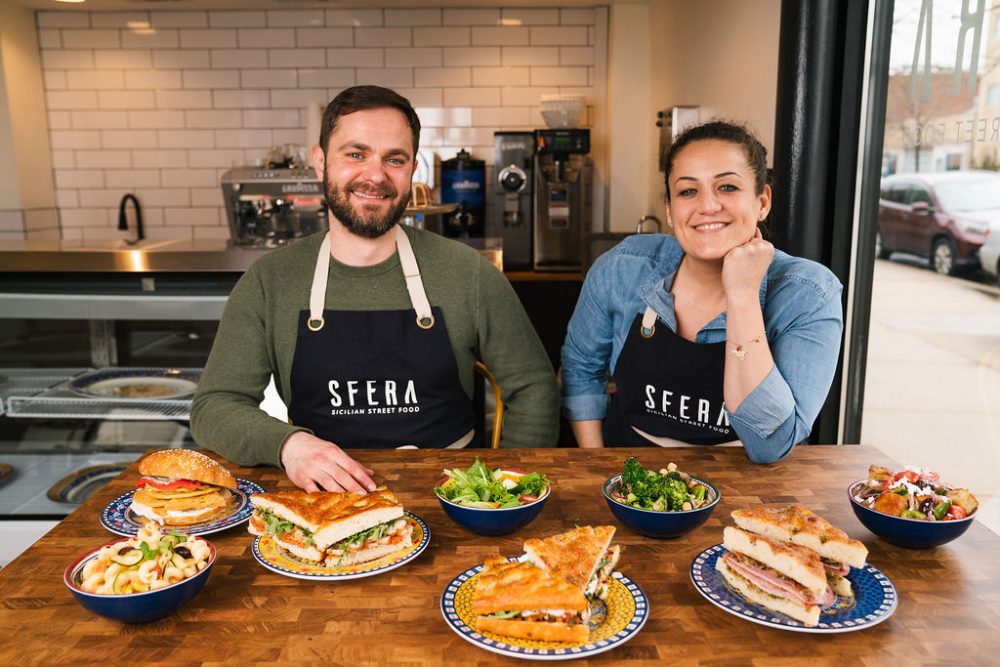 What were the pros and cons of running your ghost kitchen before opening your own store front?  
DV and SJ: The ghost kitchen was a major shift in our business and quite the learning experience.  We knew we were ready to listen to our customers and move Sfera from a "side hustle" where our arancini were only available at certain times, to a fully realized restaurant concept. The ghost kitchen model seemed like the easiest path to achieving this: and in ways it was. We were able to open our business within a few months, but then the real challenges began. The true pros of the Ghost Kitchen were the learning experience it provided. We were able to better understand what our guests loved about Sfera (the tangible experience beyond the food) as well as realize what WE wanted out of Sfera. We knew we needed to open a space where we could see and directly interact with our customers.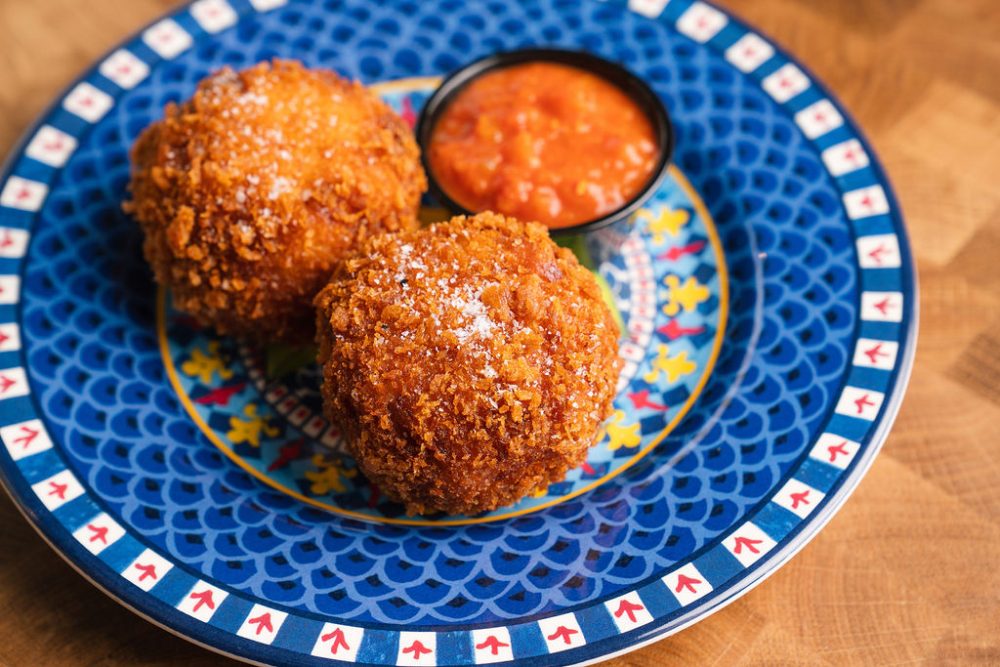 What have been some of the successes and challenges of moving to your own brick-and-mortar location?  
DV and SJ: Unlike a Ghost Kitchen concept, we didn't have the pleasure of interacting with our guests and welcoming them to our space. We have more of a presence and a community that we can connect with, not to mention a much larger space. We love interacting with our customers and introducing them to the Sicilian cuisine. It's lovely to have neighborhood regulars that we know by name that come back time and time again.  
What new things can guests expect from the brick-and-mortar location that wasn't present in the ghost kitchen?  
DV and SJ: The Ghost Kitchen concept was limited to pick up and delivery only, essentially a virtual restaurant. We love having a beautiful space that guests can come into, sit and enjoy. Our concept at our brick and mortar is counter service and everything is fast and fresh.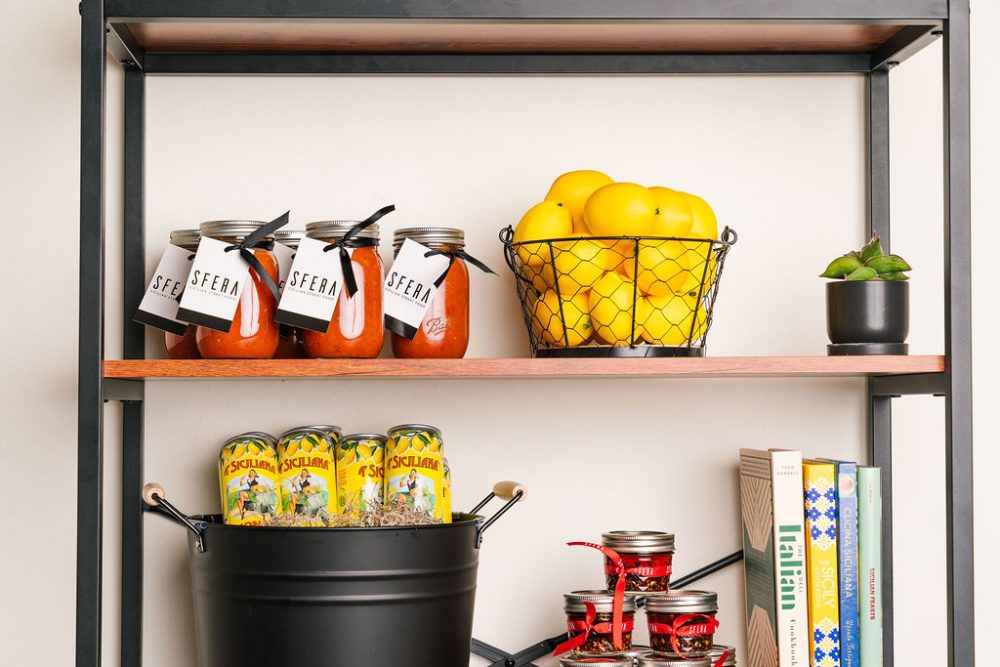 Italian food, like so many other world cuisines, has such a wide range. Why did you decide specifically on Italian street food?    
DV and SJ: Beyond just Italian Street Food, we are hyper specialized on Sicilian street food. We wanted to look at Sicily specifically, through our travel experiences to see what and why their street food culture was so unique compared to other Italian regions and Mediterranean Islands. Because of Sicily's history, terrain and geographical position, a unique cuisine developed that continues to change and shift. We believe that the best gage to understand a place's culinary culture is in the homes and streets. We love cooking the street food of Sicily while understanding and respecting where we are in the world and always trying to keep a vein of Chicago in the food.
Are there any restaurants here in the city (Italian or otherwise) that inspire your menu? Or is it all based on previous travels?  
DV and SJ: We respect so much what the talented chefs of Chicago do and feel privileged to live and work in a city with such amazing talent. The inspiration of our concept comes from our travels and hearts and that's where we look when developing new menu items.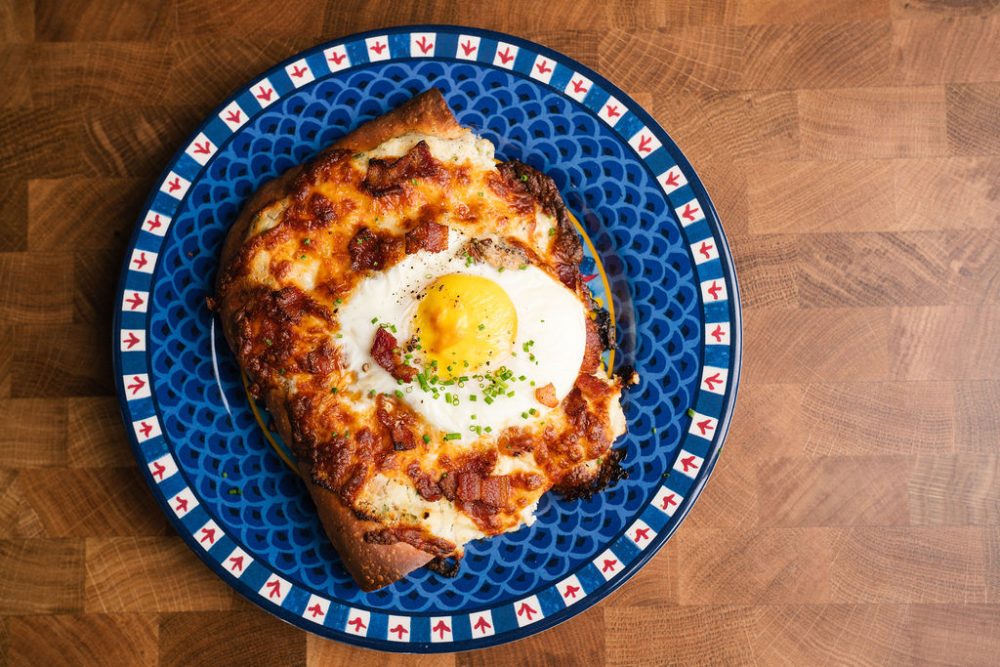 Can you both pick a favorite item from the menu? 
DV and SJ: Our arancini of course! These have been a staple and put us on the map. But we love our whole menu and put a lot of love and care into everything we do, from our Sfincione to our salads! Another unique menu item that has a big following is our Pane e Panelle. It's a classic Sicilian Street food of crisp chickpea fritters on a semolina-sesame bun. It's classically just served with a squeeze of fresh lemon, but we add a vegan lemon-caper "aioli" and roasted red peppers. 
Will you expand the menu to offer more Italian street food staples? Or will you diversify what you already offer?  
DV and SJ: We are always reading, watching and listening to the learn more about Sicilian Street food and plan on adding and tweaking the menu in the future. We want to make sure we keep the menu items that people love while adding items that work with the brand and menu we already developed.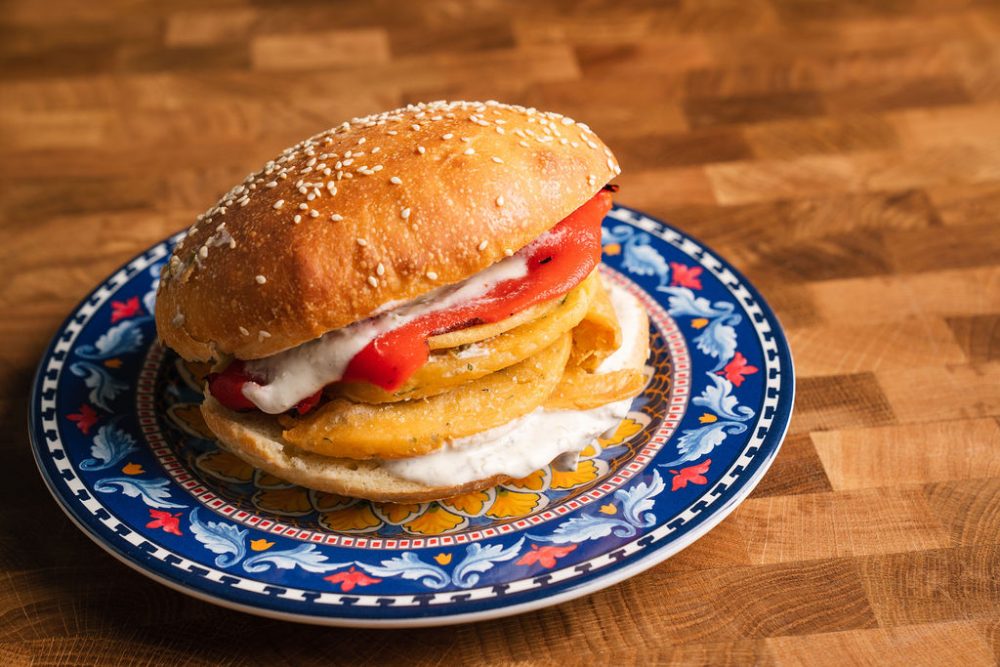 Do you have plans to expand to more locations in the future?  
DV and SJ: We are open to the possibilities to bring more Sfera to more people!  
What else is in store for the next year or so?  
DV and SJ: Sfera is a short walk from Hollywood Beach. Members of the community love stopping by on their way to catch some sun or splashing around in Lake Michigan and picking up quick and fresh Sicilian eats to bring with them or stopping in on their way back. This coming summer, we'll have a beautiful patio for people to stop, sit and enjoy themselves outside. We'll also continue to have a presence in local farmers markets, including Logan Square and Andersonville.