---
Here at Chicago Food Magazine, we tend to highlight the bars, restaurants and chefs located right here in the city. We sometimes forget the fact that there are so many fantastic dining and drinking options that can be found outside the city limits. So, we turned to Oak Brook, a short drive west of downtown where the dining scene has truly blossomed the past several years. Our first stop was Water's Edge, located at the beautiful Hyatt Lodge in the heart of Oak Brook. Helming the kitchen there is Chef Joshua Karther, an industry veteran who has convinced us to take more trips out to the suburbs for a good meal. 
CFM: Please tell us about yourself and what led to you becoming chef at Water's Edge. 
JK: I transferred here from a resort in San Antonio as Executive Sous Chef and had originally planned to transfer out after a year or two but fell in love with the property. When looking at the beautiful landscape and what the property offers in experience it is easy to see how one would not want to leave. After learning and growing in my role we experienced a lot of changes from ownership to managing companies to which I was given the opportunity to prove capable in advancing to the Executive Chef role. I am thankful that my GM and Director of Operations saw potential and the work I was putting in to offer me the role! 
CFM: What do you like about helming a restaurant kitchen within a hotel as opposed to a standalone restaurant? 
JK: I love the different business levels and changes in clientele. There is no downtime in that if we are quieter in the restaurant we are busy in banquets and vice versa. We go from business travel straight to transient/leisure travelers. It is really just non-stop and requires constant flexibility, adaptability, and learning!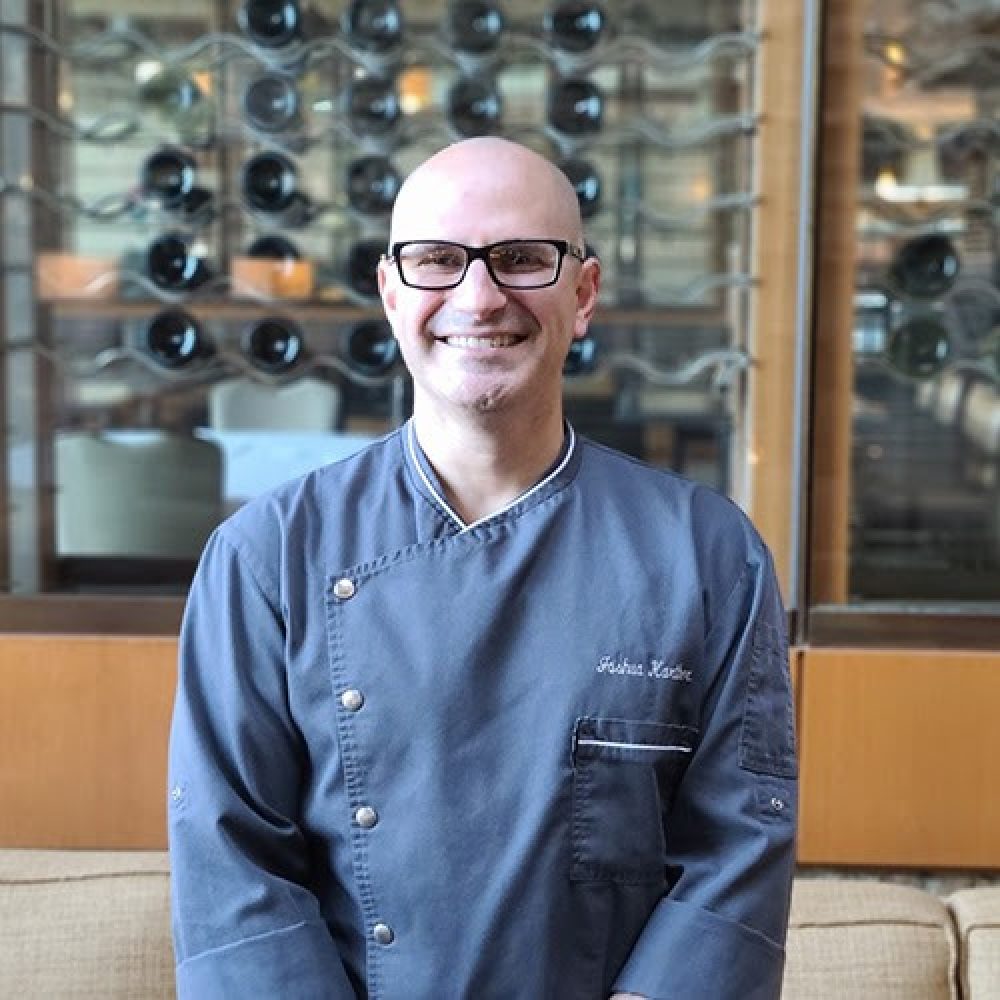 CFM: What inspires your menu? 
JK: So much inspires the menus. First off, my team is my biggest influence. When it comes time to revise our menus my first step is to inform the team and ask of them to provide their thoughts, input, inspirations, and wishes on what they would love to bring to table. We meet as a team to brainstorm and at that time I put down the concepts we feel will be a great addition. Of course, equally important is that I look and listen to guest feedback on what they like, as well as food trends.
CFM: What are some of your favorite dishes from your menu? 
JK: I would have to say my favorite dish on the menu is our Pork Chop. Pork and Chicken are my favorite proteins and we finish the pork chop with an onion and sour cherry sauce which is just amazing! We have had great responses from our guests.
CFM: What makes Water's Edge a destination for those living in the city to travel out to Oak Brook for? 
JK: One common phrase we hear is that this is a hidden gem in the Chicagoland area! Within minutes from the expressway you arrive to our property and it is like a world away from the city with the wooded area and walking paths. It is just very serene! I had even spoken with a woman who came here from San Francisco to get away, she was enjoying her glass of wine and reading a book at our lakeside patio in complete bliss! She told me she had found our property by accident but was blessed to have found us.
CFM: Where are some of your favorite restaurants/bars to eat/drink at either in or around the city and suburbs? 
JK: I am very simple in my dining enjoyments. I love Filipino food and my favorite would have to be Hong Ning in Crystal Lake. My favorite place to have breakfast is a small place called Double Yolk in Aurora, the owner is great and the food is simple and prepared well.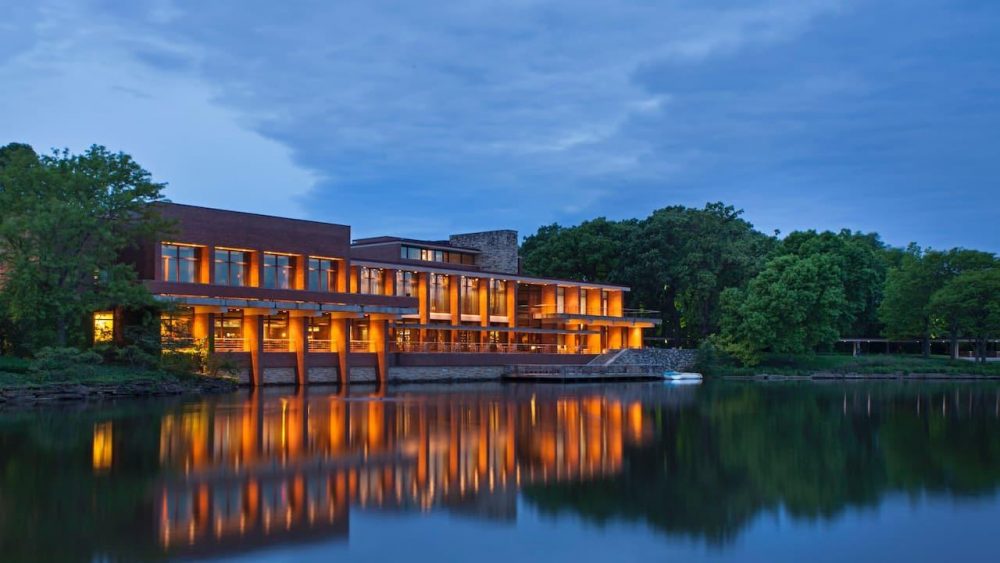 CFM: If you could open a restaurant anywhere in the world, where would it be and what would be the concept? 
JK: I would have to say some type of fusion BBQ that would incorporate Filipino, Korean, and Kansas City BBQ and would have to be in the Kansas City area.
CFM: What is your ideal day off?
JK: My ideal day off would be to start my morning off early by making breakfast for my family and just hanging out at my house in Sugar Grove, Il.