---
While the weather still accommodates outdoor seating, some of the best people-watching happens from the sidewalk patio of Hoyt's American Tavern. After a recent Monday night al fresco dinner there, we caught up with Chef John Rudolph about why he loves helming the kitchen at the hotel restaurant and the dishes you should try during your visit. 
CFM: Please tell us about yourself and what led to your position as Chef at Hoyt's American Tavern. 
JR: I mainly grew up in the WNY region of New York and worked at a small family-owned restaurant for three years. I wanted to further my knowledge in the culinary field and attended the CIA (Culinary Institute of America). I worked at The Boca Raton Resort and Club for seven years, moved to Milwaukee, and then to Cleveland. The pandemic happened, and my wife changed careers, bringing us to Chicago. I worked at Scofflaw and rebuilt their culinary program for a year, but something needed to be added, and I realized I missed hotels. Hoyt's aligned with my culinary motto and philosophy.    
CFM: For first-time diners at Hoyt's, what would you suggest they order?    
JR: I love our Crackling mushrooms, a fun adaptation of fried mushrooms. We use Maitake and Oyster mushrooms, which give a wonderful earthy saltiness to the dish; we finish it with a Calabrian pepper jelly that has the right amount of heat and a touch of champagne vinaigrette to help cut out some of the heaviness from frying.   
Another favorite is our Cowntess burger, named after our hotel mascot, "The Countess of Chicago." It's our version of the Big Baby, a Chicago food legend that isn't as well-known as our pizza: double smash burger, cheddar cheese, house sauce, onion bacon jam, and brioche bun.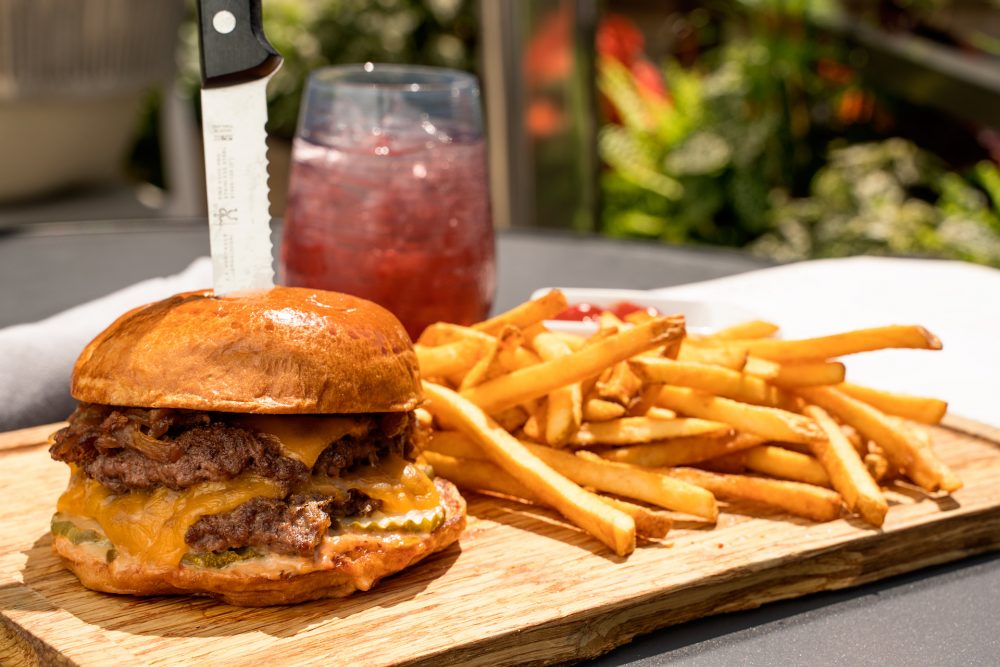 CFM: What are the pros and cons of leading a restaurant within a hotel?    
JR: A con is the ebb and flow of the occupancy of the hotel. A huge pro is that people don't want the same thing at every hotel anymore, they want to see what the regional food of that place is, and that first glimpse is the hotel restaurant, either for breakfast or a late-night bite when they arrive.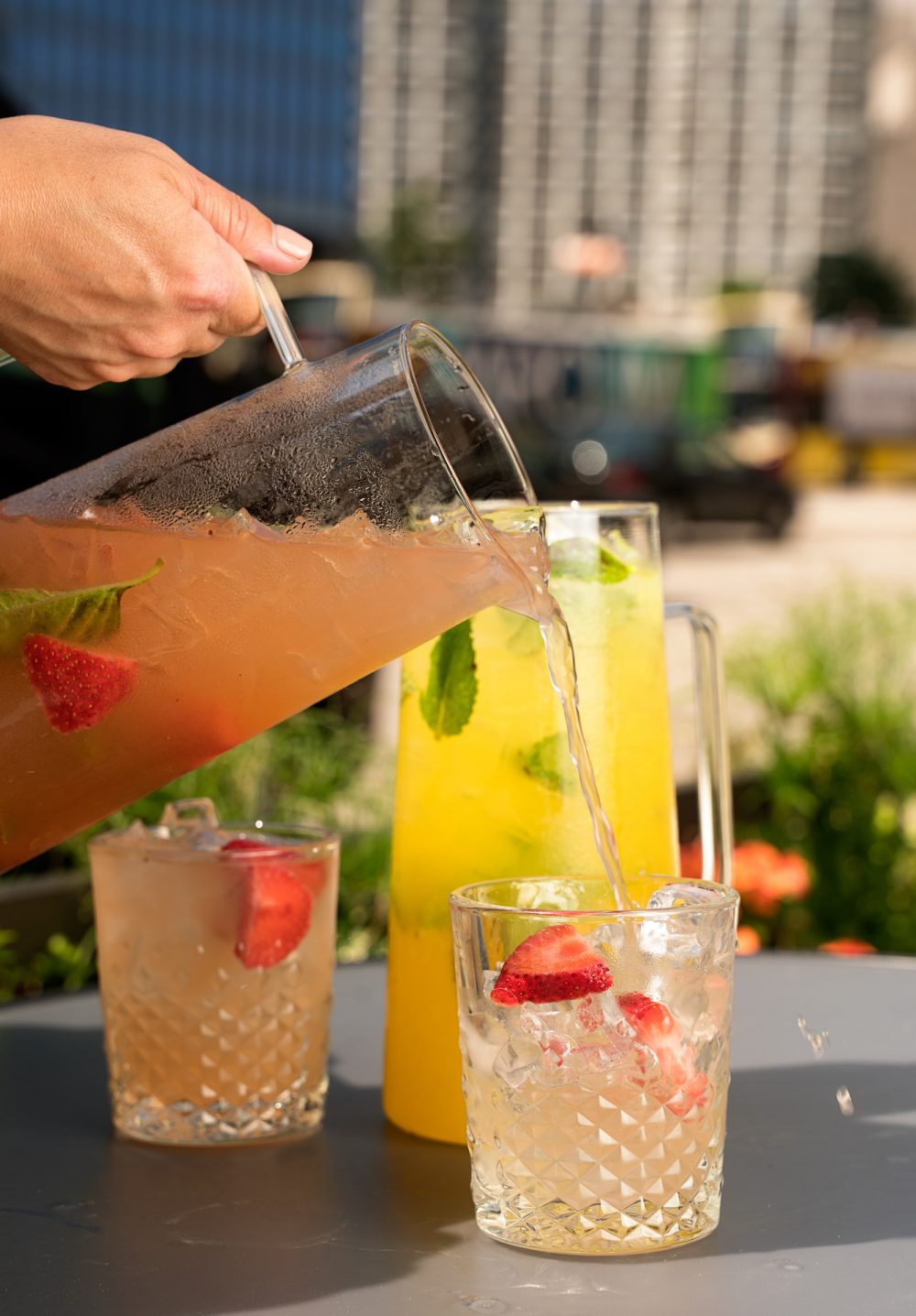 CFM: What is your favorite dish or dishes on your menu?    
JR: I love pork in all its forms. Our dry brined pork chop with a pea puree and roasted radishes is simple but flavorful.   
My other favorite is our Blueberry and Peach cobbler. I'm a sucker for a good fruit dessert that uses the natural sweetness of the product. Our cobbler isn't overly sweet and has some savory components to it. It's a lovely end to a meal that isn't overfilling.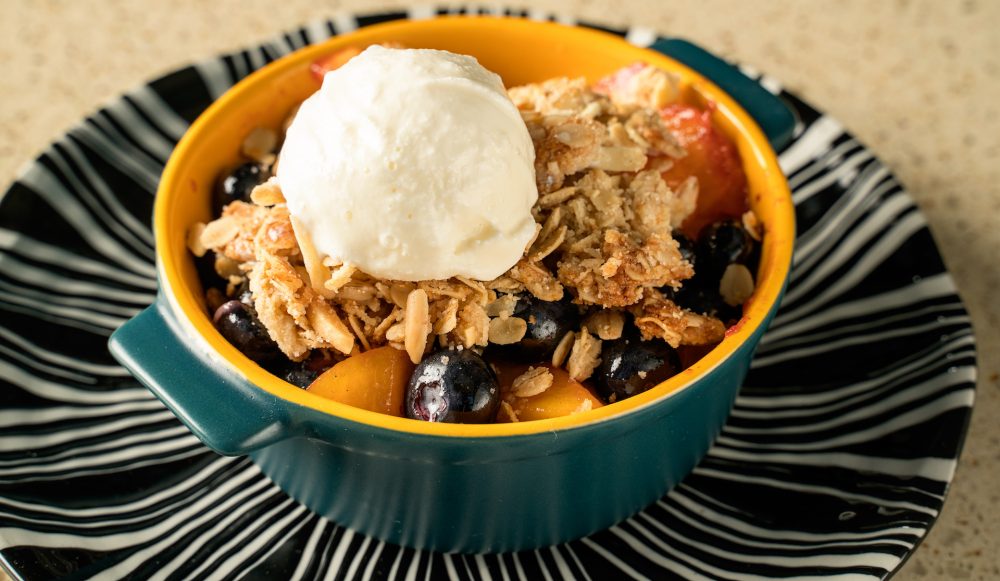 CFM: What do you hope to do with the menu as the seasons change?    
JR: Change is one of the only consistent things in our lives. We need to change with the season and start getting into the hearty foods we all love in the winter. Hearty braises, stews & soups, fall root vegetables. Fall and winter are where midwestern cuisine shines.  
CFM: What else can diners expect in the coming months?    
JR: We are always looking to innovate and change things. I know it's early, but we put on one hell of a St. Patrick's Day party. We have the greenest beer in Chicago and excellent corned beef.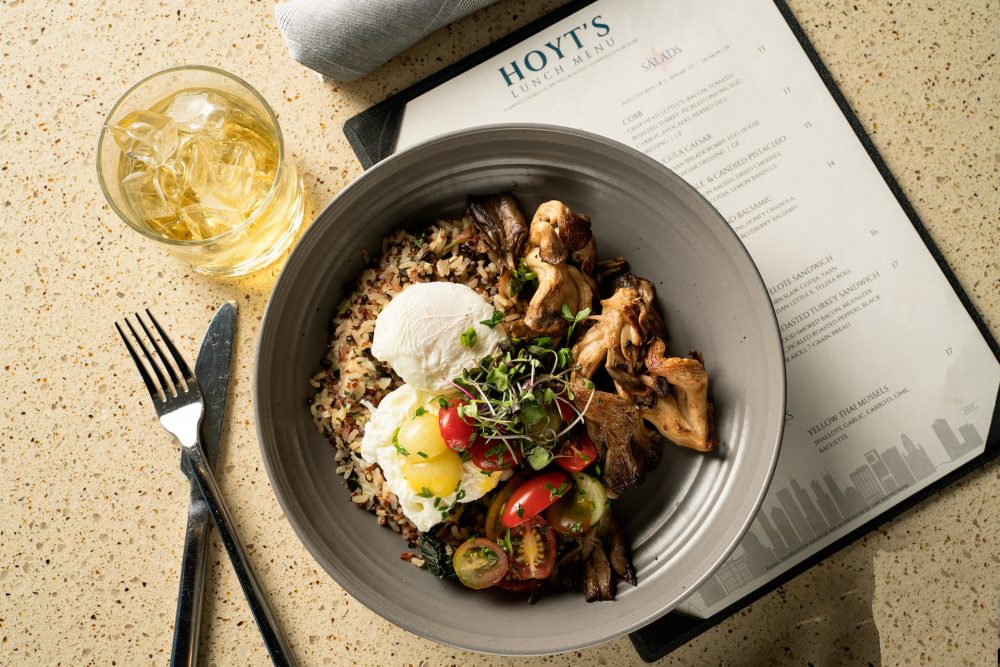 CFM: Where do you like to eat and drink in Chicago?   
JR: That's the most challenging question here. There are so many marvelous places in Chicago it's always hard to pick out one or two. I tend to stick to the neighborhoods (Logan, Wicker, Roscoe, Lincoln Park) than downtown. A favorite of my wife's and mine is Bungalow by Middlebrow. They have some of the best pizza in the city and great beer brewed on-site. They started a tavern Tuesday where they do tavern-style pizza (another unsung hero of the Chicago food scene). I'm also a massive fan of Paul Khan. The Publican is always a go-to spot for me.   
CFM: What is your ideal day off?    
JR: My ideal day off includes waking up early(ish), grabbing a coffee and going on a long walk with my wife and dog, getting in a workout or yoga, and then hopping around the neighborhoods, hitting up restaurants for a quick bite and drink, and meeting up with friends. It's all about enjoying the day and the company of the people I care about.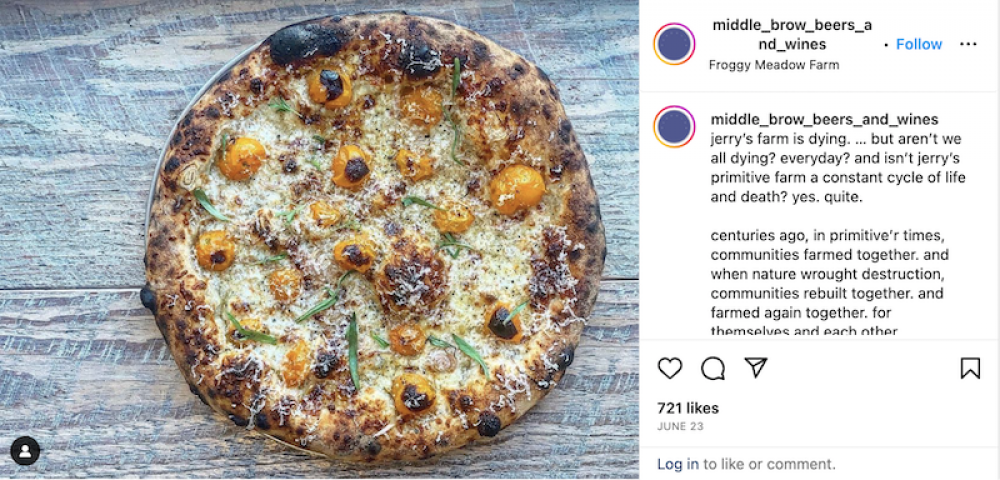 CFM: If you could have a restaurant anywhere worldwide, where would it be, and what would the concept be?    
JR: I haven't thought about a location, but I think when I "retire," I'd like to open a small sandwich shop and liquor store. Bake the bread in-house, and once they are sold out, that's it. Ideally, we would have a barre studio attached to it for my wife to run. Something relaxing but fun.   
CFM: If you weren't a chef, what would you be doing?    
JR: In college, I tried business and marketing and pretty much failed out of that. At this point in my life, I don't know what I will be doing. I fell in love with cooking and never looked back, even during the pandemic when I could have learned something new. All I did was learn more about different cuisines and bread baking. I've always toyed with the idea of being a food historian. I love learning about where things started and morphed into what we know and love today. Like where would we be today if we didn't have powdered cheese? It would be a much less joyful place and time to live in.