---
With National Scotch Day in the rearview mirror and National Whisky Sour Day coming up on August 25th, we thought there was no better time to catch up with local Aberlour Scotch Whisky brand ambassador, Callum O'Donnell. Read on to find out his favorite whisky expression, how he celebrates whisky holidays and his go-to Whisky Sour recipe. 

CFM: Please tell us a little bit about yourself and how you became the Aberlour Scotch Whisky brand ambassador for the Chicago area.
CO: I'm originally from a wee town in Scotland called Dunfermline. I studied Linguistics and Translation and Interpretation in Edinburgh, the capital of Scotland. After University, I looked to the spirits industry for an opportunity to move abroad.
I was then very lucky to spend some time working for Pernod Ricard out in the Caribbean! Working on a premium scotch brand allowed me to really get a look at the industry as a whole. Just two years later, I found myself in San Francisco as the Aberlour Brand Ambassador for the West Coast.
It was a big jump, and there were lots of learnings to be had, but over the year, I started to really fall in love with the brand and the United States. There's nowhere in the world that is at the cutting edge of the spirits industry quite like the U.S., and the people I've met along the way have only helped to inspire me in the way they go about their daily lives.
After working on the West Coast, I moved to Chicago. To say I was excited is an understatement as I'd known of the Windy City's illustrious history since I first watched the Untouchables at 8 years old! I still do a killer Sean Connery impression…!
The whisky bars and cultures around them here in Chicago are second to none. I immediately met some great whisky minds and was lucky enough to be involved in a local whisky podcast where I got the chance to meet minds much greater than mine within the industry!
It's a great place to be and I hope to stay here for some time.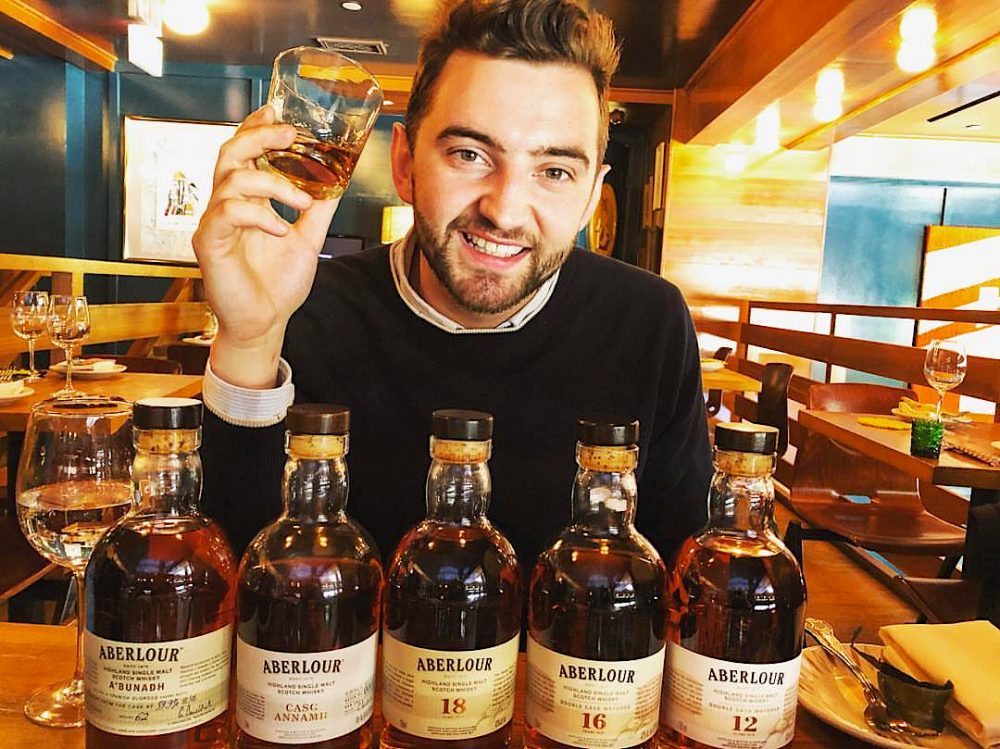 CFM: You mentioned being involved with a local whisky podcast. Can you tell us more about that? 
CO: I was lucky enough to meet Jake Hukee who founded the Key In The Lake Whiskey Podcast several years ago with a colleague of his. They invited Aberlour on and we hit it off and so I started to appear more often. 
It's been an amazing way to learn more about the industry and it's great fun. There are some superb episodes out there and I recommend checking it out at @KeyInTheLake on IG and keyinthelake.com.
CFM: How did you celebrate National Scotch Day (July 27th) this year? And how will you be celebrating National Whisky Sour Day (August 25th)? 
CO: On National Scotch Day, I had a morning radio interview where we did a short tasting. Then I headed home to get stuck into some work for the morning before I had a couple of virtual tastings in the afternoon. For dinner, I went out for a Scotch and a burger at Good Measure in River North. Highly recommend their burger and their fried chicken liver bites!
For National Whisky Sour Day, we're going to host a wee demo via video / reel on Instagram. Head to @Aberlour_US to check it out and learn how to make one at home!"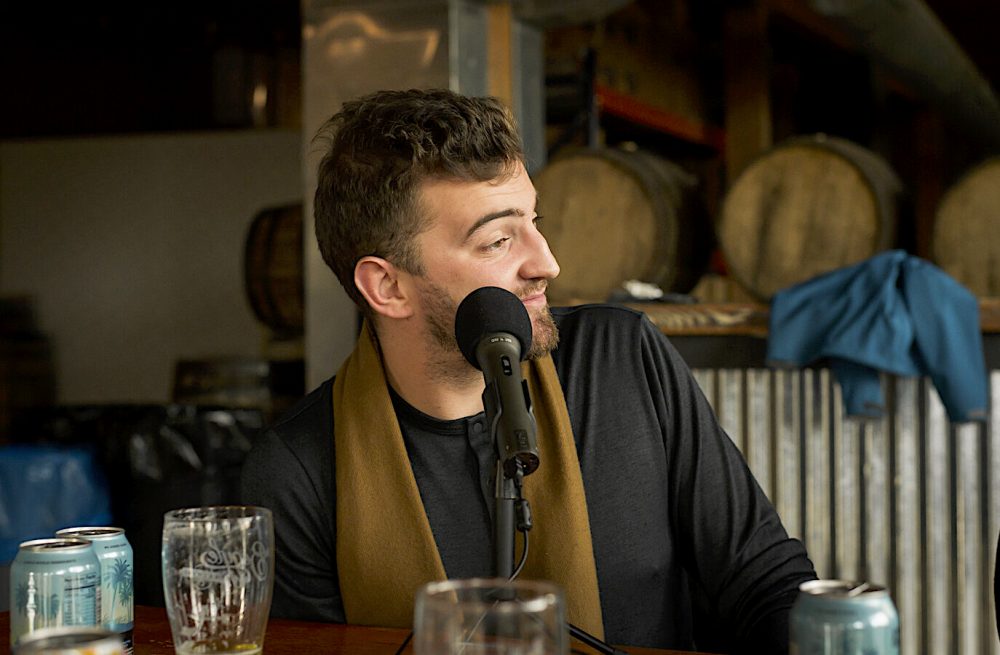 CFM: What makes Aberlour Scotch Whisky standout from the rest? 
CO: Aberlour is a whisky that appeals to everyone. Whether it's the beginner looking for an easy drinking whisky with great flavor, or the whisky expert looking for nuance, complexity and depth, Aberlour has an expression for everyone. Additionally, we're doing some brilliant work online with our Aberlour All Access platform, where people can chat live with Brand Ambassadors through our online chat function and even get themselves some free swag!
CFM: What can readers expect out of each Aberlour scotch whisky expression?  
CO: Rich, fruity and smooth flavors across the whole range, but real intensity to the flavor as you move up the expressions, especially with the Aberlour A'bunadh and the A'bunadh Alba. 
If you're looking for a balance of the two casks, both the bourbon and the sherry, I'd recommend the Aberlour 16-year-old. There's some brilliant flavors of chocolate covered cherries, dates and raisins on the Aberlour 16 and it continues to be a fan favorite. 
The pillars of Aberlour are both the ex-bourbon barrel and the ex-oloroso sherry barrels.
CFM: Which Aberlour expression is your personal favorite? What's the best way to drink it? Do you prefer it mixed in a certain cocktail or recommend drinking straight up or on the rocks?  
CO: I'd have to say the A'bunadh for several reasons. It's a fan favorite and it was the first Aberlour I remember drinking. Tucked away in a tiny town in Speyside called Keith, I tasted the A'bunadh back in 2016 and immediately knew it was special. It's also fantastic in a cocktail, the cask strength (often upwards of 120 proof), cuts through any sweeter flavors you might have in a cocktail.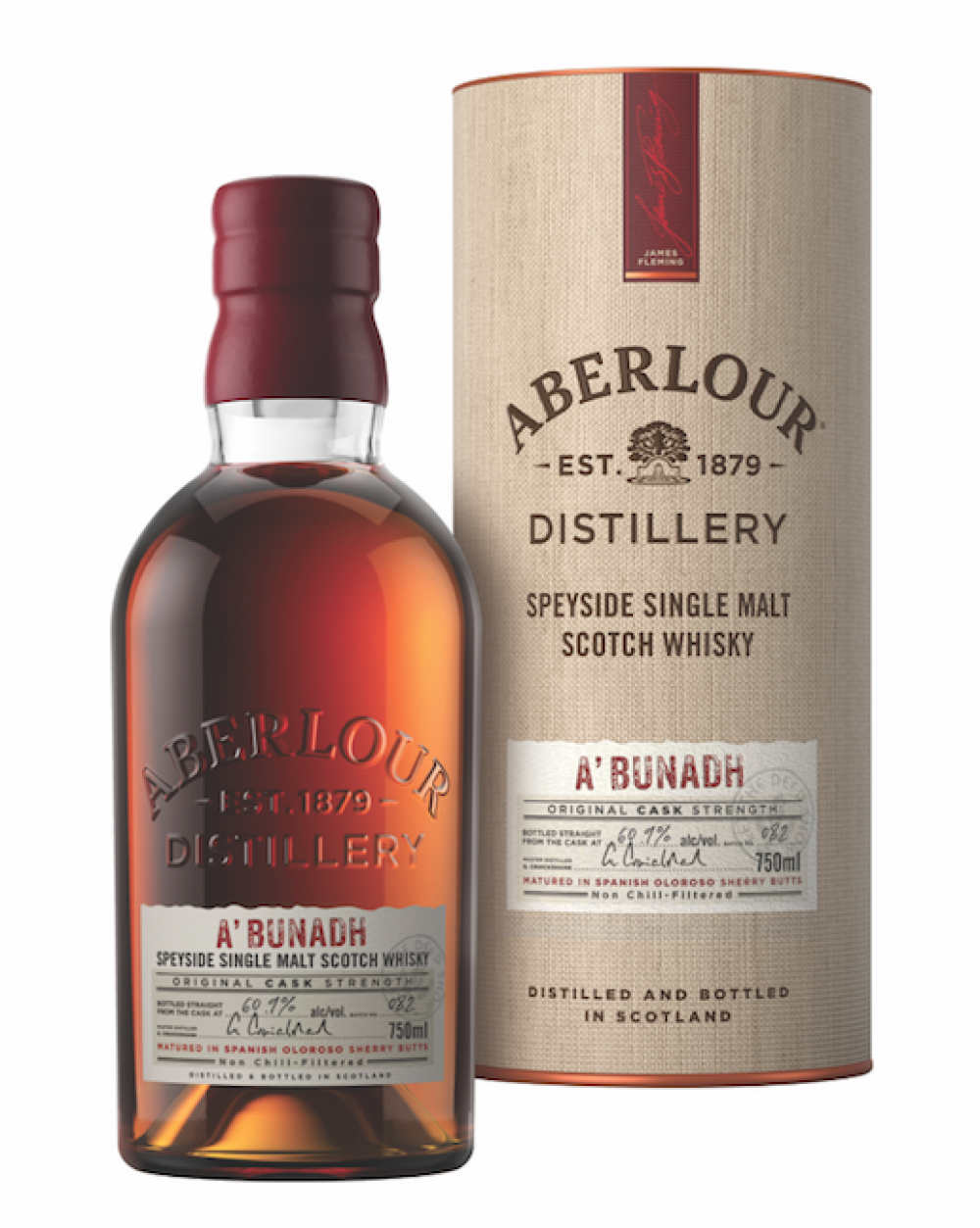 CFM: Where is your favorite place to enjoy Aberlour around the city? Which restaurants/bars do you recommend readers check out for a great Aberlour tasting experience?  
CO: There are some superb bars around the city to enjoy Aberlour in. I was recently just in The Dearborn where they have some incredibly good food such as the fish and chips – a British staple – and they have a couple of bottles of Aberlour there too, so it's always a great place to go. Outside of the Loop/Downtown area, I love Sportsman's Club on Western and Augusta and have always been a big fan of Twisted Spoke on Ogden.
CFM: Where can readers purchase their own Aberlour bottles around the city? 
CO: So you can actually find the closest store to you by using our Where To Buy option at www.aberlourallaccess.com – just plug in your zip code and away you go.
CFM: What's next for Aberlour? Can we expect to see a new scotch whisky expression on the market soon? Any fun, upcoming events you can tell us about? 
CO: We just launched three Single Cask Exclusive expressions across the US. An 18-, 19- and 21-year-old! They're really special and tasty, so if you have a local store where you know the buyer, it's worth seeing if there's any out there. 
Other than that, we're really excited to be running our Aberlour All Access program, where we have a live Brand Ambassador chat (log in and say hello if you have a minute) and we are also sending out free leather holders for the Aberlour bottles that you can personalize too.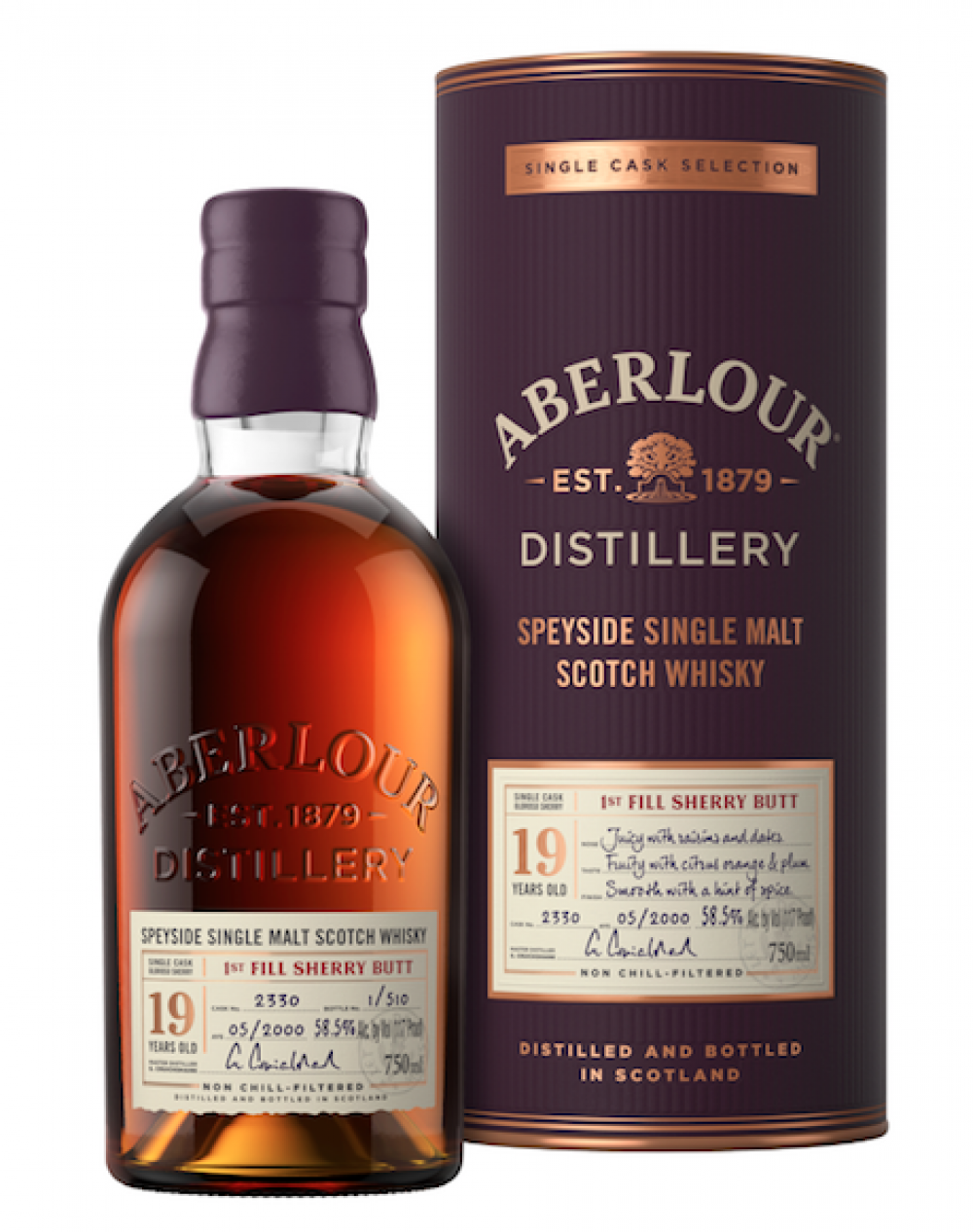 Thirsty yet? National Whisky Sour Day is Wednesday, August 25th! Here's O'Donnell's recipe for the perfect Whisky Sour featuring none other than Aberlour's 12-year-old Single Malt Scotch Whisky: 
ABERLOUR SOUR RECIPE
Ingredients:
2oz Aberlour 12YO Single Malt Scotch Whisky
1oz Lemon Juice
0.75oz simple syrup 
1 egg white from 1 egg (Optional) 

Preparation:
1) If using egg white - to get a beautiful froth, dry shake all ingredients (no ice) for approx. 10 seconds. 
2) Add ice in and shake vigorously for another 30 seconds until cold. 
3) Strain into a coup glass or over ice in a rocks glass.  
Cheers, CFM readers!