---
Many words can be used to describe the multi-dimensional Billy Dec: Chicago native. Entrepreneur. TV Star. Restaurant chef and owner of Sunda New Asian. However, this Filipino American Heritage Month, we highlight the work he has done for the Filipino American diaspora here in Chicago and beyond. A diaspora in which, he is proudly a part of. Through the exploration of his culture, cuisine and familial hospitality, Dec celebrates his heritage this month and every day, giving back to the community and championing the impact that the Southeast Asian country has had on him, America and the world as a whole.
This interview has been edited for clarity.
CFM: Please tell our readers about your Filipino upbringing and how it influences many of the dishes on Sunda New Asian's menu.  
BD: Growing up in hospitality and entertainment as a Filipino-American in Chicago and visiting family throughout my life in the Philippines has been an incredible gift. There are so many similarities when it comes to strong senses of hospitality, relationship building, loyalty and care. In addition to, of course, all the differences of being on opposite sides of the world, with a completely different set of circumstances, and more. My family always had open arms to so much cultural diversity, loved to explore, play and elevate all to the highest levels. This is much of which impacts my love for New Asian (elevated Southeast Asian) cuisine that we celebrate at Sunda! 
CFM: What does Filipino American Heritage Month mean to you?  
BD: Filipino American Heritage Month is incredibly special to me and my (personal and Sunda) family. It's a time to celebrate the rich culture, history, and contributions of Filipino Americans to our great nation, which for some reason is never really talked about. My greatest memory after being appointed by the President in 2014 to serve on the President's Advisory Commission on Asian Americans (and the White House Bullying Task Force), was being part of a movement to finally make good on a U.S. promise made to Filipinos to join and fight alongside Americans in WWII, receiving recognition, citizenship and more. Unfortunately, the U.S. went back on their word about the return of those who survived, until 2017, when we were finally able to give those last survivor veterans their Gold Medals they deserved all along. It's sad that not many Americans know this story, thank you for allowing us to share.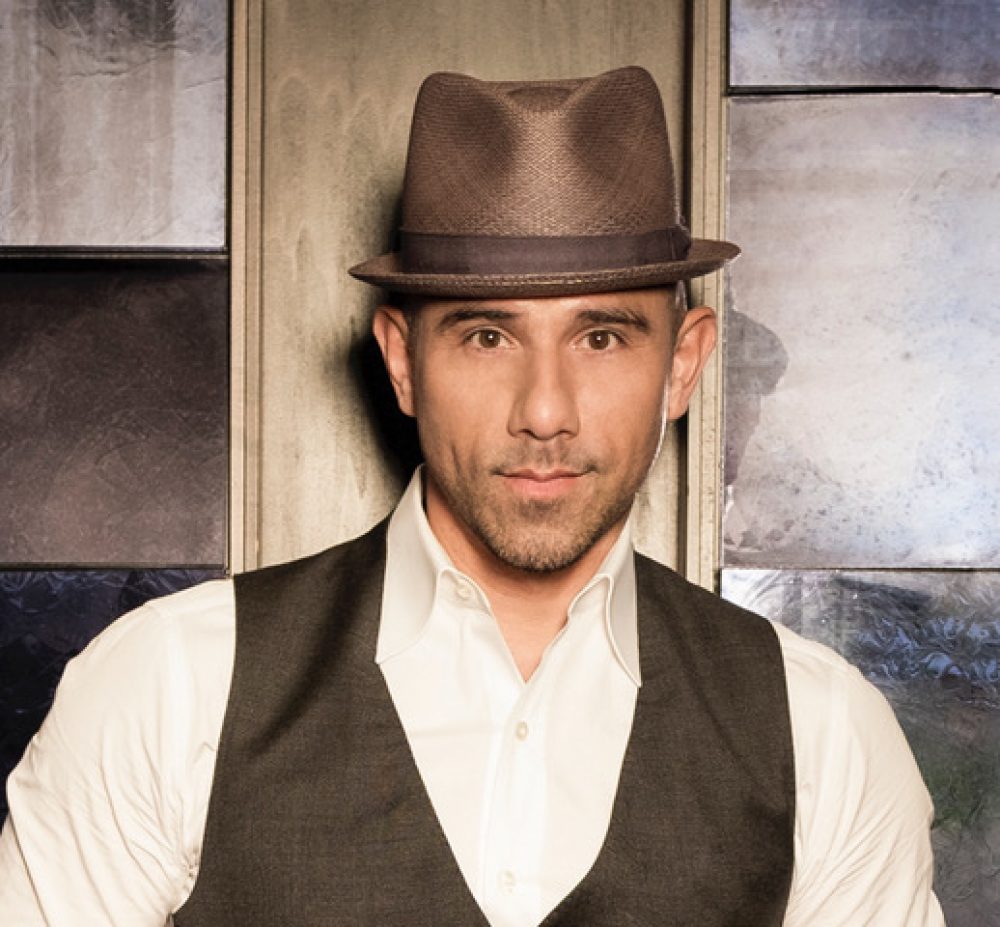 CFM: What are some of the specials and programming you have planned at Sunda around Filipino American Heritage Month?  
BD: Our documentary FOOD ROOTS, where a very unfortunate loss sends me back to the Islands of the Philippines to learn the recipes of my ancestors (and so much is uncovered about family, trauma, treasures, etc.), has been accepted at the Chicago International Film Festival with two showings on Oct 19th and 21st (see www.foodrootsfilm.com for tickets and info). Being right in the middle of this special celebratory month, all October we will be featuring special dishes inspired by a few in the documentary like Sisig (braised pork belly, honeycomb tripe, onions, shishito pepper, chili lime vinaigrette, egg, roti prata), a Kamayan Feast (crispy pata, chicken inasal, adobo pork belly, garlic shrimp skewers, shanghai lumpia egg rolls, green beans, jasmine rice & dipping sauces and a special cocktail, "Kakaw" Old Fashioned (Four Roses Bourbon, agave, chocolate & orange bitter). 
CFM: What do you hope diners take away from the special experiences you are doing at Sunda during Filipino American Heritage Month?  
BD: There are so many flavors, influences, discoveries and treasures to be enjoyed amongst the 7641 islands of the Philippines! I hope our elevated family recipes create even more intrigue, excitement and exploration of not only this ever-evolving culinary genre but eventually this destination gem on the other side of the world itself. It's one of the most beautiful places in the world!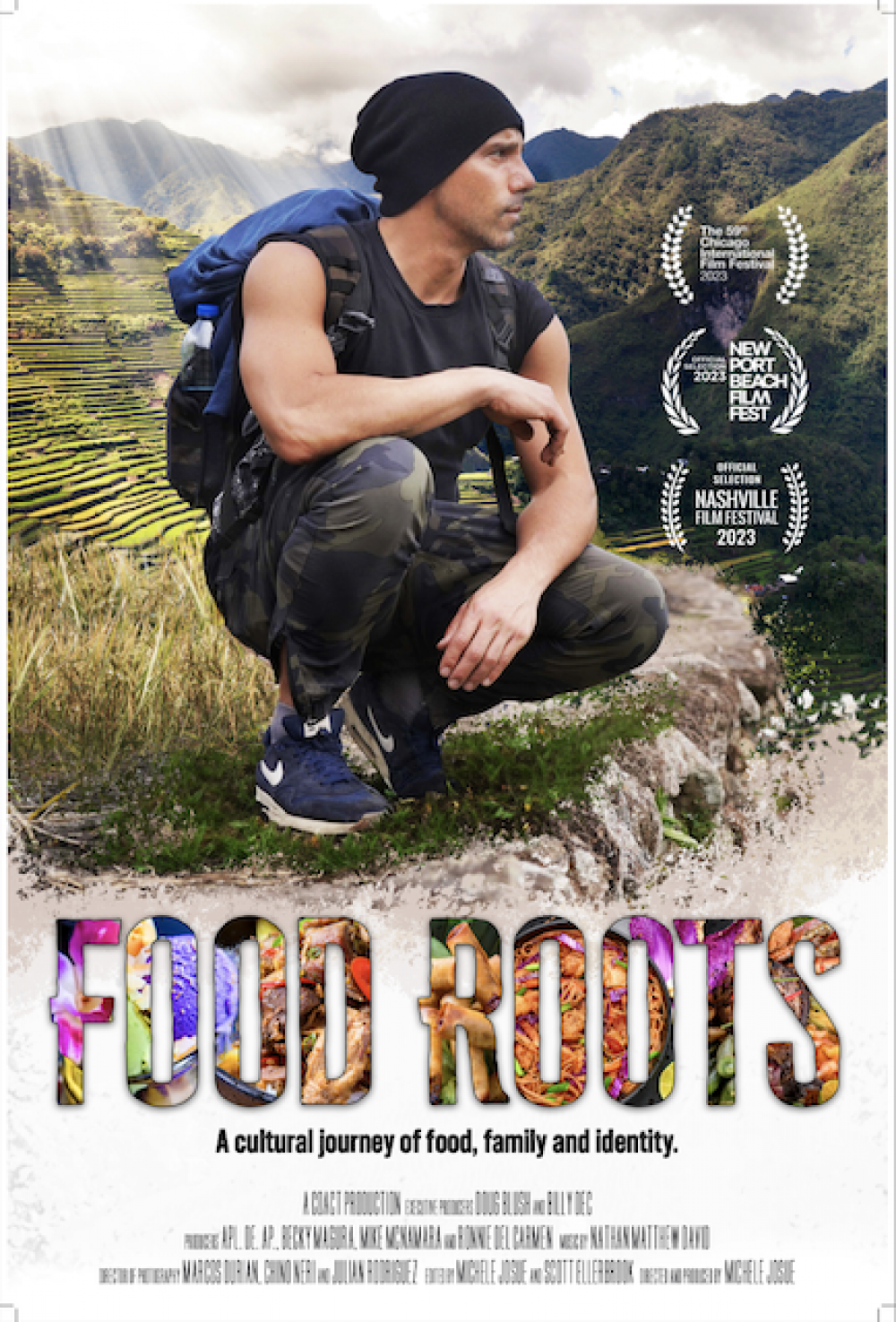 CFM: What are some of your favorite dishes on the menu?  
BD: That's a tough question, I am constantly ordering from the sushi bar as I've always been obsessed. My favorites are The Great White, Spicy Tuna Crispy Rice and Baked Crab Handrolls. However, the dish that brings me back is the Crispy Pata, our humble Sunday comfort food that I ate surrounded by family growing up which was super special. 
CFM: For anyone that hasn't been to dine at Sunda, what do you recommend they order?   
BD: I suggest you take your time and open up a full-blown conversation with your server or bartender who will be super excited to take you on a tour of Southeast Asia based on your wants, needs and desires!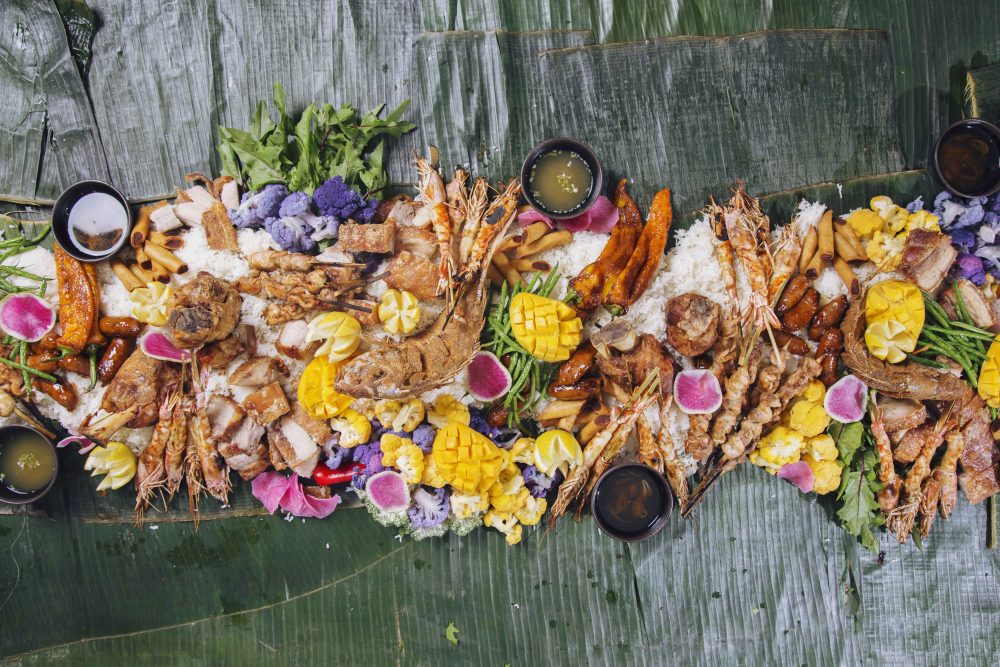 CFM: What is a dish that you'd like to see on the Sunda menu that you haven't implemented yet?  
BD: I've been getting super excited about Indonesian dishes we have been experimenting with after a recent culinary visit. That and Indian food is incredibly interesting and a fave. I feel like there are more elements from both that will find it's way more and more on the menu.
CFM: Any other exciting things we can expect from you and/or Sunda in the near future?  
BD: We just opened our latest location in Tampa, FL and it's amazing! Each Sunda going forward will have it's own unique vibe, design, feel. Our fabulous (and Chicago-based) designer, Karen Herold of Studio K, describes Sunda Tampa as Vintage Polynesian. We can't wait to unveil the new Sunda Fulton Market opening very soon and announce our next cities we are expanding into right after!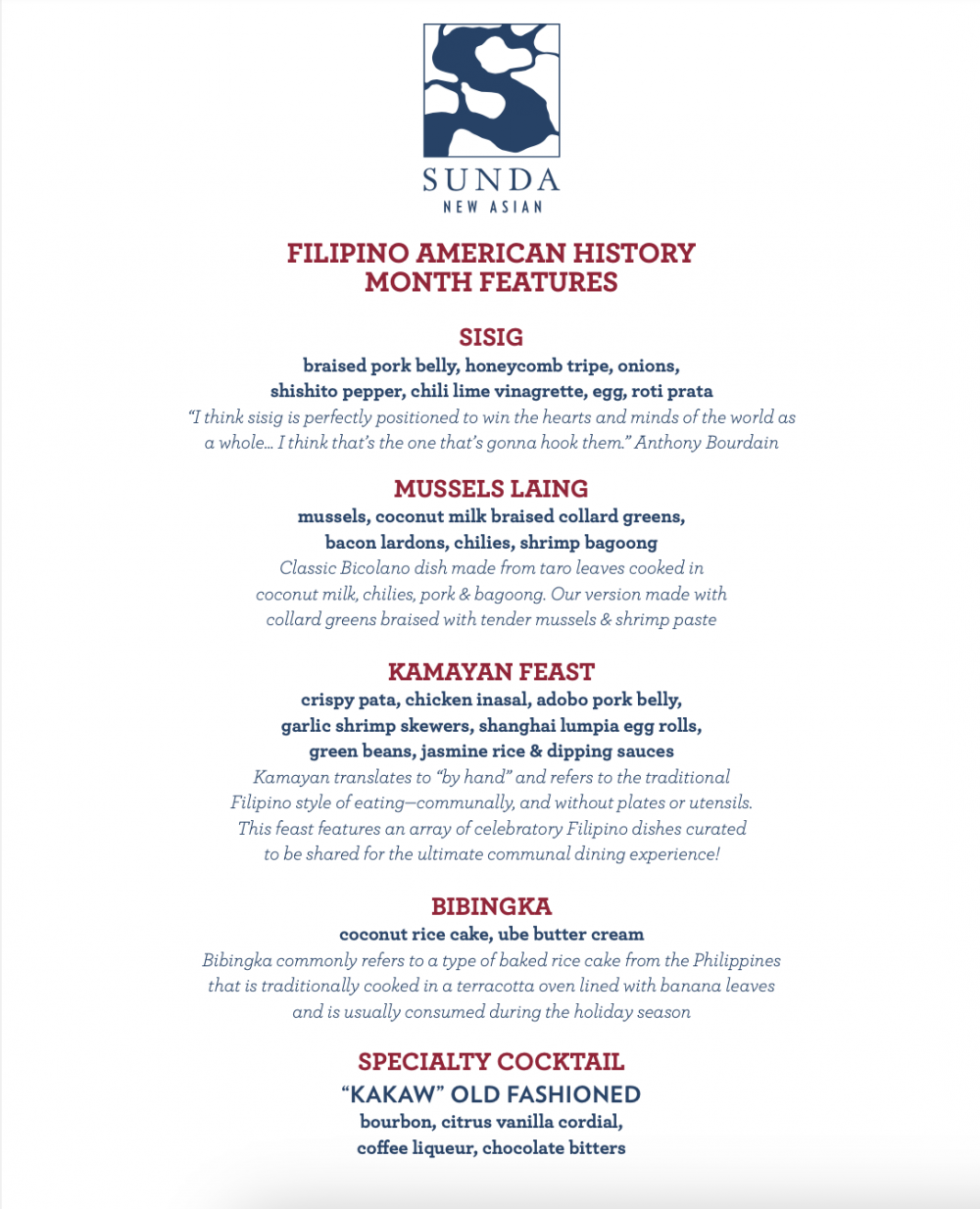 CFM: Besides Sunda, where are your favorite places to eat and drink in Chicago?   
BD: I'm a huge fan of La Scarola. Beyond just being incredibly delicious with the most amazing staff ever, I remember living down the street, being unable to afford food during law school, and the owners leaned in and helped me out. I'll never forget! 
CFM: When you aren't on TV or running your businesses, what do you like to do with your time?  
BD: I love building and helping community. Our creative agency, COACT, is made up of 500+ top creative thinkers in 18 countries coming together to collaborate for brands and initiatives we love. One initiative, #SundaService, we created to feed the community with our Sunda sister in times of need - from 500 folks a night in the hospitality industry during COVID, to most recently 300 homeless in the park, to underserved 150 kids to follow. Being a pillar of support, with comfort food we grew up on to help our community, means everything to me and the teams I'm blessed to be a part of.