---
Kitchen United Mix, a ghost kitchen and shared kitchen space, has a River North location located at 831 N. Sedgwick and is opening a new location at 222 N Wells St in the now shuttered Wells St. Market. 
The Kitchen United Mix concept allows customers to order items from any of the restaurant brands it houses in a single order and have one fixed delivery cost. So, if you want Chinese food, but your partner wants pizza, you can get it all on the same ticket. 
Brands such as Chick-fil-A, The Budlong, Panera Bread and Smokey Bones, among others, currently partner with Kitchen United at its North Sedgwick location, and up to 10 restaurants will be announced in the coming weeks to take over the the Loop location, which will be the fifth kitchen nationwide to open. 
We caught up with Kitchen United's Chief Business Officer, Atul Sood, and picked his brain about the concept and how COVID-19 has brought on trends that will last long after the pandemic is over.  
CFM: Tell us about the Kitchen United Mix concept and how it came to be. 
AS: Kitchen United MIX is a to-go food hall – home to 10+ independently operated restaurants serving food for pickup and delivery. When you use the MIX ordering platform, you can add food from multiple restaurants to the same pickup or delivery order making it easier for individuals and groups to get exactly what they're craving without having to compromise. Sushi for you, tacos for them? No problem. We are proud to be the first to bring this unique multi-order concept to life within our communities
Our first location opened in Pasadena, CA in 2018 and since then we've brought Kitchen United to communities in Scottsdale, AZ, Austin, TX, San Jose, CA and in the River North neighborhood of Chicago. We're excited to be opening our second Chicago location in The Loop in March!
CFM: For those that may not know, can you please explain what a ghost kitchen is? 
AS: Ghost kitchens are commercial kitchen spaces made for multiple restaurants to serve to-go food. They became popular as a way for restaurants to expand their delivery reach alongside the rise of third party marketplaces like DoorDash and Postmates without the capital required to build a new storefront.
While many aren't visible to the public (hence the term "ghost"), our kitchen centers are built to be a part of the community with a customer-friendly pickup center, in-person ordering, and even seating at most locations for those who want to stay and eat.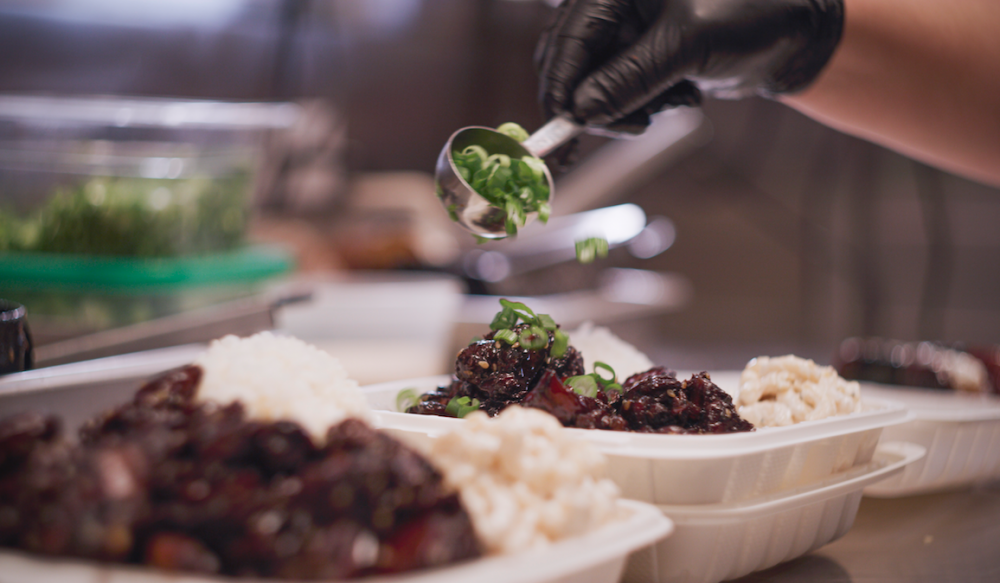 CFM: We've seen a rise in ghost kitchens, even before the pandemic. How does Kitchen United Mix differ/compete? 
AS: Traditional ghost kitchens focus primarily on driving delivery orders from third party marketplaces like Grubhub and Doordash. They are often located in large urban warehouses on the outskirts of town. More recently, we've seen some restaurants run "host kitchens" by adding new delivery-only concepts prepared out of their brick-and-mortar locations. A sandwich restaurant can also now be a taco restaurant.
Kitchen United MIX locations are usually just off "main and main" so that we can be closest to where people live and work. We partner with existing restaurants and enable them to expand in a capital light way, while reducing their operating costs.  For consumers, our proprietary technology provides a virtual food hall experience letting you order from multiple restaurants on a single bill for pickup, order-ahead, or delivery. This is a feature that keeps our customers coming back!
CFM: What are the advantages and disadvantages of having a concept like this? 
AS: Our customers love the variety and convenience we're able to offer. Multiple restaurants in one location means they can add Kitchen United MIX to their daily routine without having to eat the same thing all the time. Multiple restaurants in one order means they no longer need to have the dreaded "what's for dinner" debate!
Our restaurant members–from beloved locals to national favorites–love being introduced to new, loyal customers in a location that makes it easier and more cost effective to grow their business. At Kitchen United MIX they can do what they love without having to do all the heavy lifting by themselves.
While we do our best to make sure all of our locations are welcoming to customers, delivery drivers, and restaurant staff, they'll never replace the dine-in restaurant experience (and they don't intend to)! Come to Kitchen United MIX for a great to-go dining experience and continue to support local restaurants for your night out.
CFM: How has the concept been successful throughout the pandemic and how will it continue to do so in the future? 
AS: As consumers have stayed home, restaurants have really stepped up to provide an even better to-go menu and at-home dining experience. It's been our privilege to offer the space and the support to help restaurants stay open and thrive during such a challenging time. Our success has been due to happy customers and the success of our restaurant members which is exactly how we want to grow our business.
CFM: The pandemic has obviously caused takeout and delivery orders to skyrocket, do you think this is a trend that will continue post-COVID? 
AS: Absolutely. It's no longer just Gen Z and Millennials ordering delivery but consumers of all ages who have now made pickup and delivery a part of their daily lives. Post-COVID, opportunities for pickup and delivery will continue to increase with workers returning to the office and needing more convenience and variety for their lunch.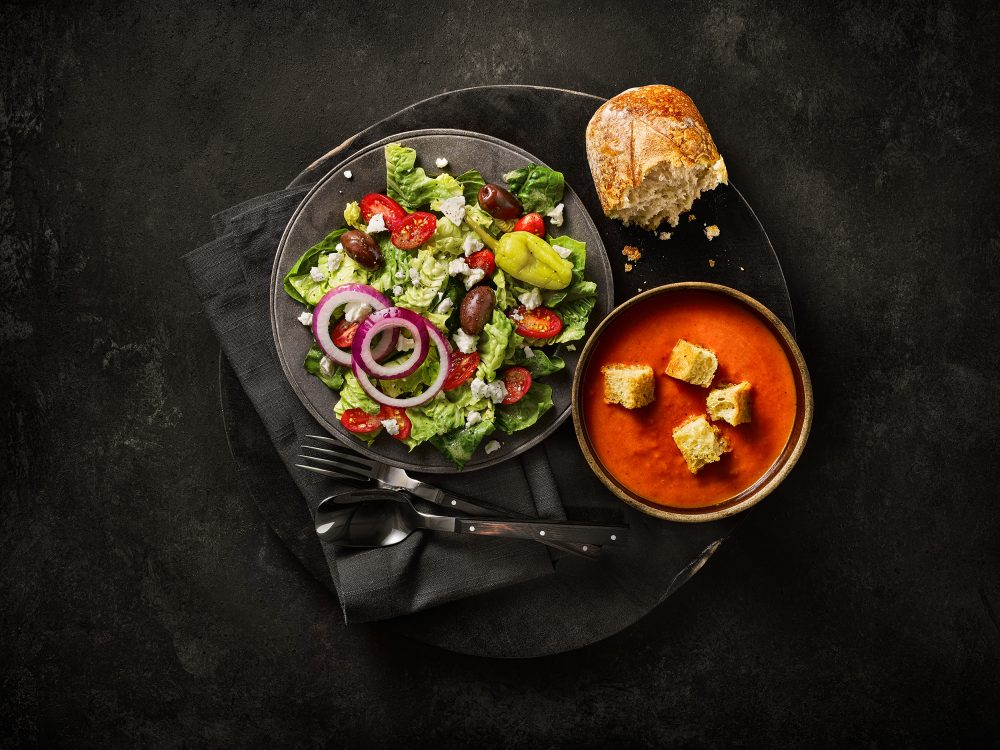 CFM: How long has the River North location been in operation? What made you decide to expand to a 2nd location in Chicago? 

AS: We opened in River North in April 2019 and we've really loved being in Downtown Chicago. We couldn't turn down the opportunity to open a second location with more great restaurants in a new neighborhood.
CFM: When does the Wells St. Location officially open? 
AS: We're opening in the later part of March. More details to come including a socially distanced Grand Opening event!
CFM: How are the two locations different? 
AS: Our new location on Wacker Blvd. and Wells St. will have indoor and outdoor seating for anyone who wants to stay and eat. Plus, with kitchens located throughout the space, you'll be able to see the restaurants in action while you pick up your food.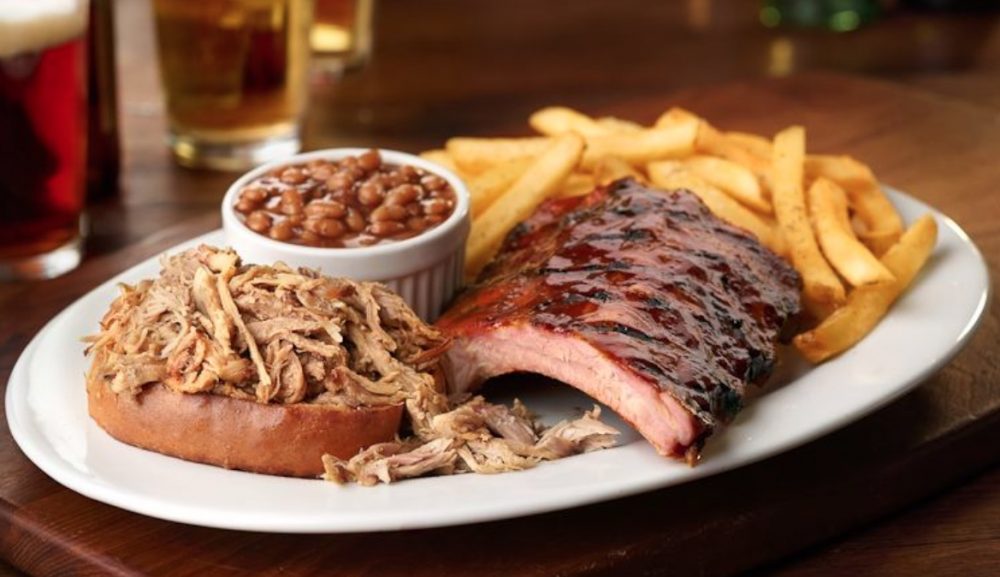 CFM: What kind of cuisines can our readers find at the Kitchen United Mix locations? How can foodies find out more and order food? 
AS: Between the two locations you'll be able to get everything from salads and cauliflower pizza to Hawaiian Plate Lunch and Chicken Tikka. We have plant-based, gluten-free, and keto options in addition to the BBQ, burgers or burrito you've been craving. Go to kitchenunited.com to choose your location, view the menus, and order. 
CFM: Do you plan to expand even more in Chicago or are your sights set on continuing to expand in other cities?

AS: With another 14 sites opening in 2021 we're growing quickly in a lot of amazing cities across the country including Chicago!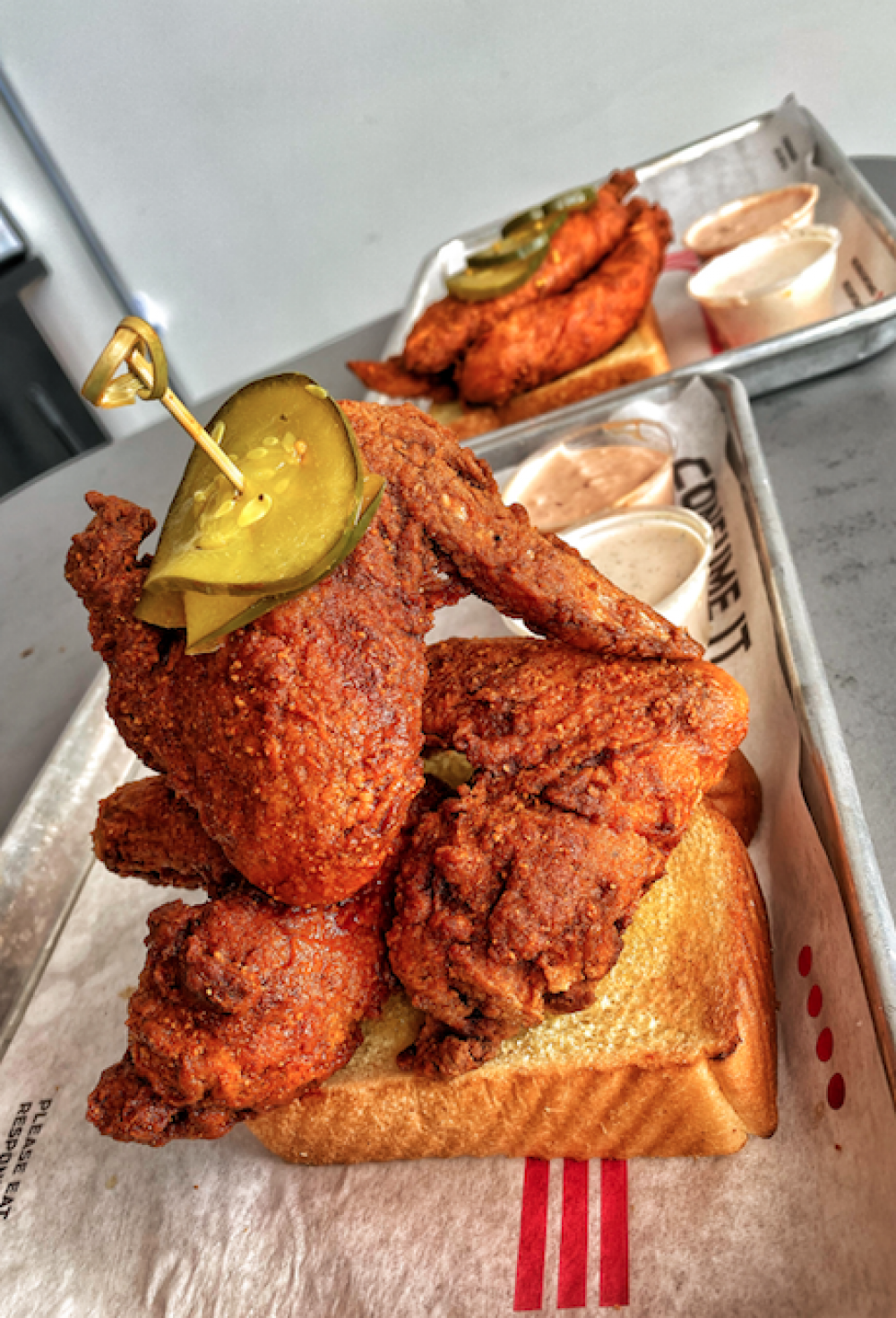 Kitchen United Mix has a variety of cuisines to choose from so everyone can get what they want. Below are the restaurants currently in operation at the River North location and a few of their specialties!
$5 Salad Company: At The $5 Salad Company, they're focused on creating a few basic salad options (as well as some premium ones) that are nutritious and economical.
Buffalo Cauliflower

Thanksgiving Upgrade

Thai Sesame Peanut
Califlower Pizza: Califlower Pizza believes that pizza should be more than junk food. At Califlower Pizza, they've turned pizza into something you can feel good about eating and feeding to your family. Their signature cauliflower-based crust is 100% gluten-free, soy-free, and nut-free, as well as 1/2 the calories and 1/3 the carbs of regular pizza. 
Signature Buffalo Cauliflower Wings

Save a Pig Eat Turkey Pepperoni

The Elon Musk (Build It Yourself)
Ginger Bowls: Ginger Bowls serves healthy, Asian bowls with favorites that include orange chicken, sweet and sour tofu, and a build-your-own-bowl option.
Orange Chicken Bowl

Build Your Own Dish

Impossible Beef and Broccoli
Hamburger Stan: Hamburger Stan serves hand-cut fries and griddle-cooked, custom-blended burgers such as the "Hamburger Stan" (double-stacked three-ounce patties), the "Little Stan" (one patty), and the "Impossible Stanley" (meat-free Impossible Burger). Each comes with American cheese, white onions, pickles, and "Stan" sauce on a bun.
Hawaiian Bros: Hawaiian Bros is proud to bring the Hawaiian Plate Lunch to the mainland. Their unique food with sweet & savory flavors is served in good portions at a fair price for all to enjoy. 
Huli Huli Chicken

Kilahua Chicken 

Honolulu Chicken 
Moonbowls: Moonbowls serves healthy, Korean-inspired bowls.
Avocado Bulgogi

Korean BBQ Cauliflower Wings

Build Your Own Bowl
Panera Bread: Panera Bread believes that food that is good and that you feel good about, served in a warm and welcoming environment by people who care, can bring out the best in all of us. To us, that is food as it should be and that is why we exist.
Mac & Cheese

Broccoli Cheddar Soup

BBQ Chicken Salad
Smokey Bones: Meat is what they do at Smokey Bones. From BBQ platters to fire-grilled favorites, their meat is cooked to perfection and full of flavor.
Jumbo Smoked Wings

Slow Smoked Pulled Pork

House Smoked Baby Back Ribs 
The Budlong Hot Chicken: The Budlong Hot Chicken is a Nashville hot chicken joint that serves spicy, crispy, fried chicken using locally-sourced, antibiotic & hormone-free chicken.
Budlong Tenders

The Budlong Fries

Hot Chicken Sandwich
The Wing Experience: The Wing Experience offers 50 wing flavors and crinkle cut fries. The specialized menu allows the brand to focus on making the best wings in America with the most flavor options anywhere.
Bone In Smoked Wings

Bone In Traditional Wings

Boneless Wings