---
Walk into a Naf Naf Grill and you are greeted by smiling faces ready to serve up your lunch or grab-and-go dinner.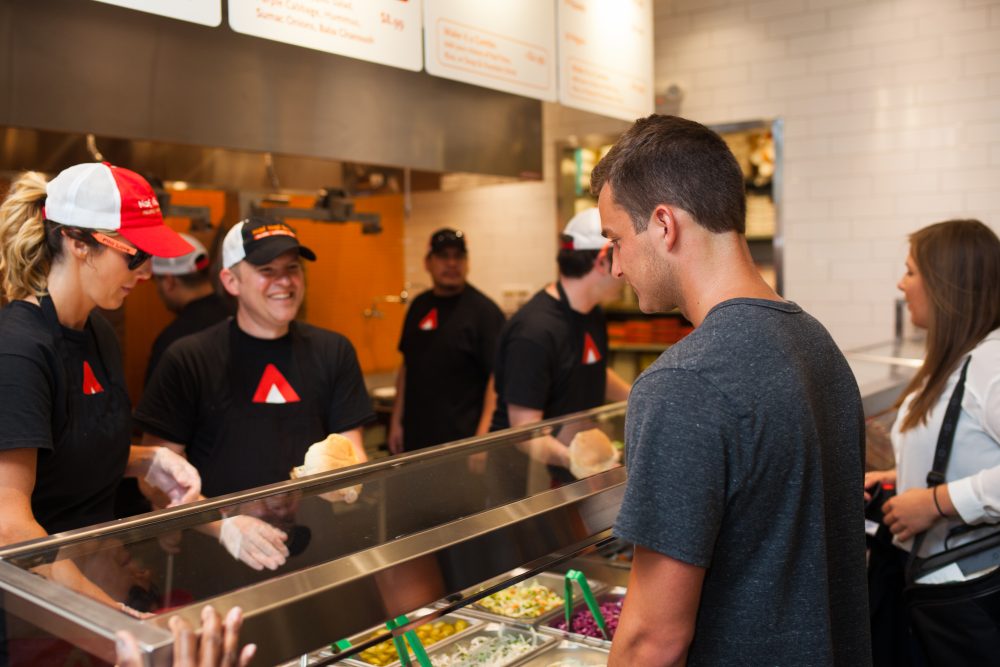 First, you are riddled with your choice of falafel or chicken or steak shawarma in either a pita pocket or in a bowl full of lettuce, rice, hummus or couscous. However, if you can't choose just one type of shawarma, you can easily put both chicken and steak or whatever combination in your pita or bowl.
Next is the challenge of salads and garnishes. The chopped salad pairs with the sweet pickles they have. However to truly make your dish colorful, Naf Naf offers purple cabbage salad that can be livened up with sumac onions. But if you know what's best for you, just throw all four options on for the complete rainbow of vegetables.
And then there's the most difficult decision in the final topping: the sauce. They have traditional Middle Eastern tahini sauce that can be kicked up a notch with either the savory garlic sauce or the spiciness of the s'khug sauce. But the true flavor is in the last two sauces. The Amba, a yellow sauce made with pickled mango and the harissa, a blend of red chili peppers and traditional Middle Eastern Seasonings. No matter what the choice, it all blends nicely with the salads and meats.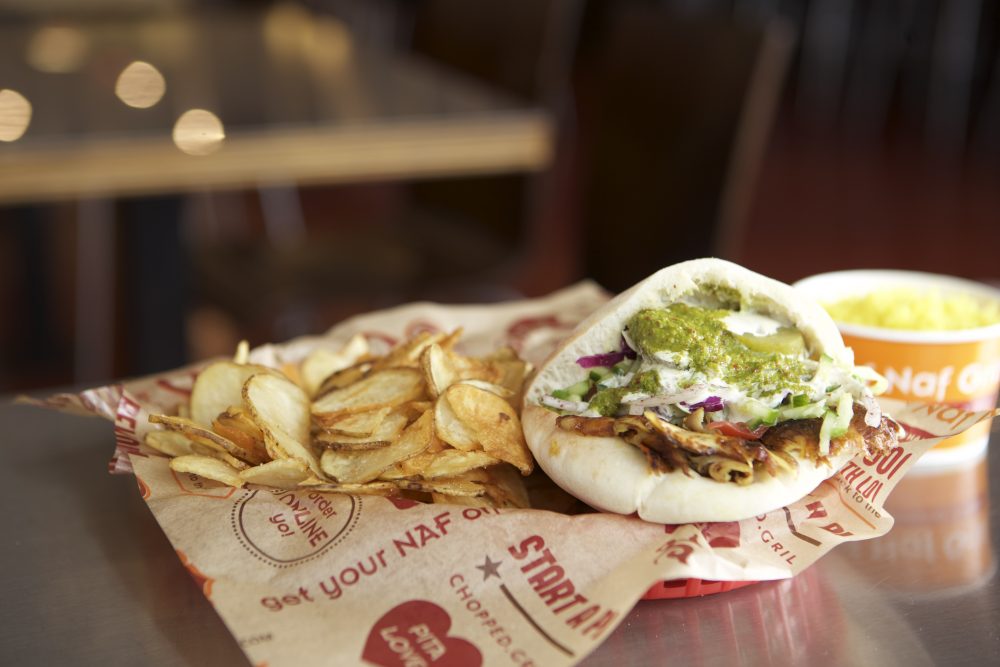 Don't forget to try their hand cut potato fries, freshly salted on the way to your tray or doggy bag. And for dessert, be sure to grab some delicious baklava!
Naf Naf Grill serves multiple locations around the city including one at Michigan Ave, Wabash Ave, Washington St. and Presidential Towers.