---
Jameson Whiskey's largest seller in the world, The Boiler Room has an impressive lineup of whiskey cocktails named after employees' favorite movies and TV shows. The drink roster does include a few beverages with other liquor's but The Boiler Room loves to feature their partner in Jameson with most of the drinks. Shots of Jameson are up for only $3, can be served with Boiler Room soft serve as a float, or mixed in with any of the cocktails.  
One of the newer drink menu items is named after the Netflix Original hit show, Stranger Things. This boozy cocktail is made with Jim Beam 100 Proof Bonded Bourbon infused with basil, Falernum and Cynar 70 Proof. The Runaway Train taken from the 1985 American thriller has Sacred Bond 100 Proof brandy, Merlet Trois Citrus, Cocchi Americano, lemon juice, simple syrup, grapefruit bitters and egg white topped with angostura bitters. Another star of the non-whiskey menu is the Shady Figure with Captain Morgan White Rum infused with figs, simple syrup, lime juice, topped with soda and angostura bitters and garnished with an orange zest.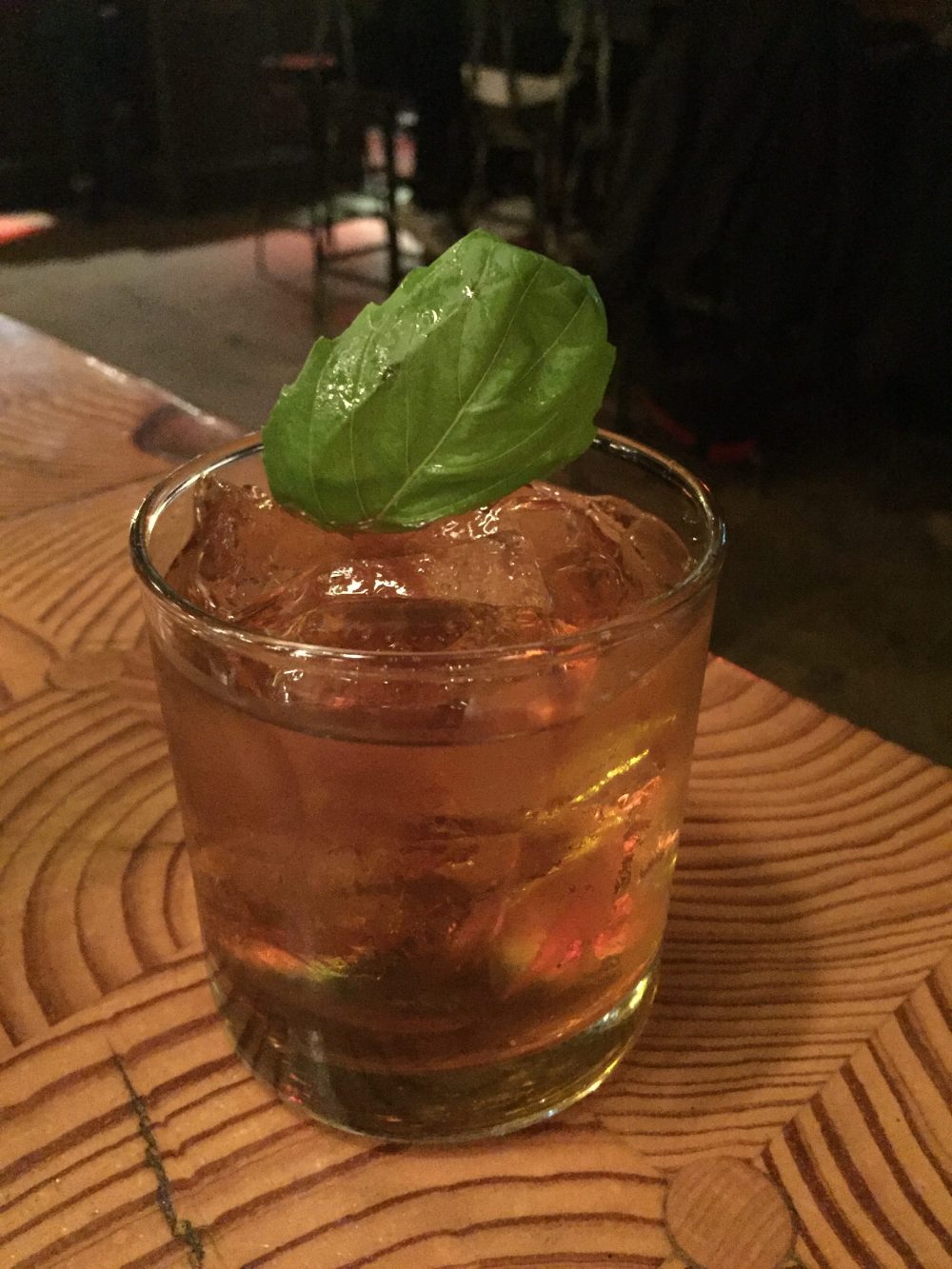 On draft are a variety of Half Acre brews as well as beers from other Chicago breweries. In bottles or cans are over forty different beers from breweries around the country.
There is a seemingly endless appetizer and salad menu with choices ranging from fried cheese balls to bruschetta to mac and cheese to the Duffy Monster salad; complete with baby spinach, radicchio, red onions, fresh fennel, crushed hazelnuts, thai chicken, bean sprouts, Serrano peppers, peanuts, and cilantro tossed with orange thyme vinaigrette and sweet chili sauce.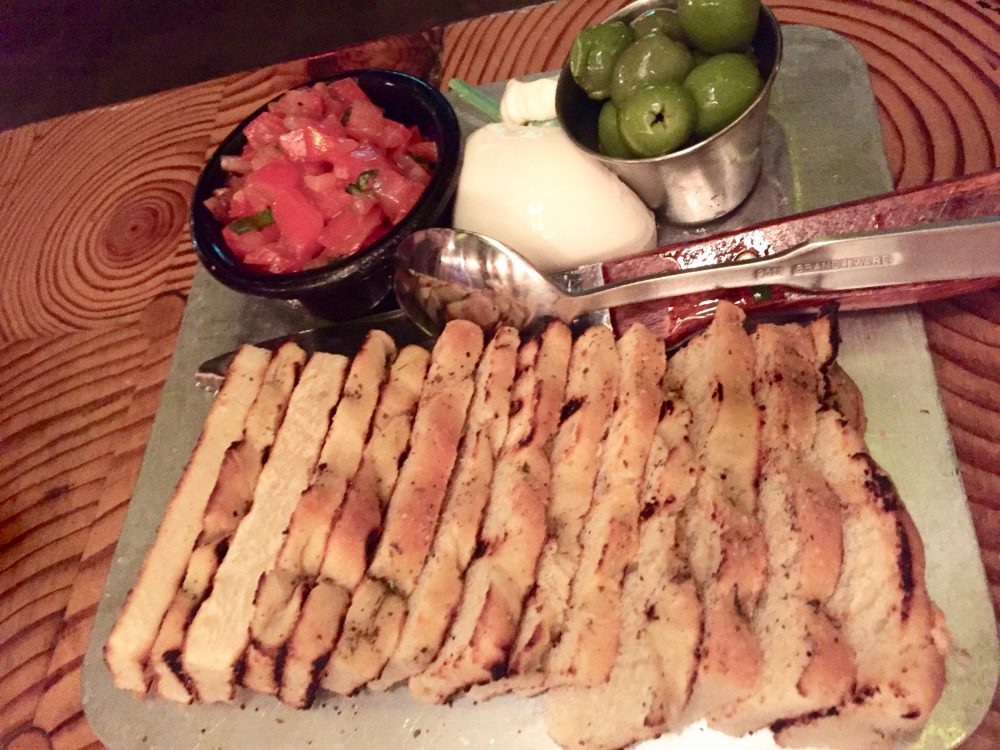 The real deal at The Boiler Room is their awesome pizza. They can take any pizzas, no matter what the base, and throw them on one pie! No need to get two separate pizzas when you can get two on one! One of the best combos are the Elle, Stop and the Mr. Nice Guy. The Elle, Stop, inspired by one of the waitresses is the perfect blend of sweet and savory with alfredo sauce, mozzarella, provolone, gorgonzola, slices of pear, prosciutto and mixed herbs topped with a honey drizzle. The flavors of Mr. Nice Guy compliment Elle, Stop exquisitely with its coconut jerk curry sauce, mozzarella, provolone, blackened chicken, sweet bell peppers, red onion, and pineapple, all topped with scallions.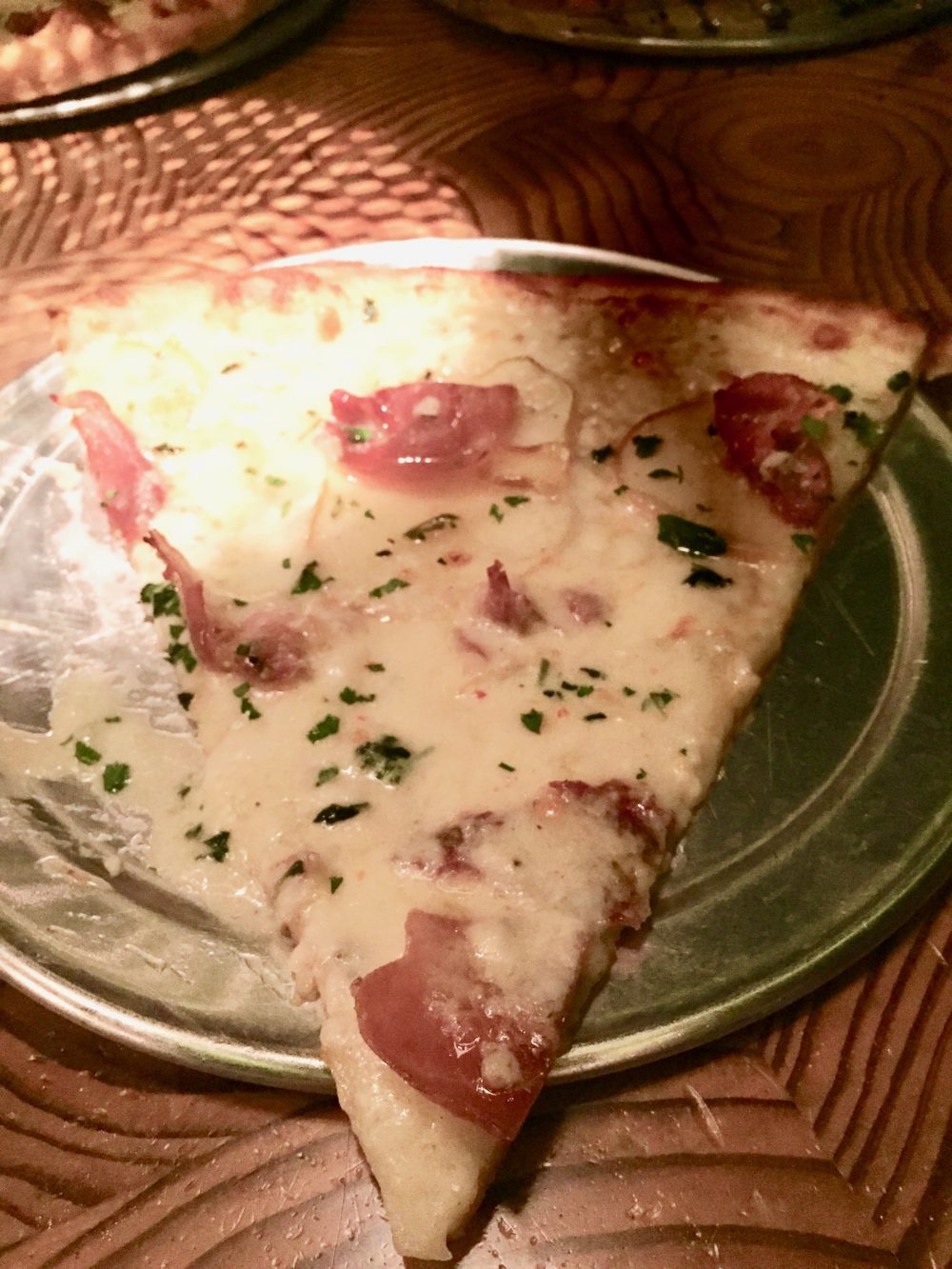 They have a mouthwatering roster of options including the buffalo chicken and thai Serrano with sweet chili oil, thai cream cheese sauce, mozzarella, provolone, Serrano peppers and pulled amish natural chicken topped with cilantro and carrots which makes for a good combination pizza as well! The Boiler Room makes a mac and cheese pizza with alfredo sauce and bacon and the Waltzing Matilda topped with honey mustard, cheddar, sautéed mushrooms, grilled amish chicken, bacon and mixed herbs. No matter what you crave on your pizza, The Boiler Room can make it happen!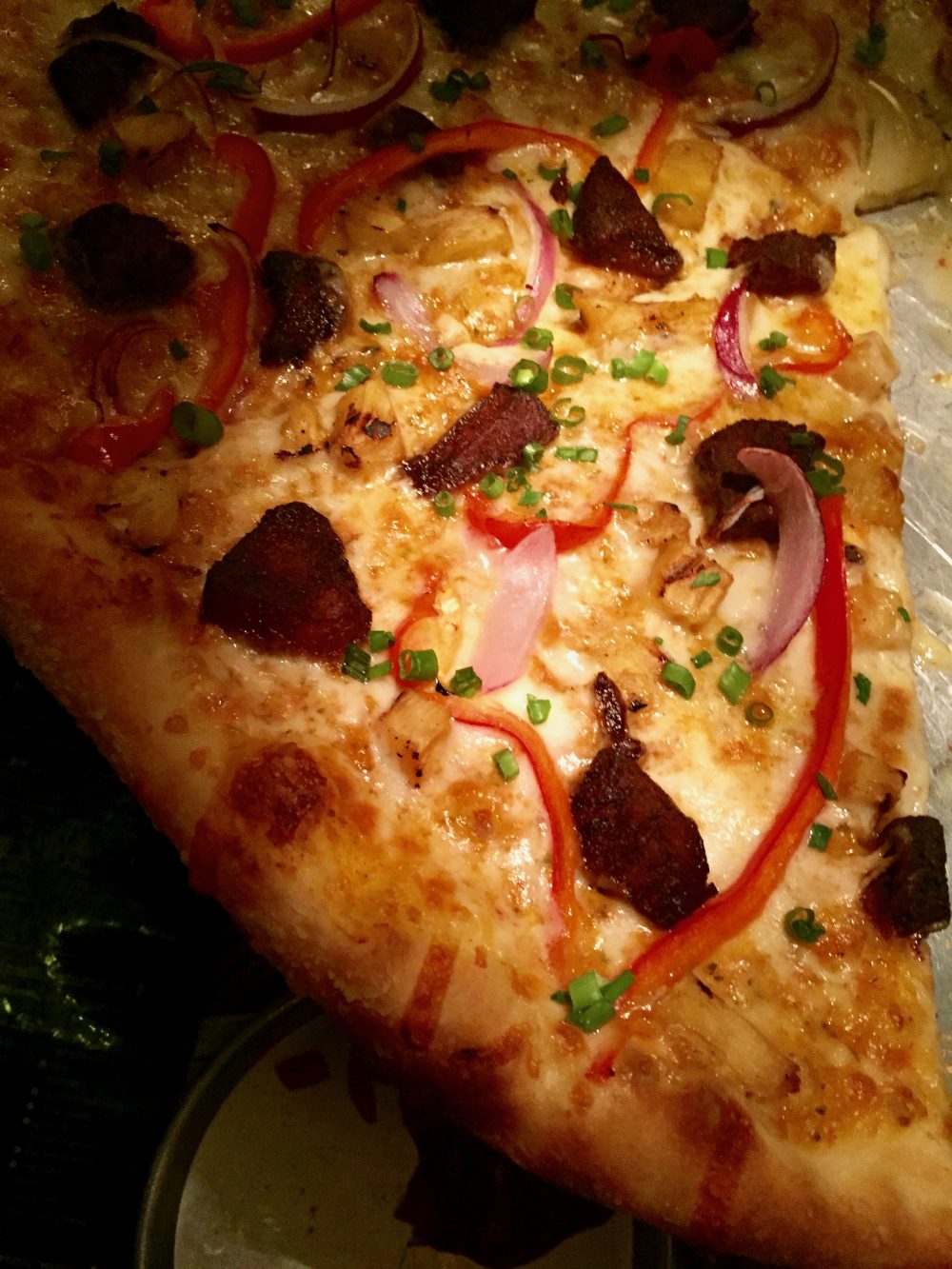 Their daily special, the PB & J Special, includes a slice of pizza, PBR tallboy and a shot of Jameson for only $8.50. The deal is available all day, every day. Individual slices available are pepperoni, cheese, sausage, veggie, and the purist, topped with homemade sauce, fresh mozzarella, basil and balsamic reduction.  
The Boiler Room also caters to the vegans of the world every Tuesday night offering vegan pizza slices complete with vegan cheese and meat substitutes.
With a more subdued dessert menu, guests can finish the night with some Jameson soft serve or vanilla mango soft serve with Citadelle gin, maraschino and mango.
They are open late and the later the pizza the consumption, the better it always is!