---
Have you heard of Bob's Pizza? No? Hard to say that rings a bell in a city boasting an infinite number of pizza options donned with a person's moniker or otherwise. But I am here to tell you about why Bob's is different. Why Bob's needs to be at the top of your list the next time you want a pie. Why Bob's is the best Chicago independent pizza chain you've never heard of and you're going to thank me for telling you about it.  
Start off your experience with a refreshing and light Shaved Brussels Sprouts and Arugula Salad before carbo-loading on some of the best pizza the city has to offer. Topped with toasted croutons, sliced tomatoes, a mound of Parmesan, dressed with house made Caesar, this salad won't leave you too full to continue enjoying what I'm actually here to tell you about.  
The pizza, obviously, is what makes Bob's so unique. More specifically, the one-of-a-kind crust is definitely something to write home about. After quietly opening three locations in 2019, Executive Chef/Partner Matt Wilde, created "Pilsen-style pizza" using Old Style beer in his pizza dough recipe instead of water. 
 
The Old Style beer is mixed with 00 flour, active yeast, and a secret spice blend. The dough is then hand-stretched and finished with applicable toppings, sauce, and a proprietary cheese blend (mozzarella, Parmesan, and Swiss) on most pies before being quick-fired in pizza ovens. 
Create your own pizza utilizing their 20+ toppings or better yet, order one of Bob's seven, incredible Specialty creations. These pies are 16", made to serve 2-3 and are all finished with fresh herbs, cracked black pepper and sea salt after emerging from the oven. Here are our initial favorites but we can't wait to get back and try the rest:  
Spinach Pesto & Stracciatella - as someone who detests sun-dried tomatoes, I was surprised to not even notice the topping and in fact, I couldn't get enough of this pizza. The spinach pesto base was somehow made even better by the salty slices of prosciutto and delicate dollops of Stracciatella, all gracefully adorned with fresh arugula.  
Sausage - sometimes the classics are all you need! Topped with locally-sourced Italian sausage and a blessing of pickled onions, this pizza may be traditional in toppings but impresses with unexpected flavors.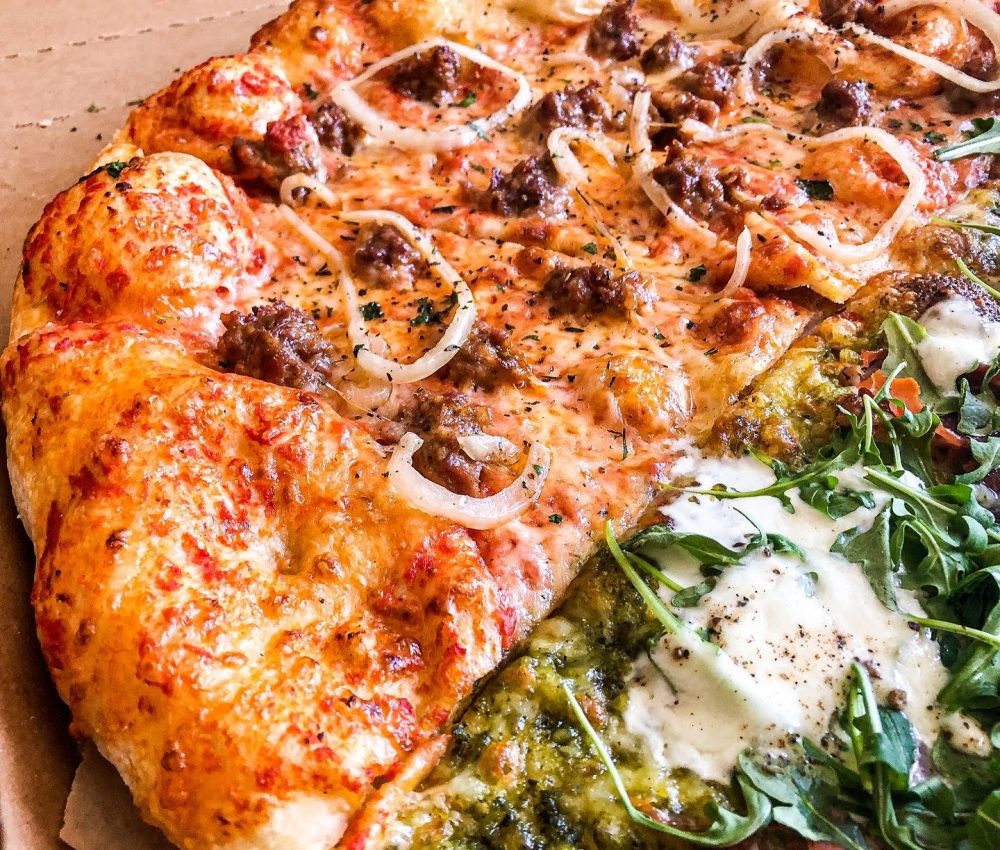 Mushroom - the simple but outstanding mushroom pizza features a blend of wild shrooms layered with onions and a creamy brie, adding to this beautifully-textured pie.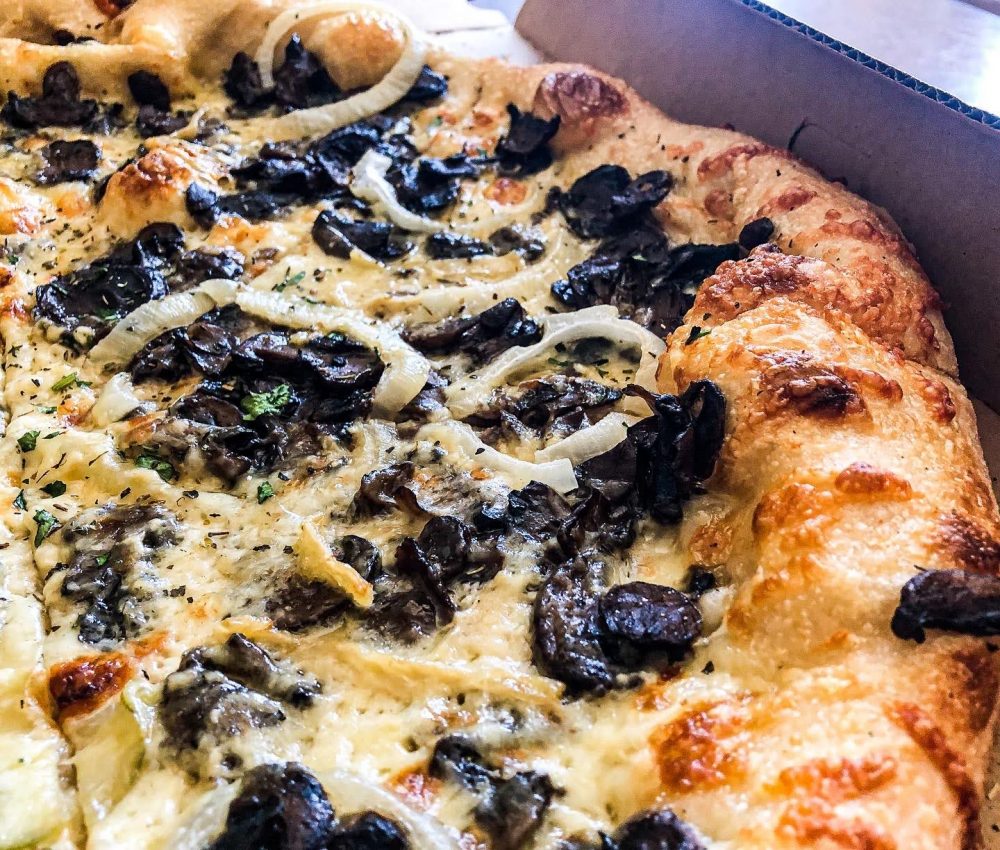 Pickle – we were blown away at how delicious this pickle pizza was! (Almost) hidden strips of mortadella creep beneath a blanket of thinly-sliced dill pickles, pairing perfectly with the garlic cream base on Bob's Pilsen-style crust and garnish of fresh dill.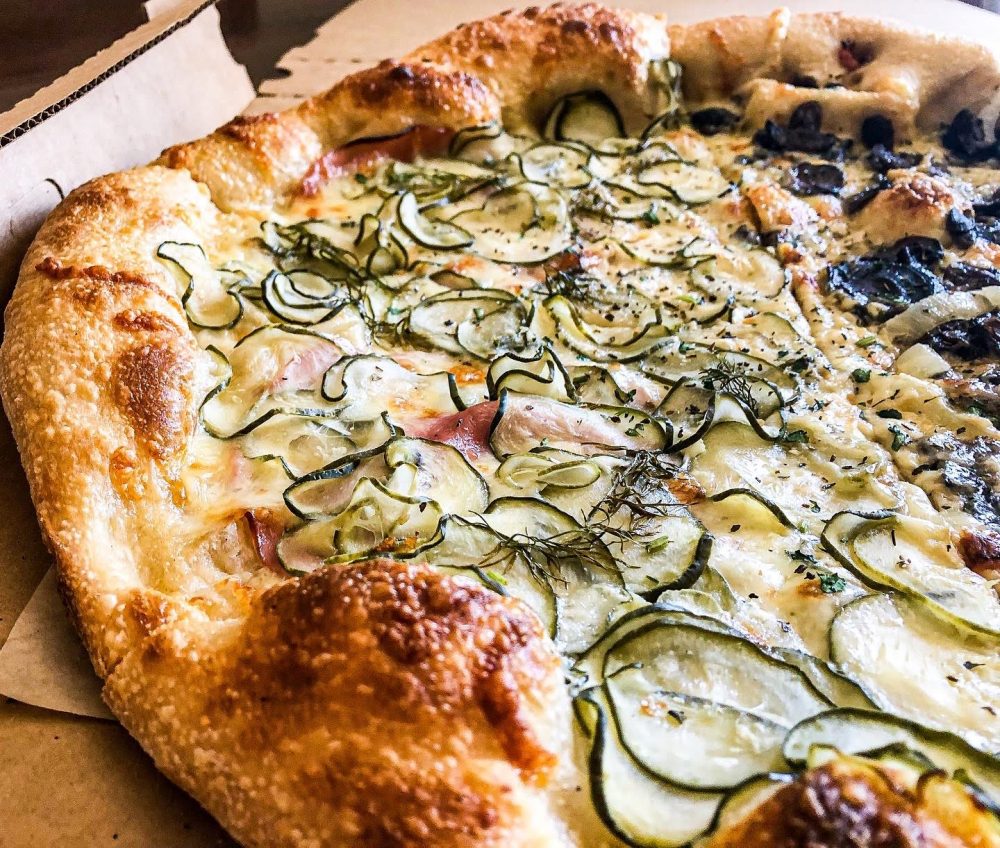 Cap off your meal with a nostalgic, house made Oatmeal Cream Pie! 
Bob's Pizza has three locations and can be found in Evanston (616 Davis St), Pilsen (1659 W 21st St) and Old Town (1512 N LaSalle). Hours and menus may differ between locations so be sure to call or visit their website for more information.