---
Nestled amid the quiet and charming Roscoe Village neighborhood, Commonwealth Tavern features tasty, elevated American bar food. Perfect for those cheering on the Notre Dame Fighting Irish or the Dallas Cowboys, the tavern is a cozy place to catch a game any day of the week.  
The same menu is available for lunch and dinner with a special brunch menu offered on the weekends. Their weekday menu features plenty of appetizers, salads, sandwiches and entrees, big and small. Some of the best buffalo wings in the city can be found here and to make them better, they are served with made-in-house ranch and blue cheese and the obligatory carrots and celery. The buffalo sauce isn't too spicy but for those that like their wings tossed in BBQ, that is also an option. Start with a basket of wings and the addictive queso fundido with roasted poblano, chorizo and melted chihuahua cheese served with tortillas and you're well on your way to having a full, happy belly.  
A popular house special is The Chief with chopped chicken breast, smoked bacon, melted provolone, sautéed onions, green peppers, lettuce, tomato, mayo and cayenne pepper sandwiched between a French roll. The Commonwealth Burger is worth the try too featuring a half-pound brisket and bacon patty made in-house topped with American cheese, bread and butter pickles, crispy onions and tavern sauce on a brioche bun. The sandwich we love the most spans across both the brunch and weekday menus: the avocado torta. Fresh avocado and black beans are thickly spread across the soft torta bread and topped with pickled red onion, chihuahua cheese, crema and salsa verde. 
Whatever you do, DON'T FORGET THE COOKIE SKILLET! This is hands down, one of the best cookie skillets you will ever have. It is a no-frills chocolate chip cookie baked in a cast-iron skillet served with scoops of vanilla ice cream. Consume it quickly before the ice cream melts or let the melted cream soak into the warm cookie for a nostalgic cookies and milk effect.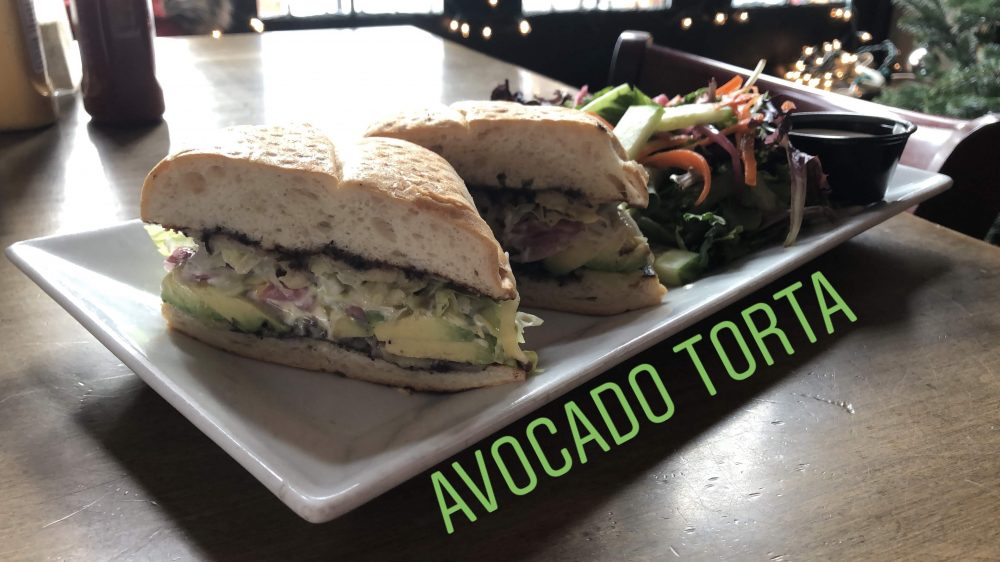 Commonwealth's weekend brunch menu features many favorites like the chilaquiles-a delicious mountain of chorizo, scrambled eggs, chihuahua, salsa roja layered on tortillas chips. Or the breakfast burrito loaded with steak, scrambled eggs, onion, black beans, lettuce, tomato, Monterey jack cheese and served with a side of fries and a sensational salsa verde for your drizzling pleasure. A veggie frittata with asparagus, tomato chile relish, parmesan and aioli provides a delicious healthy option.  
Pair your brunch order with the $10 build-your-own Bloody Mary or Mimosa Bar. This great deal lets you pick your own Bloody Mix (the house mix is the best) or fruit juice to add to your vodka/champagne. All the fixins' are at the ready for loading your Bloody Mary with sauces, seasonings and stacking your bamboo skewer for a little extra texture. Plenty of fresh fruit is available to drop into the mimosas as well.  

Whether it is for brunch, dinner or a few drinks during the game, Commonwealth is the type of place you'll want to become a regular at.  
Commonwealth Tavern is located at the corner of Damen Avenue and Roscoe Street and is open Monday through Friday from 11am to 2am and on the weekends from 10am to 2am.