---
Order plenty and often off of Beatnik's revamped, Mediterranean-inspired brunch menu as all dishes are meant to be shared. The West Town restaurant's refreshed fall menu embraces the season with eclectic twists on traditional mid-day fare.  
For the sweet tooths at the table, you won't regret the sugar rush of the Cinnamon Roll ($14) buried under cream cheese frosting, cranberry orange compote, rosemary caramel and speculoos cookie.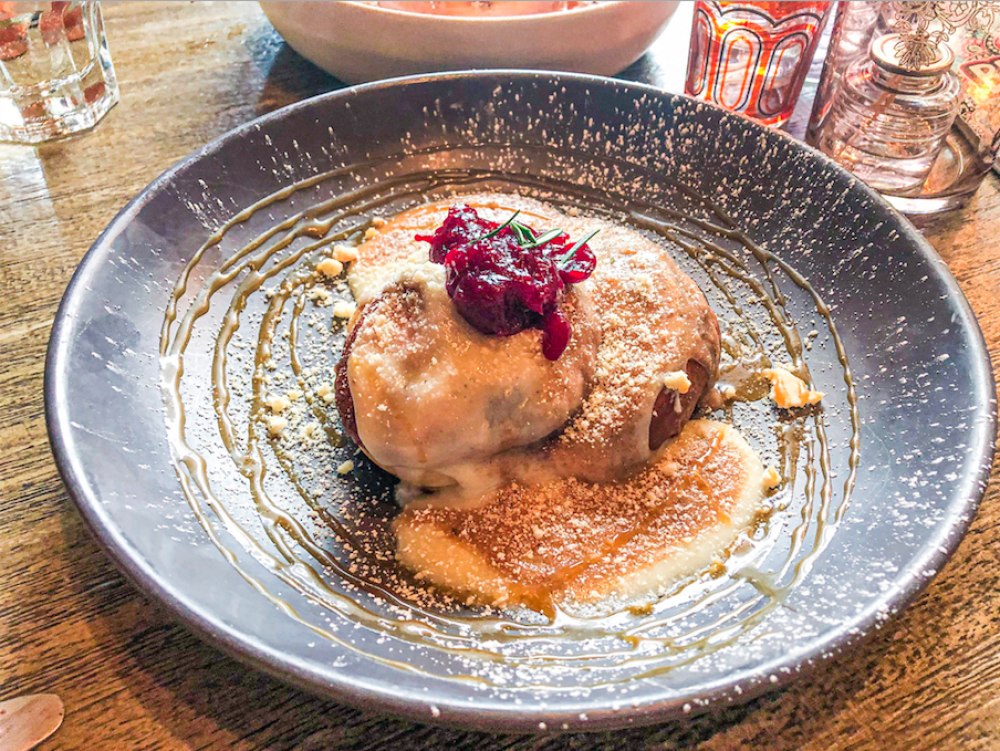 If you just can't get enough sugar, the Glazed Brioche Donut ($13) will satisfy served with a tasty fig jam, and enhanced with a scattering of toffee crunch, a glob of coffee pastry cream and meringue, with a subtle seasoning of thyme.  
For a starter on the more savory side, the Sage Cheddar Biscuit ($13) isn't a bad bet. Two perfectly-layered biscuits are plated with a schmear of honey butter and spicy pepper jelly. Simple and yet, so satisfying.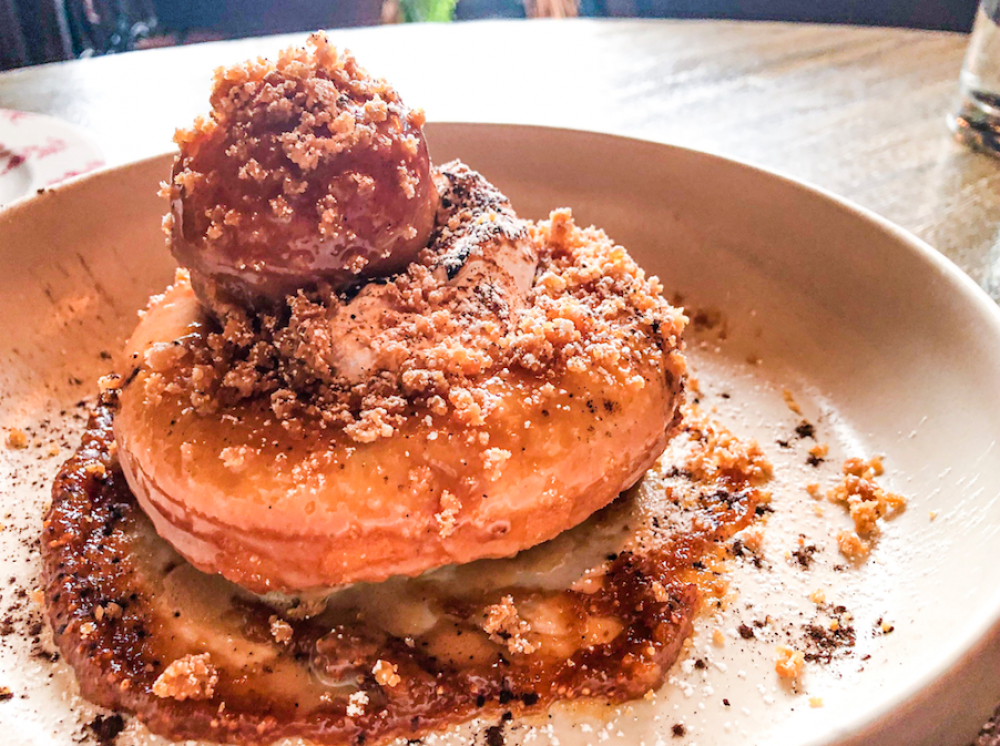 Sure to be a favorite at the table, Beatnik's Smoked Baba Ghanoush ($12) is complex but by far the most memorable shareable on the menu. Smoked eggplant is whipped with tahini yogurt and swirled with black garlic, fig balsamic vinegar and textured by pine nuts with a sprinkling of za'atar. Smash this down with the accompanying house made pita bread and then order some more.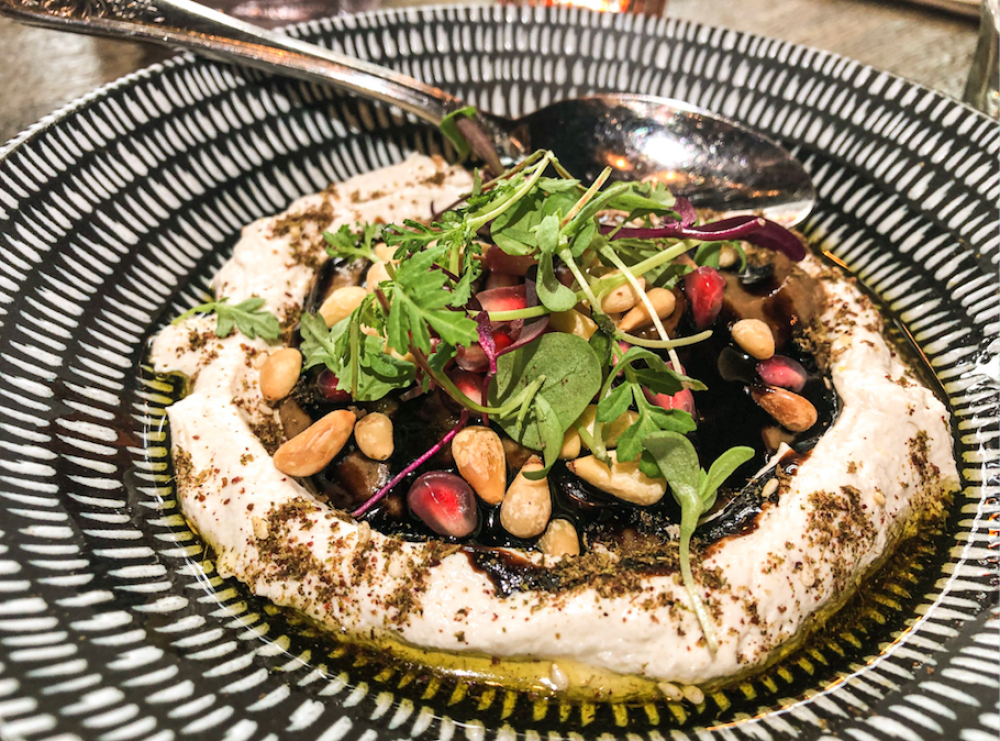 Avocado toast may be a little been-there-done-that by now but the Smoked Burrata and Avocado Toast ($14) is still a pleasing plate. A unique avocado hummus is sweetened by an apricot mostarda, sunflower seed dukkah and za'atar olive oil topped with fresh arugula on a crunchy slice of sourdough.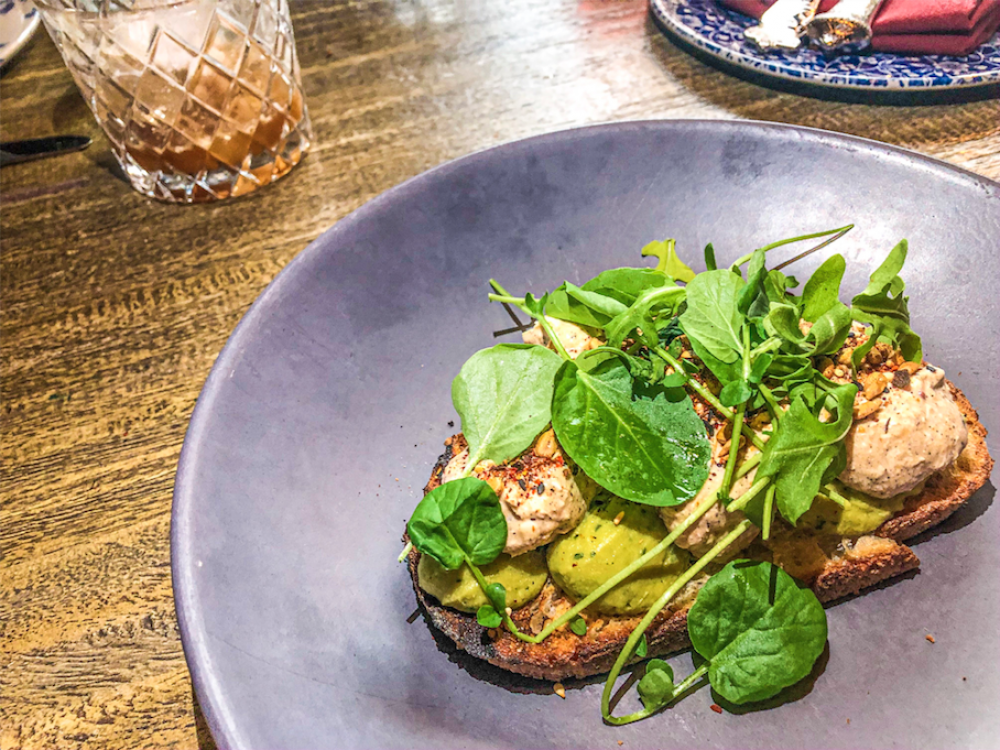 The Pork Cheek Fried Rice ($16) is an oily blend of seasonal vegetables, cilantro and Aleppo pepper served with a fried duck egg for breaking to incorporate with the tender pork cheek and al dente rice.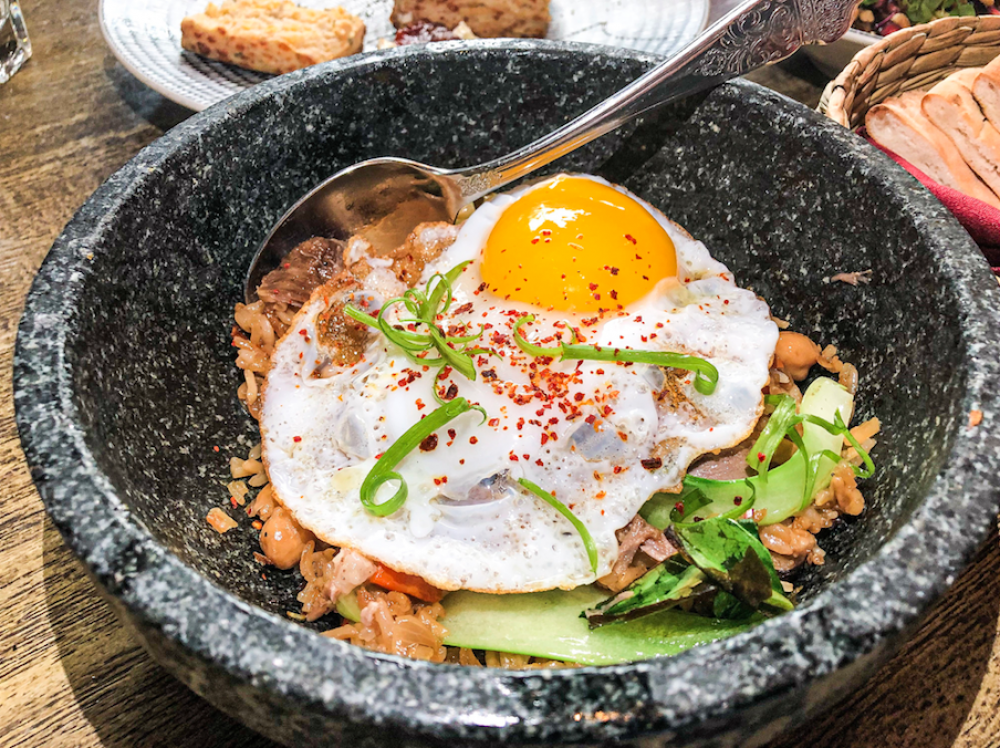 A brunch classic, the Fried Chicken and Waffles ($15), don't disappoint either. Two, small marinated chicken thighs tie the knot with a pair of garbanzo flour waffles, all drizzled with a Fresno pepper honey and preserved lemon salsa brava.  
New to the Beatnik brunch menu is the Taco Arabe ($20), a skewer of grilled marinated pork shoulder. These may be Spanish-inspired tacos but you won't find tortillas here. Instead, the Arabe is served on Beatnik's signature naan bread. The special acorn-fed Ibérico pork shoulder is sauced with little droplets of a manteca and guajillo pepper aioli along with an impeccable salsa verde. Pickled pearl onions are added on the side for a bit of crunch.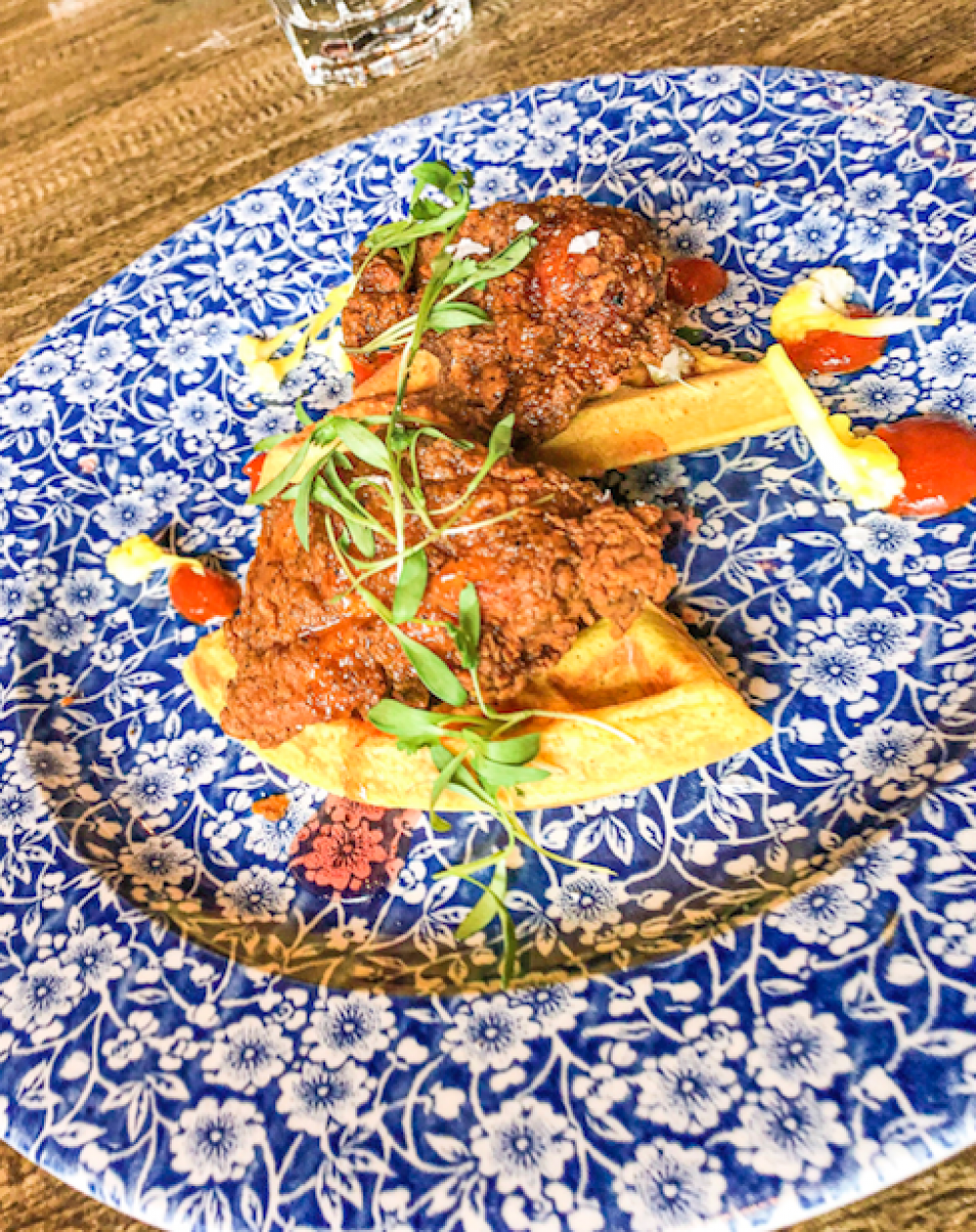 Sip on brunch cocktails like the Wake Up Call ($13) with Bourbon, Sparrow Cold Brew, Walnut Liqueur, Montenegro, Demerara and Mole Bitters topped with Coconut Whip and Nutmeg; or the Bangkok Bloody ($13) crafted with Vodka, Ponzu, Sambal Olek, Wasabi, Black Garlic Shōyu, Pureed Tomato and garnished with Thai Basil. Alternatively, keep it spirit-free with the Coldcoction ($8) made up of Cold Brew and Coffee Demerara also topped with Coconut Whip and Nutmeg. Beatnik also offers 50% off of their large format cocktails including the Mimosa Bottle Service for your bigger, thirstier groups.  
Beatnik serves brunch on the weekends from 10AM to 4PM.