---
Adalina is all of the glamour one expects out of a restaurant in the Gold Coast: lavish décor, customized dinnerware, impeccable service and of course, divine food. Even with all the glitz, Adalina remains humble and true to authentic Italian cuisine, highlighting and elevating dishes from every region while raising the bar on service from the second you walk in, to the moment you stroll out.  
The dinner menu at Adalina boasts many fantastic options for you to select from. However, if you'll allow it, we recommend letting your server do the choosing for you. In our case, we had the remarkable Ruben as our waiter during our recent visit. We let him wine and dine us, pacing out each course with consistent timing adding the perfect wine pairing with each round. Ruben's favorites became our favorites and we'd trust him with our experience every visit going forward.  
As always, we began our meal with more starters than we probably needed but you won't ever hear us complaining. The star of the show was the Gnocco Fritto – airy pillows of fried dough served with 24-Month Aged Prosciutto Di San Daniele and a dollop of whipped ricotta topped with sweet Mieli Thun honey. Most formality was set aside when Ruben suggested cutting open the Gnocco Fritto and filling it with a thin slice of the prosciutto and a spoonful of the whipped ricotta and honey, essentially making a little sandwich. Heavenly any way you eat it, this appetizer is worth going back for on its own.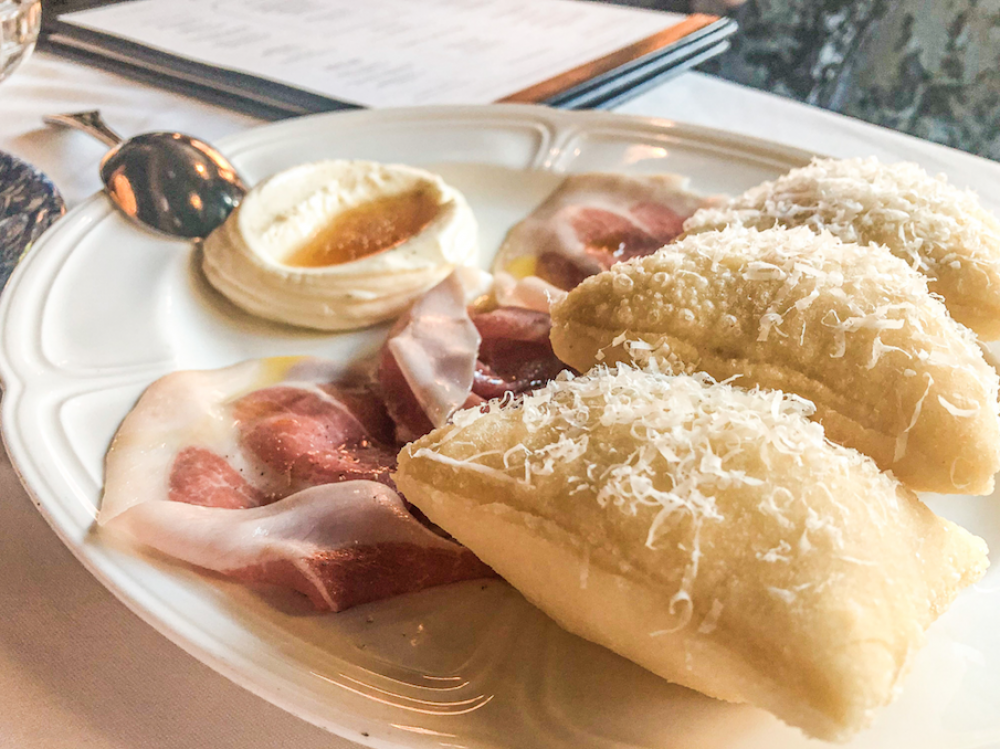 With the last bits of summer hanging on to Adalina's menu, Ruben brought out the Fried Green Tomato Caprese. This acidic dish is vibrant and palate cleansing with a scattering of red tomatoes, Calabrian chiles and strips of basil subtly toned down by soft, crescenza cheese.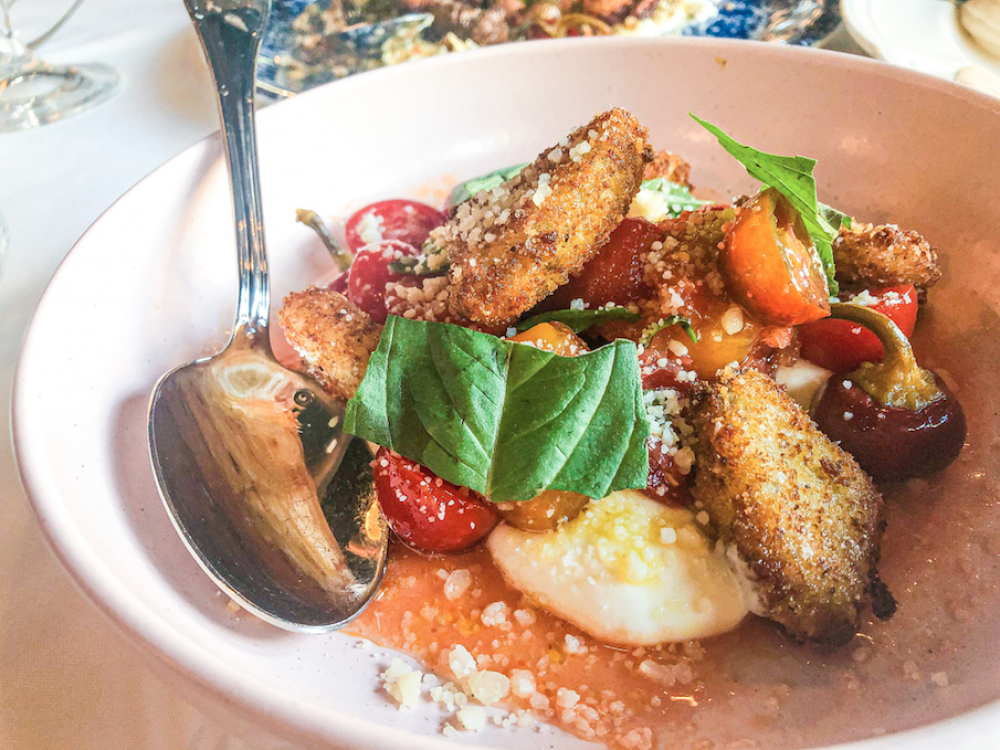 We made the addition of the Charred Octopus to Ruben's curated menu: a mess of fried sunchokes, shaved fennel and more Calabrian chiles atop a sprinkle of Sicilian pistachios and schmear of horseradish goat cheese. These small plates had our palates hopping around Italy knowing a full tour of everyone's favorite southern European country was only just beginning.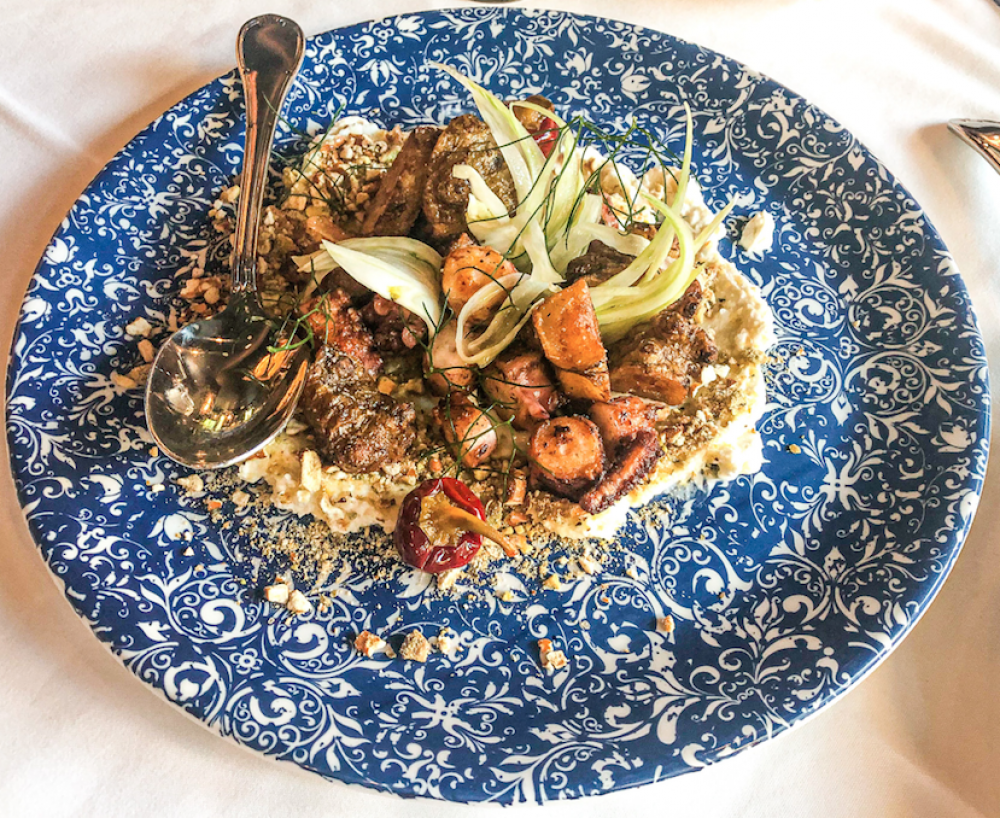 Next came the end of season pasta, a blessing of sweet corn Ravioli. Hidden beneath a blanket of shaved truffle, soft cushions of pasta filled with ricotta were accompanied by crunchy bites of corn and pearl onions. Aged balsamic added another layer of sweetness to this outstanding display of texture and flavor. Though this dish is likely leaving the menu soon, it promises a delicious future for its ravioli successor.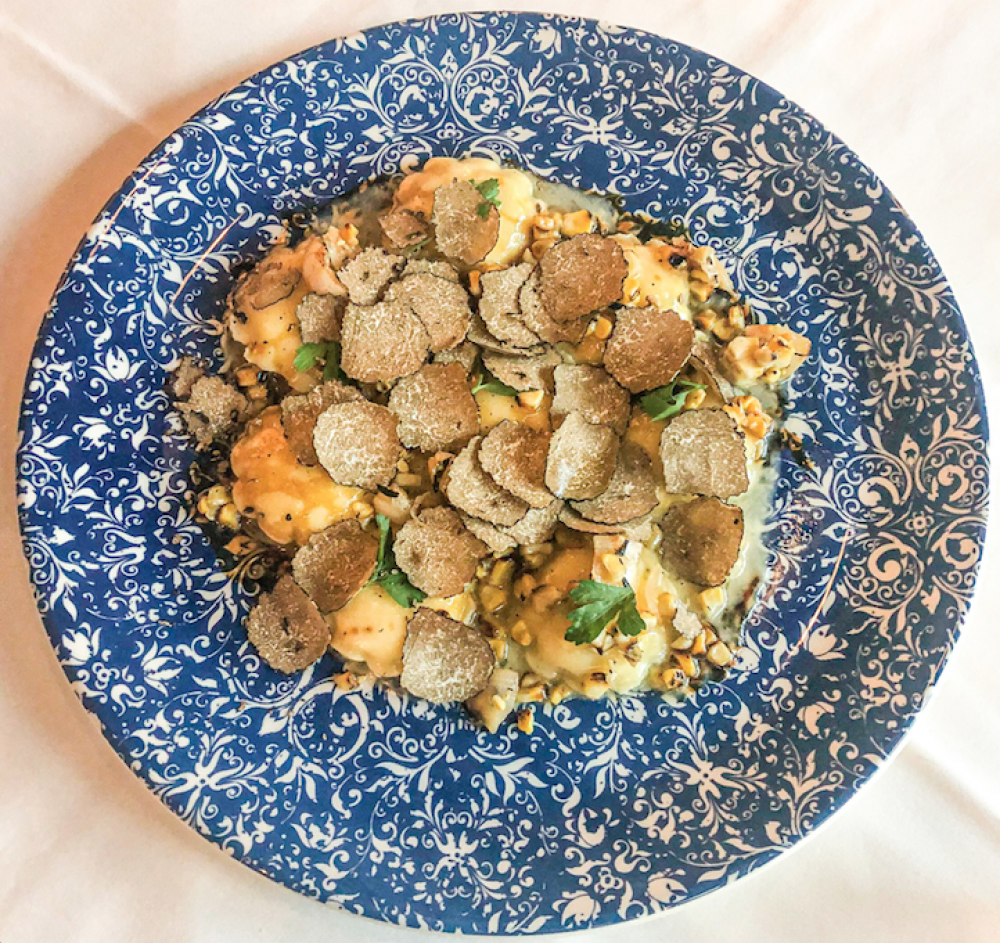 Continuing to honor late summer produce, Ruben selected the Pan Seared Scallops to end the savory portion of our meal. Texturally balanced by just-cooked summer squash and coated with a smooth, cannellini puree, the buttery scallops just melted in our mouths.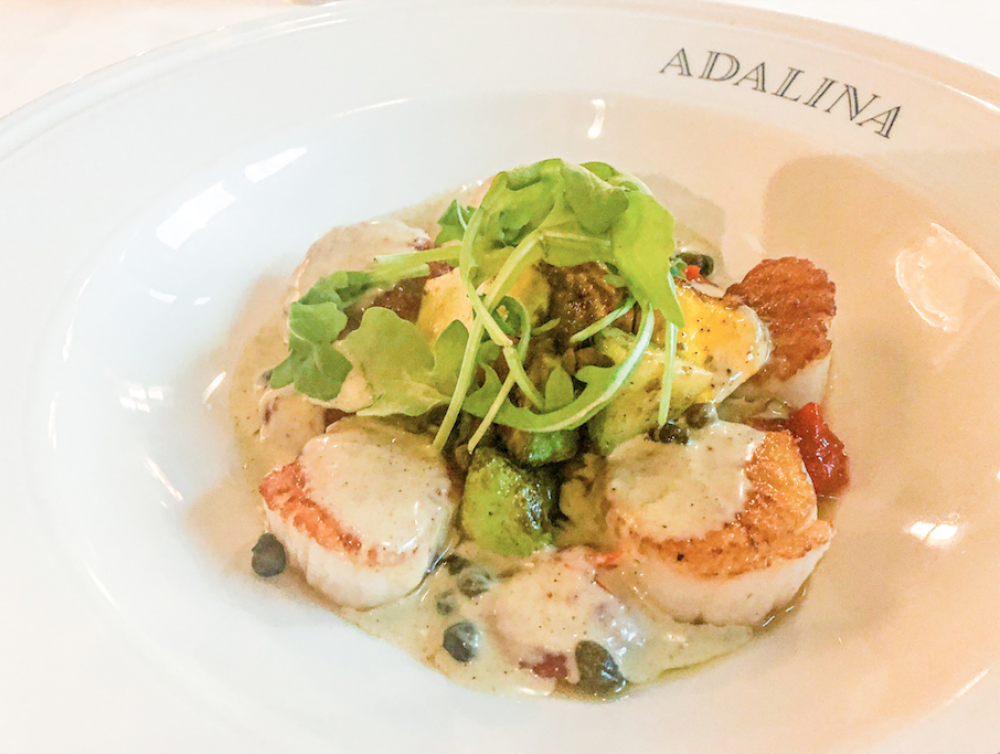 Moving into Fall, our dessert comprised of warm, apple cider bombolini tossed in cinnamon sugar. Paired with compressed apple chunks and a scoop of chai-spiced latte gelato, this little plate was the perfect, comforting ending to one of the best meals we've had in Chicago.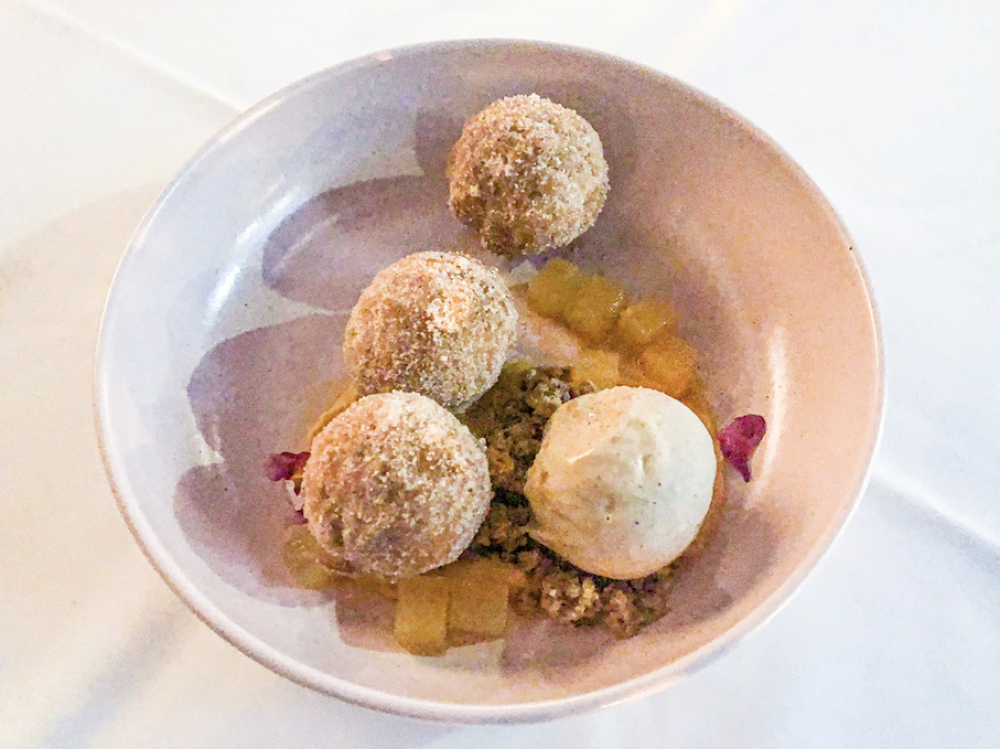 Adalina is located at 912 N State St. They are open for dinner on the week days starting at 3pm and now offer brunch beginning at 10am on the weekend. Reservations are recommended every day of the week as they do get busy, even on a Monday!