---
Chicagoans have come to expect nothing but excellence from James Beard Award Winning Chef, Tony Mantuano with his success at Spiaggia in the Gold Coast. With his second restaurant, River Roast, he delivers just that. Inspired by his Wisconsin roots, the monthly, rotating menu keeps offerings fresh and invites diners to explore the mastery behind each of Mantuano's inspiring dishes.  
Although River Roast's menu is mostly meat-centric, the few non-meat options truly stand out among the crowd. The Burrata ($18) and its accompaniments, typically rotates with the menu each month. The current bundle of cheese is served with slices of vibrant blood orange and grapefruit whose flavors complement the adjacent fennel salad. Crumbles of pistachio adorn the surrounding board but are hidden amid the powerful acidic flavors.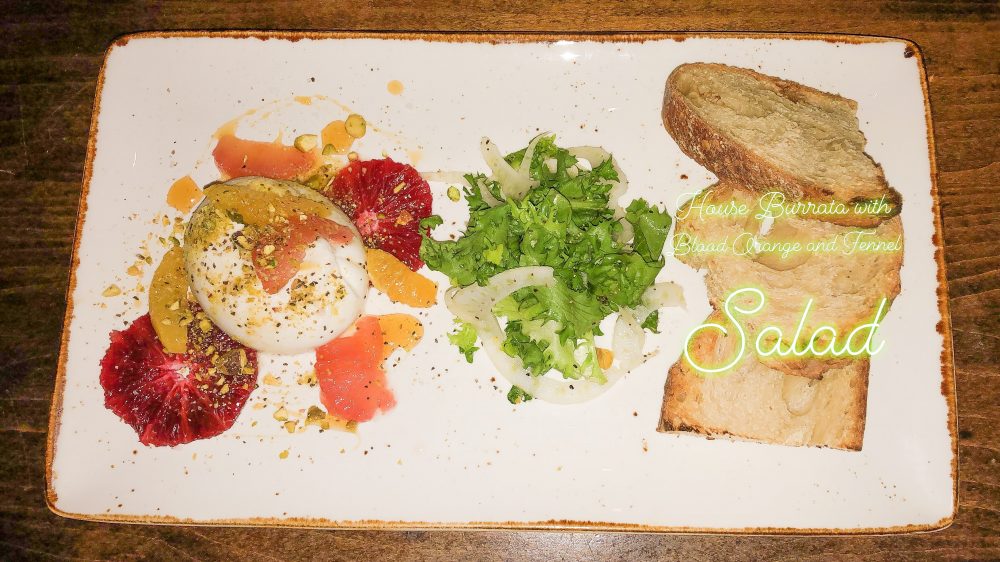 Another non-meat delight is the Mussels ($18). A heap of Prince Edward Island natives soak in a drinkable blend of bubbling hunter's gravy and wit beer. An endless supply of sourdough bread is on hand to sop up every last drop of the savory juice because they (and we) know you'll want to.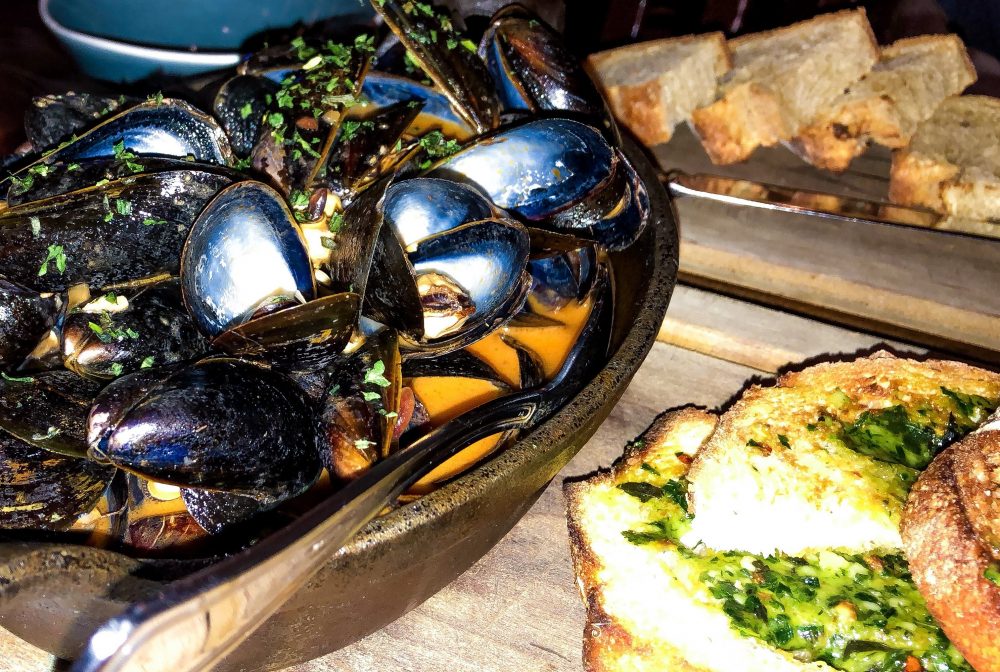 The current 'Roast of the Month' is a rolled Herb Roasted Pork ($45) stuffed with house sausage and slathered with pork gravy. The dish-the aroma and the intensity of flavor-is reminiscent of a childhood Sunday supper, each bite transporting you back in time to your mother's kitchen. The meat is slightly fatty but cooked to tender perfection and enjoyed best with a forkful of the accompanying garnish of parsley.  
A handful of other roasts don the menu including another non-meat star, the Big Fish ($44). Essentially a giant fish and chips, the fish is prepared your choice of fried or fire-roasted and served with salsa verde and Mediterranean chips. The kitchen also boasts a slow-roasted Prime Rib that is only served on the weekends after 5 PM with an option for 16 or 24 ounces of the Wisconsin supper club staple. Each roast is carted out and expertly carved at the table for your awe and convenience. They are meant to be shared by two or more people so make sure to come with your meat-loving friends.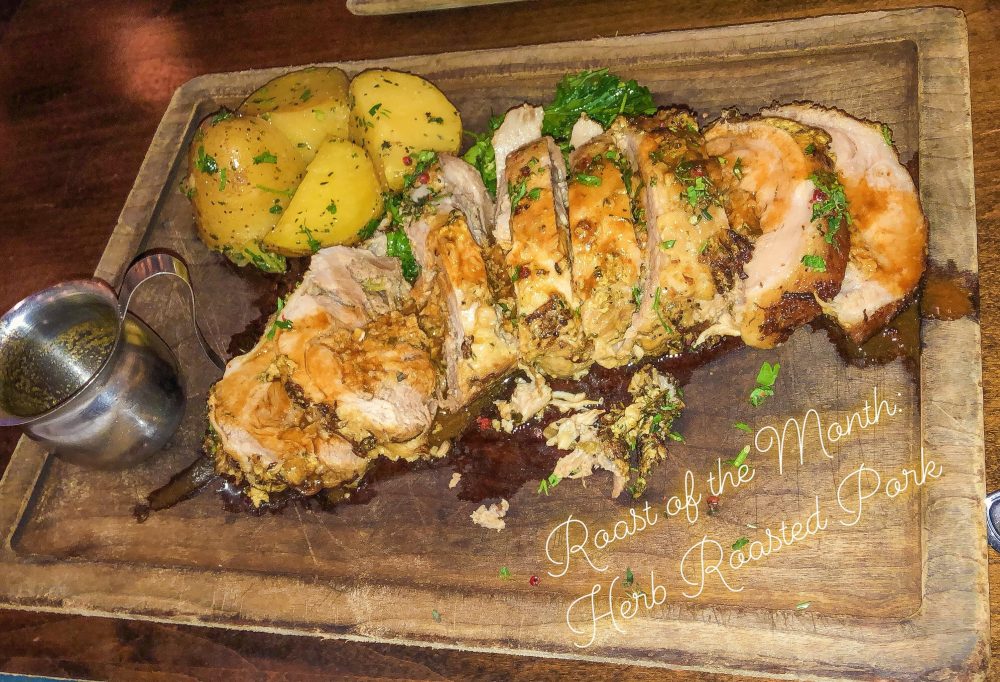 On the side, the Supper Club Mushrooms and the Broccolini are essential. The addictive mushrooms are incredibly well-seasoned and represent what all mushrooms should taste like, especially coming out of Chef Mantuano's kitchen. The broccolini come swimming in lemon juice, tempered by a generous shaving of parmesan cheese. The flavors of both go surprisingly well with the current Roast of the Month.  
Beverage Director, Ken Pritz has put together quite the list of local beers as well as a carefully-crafted cocktail program. However, the true love is shown through the wine list. Your waiter will likely have a knowledgeable recommendation for pairing your order with one of the many wines and we suggest you take advantage. The featured and our favorite pairing with the 'Roast of the Month' is the Funsu ($55 for the bottle), an absolute steal of a 2016 Nebbiolo out of Piedmonte, Italy. You'll never want to eat your roasted pork paired with anything else.  
As a participant in Chicago Restaurant Week (now through February 7th), River Roast is featuring a three-course lunch ($24/person) and four-course dinner ($48/person). Time is running out on RW so make your reservations now at https://widget.reserve.com/e610908c-b37c-4114-861f-435929d4342d/search.  
River Roast is open Monday through Thursday 11:30 AM to 10 PM, Friday 11:30 AM to 11 PM, Saturday 11 AM to 11 PM and Sunday 11 AM to 9 PM. Brunch service is on the weekends from 11 AM to 2:30 PM. Happy hour is Monday through Friday from 3 PM to 5 PM.