---
In a space that I've seen turnover a handful of times since moving to Chicago, I'm confident that a place like Carlos Gaytan's, Tzuco, will be one that remains for a long time. On the bustling corner of State and Superior, the upscale Mexican restaurant brings together the liveliness of the Gold Coast and the humble approach to cuisine of his native country. If you haven't had the chance to eat your way through Gaytan's culinary journey, I highly suggest you make a reservation next time you're craving elevated delights from south of the border.  
Perhaps one of the most unique preparations of ceviche that I've seen, Tzuco's Tuna Ceviche is a balanced, acidic explosion of flavor in every bite. Thinly sliced ahi tuna forms a wreath around a central hub of smoky, grilled tomatillo aguachile. Crunchy bits of cucumber, red onion and choclo lend texture to this mouth-puckering appetizer.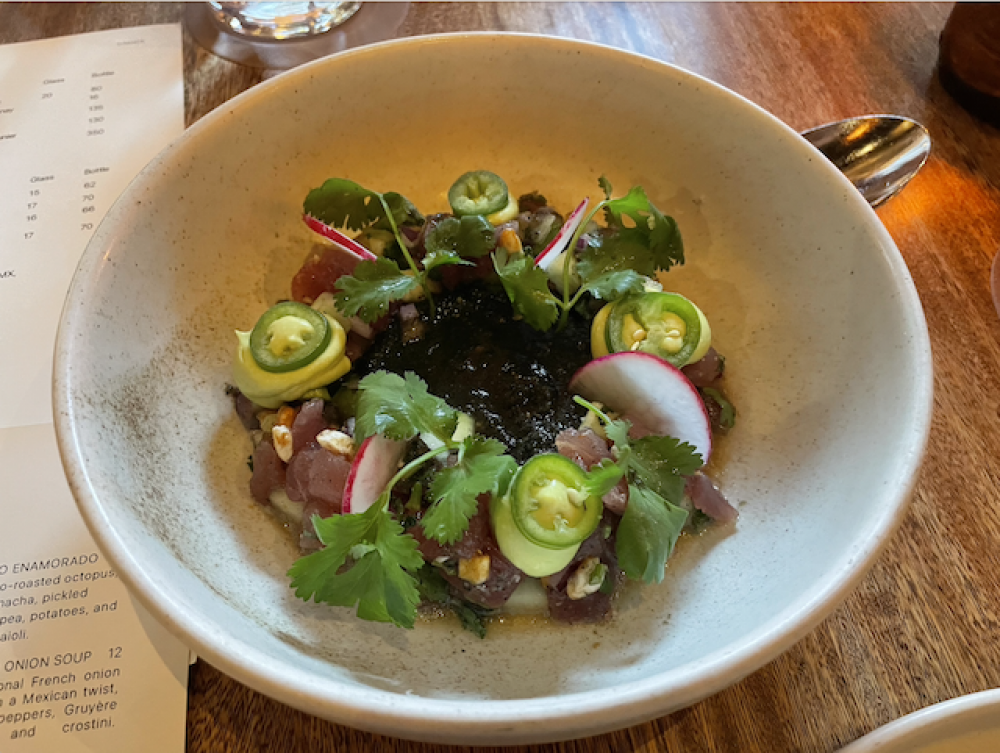 Savor the Pulpo Enamorado, a guajillo-roasted octopus tentacle gently dressed in salsa macha. An unexpectedly cold accompaniment of a pickled carrot, pea and potato 'salad' shares space on the plate but is easily overshadowed by the warmth and chewiness of the expertly charred octopus.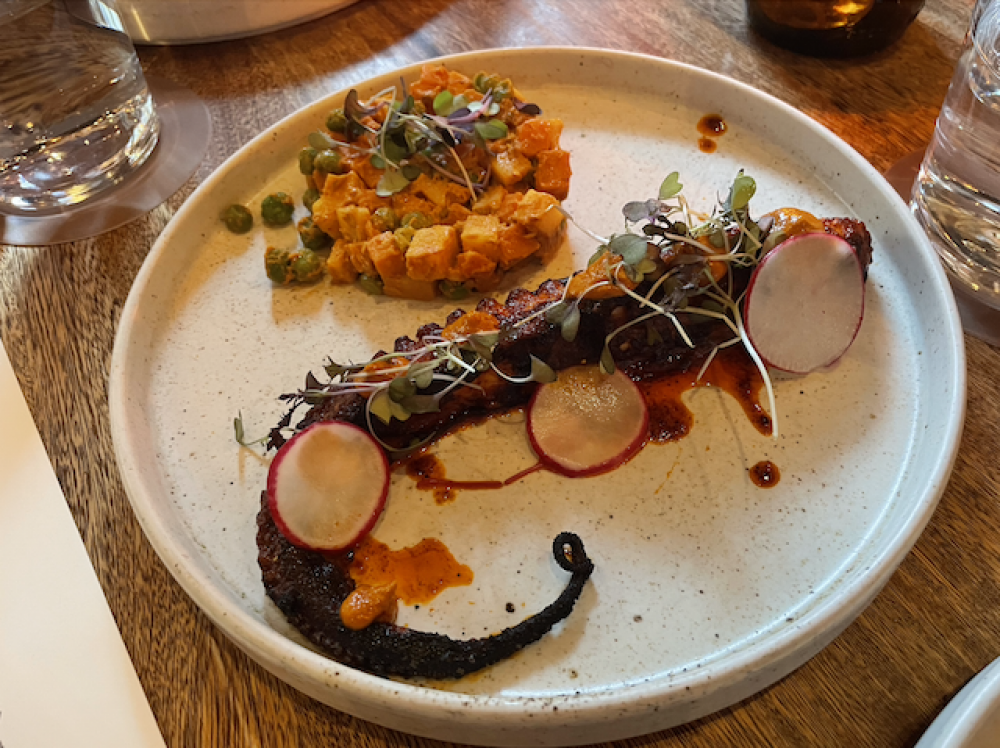 A part of Carlos Gaytan's 'Back To My Roots' rotating monthly menu, the Enchiladas de Camarón is one of two plates featured for April. An amalgamation of shrimp and chorizo is gently tucked in with chihuahua cheese and doused in a tomatillo & chile ancho sauce.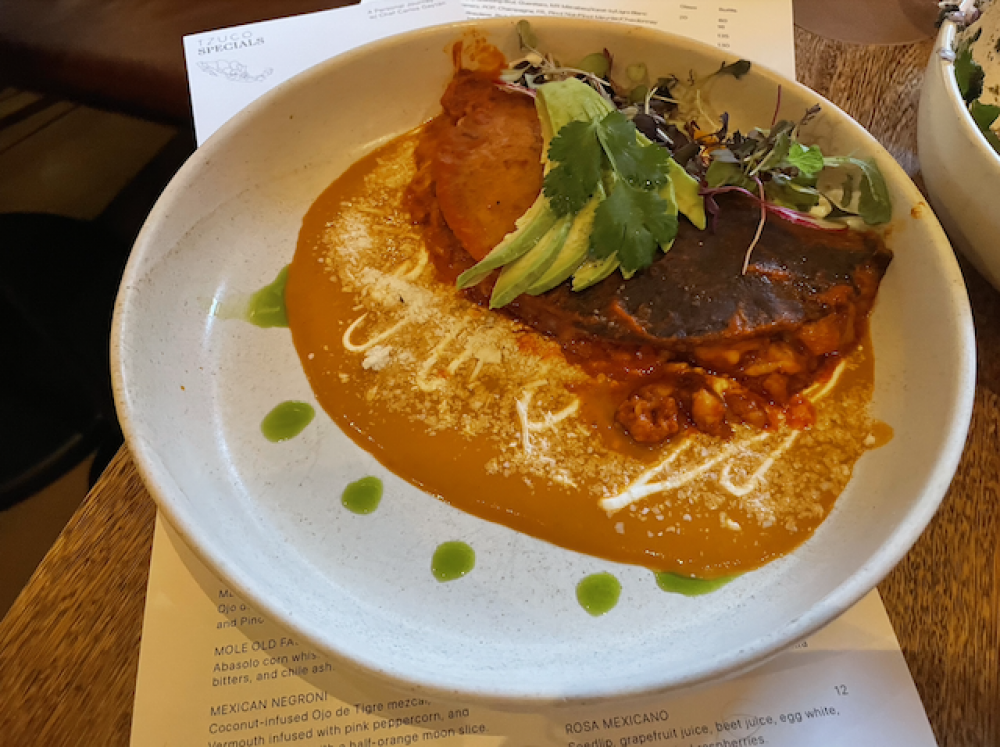 You're in for a hearty meal if you order the braised lamb neck Barbacoa. Aptly served with a side of warm tortillas and the cutest jar of sweet, pickled veggies, diners can build their own taco with the succulent meat, minty jocoque and pinto bean puree.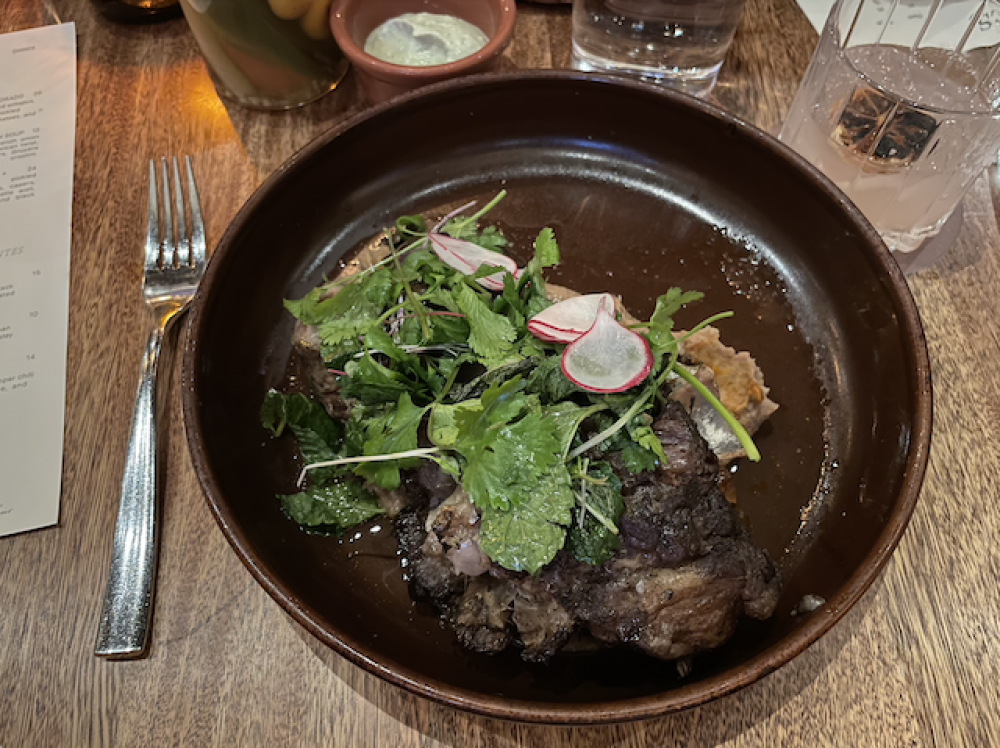 Sadly, my least favorite dish is the Chile Relleno. A staple that I frequently order at other restaurants, unfortunately fell short of my cheesy expectations. Stuffed with ratatouille and roasted spaghetti squash and topped with a chunk of panela cheese, the dish was much too sweet and not cheesy enough for my liking. Maybe I'm just a traditionalist when it comes to this classic Mexican dish.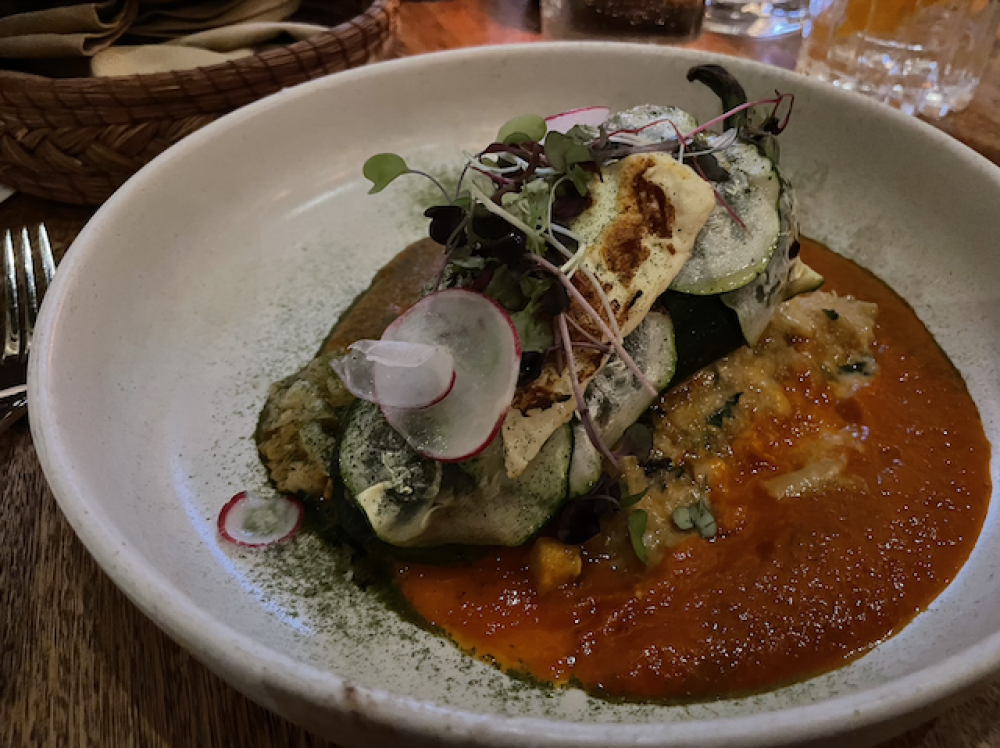 If you can make it to the finish line and have room for dessert, Tzuco offers a handful of very unique options that each range in texture, flavor and temperature. Of the two I ate, the Maíz y Azafrán was the favorite. Working with a myriad of textures, the dish consists of a sponge-y piece of sweet cornbread topped with honey toffee accompanied by a handful of caramel popcorn topped with a scoop of saffron ice cream.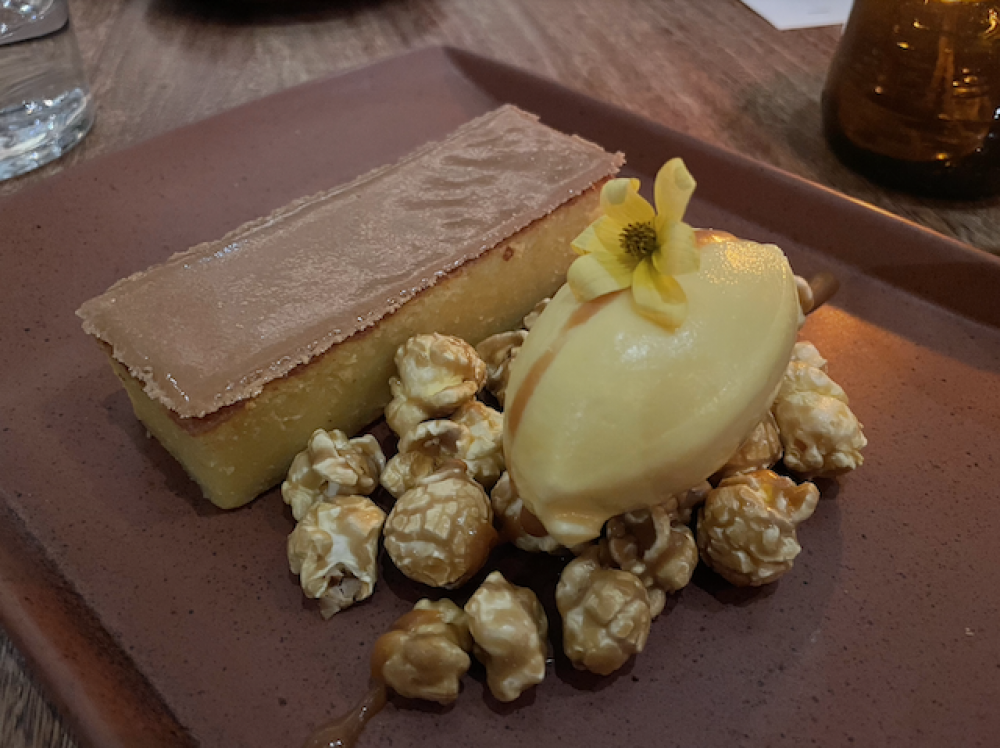 The Arroz Con Leche is also a delight to eat, especially for fans of rice pudding! Further playing around with a variety of textures, this rich and creamy dessert has pops of crunch thanks to the sprinkle of Rice Krispies. To cool things down, a delicate scoop of pink peppercorn ice cream nestles atop like a yolk in an egg.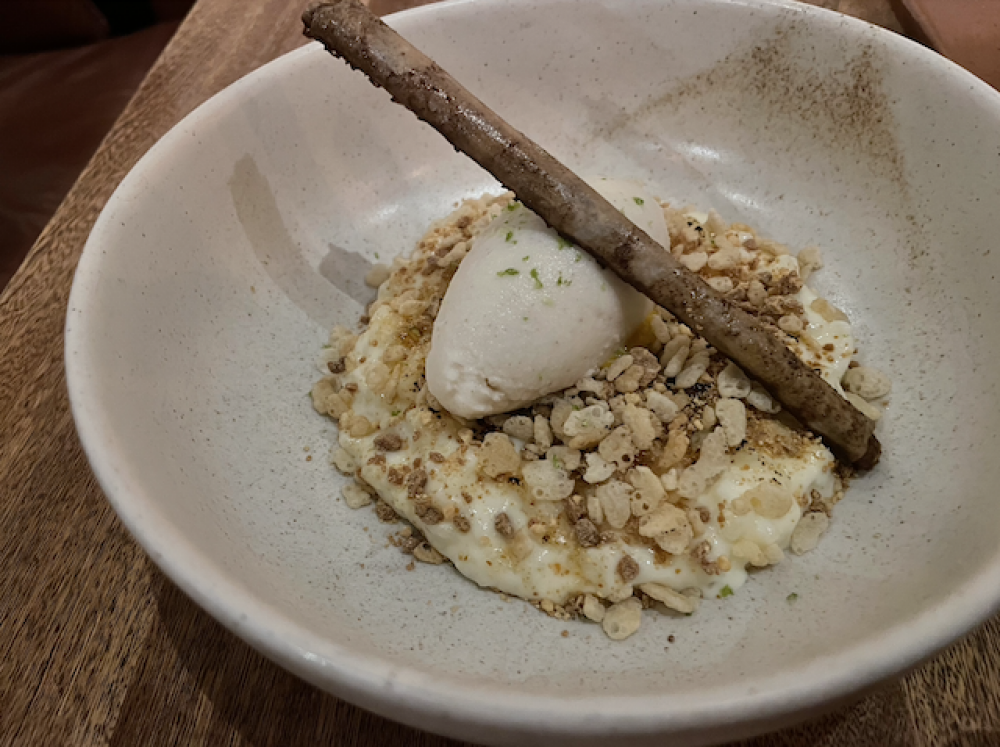 Tzuco is located at 720 N State St and is open for dinner every day at 4pm. On the weekend, Brunch is served from 10am to 2pm.