---
When Café Robey emerged from the pandemic, they strictly returned with their brunch program while waiting, like the rest of us, for things to be normal again. That day finally came in May of 2022 when they were able to expand their hours and begin offering dinner once more. I make an effort to dine at new places rather than revisiting others but Café Robey holds a special place in my heart after my first visit back in 2019. And luckily, all that time that passed was totally worth the wait!  
To be completely on brand, I wanted to order every single starter on Café Robey's "To Share" menu. Fortunately for our stomachs, we only picked the Tempura Shrimp, a colorful helping of tempura-battered shrimp glazed with a sticky and sweet chili glaze atop a bed of a crunchy, soy sesame slaw.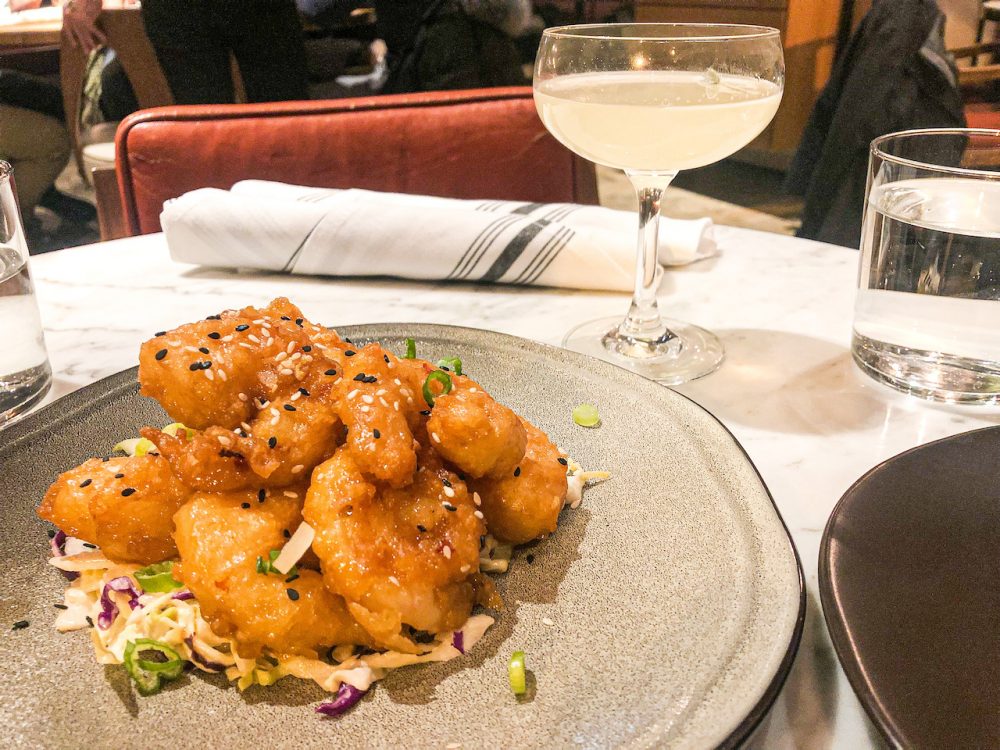 We've been dreaming of the day that we could get back to Café Robey and relive the delicious glory that is their Double Cheeseburger. A few months ago, I wrote about how good The Homestead Room's burger is, Café Robey's version is a very close second on my list. And it was just as good as we remembered it – slices of American cheese melting on each patty complemented by a garlic Dijon aioli, caramelized onion, pickles and shredded lettuce. Many things have changed since our last visit, but we thank the food gods that their burger has remained constant.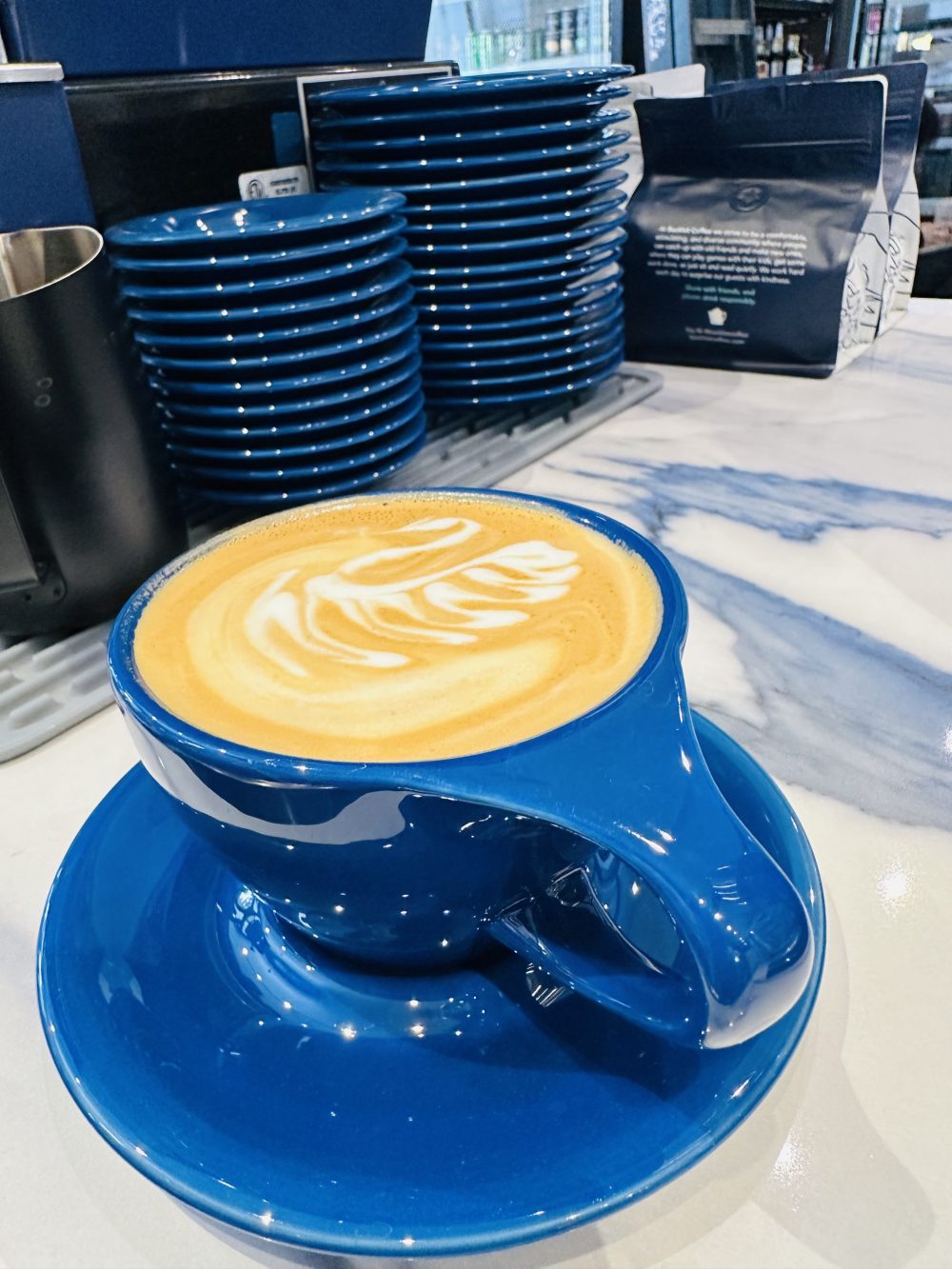 The most comforting of dishes on Café Robey's winter menu is the Ricotta Gnocchi, a semi-sweet dish of pillowy gnocchi and roasted mushrooms dressed in a celery root truffle sauce.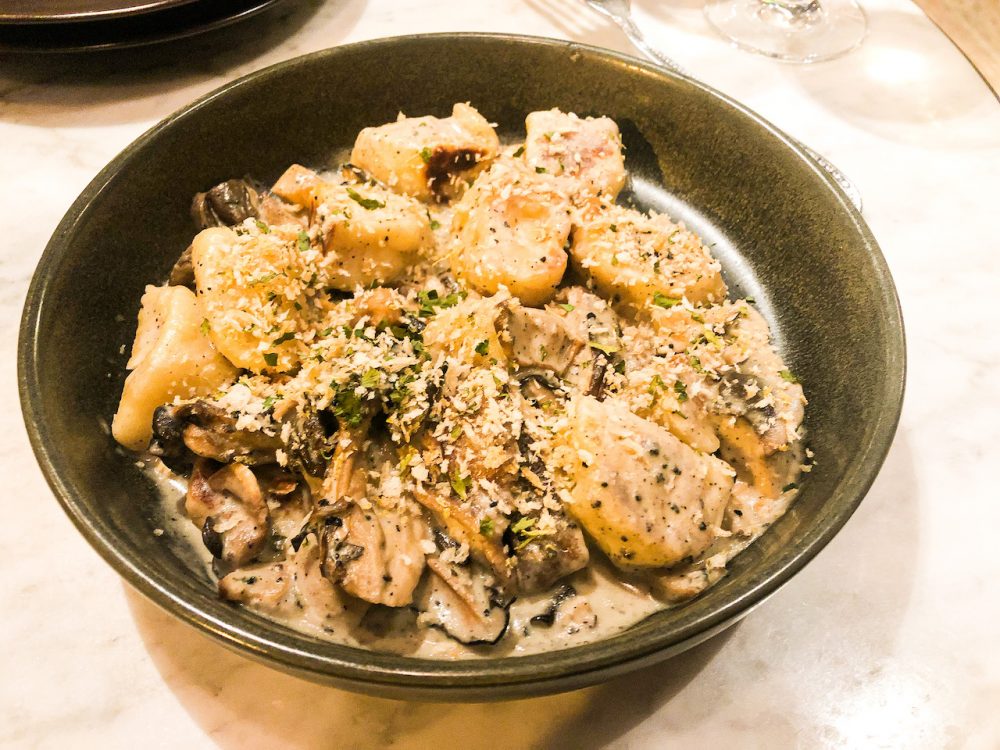 Unfortunately, our Robey reunion didn't end the best with dessert. We opted for the Mocha Brownie but received a flavorless hockey puck of bone-dry brownie topped with caramel-covered banana slices and a large scoop of cinnamon ice cream. What I imagined would be a pleasurable balance of warm brownie and cold ice cream was a disappointing, crumbly mess and even the ice cream was overpowering on the cinnamon flavor.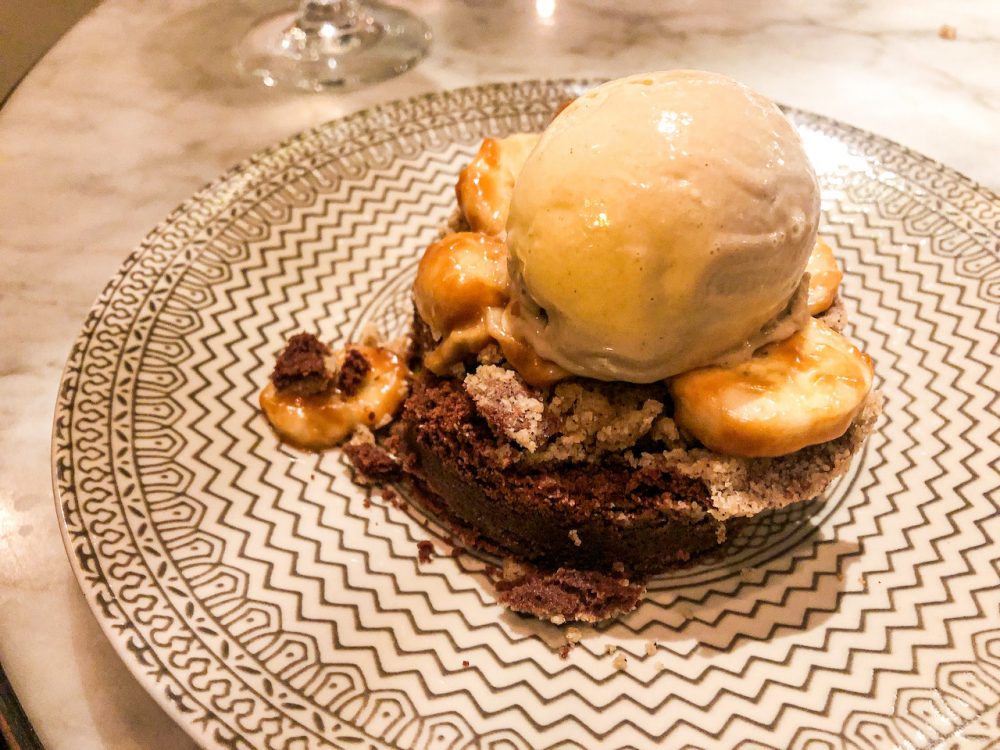 On a more redeeming note, Café Robey's cocktails - Sage Queen, Oaxacan on Broken Glass, Make My Day – highlighted the evening almost as much as the Cheeseburger. The Sage Queen is a staff favorite concoction of Sipsmith Gin, lemon and a house made sage-honey syrup. Oaxacan on Broken Glass will take your tastebuds south of the border with Banhez Mezcal, Ancho Reyes chili liqueur, lime and hellfire bitters. The third imbibement will literally Make (your) Day with sips of Maker's Mark 46, Punt E Mes, sweet vermouth and fernet.   
Café Robey is perfectly situated at 1616 N Milwaukee Ave on the bottom floor of The Robey hotel. Escape the insanity of the infamous Six Corners of Wicker Park to enjoy dinner and cocktails starting at 5pm every day.