---
Back in 2017, just a few months after Bar Roma first opened in Andersonville, they were kind enough to invite CFM in for a weekend brunch where we enjoyed some outstanding Torticcio alla Trastevere (essentially pork belly chilaquiles) and Rigatoni alla Carbonara (because who doesn't want pasta for breakfast?!). Sadly, Bar Roma no longer hosts weekend brunch but has focused their efforts on arguably the best meal of the day: dinner. Offering authentic, Roman cuisine, Bar Roma serves up soul-warming pastas, meat-centric large plates and quintessential sweet treats, bringing Italy's capital to the heart of Andersonville.  
Aside from the warm, sliced bread and obligatory shaved parm and olive oil brought to your table, your first bite of Antipasti should be the Suppli Zafferano. Carnaroli rice is infused with delicate strips of saffron before being shaped and fried into imperfect balls of cheesy delight. Crack open one of these to reveal a melted mozzarella center oozing out and piping hot. Lather on some pomodoro sauce to complete each flavor-packed bite.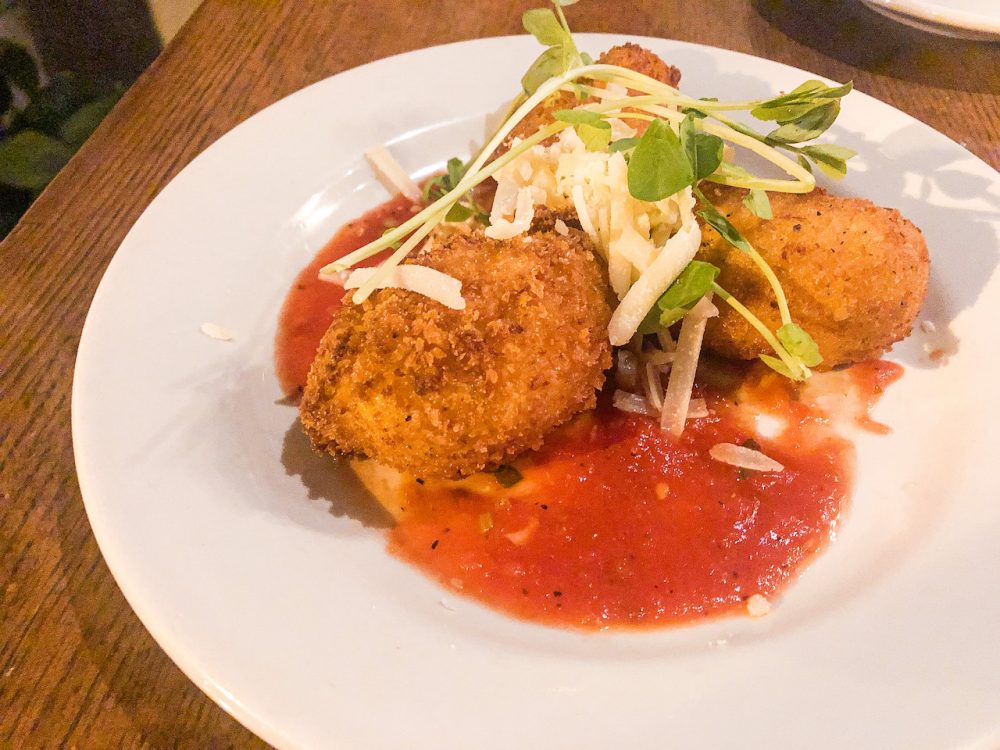 A favorite preparation of the late, great Anthony Bourdain, the Cacio e Pepe pasta revels in its simplicity. Chewy strands of tonnarelli pasta are tossed in nothing but a sea of butter, a snowstorm of pecorino and specks of cracked black pepper. If you're looking for a stick to your ribs pasta dish, this one is for you.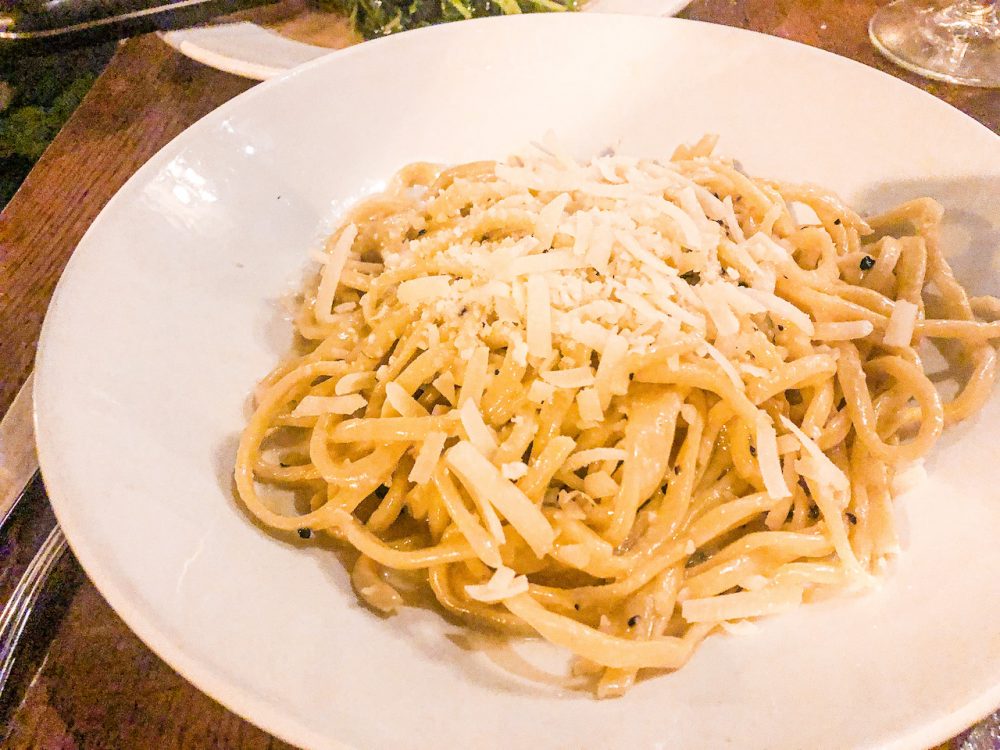 To contrast with the richness of the Cacio e Pepe or any of the pasta options, we recommend the tender Vitello Marsala. Lightly sauteed veal scaloppine, garlic spinach and mushrooms soak up a slightly sweet marsala wine sauce. The portions are quite manageable for one person but if you're in the mood to share a plate of pasta and a fish or meat entrée, that would be the way to go!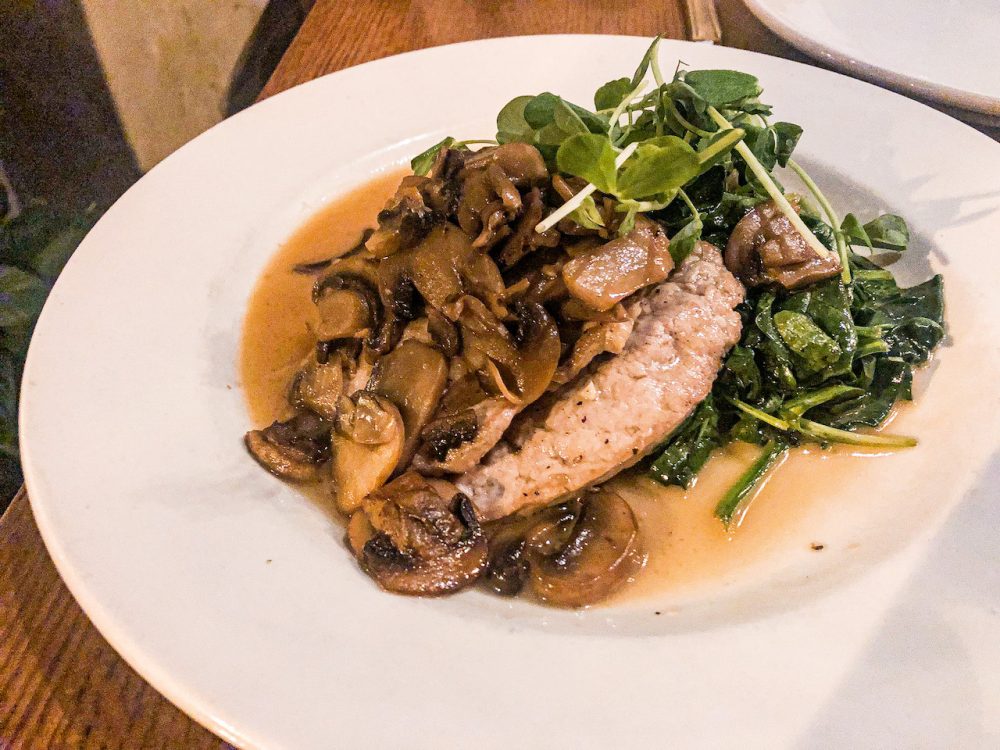 You can't end the evening without having one of Bar Roma's signature desserts. The Tiramisu is always a good bet but we recommend indulging in the Budino di Cioccolato e Ciliegia (Bread Pudding). Served warm, as always, Bar Roma's creative take on this heavenly slice of decadence is spotted with bits of dark chocolate and tart cherries. Spoon off a crescent of the accompanying French vanilla ice cream and run it through a section of the salted caramel drizzle for the perfect bite.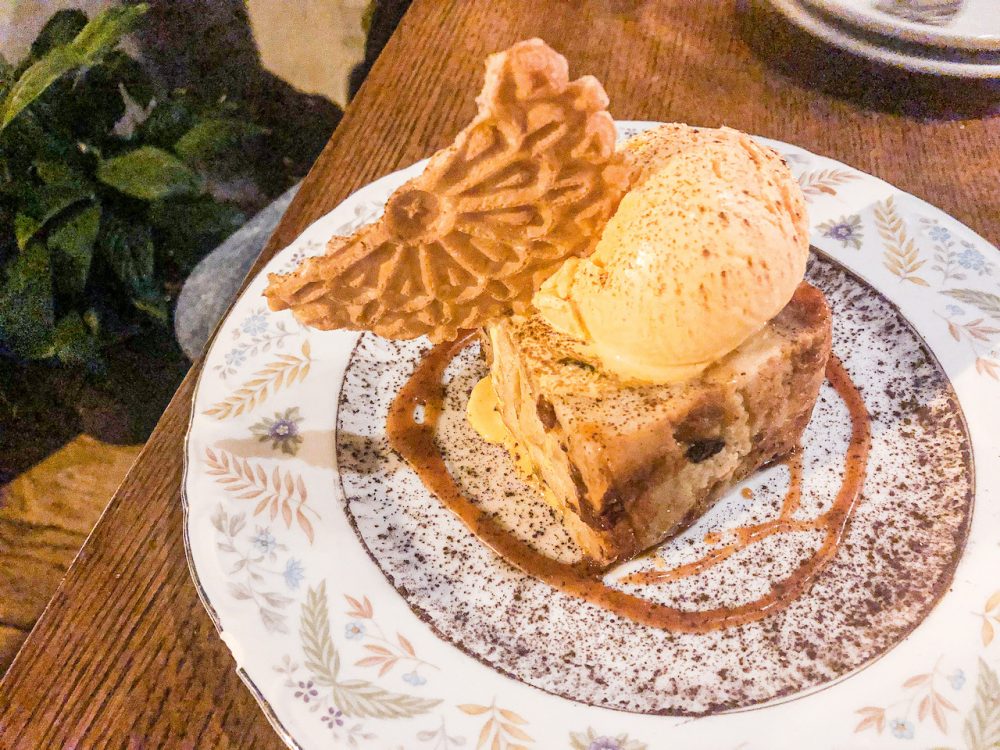 Bar Roma is situated at 5101 N Clark St in Andersonville. They open for dinner Wednesday through Sunday at 4:30pm. They are closed Monday and Tuesday.