---
I've always had some skepticism of "celebrity chef" restaurants. I won't name any names but I've been to a few and they've never quite lived up to the hype. Between bad/poorly trained staff, cold food or long wait times, I've come to mostly avoid any place with a famous name attached to it. However, I have recently found an exception to all that: the new Gordon Ramsay Burger in River North. The renowned celebrity chef opened the second location of his burger concept in late December and it has already climbed close to the top of my personal list of the best burgers in town. With exceptional service adding to the thoughtful menu offerings, GRB has it all.  
My plus one and I started the evening out on a spicy note with the server-recommended Hellfire Chicken Wings. Perfect to share, these wings are tossed in a tangy hellfire sauce, Chef Ramsay's take on buffalo sauce. Embellished with thinly-sliced peppers and served alongside a cooling, homemade blue cheese, these wings are quite addicting!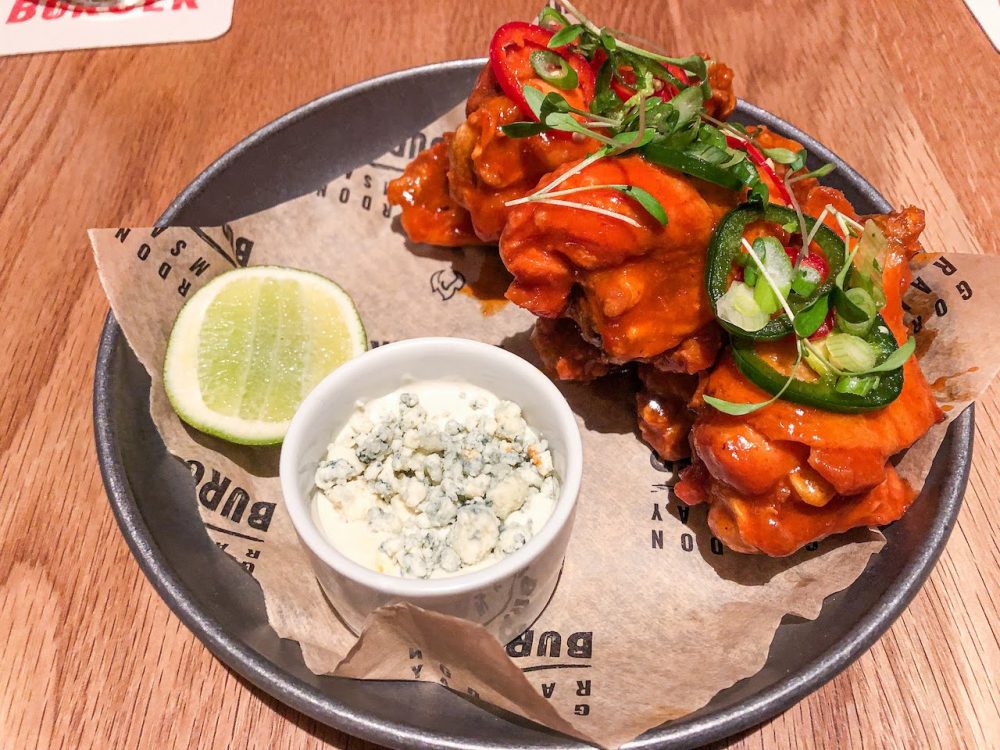 What I appreciate about GRB's menu is the conciseness of it - just enough options to not overwhelm the indecisive folks among us. That rings especially true with the burger offerings - eight indulgently messy handhelds that includes a vegan burger to keep up with the ever-changing dietary trends of the modern generations. The burger patties - made from some secret, magical blend of red meat and seasonings – are cooked to order and surprisingly, are not overshadowed by the numerous sauces, cheeses and other toppings each sandwich has to offer.  
We particularly enjoyed the Forest Burger, a burger so beautiful and put together at the start but once you bite or cut into it, the porcini aioli and fried egg floodgates open. Not saying that's a bad thing, I'm just warning you, it's not the tidiest burger to consume but as I've said before, no good burger is. A fat slice of gruyère and a mystery mix of mushrooms add to the umami blast of each bite. Arugula adds a pop of color to the sandwich but is otherwise overcome with the other textures and flavors of our server's favorite burger on the menu.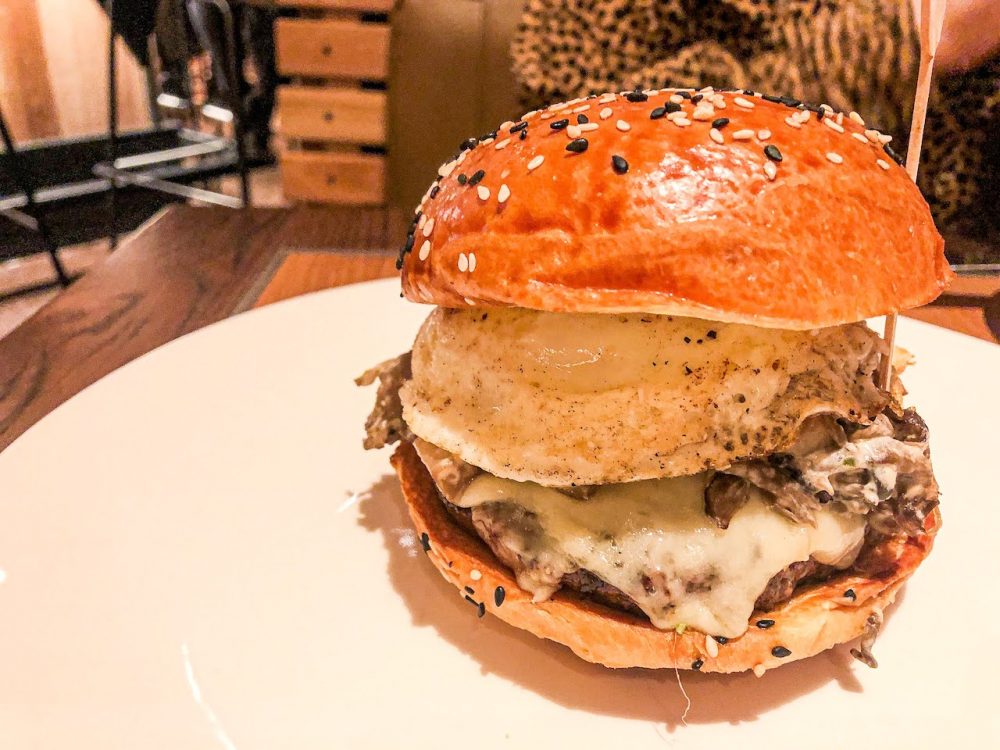 Blue cheese lovers will gravitate towards the duh...Blue Cheeseburger, a heaping tower of various iterations of blue cheese and onions. Crumbled Stilton blue cheese and blue cheese dressing is surrounded on all sides by onion – at the top, a THICK fried onion ring that adds crunch to an otherwise soft-textured sandwich; and below it, perfectly caramelized onions, contributing a touch of sweetness to it all. As with the Forest Burger, the greenery of the frisée and Bibb lettuce is almost an afterthought but the fresh element is most welcome with this equally-messy burger.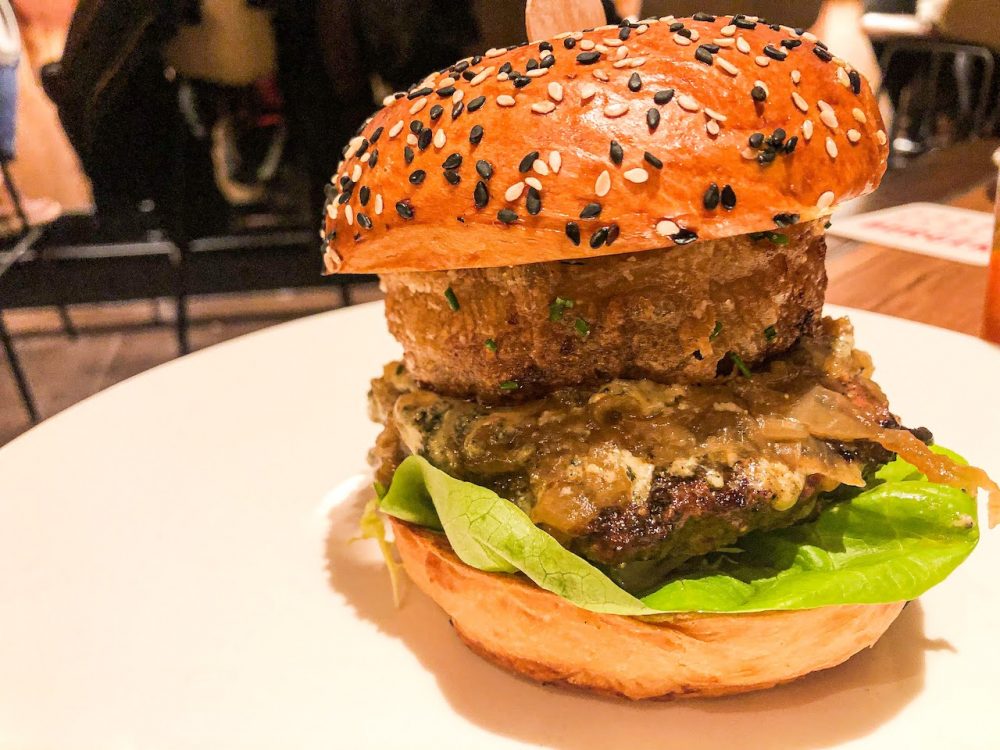 Pair your Gordon Ramsay burger with a side of Truffle Fries, a delicious pile of hand cut potatoes garnished with droplets of truffle, shreds of parmesan and finely chopped chives.  
Don't forget about the refreshments! The restaurant bar slings out boozy cocktails, draft beers, seltzers and wine. My fellow bourbon fans will guzzle the Smoke On The Water cocktail made with Maker's Mark, Balcones Brimstone Smoked Whisky, dark maple, angostura bitters and orange; or The Kickback, featuring Maker's Mark, Grand Marnier, smashed oranges, honey, angostura bitters, berries and nutmeg. In the mood for a margarita? Gordon's got you covered there too with The Slow Byrne, a Teramana Blanco Tequila-based sipper with Ancho Reyes Chile Liqueur, pineapple, lime and chili salt along the rim.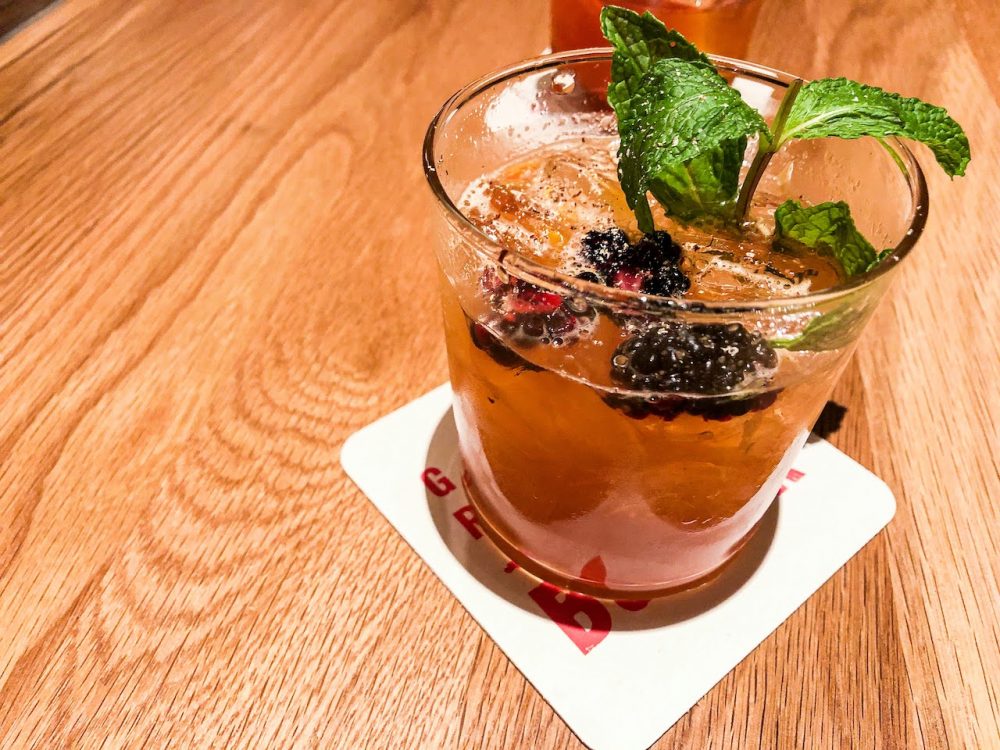 I know how filling chicken wings, fries and a burger can be but believe me, you need to save room for dessert. GRB's Oreo Crème Brûlée Shake is simply out-of-bounds! The most heavenly blend of cookies & cream ice cream awaits its big reveal below a thick layer of dreamy crème brûlée pudding. Those two elements are so sublime you may not even notice the swirl of whipped cream and obligatory Oreo garnish.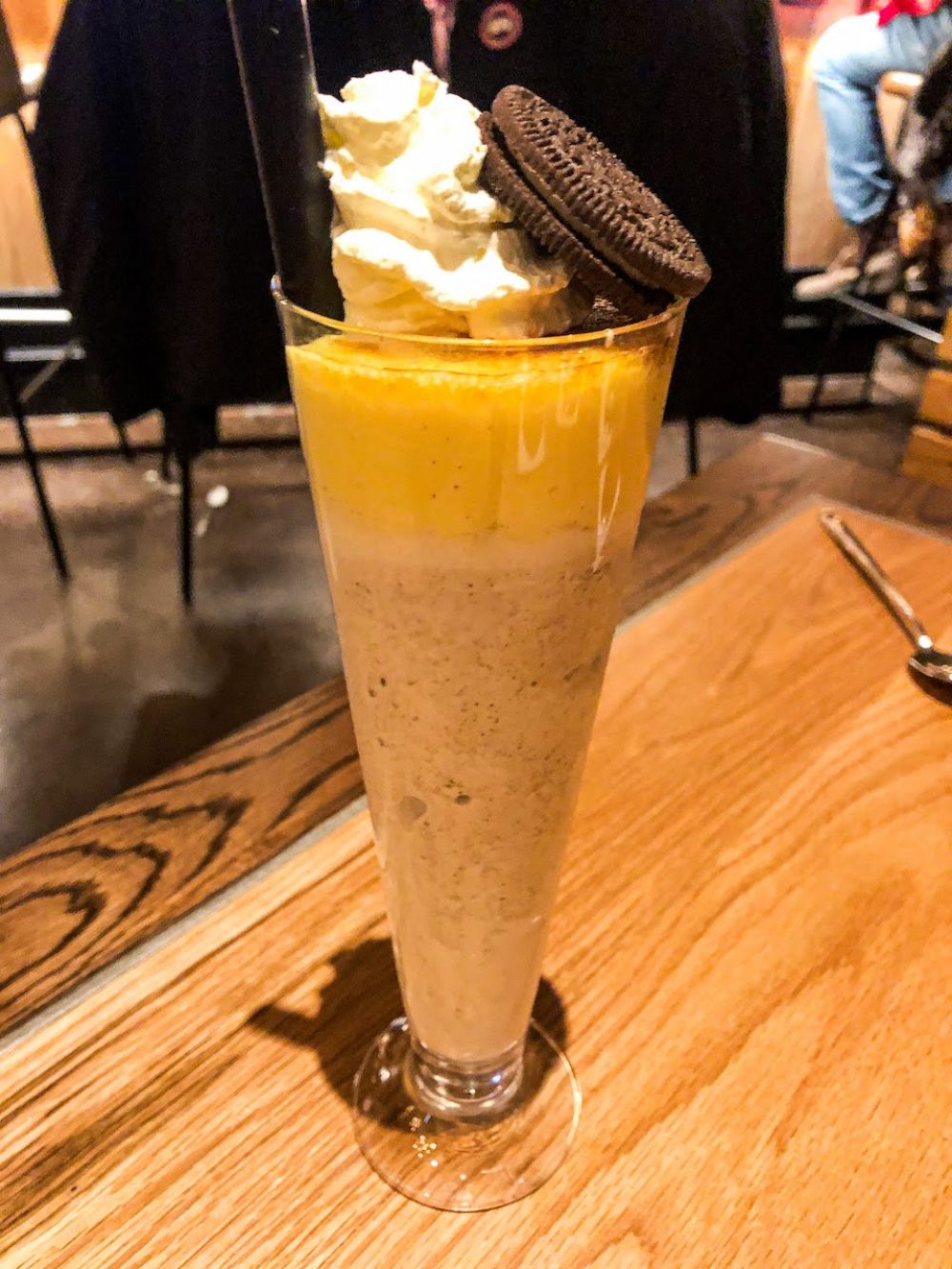 But enough about the food, the service was some of the best I've ever had. We were lucky enough to have Nelson take care of us for the evening. He was attentive, gregarious and fun, everything a restaurant guest could ask for in a server. The rest of the staff seemed to echo his vibrance and it made me, just for a second, forget about the staffing shortages and hardships that continue to impact the industry. Though I'm sure Chef Ramsay and his brand wouldn't skimp on impeccable service to complement his legendary food.   
Gordon Ramsay Burger is located at 2 E Ontario in the lively River North neighborhood. They are open seven days a week starting at 11am. Reservations are strongly recommended, even on a weeknight!