---
With a lunch-friendly menu and a prime downtown location, 90th Meridian is your next mid-day escape from the office. From shared plates to salads to sandwiches, this comfortable but classy locale has a little something for every craving. We recently swung by for their 6pm final seating and enjoyed a few fan favorites!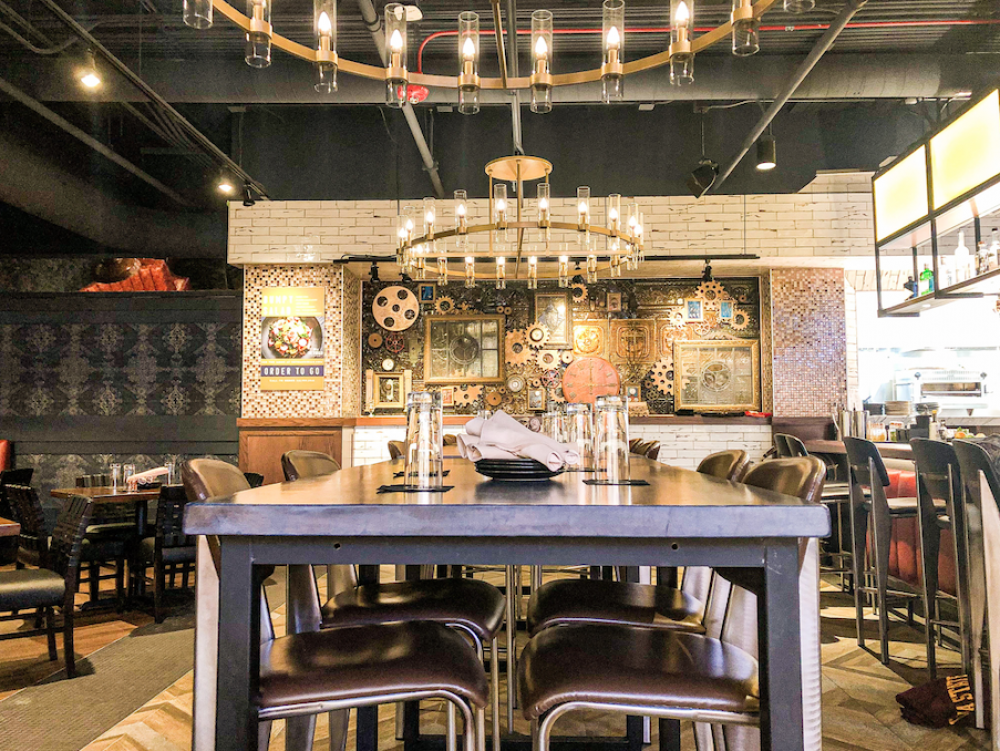 Who ever said you can't have French fries on a salad? 90th Meridian certainly didn't listen! Their French Fry Salad is surprisingly healthier than you would think, packed with plenty of arugula, tomatoes, balsamic onions and chives. This is the forest that hides the mound of curly fries underneath, along with crumbled bleu cheese and bacon dressed with a light, bleu cheese dressing.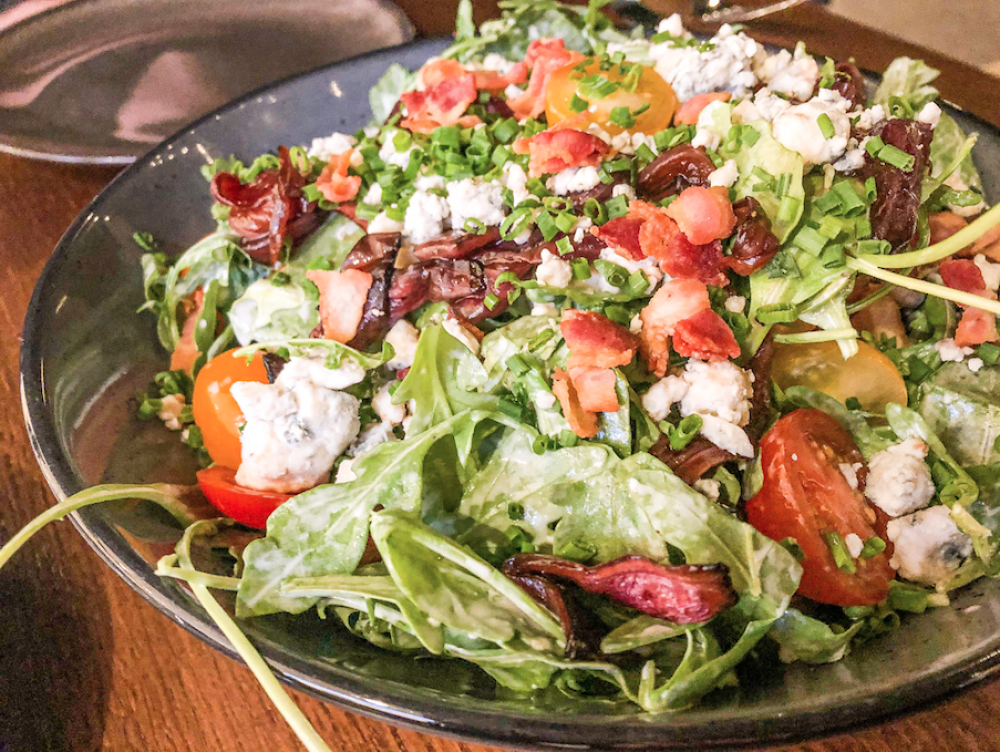 To add a little spice to your palate, get General Tso's Chicken Sandwich. Warning, this handheld will get messy! The crispy chicken thigh is heavily blanketed with sticky ginger sauce and house-fermented hot sauce, topped with marinated cucumbers and jalapeños on a brioche bun. Each sandwich is served with a side of curly fries but you can opt for a side salad instead (especially if you already ordered the French Fry Salad).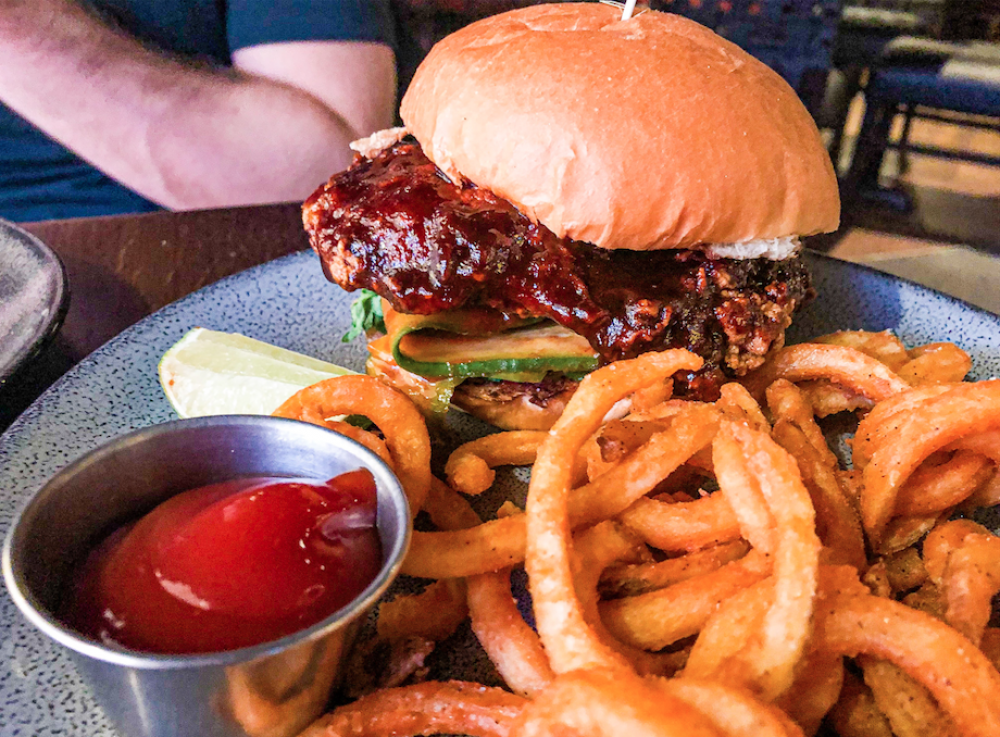 An alleged and accidental Los Angeles creation in the French Dip sandwich meets Vietnamese tradition in 90th Meridian's Banh Mi Dip. A potato hoagie bun slathered in sriracha aioli is served brimming with strips of seasoned steak, pickled veggies, basil, cilantro and jalapeños. To dip or not to dip, a bowl of savory bone broth saddles up to the sandwich for your convenience.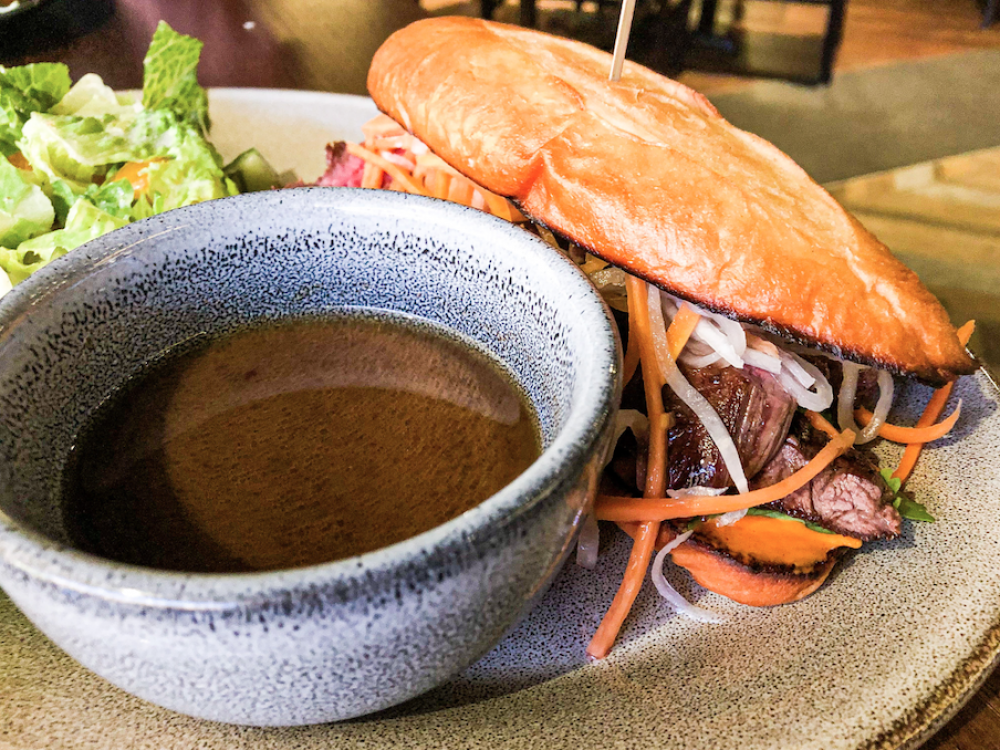 As always, save room for dessert. With a small sampling of locally made ice cream, sorbet and gelato, a scoop of one or all is a light way to end the evening. We are still drooling over the Cookies 'n Cream ice cream, courtesy of Homer's Ice Cream in Wilmette. A scoop that may just inspire us to take the short drive up there to try some more flavors!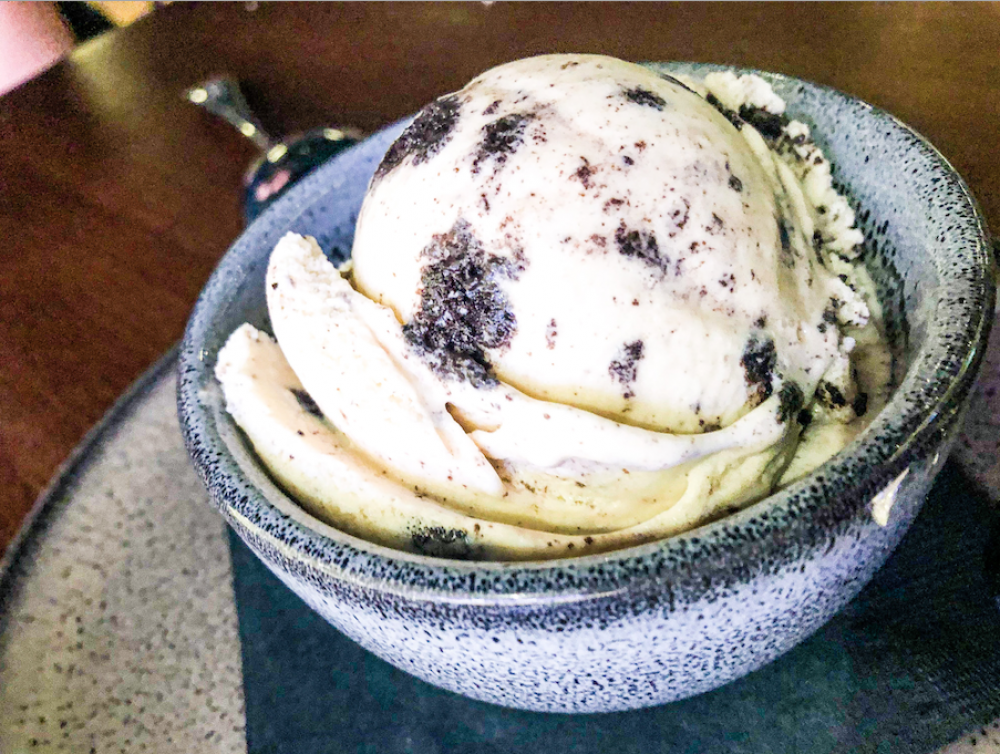 90th Meridian is location on the first floor of the Central Standard Building at 213 S Lasalle. They are open for lunch hours only Monday and Friday from 11am to 2pm; lunch or post work eats and imbibing Tuesday through Thursday 11am-7pm with the last seating at 6pm. The restaurant in closed on the weekends. The financial district restaurant also offers in-office catering in the downtown area. It's a great way to treat your colleagues to a nice lunch if you are back in the office!