---
One brisk evening we sat down to try Momotaro's Omakase, or single bite tasting. It's a near infinite serving of the best of the best from an extensive sushi and izakaya menu. Ready to get hungry? Here's what happened:
We're starting light with a traditional Ogo Salad made from seaweed. This bodes well for us making through the entire omakase without tapping out.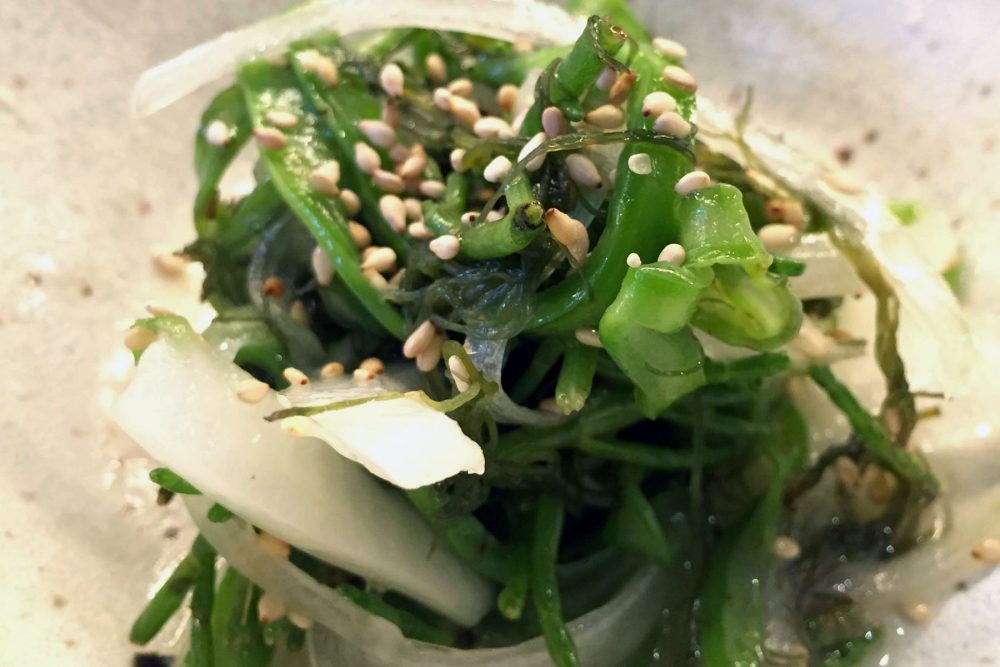 And in case the first salad didn't cut it, the most elaborate Potato Salad ever.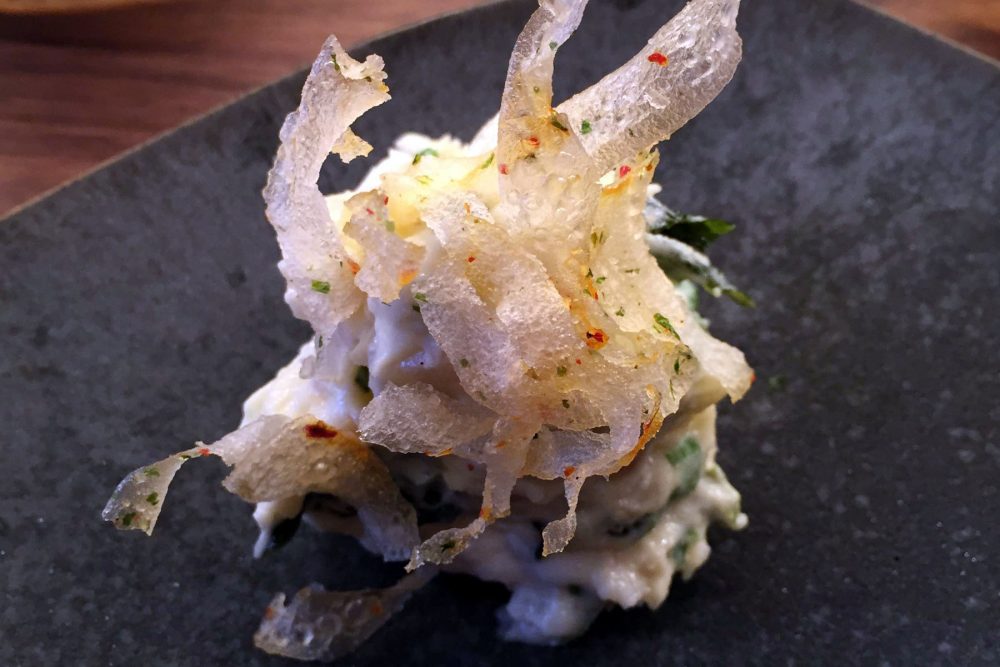 Moving into our first taste of fish with Momotaro's signature Aju Yakisugi which is cured Jack Mackerel smoked with 1000 year-old cypress, which seems really old, even for a tree.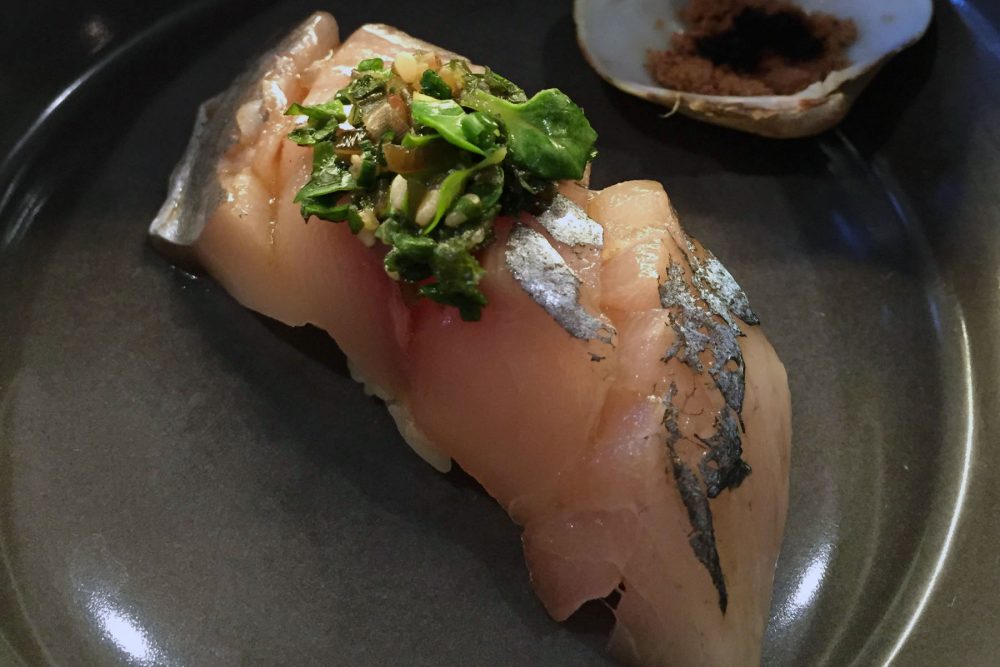 Now a beautiful Iwashi Isobemaki preparation. These sardines are not like the ones we order on our pizza.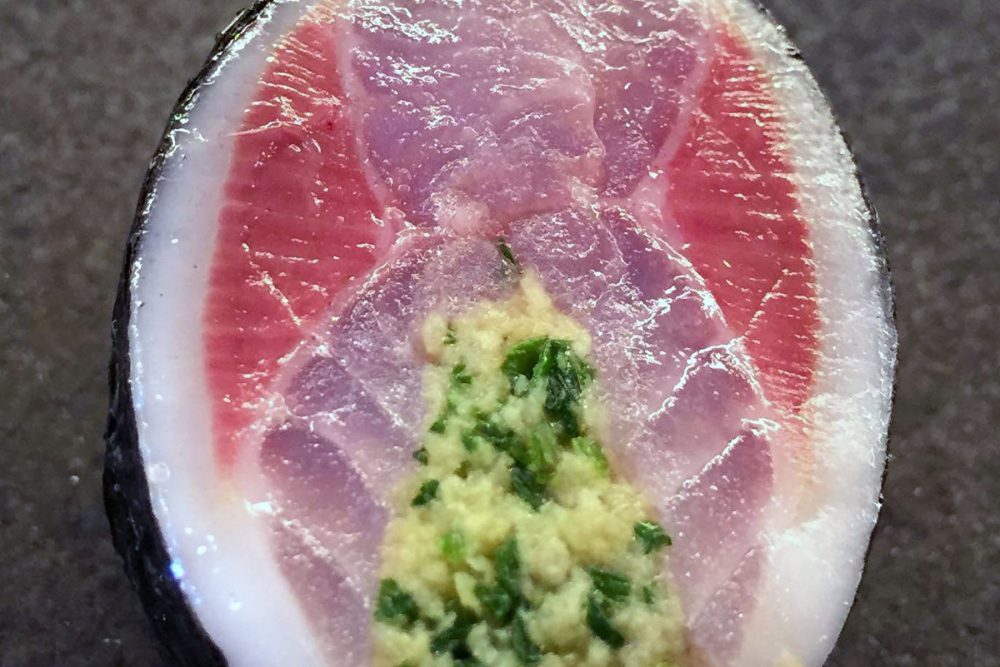 The Madai Yubiki is typically served in Japan at special occasions, or in Chicago whenever.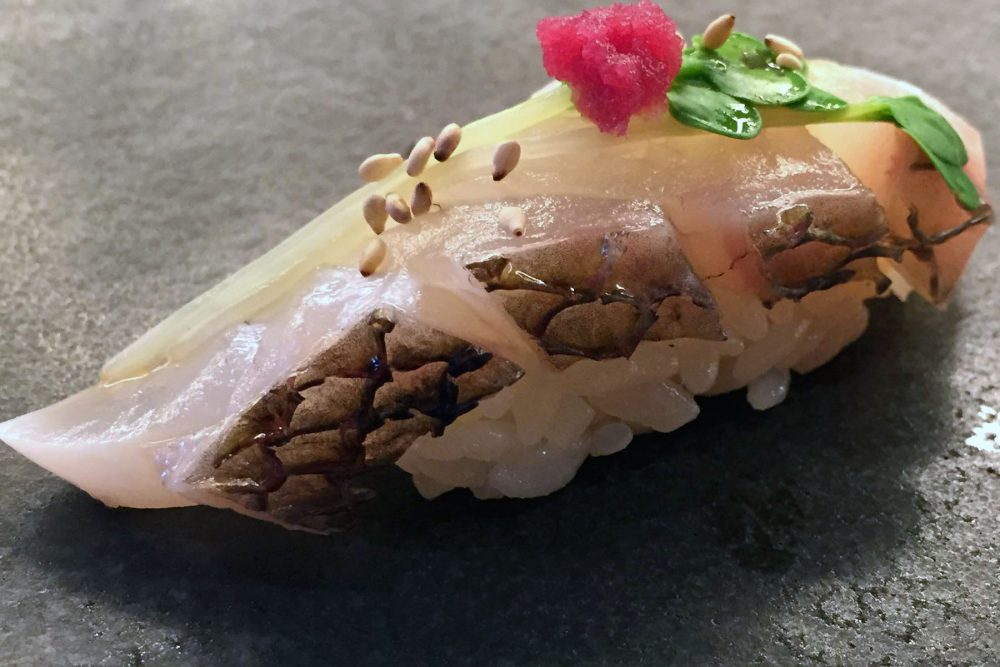 Our first crustacean! The Botan Ebi Ikura Donburi is a prawn with some Salmon Roe accoutrement.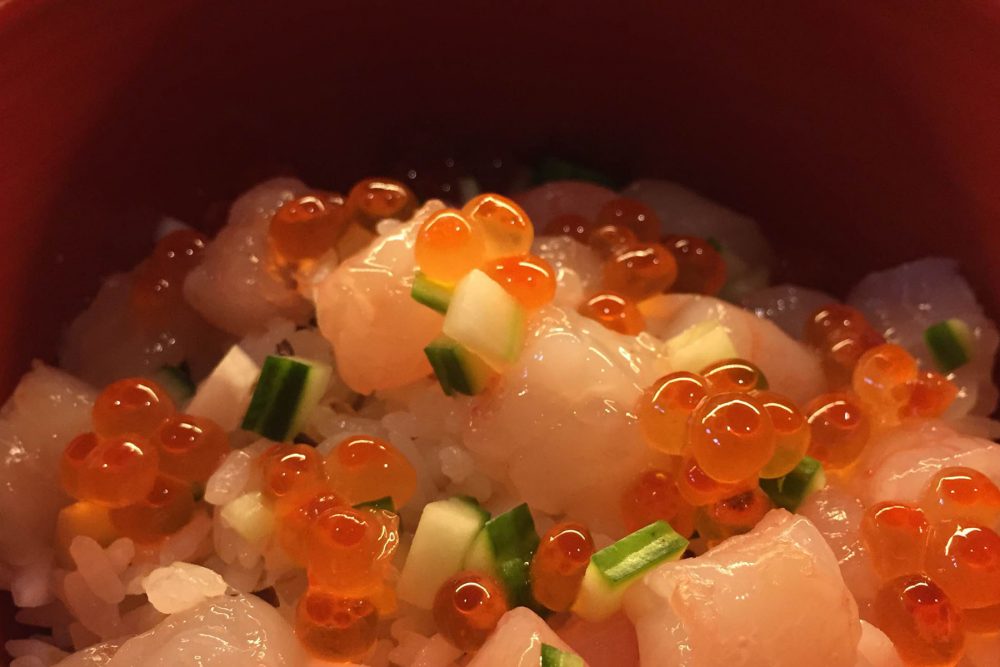 Now we're cookin'! Everybody loves fatty Ootoro. This is the good stuff right here.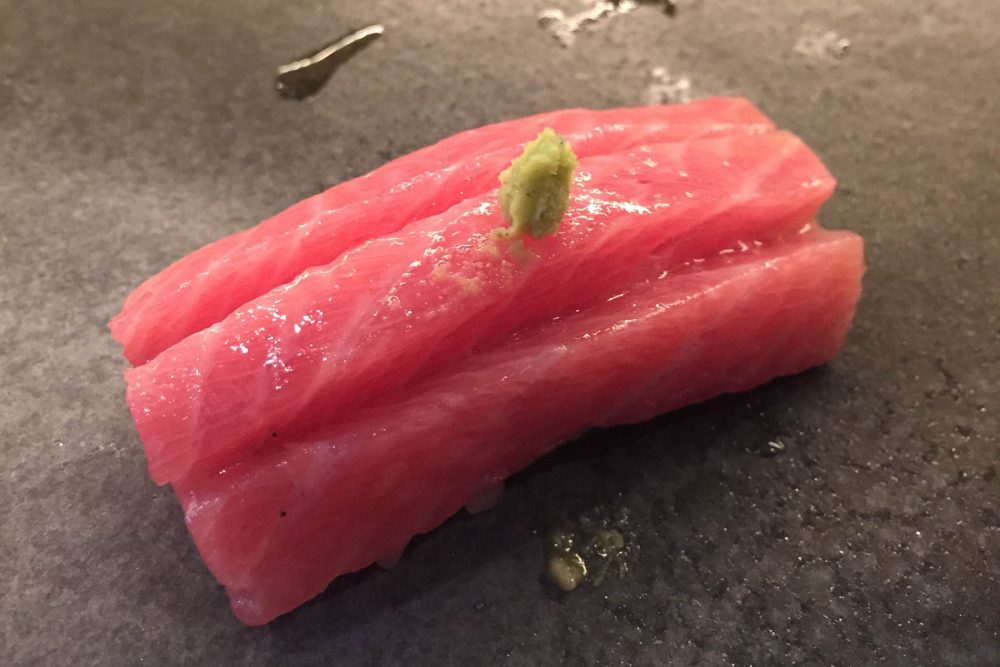 And the follow up Akazaebi Kobujime is another delicious shrimp. We're starting to get full…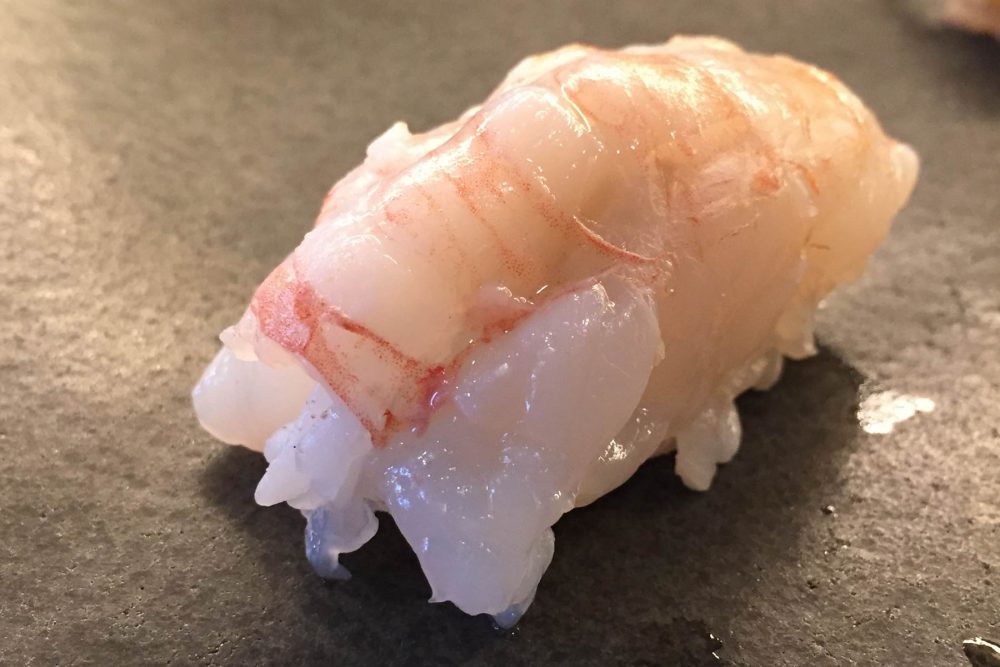 A breather with the Momotaro Zuke, which kind of looks like sashimi but is actually a soy marinated tomato.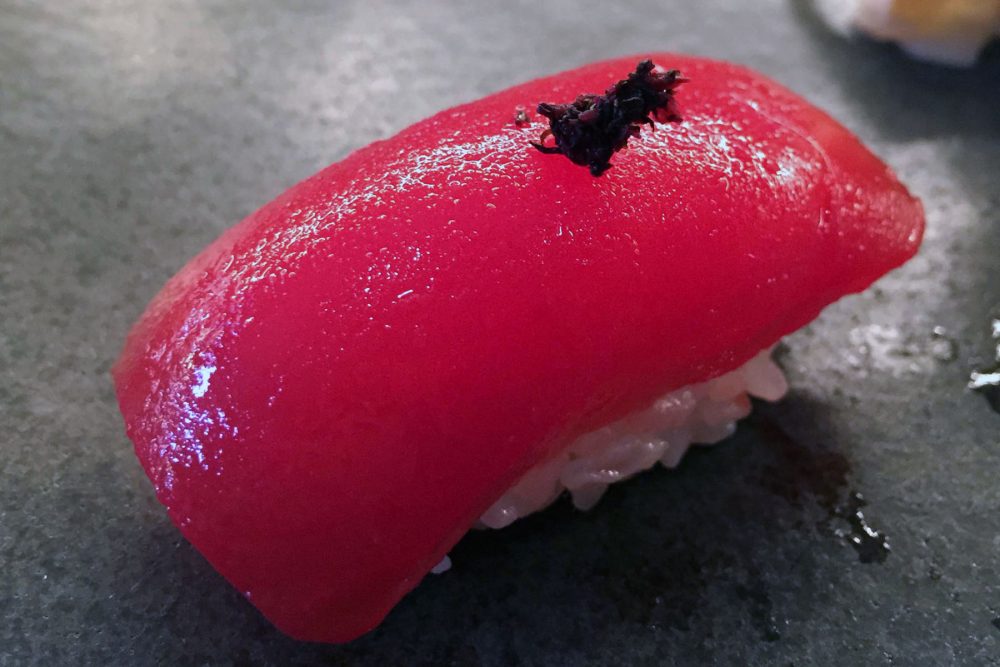 Right back into it with a charcoal-grilled Angel Prawn served with Akakosho sauce.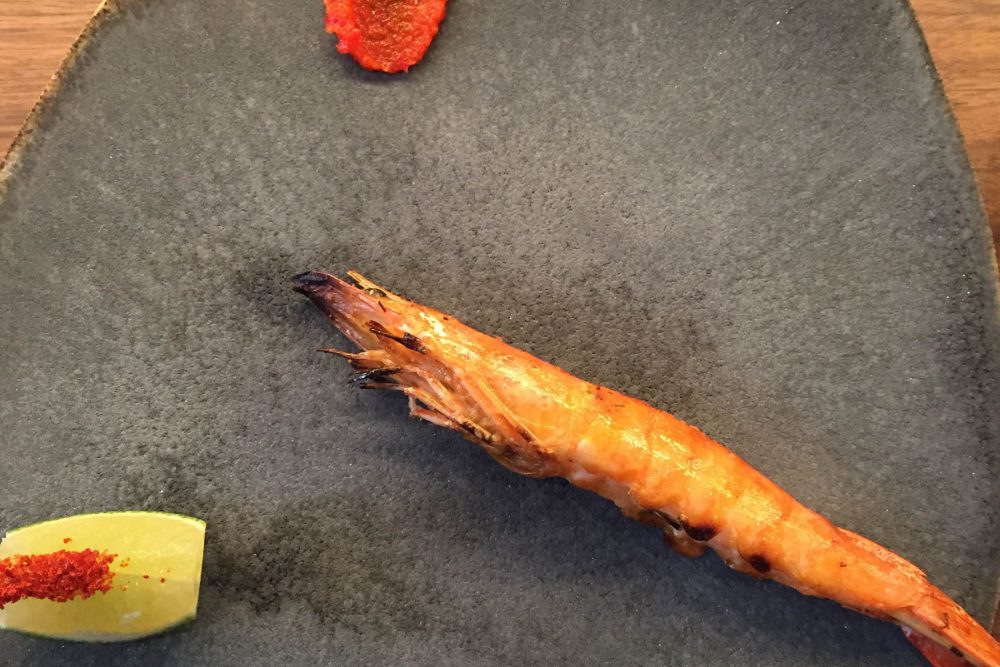 We have't had Botan Candy since childhood! You eat the wrapper, and it brings back some serious memories.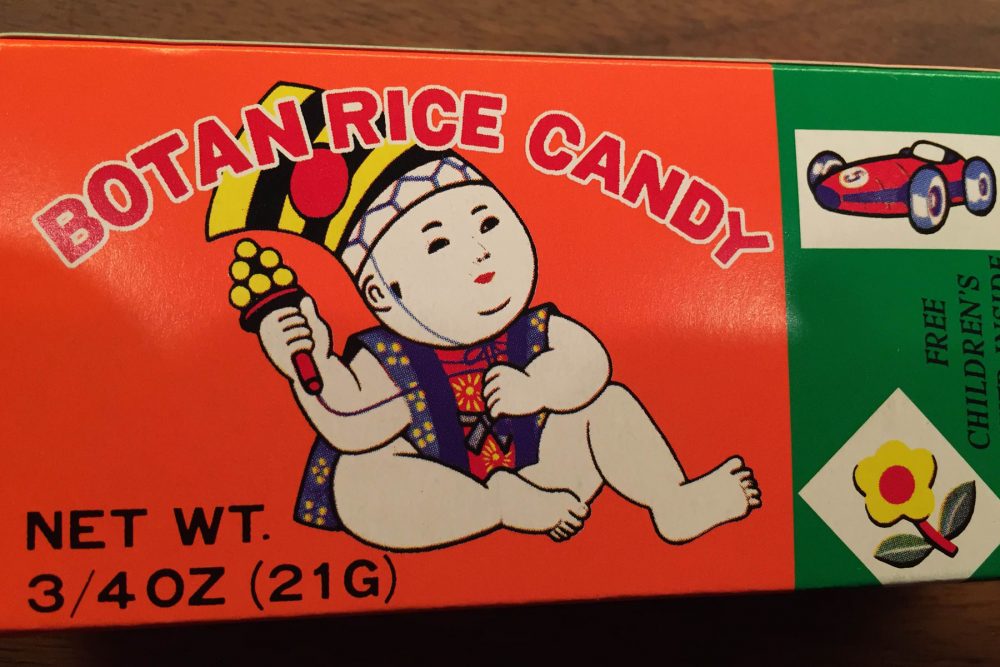 Nostalgia time over. Tenkoburi is served and eaten.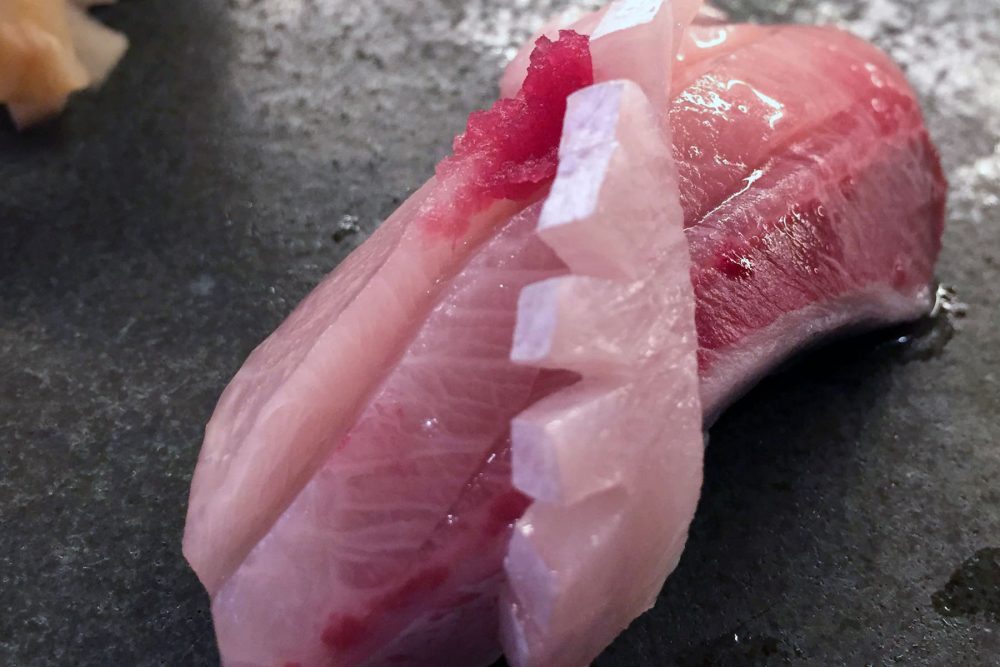 Momotaro Tartare is presented with these cute wooden spoons, which also smile at you in the right light. We're making jokes at this point because we're beyond full and somewhat delirious.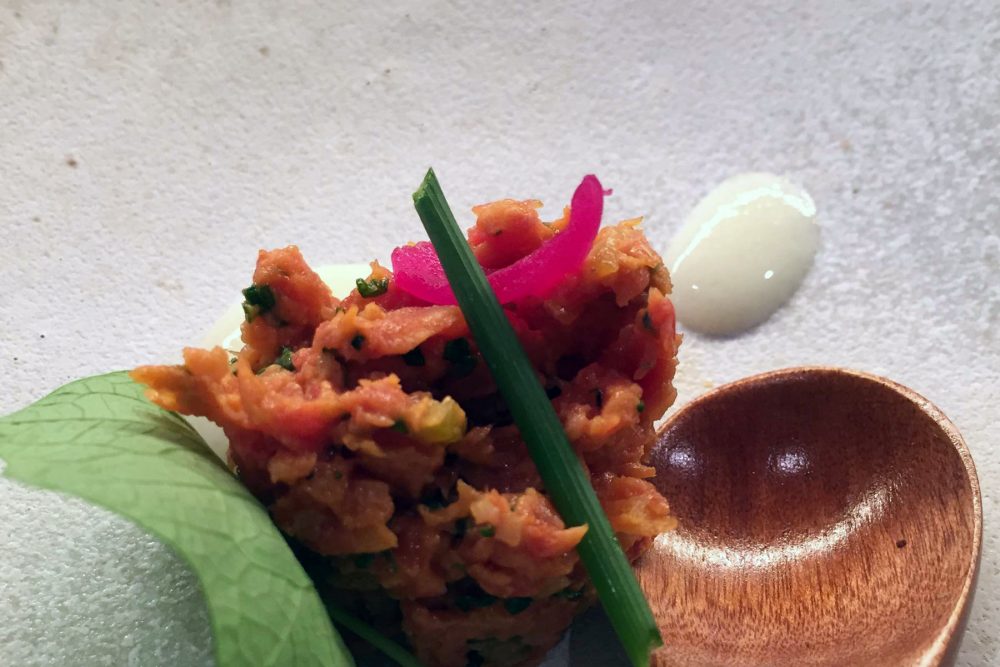 Next up a Mizudako, or octopus, preparation with plum sauce.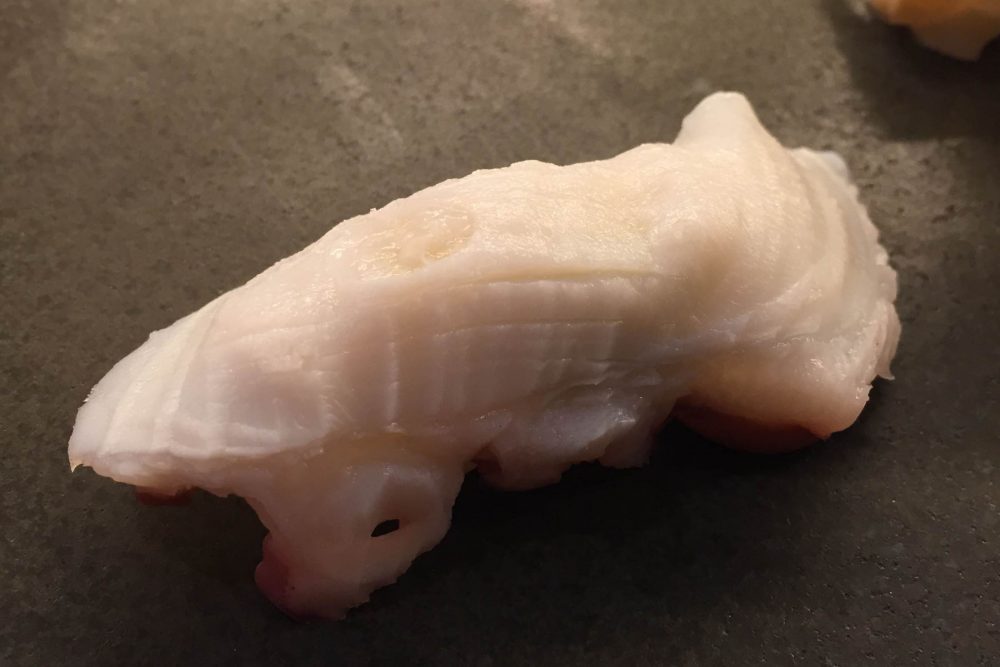 A classic favorite, the Bonito Tataki has ponzu and ginger to bring out the robust flavor.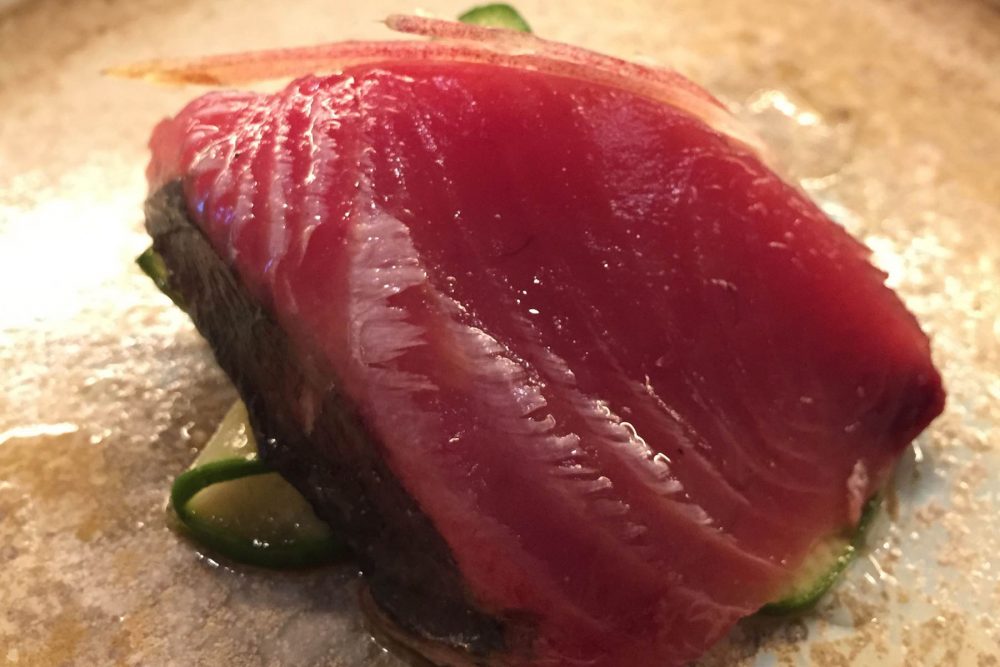 The seared Kurosawa Saba Megamaki looks beautiful and tastes even better.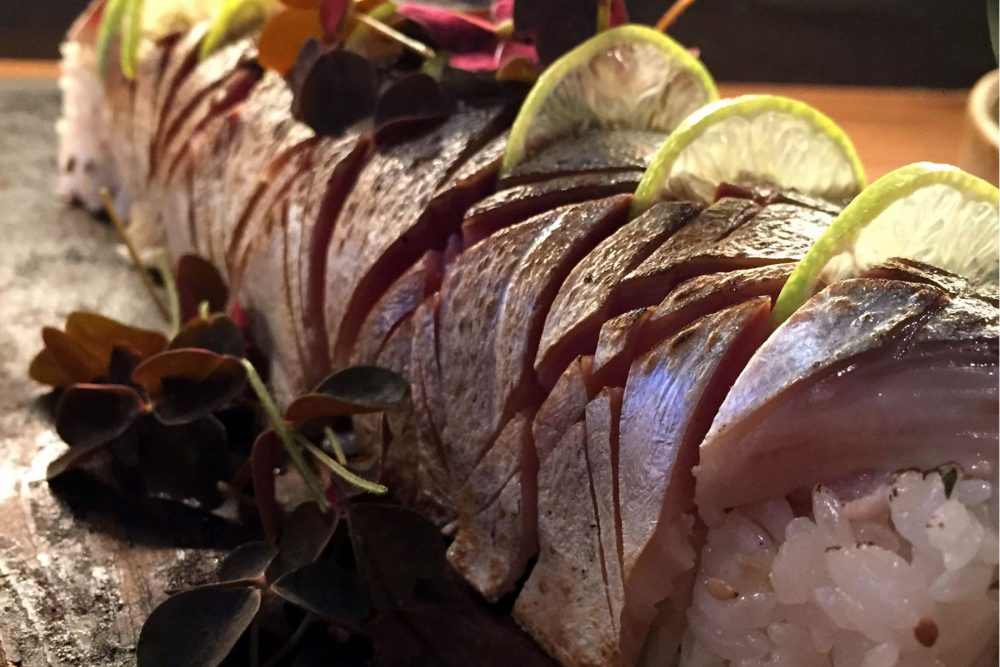 Here's a traditional Honmaguro Zuke, or bluefin tuna.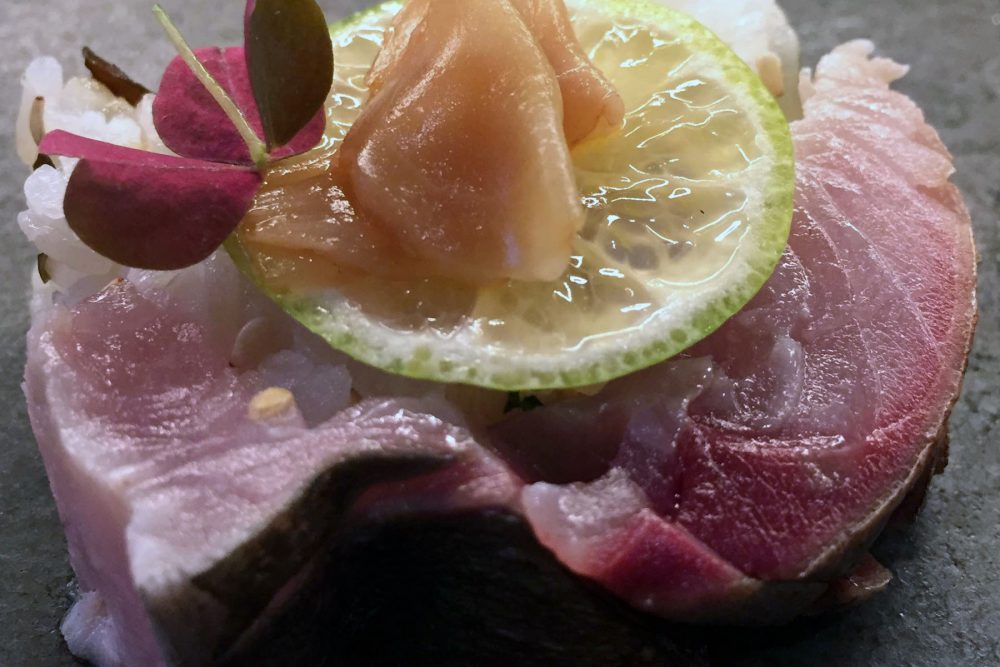 Followed by Hawaiian Amberjack, on the menu as Kanpachi.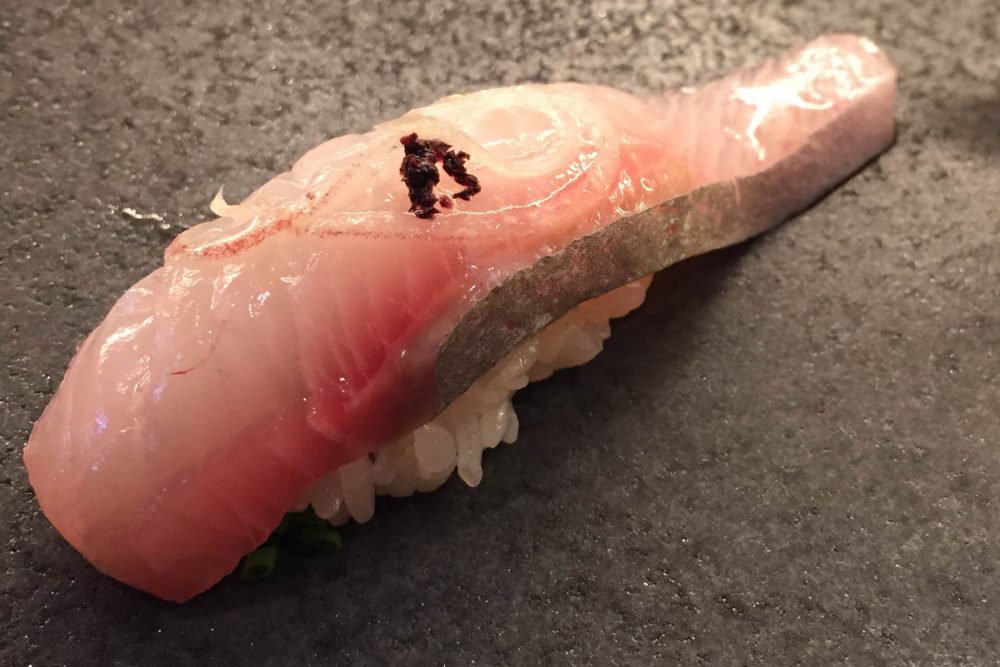 Now Koika, or baby squid, makes an appearance.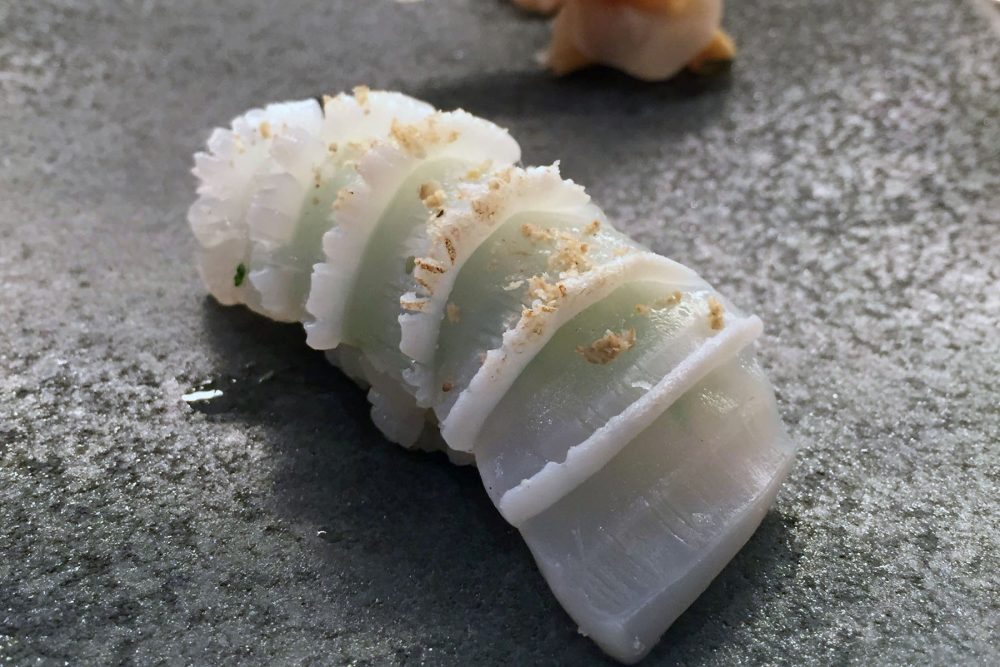 The Mategai is a razor clam served with plum paste. We don't see this in Chicago very often because it needs to be super fresh.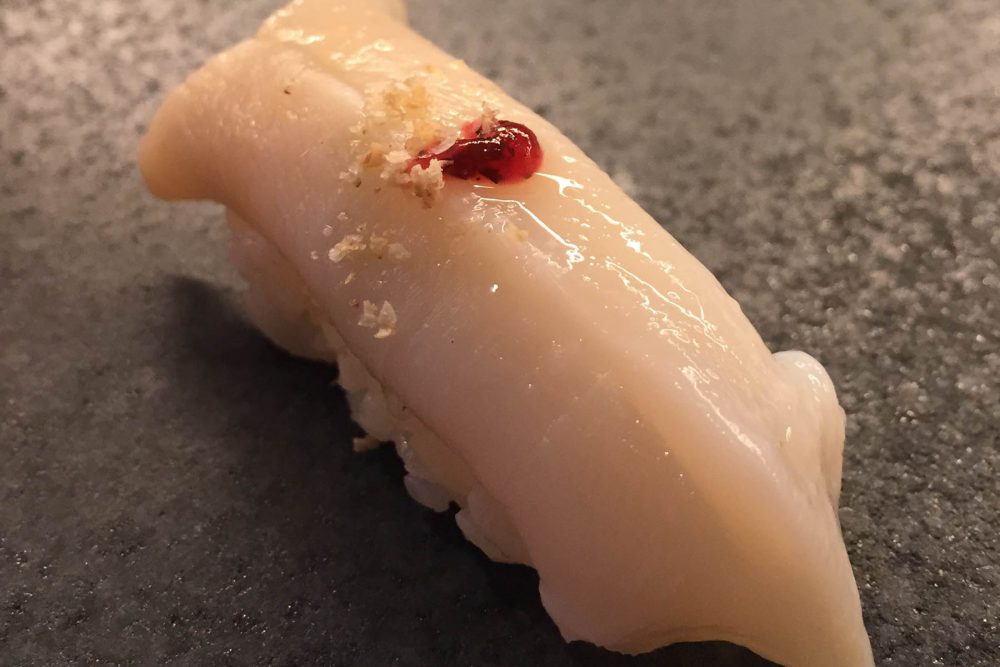 Another prawn preparation shows up in the Tenshi Ebi.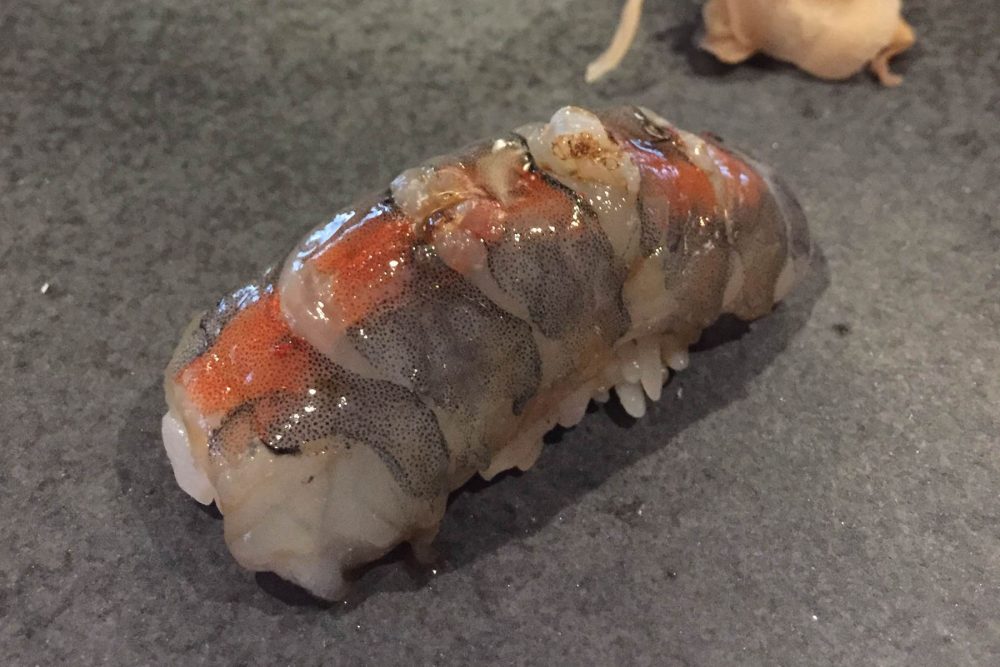 Momotaro's version of tuna on crispy rice is the Negi Hama, and it's perfect.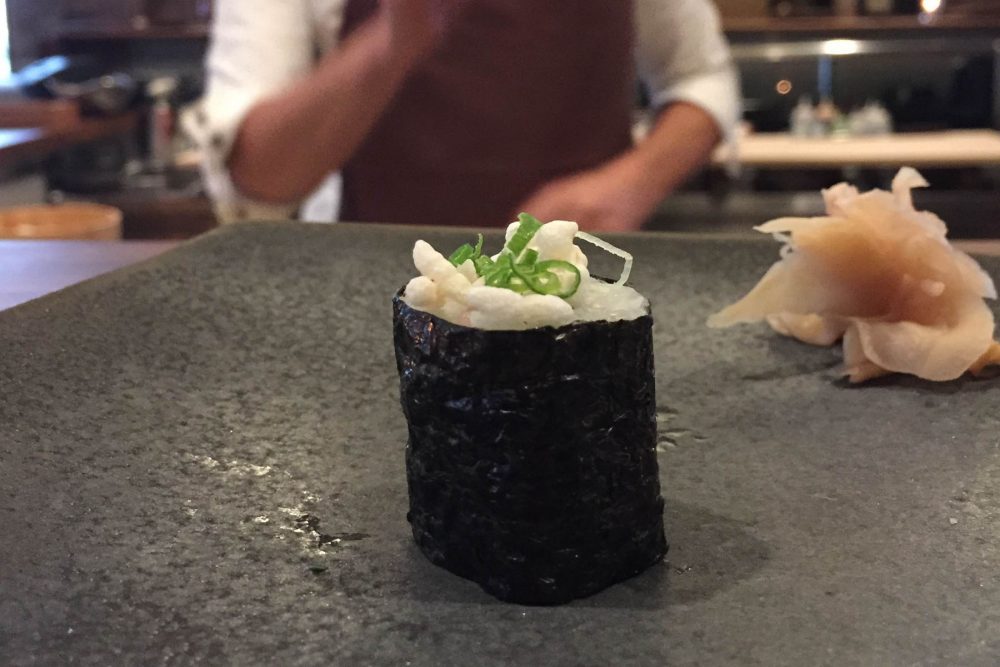 The first chicken dish is the Tsukune and Quail Egg. Meat on a stick is fine by us.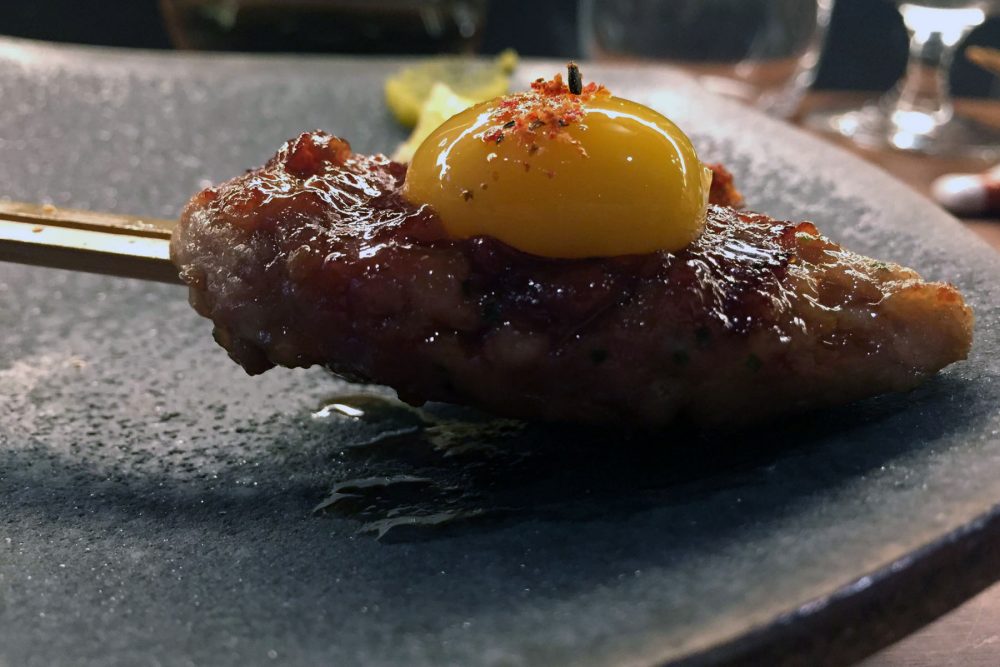 The second cooked item in a row is Unagi! This eel is done perfectly, but we're really, really, really full at this point.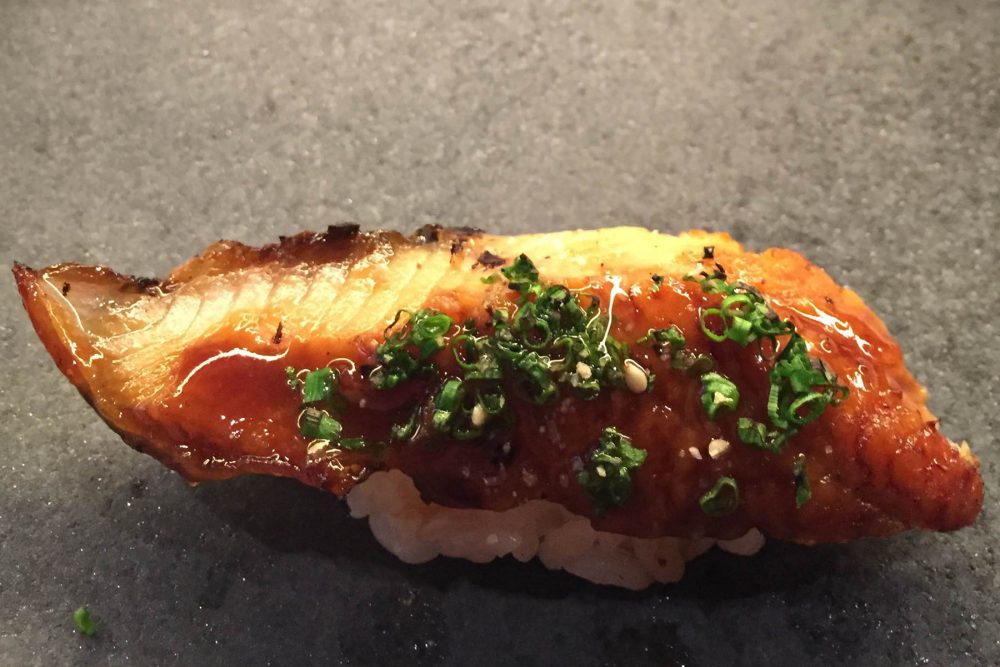 A5 Miyazaki Wagyu. We can't believe we made it this far, but it was all worth it. This is the real deal folks. Once you taste A5 wagyu you'll understand why you ate the equivalent of seven meals to get here.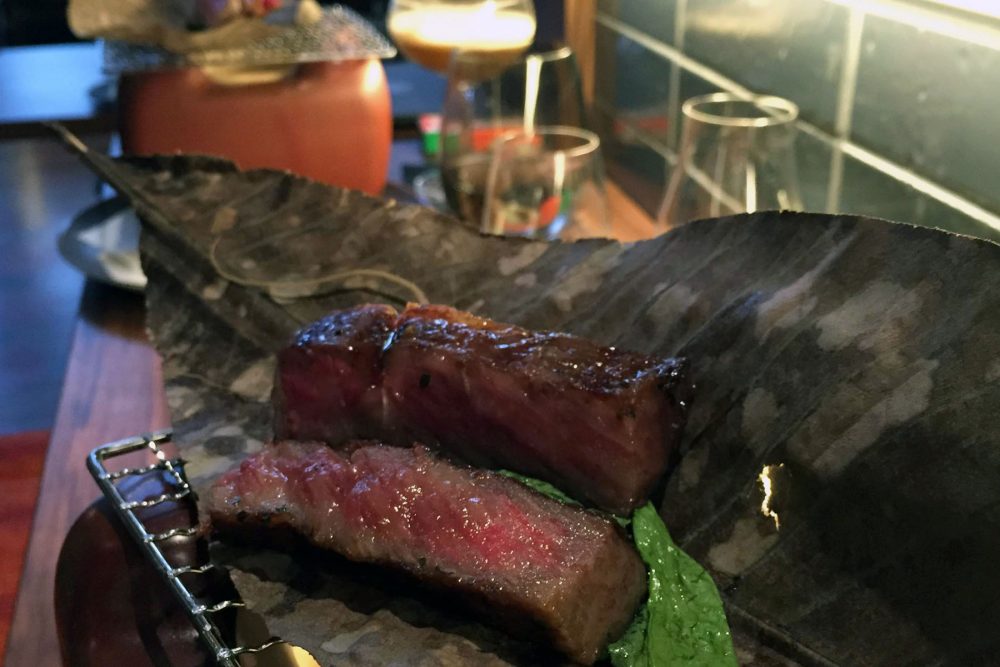 In Japan, dessert is typically a simple affair. This super cute Japanese Baby Peach on that wooden spoon is all we can handle anyway, but it's the perfect end to one of the most decadent meals we've ever had.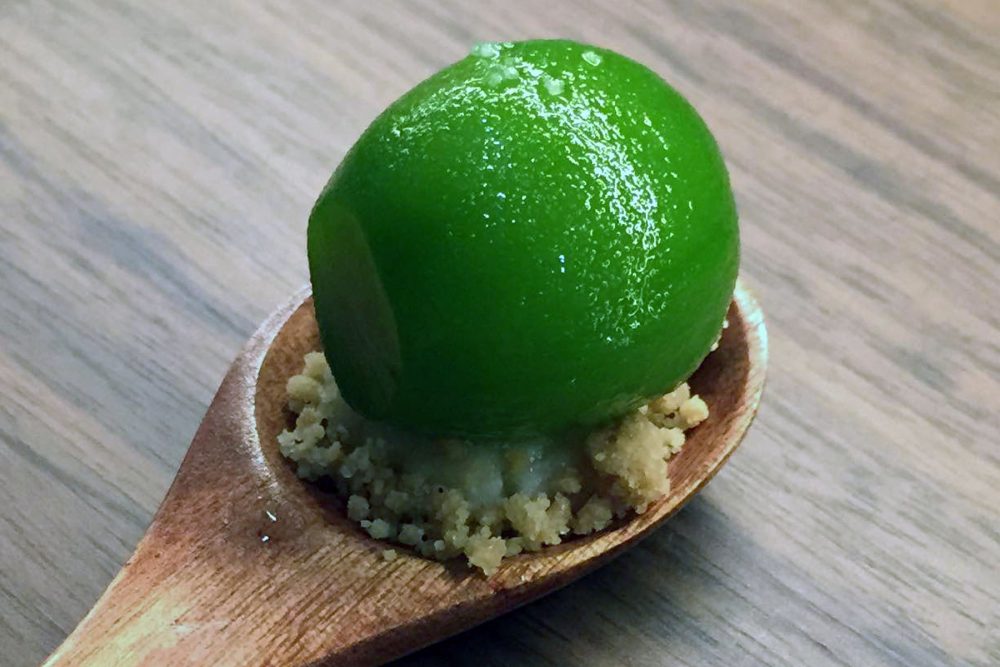 Omakase dining is a Japanese tradition. Eating one simple piece of beautifully prepared food until you tap out is an experience no Chicagoan should miss.