---
Updated February 25, 2015
The Sixteenth Annual Chicago's Best WingFest did not disappoint its sold-out crowd this year. Heaps of wings from 18 Chicagoland restaurants were doled out to frenzied wing fans, who were not shy about covering their hands and faces in sauce.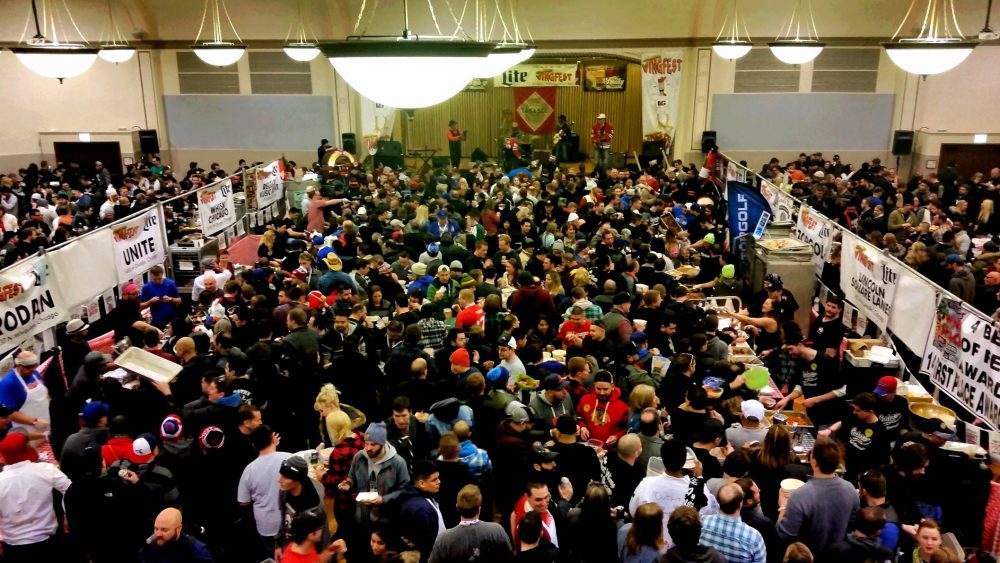 Over 50,000 wings were eaten over the course of only 3 hours, with all restaurants cleaned out of chicken well before the 5pm end time.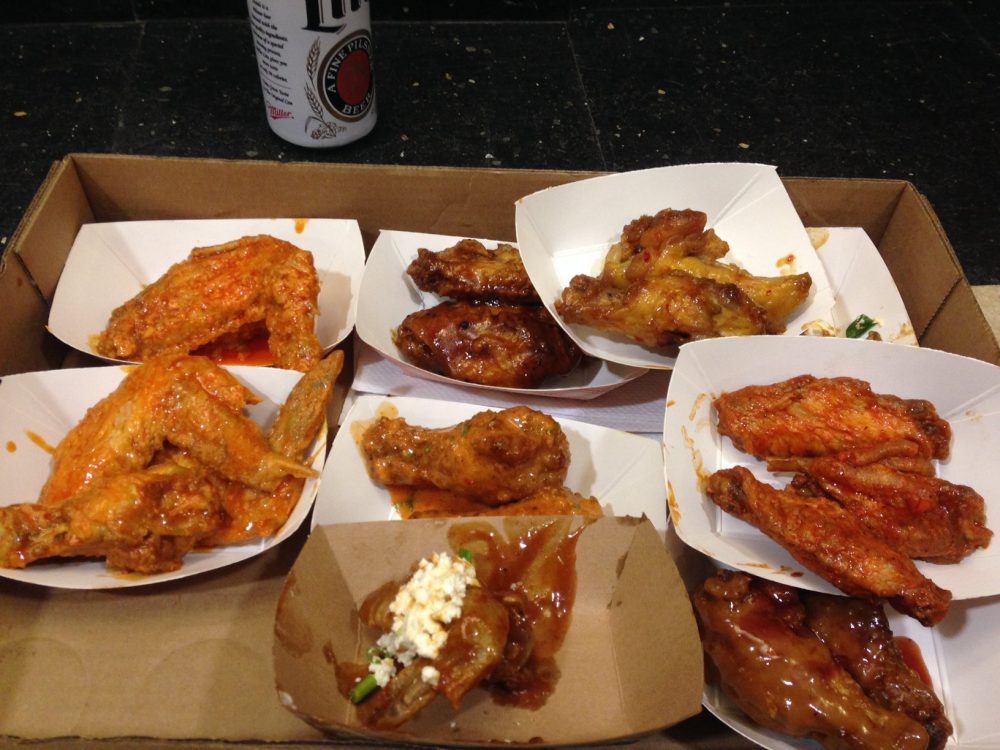 Awards were given out in four categories: Mild, Hot, BBQ, and Exotic. Gators Wing Shack took home the Best Mild Wings prize, making them the most decorated restaurant in the history of WingFest.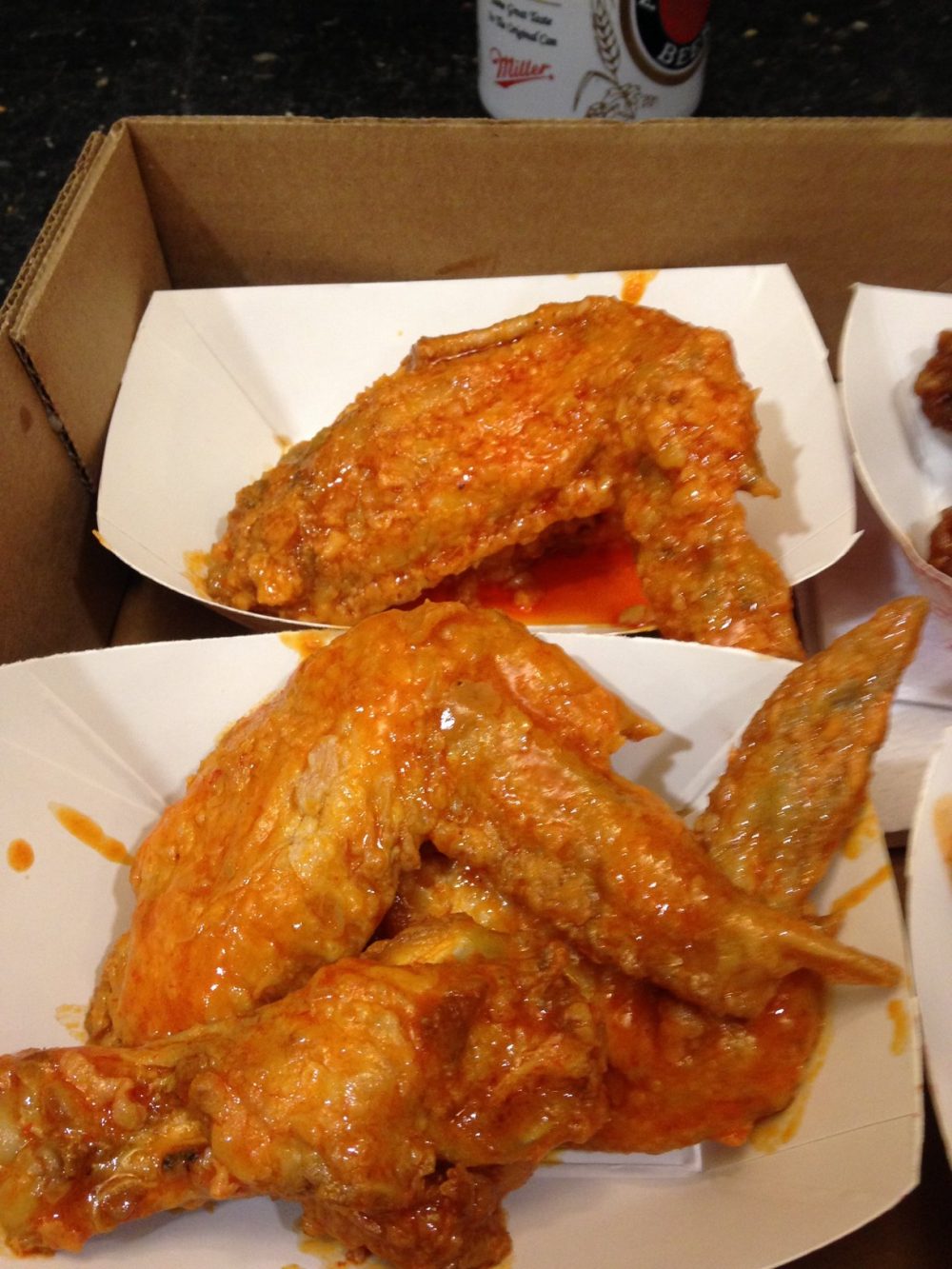 The Best in the Hot category went to Output, and best Exotic Wings was awarded to Estrella Negra for their tamarind wings with chives and goat cheese.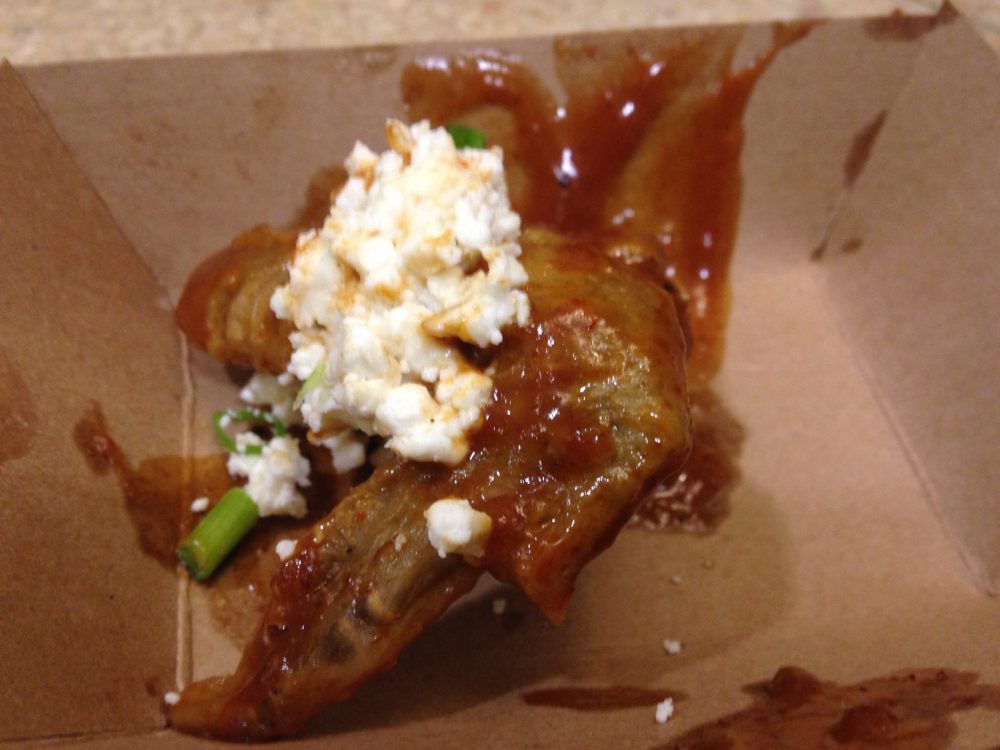 Buffalo Wings & Rings came away as the big winner, however. Not only did their Bourbon BBQ Wings win 1st place in the BBQ category; they also received the most points over all, earning them the coveted Best in Fest title.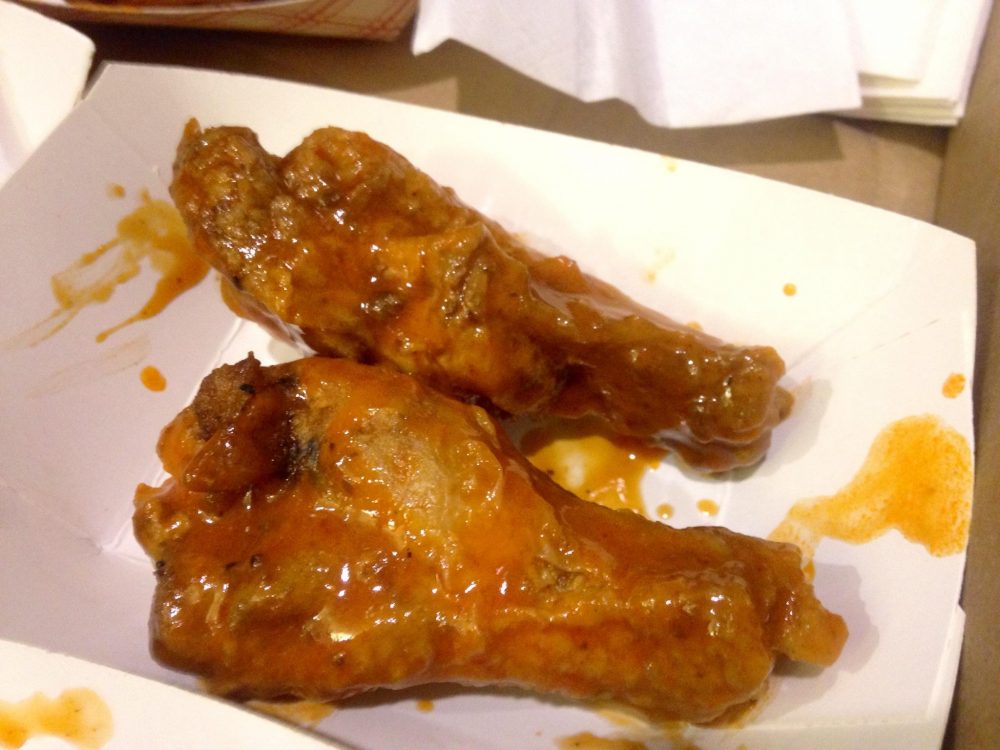 With so many wings to consume, two attendees rose above the masses to become Lord and Lady of the Wings. Leo Perez ate 15 wings in 3 minutes to earn the title, while Katrina Fraley took the Lady crown for the third time with 12 wings eaten in the allotted time.
WingFest also donated $5,000 to their charity partner Chicago Neighbors United, a non-profit, community based organization which provides educational scholarships to inner city youth residing in the 27th Ward of Chicago.