---
Chop Shop is Wicker Park's resident jack-of-all trades; butcher shop, deli, bar, event space and casual dining spot wrapped into one diverse warehouse-y space on North Avenue. With a year now under their belt, Chop Shop has begun weekend brunch service, focusing on meat-centric dishes and featuring locally sourced meats, dairy and produce.
Are you ready to take a brunch-tastic journey without leaving Wicker Park? Here's what you'll see at Chop Shop:
We start with Bacon Cheddar Biscuits drizzled in maple bourbon butter.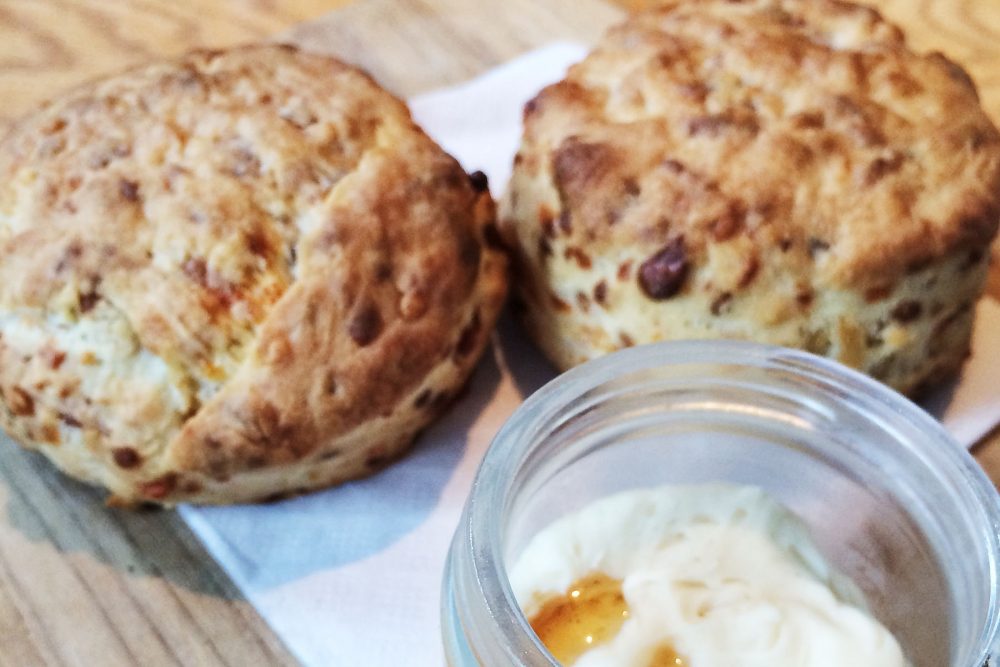 Next up Parma Prosciutto Wrapped Burratta with a wine reduction.
It's cool, you were on your second Bloody Mary by this point anyway right?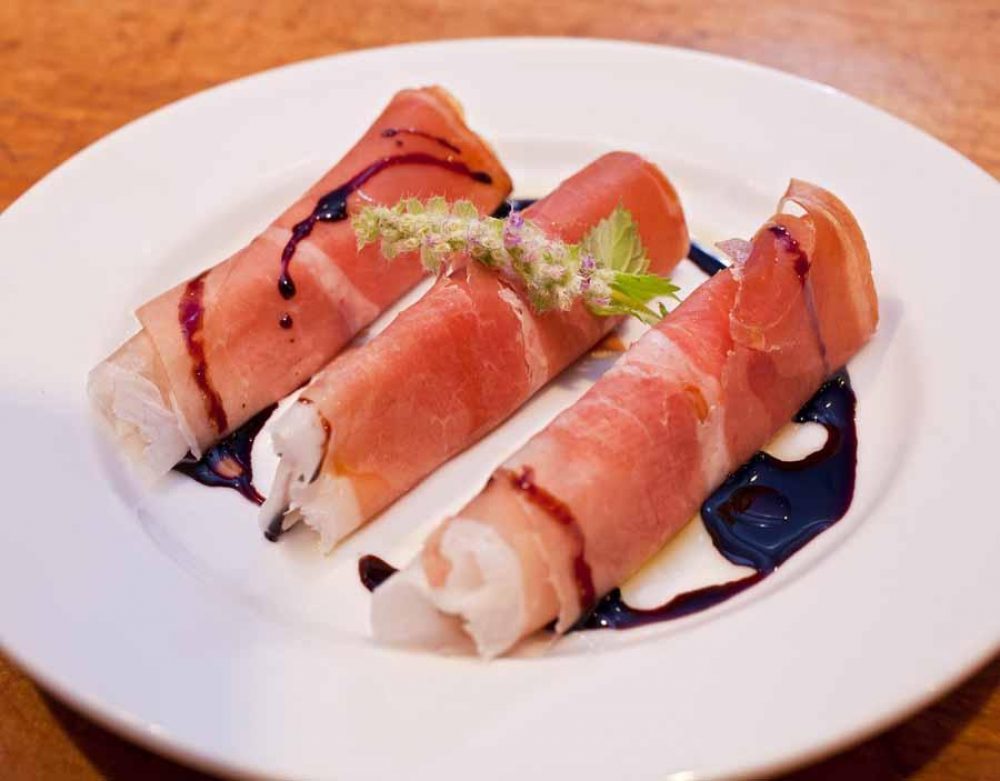 Chop Shop is all about the meat, so no surprise when selections from their Charcuterie and Crudo selections are dropped off. First up is Cured Smoked Salmon with crispy salmon skin and pickled vegetables.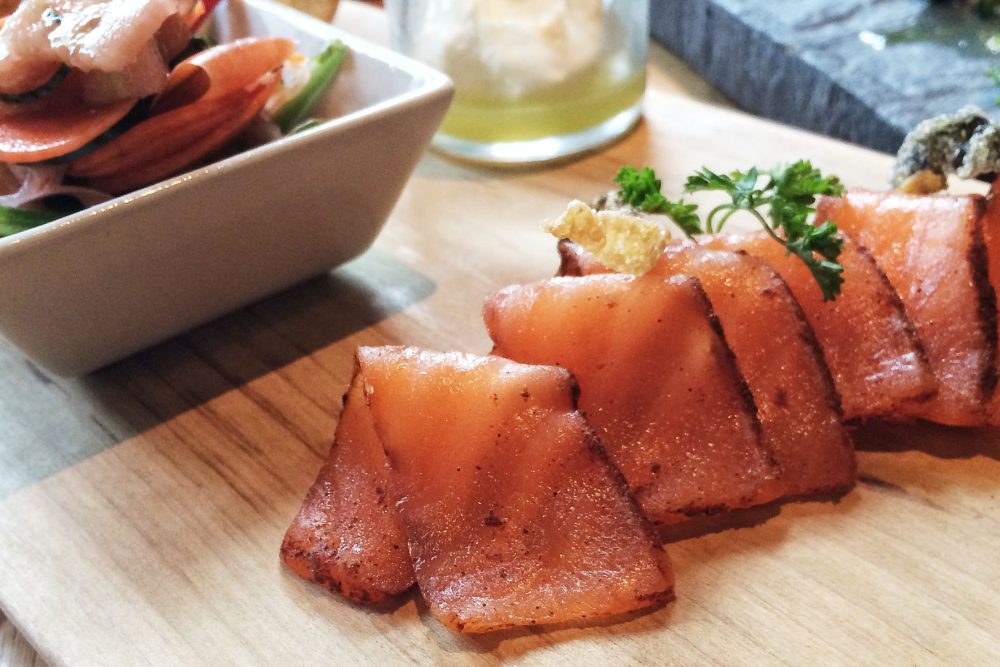 And just as we thought eggs would make their first appearance, we're greeted by Lamb Tartare with a dose of garbanzo beans, tomato, red onion, parsley and a dash of cinnamon.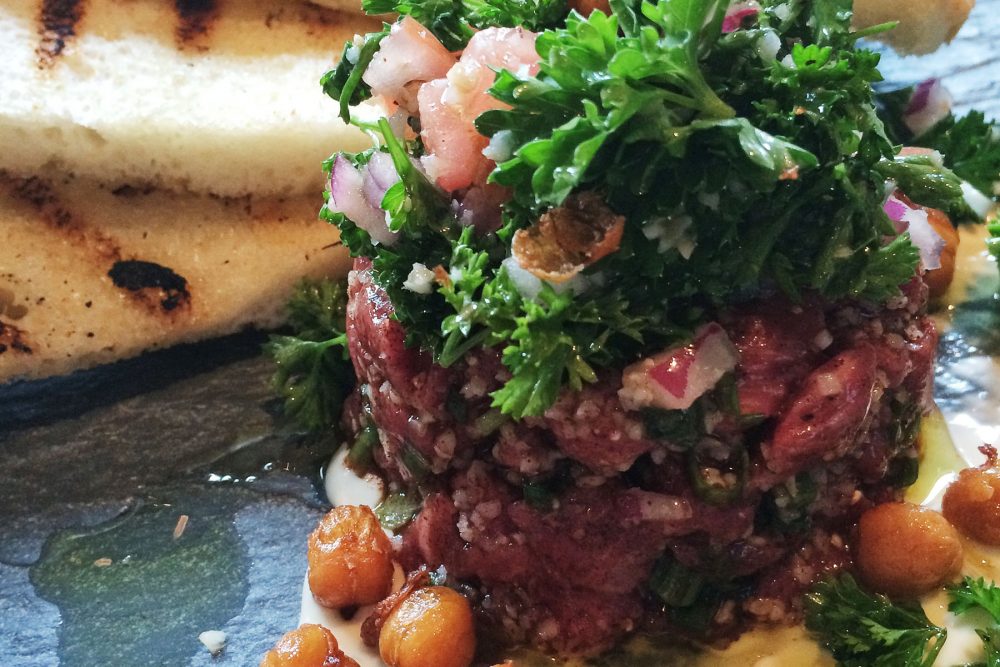 As we peruse the cocktail menu (again) the Banger Stuffed Portabella suddenly draws our undivided attention! A unique combination of spicy caprese sausage, arugula, and red onion stuffed into the mushroom, topped with a runny egg and sitting on a bed of crispy spiced potatoes.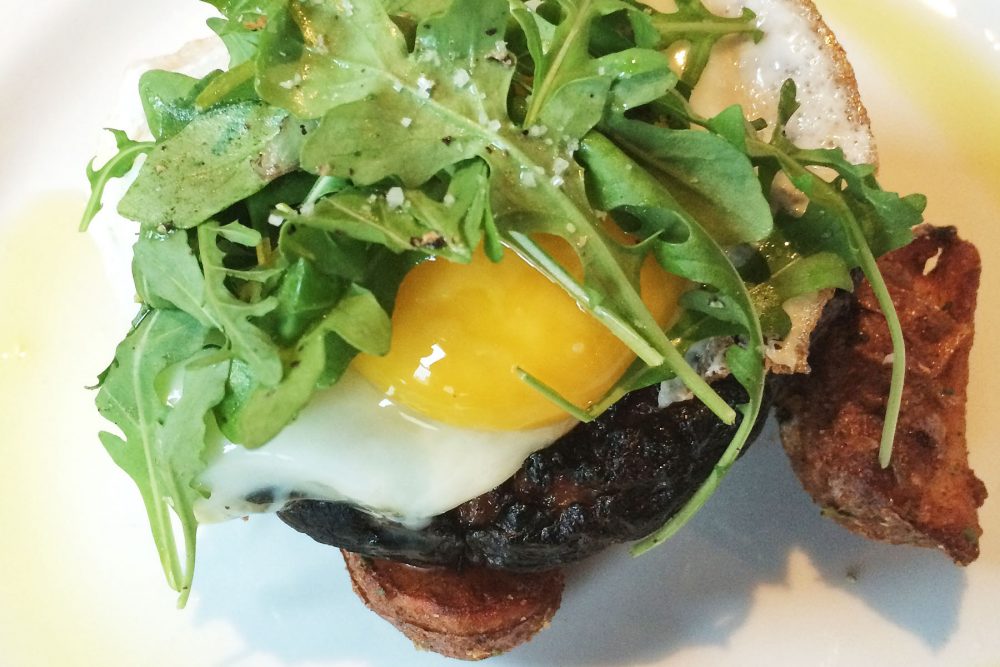 While Chop Shop has provided dishes not seen on many Chicago brunch menus, we're next introduced to Lemon-Blueberry Pancakes with bourbon maple syrup, their take on more traditional brunch fare.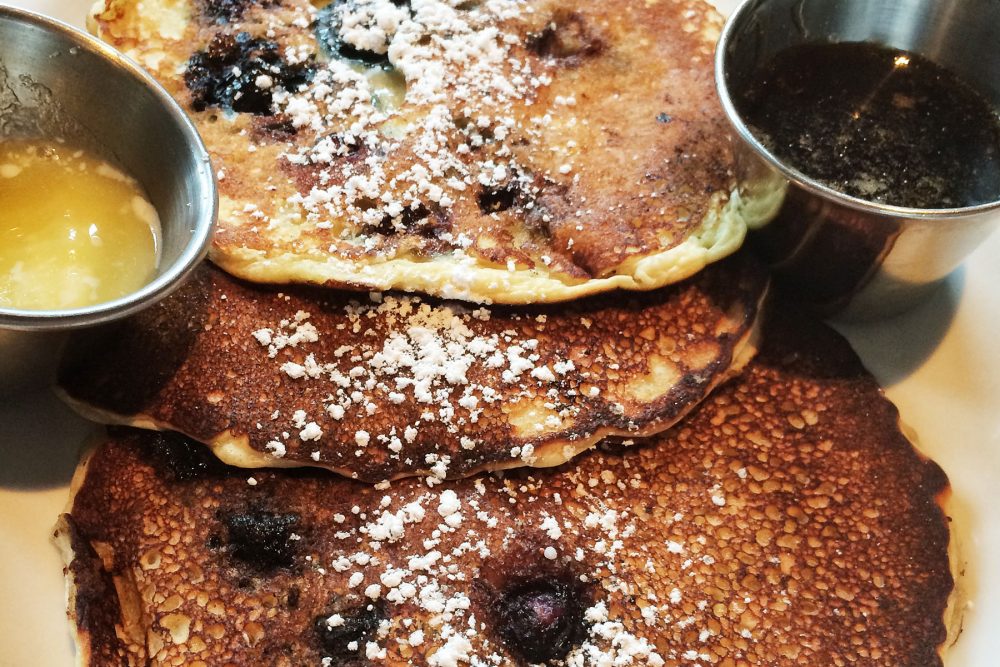 Quickly followed by their riff on a Frittata with ricotta, arugula, tomato, and truffle baked into eggy goodness. #EggsRule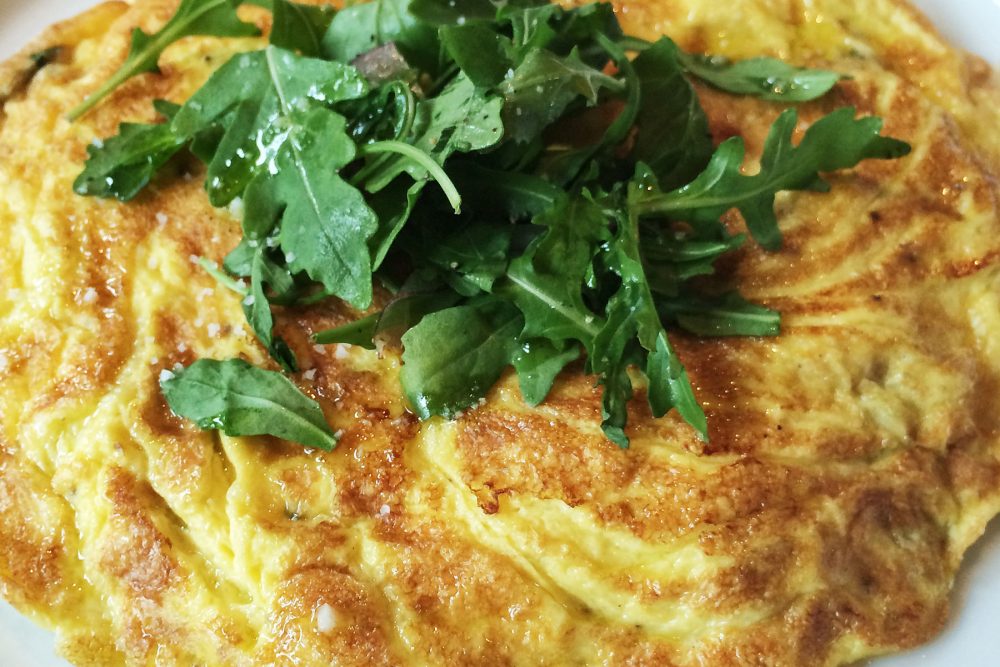 Up next is the dish we've been waiting for, the Lobster Polenta Cake Benedict with poached eggs, crab hollandaise, chives and black pepper. Who doesn't love gooey eggs with their lobster?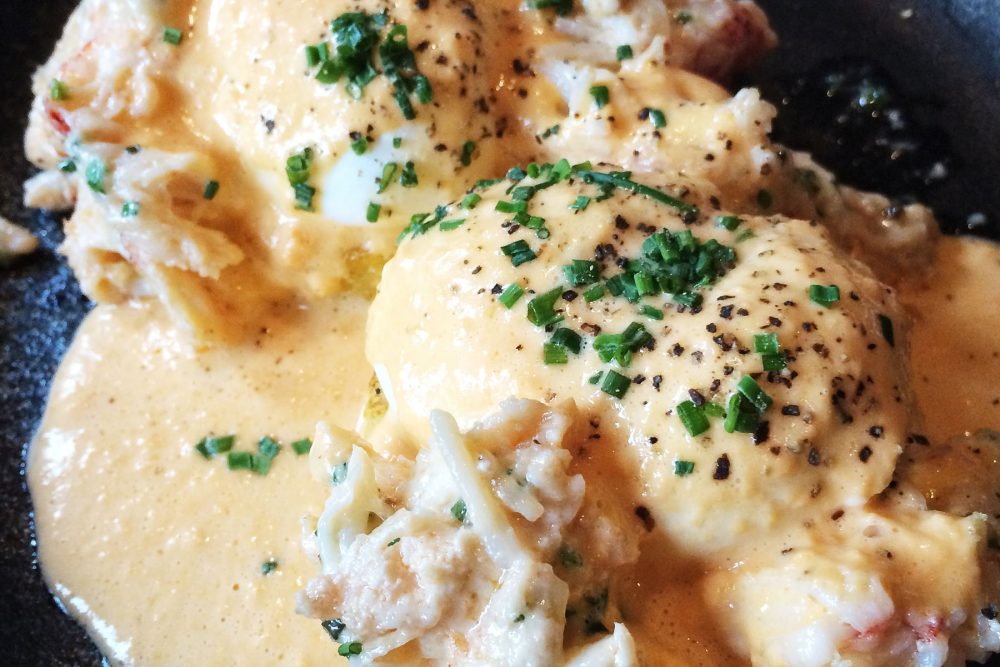 And to cap our gluttonous brunch off before a much needed nap, the Berry-Yogurt-Crunch with balsamic macerated berries, lavender honey, goji berries, and granola.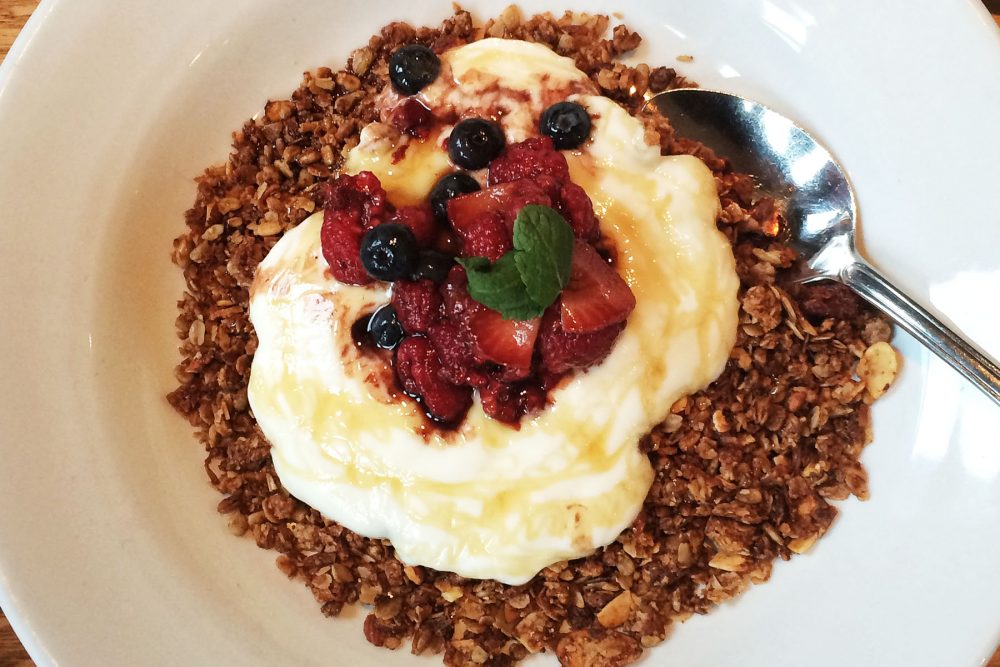 Chop Shop brunch. Now it's your turn.