---
Brunch is a neighborhood tradition at Feast with locals lining-up on summer weekends for a shot at a coveted patio table along Damen Ave. So skip the wait and dig in to the newly relaunched lunch menu! We stopped by recently to check it out and here's what we saw:
Biscuits with honey butter have our meal started on the right track, this duo of flaky goodness has us secretly wishing for more.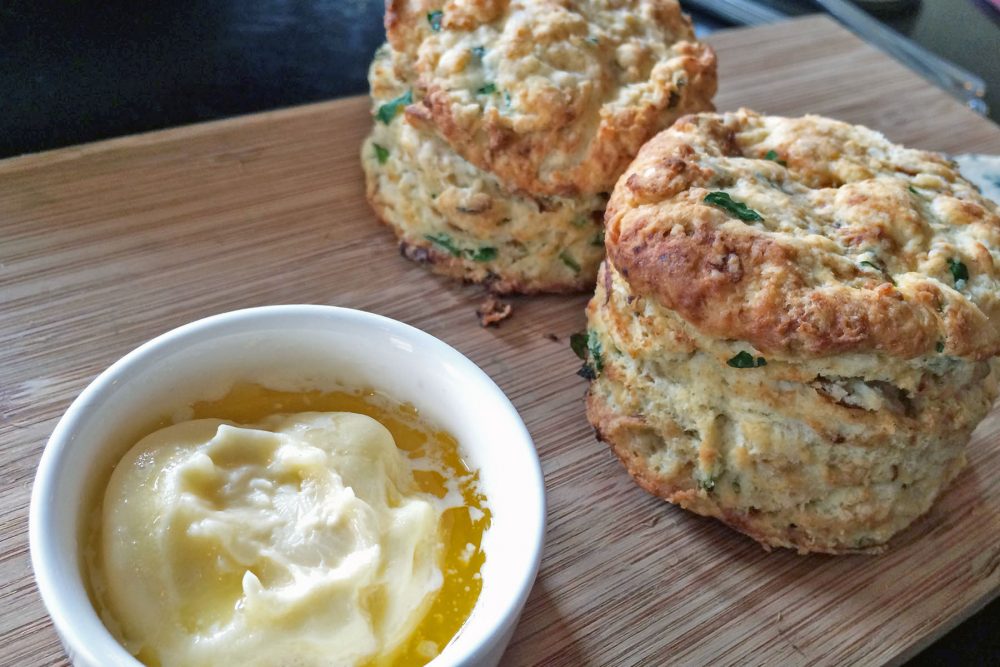 For our starter we go right for the Mussels. These bivalves are steamed in a broth full of Argentinian chorizo, white wine and garlic, then topped with chimichurri and crispy shoestring potatoes.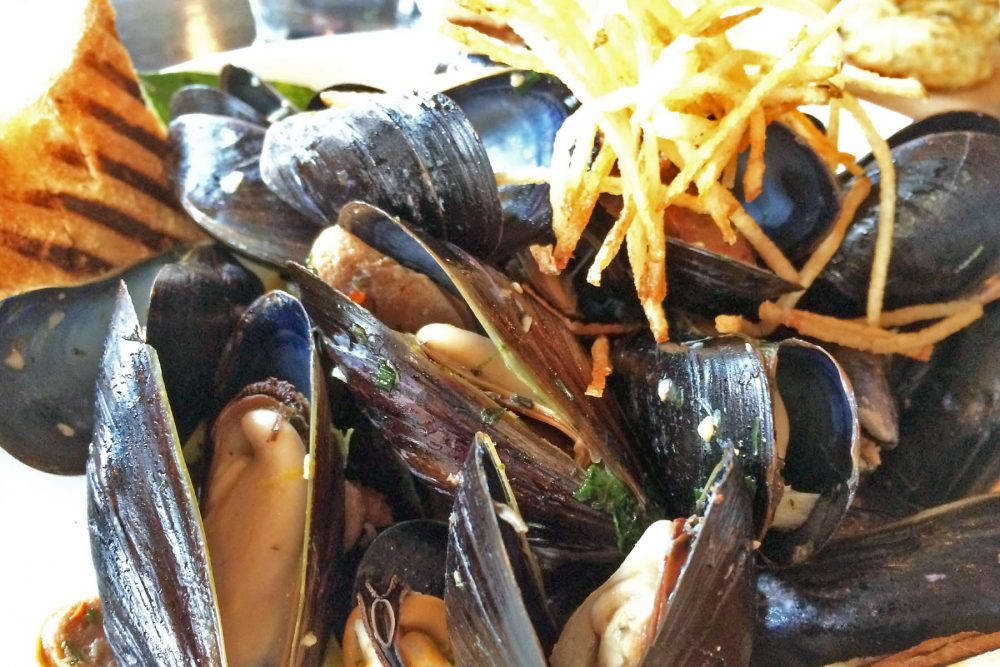 Feast offers a bevy of salads on the lighter side of things. We opted for the House-Smoked Trout; this beautiful dish combines crispy potatoes, arugula, lemon ricotta and lemon vinaigrette.
Up next, the Chicken Tortilla Soup, a holdover from the previous lunch menu and for good reason! Pulled chicken in a spicy broth with avocado, pepper jack cheese and tortilla strips. Go for it!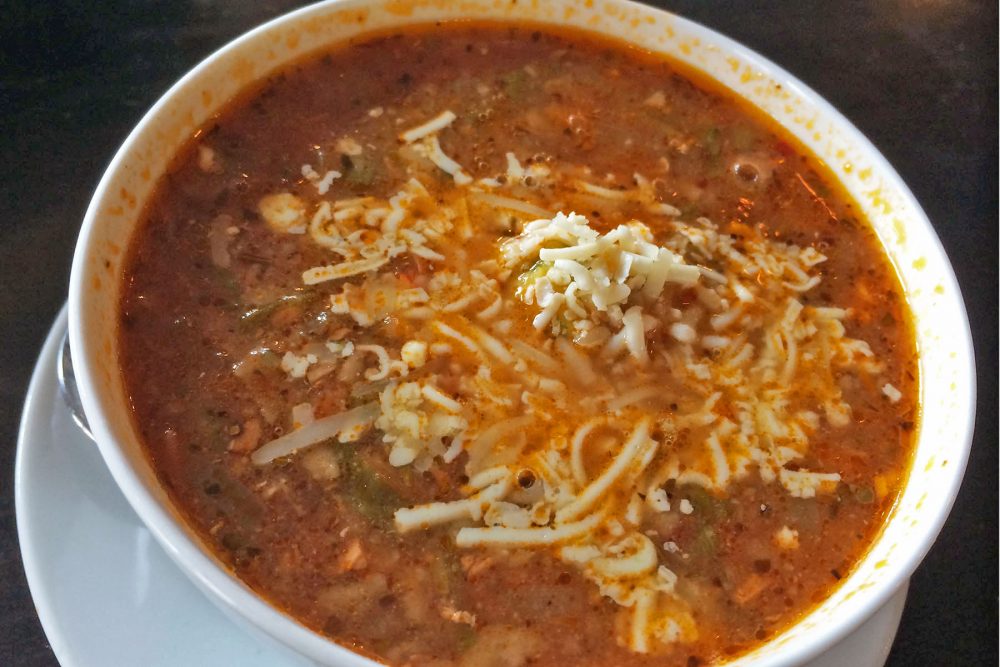 Moving along to the sandwich portion of the menu and another classic, the Feast Burger! This burger sits on a brioche bun and is topped with red onion marmalade, garlic aioli, St. Andre cheese and shredded romaine.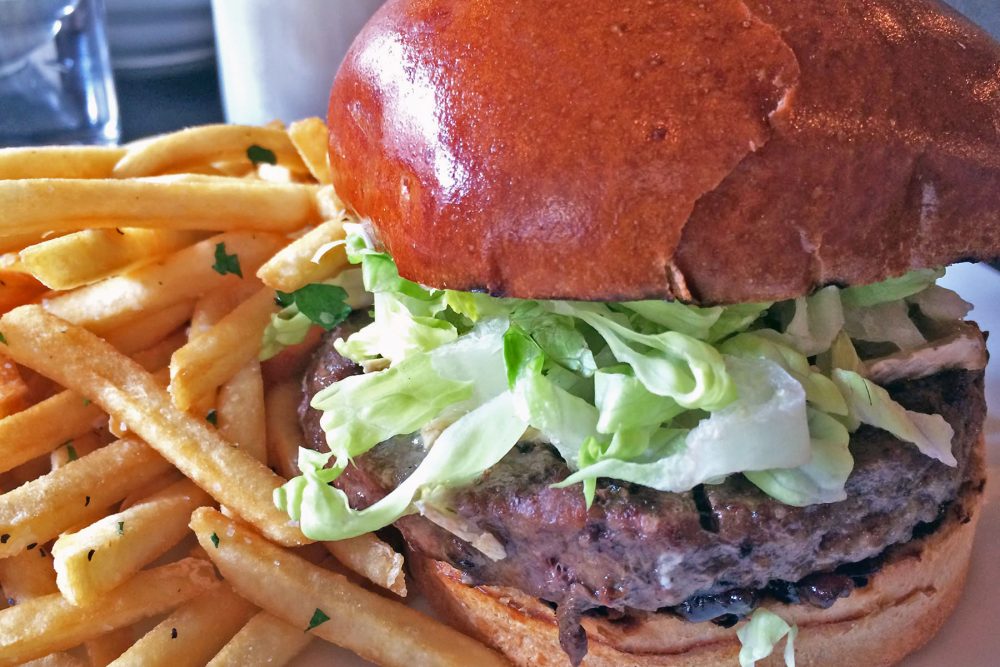 Need a side of seasoned fries? The Crispy Cornmeal Fried Fish sandwich is here to help. Fried white fish, butter pickles, lemon aioli and redeye gravy are layered between homemade Feast bread.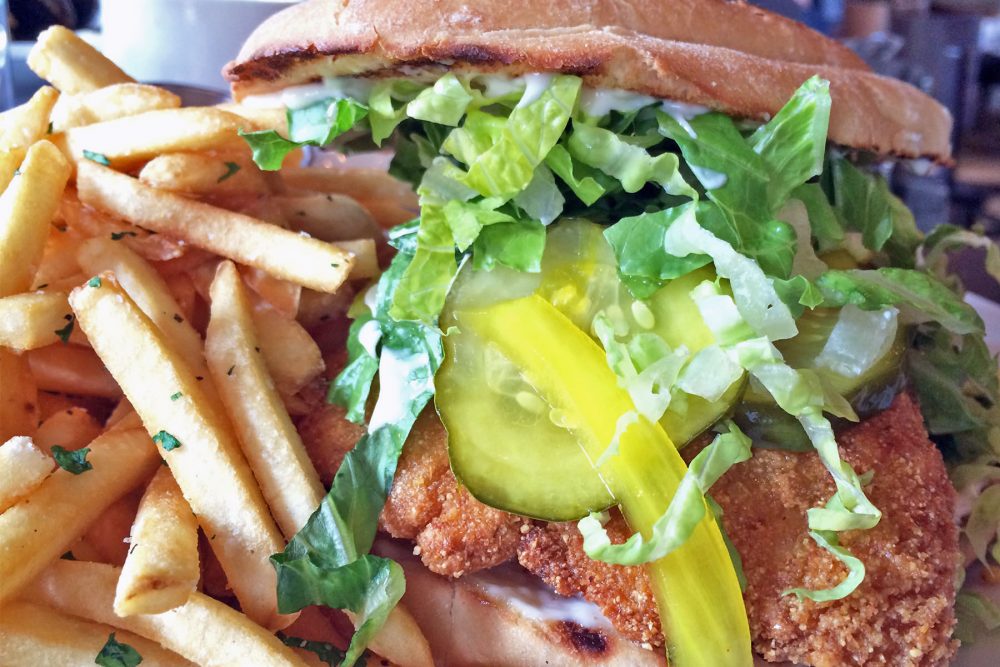 The Crispy Semolina Cakes are up next. Wild mushroom ragu, arugula and shaved parmesan cover these distinctively different yet light wheat cakes.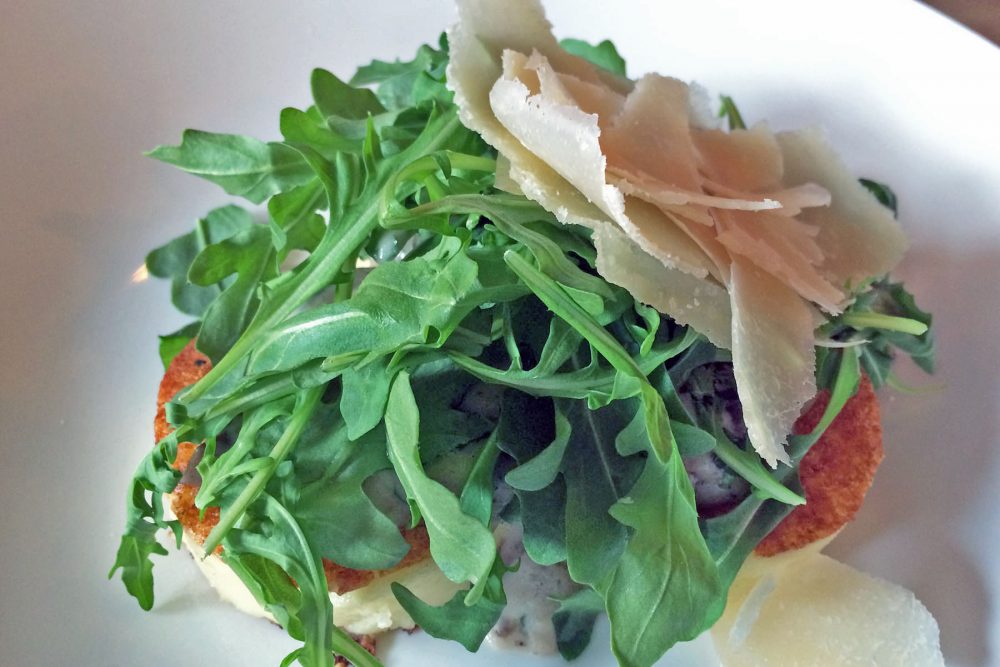 We can't stop! Feast not only has a strong line-up of sandwiches but a pasta course is on its way. S-shaped Gemelli noodles are tossed with sausage, broccoli rabe, garlic, chili and herb butter.