---
Updated February 5, 2016
Wedged between two busy streets and just a stone's throw from Lincoln Park, you'll find The Blanchard in an unsuspecting corner. Not only a newcomer to the Chicago food scene, but this modern French eatery has built a reputation for itself after receiving the Jean Banchet award as the city's Best New Restaurant. We stopped by recently to check it out.
We started with the restaurant's variations on two classic cocktails: The Blanchard Old Fashioned, finished with a vanilla and lavender fumé, and the Negroni de Savoie. Both offered a different take on more established members of cocktail menus, while still respecting their origins.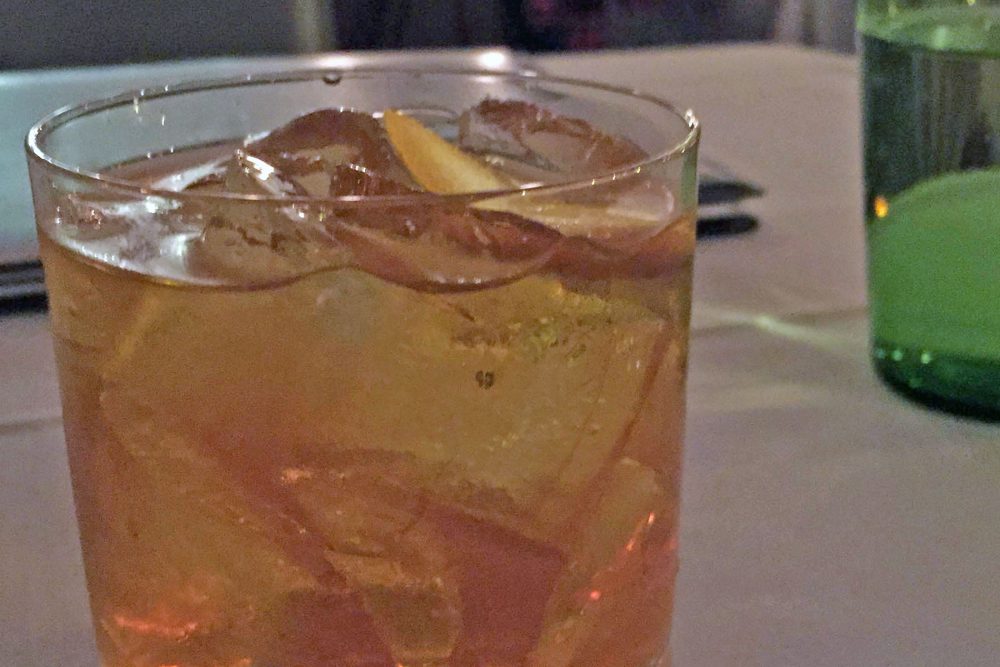 "Both [cocktails] offered a different take on more established members of drink menus, while still respecting their origins."
As a disclaimer–don't let the French names of these dishes intimidate you. There is an option and flavor for everyone at The Blanchard.
We started with the œuf outhier, a marriage of scrambled egg, chive, vodka-spiked crème fraîche and caviar. The consistency of the egg along with the flavors the crème and caviar brought along with each bite left us asking for seconds.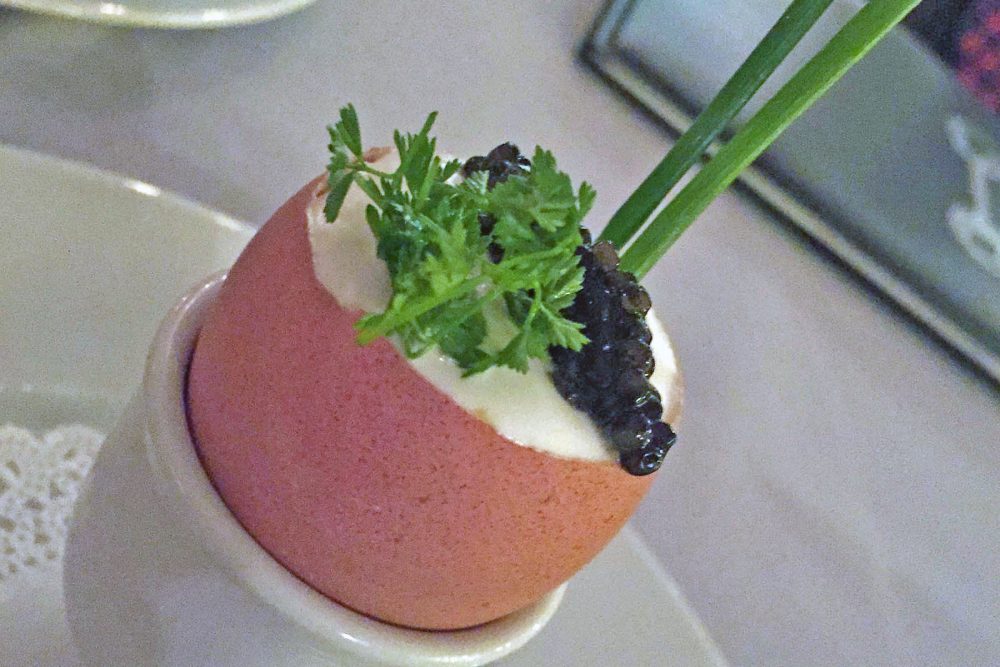 Escargots, a French mainstay, were served in a traditional manner with garlic-parsley butter, but with a bit of Pernod to add a signature layer to the dish. Our waiter made sure we were taken care of, as far as crostini goes. We couldn't leave the butter to waste either.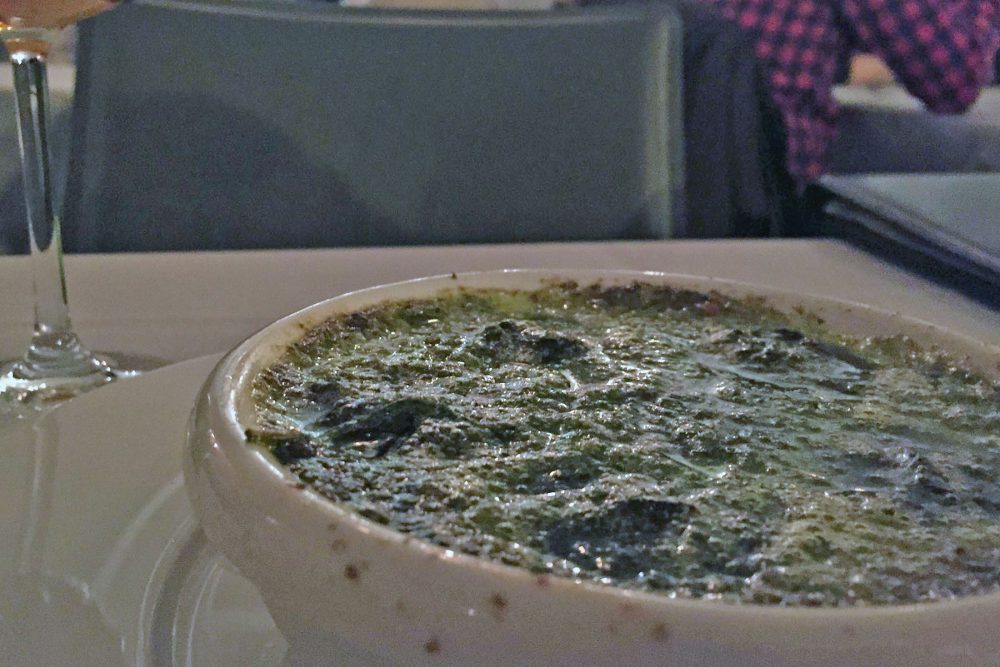 The foie gras was a cross between appetizer and pre-dinner dessert. As decadent as black truffle crust with candied lavender may sound, overpowering it was not. On their menu they list "magic" as one of the key ingredients to this dish - you'll get no arguments from us.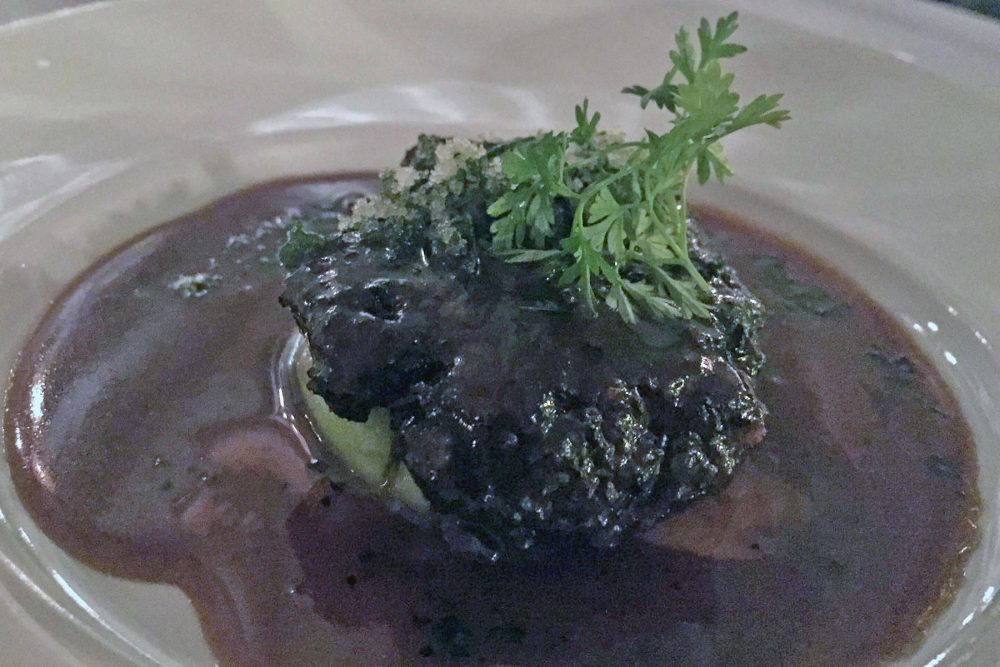 Beef two ways and a fish plate followed.
The steak frites with a Bordelaise sauce came with butter served on top…bone marrow butter! The menu once again calls out a special ingredient for this bistro mainstay: love. It was a respectable portion of beef and came with a side of crispy fries.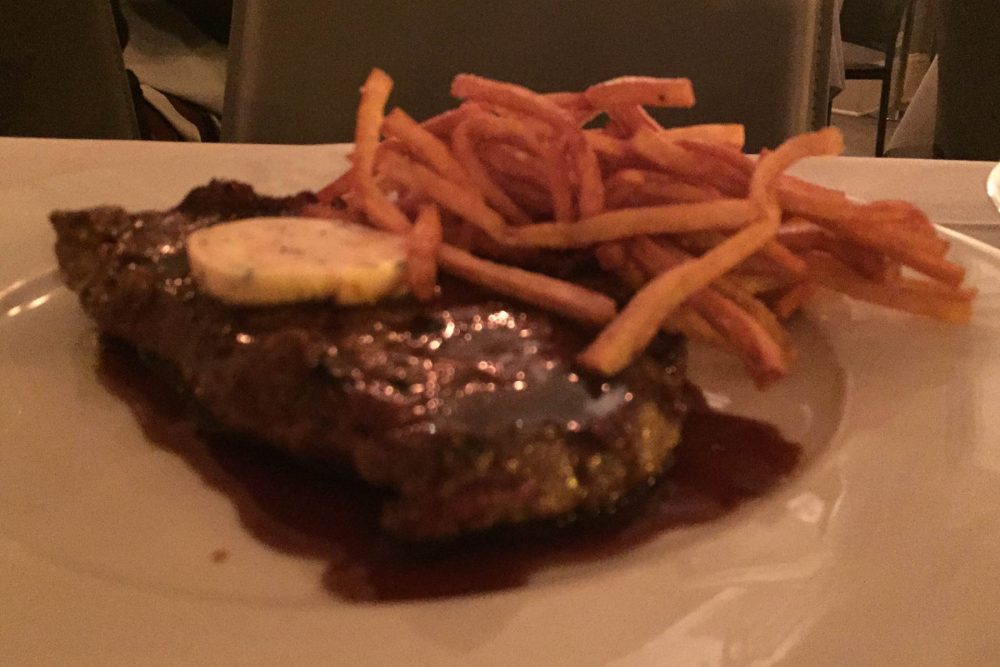 Enough to make Julia Child proud, bœf bourguignon (braised short rib, carrots and beets with truffle aïoli) was next on the menu. A welcoming, warming dish for the cold winter weather.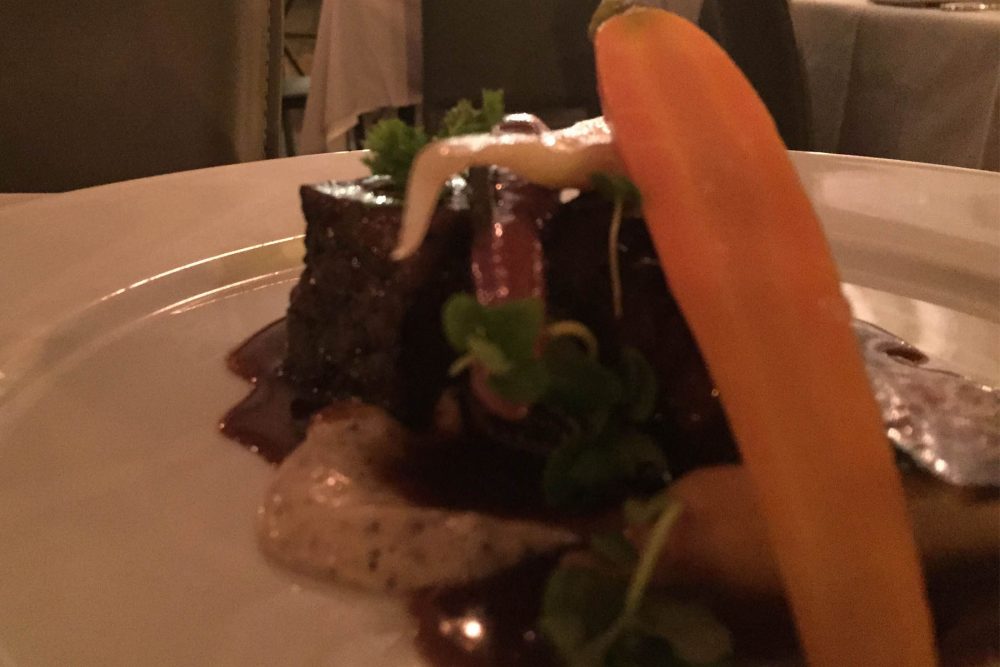 Though simple in ingredients, Dover Sole Meunière is anything but simple. Finished in brown butter and topped with capers, the fish is plated with roasted potatoes and watercress-pomme purée.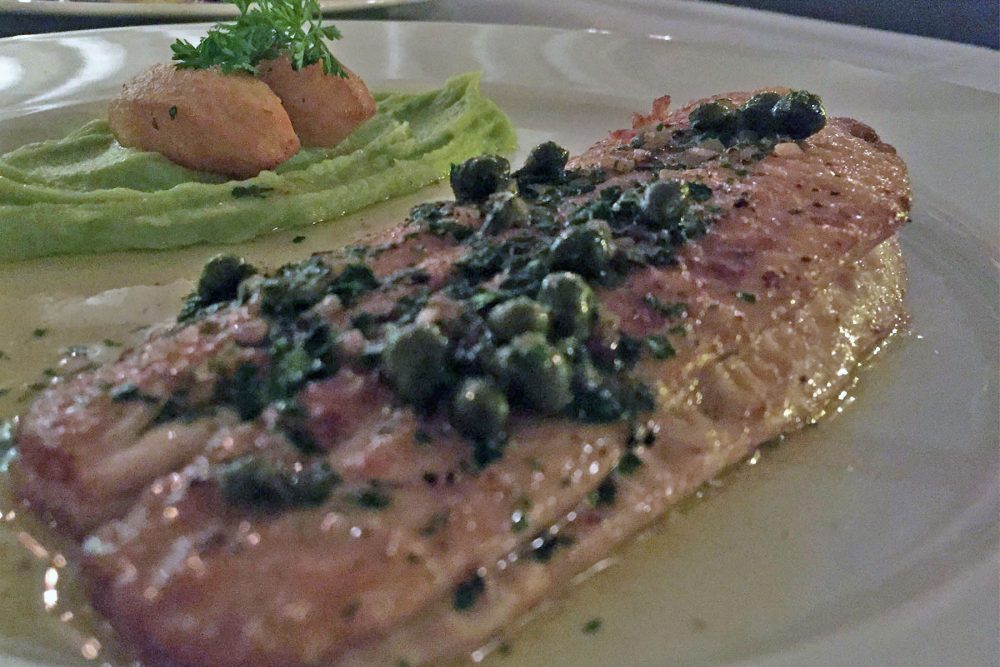 Saving room for dessert always seems like a challenge, but for The Blanchard's Pot de Crème and Coconut Financier served with vanilla ice cream and passion fruit curd, our stomach's were open to the idea.