---
What happens when you go all in on the best seat in the house? At Pearl Tavern, it means old world decor set on the Chicago River, course after course of seafood and oysters and classic cocktails rooted in modern technique. The experience is available through new restaurant reservation service Top-Top. We sat down to dig in with lifestyle and food blogger Kelly Rizzo of Eat Travel Rock and document the meal start to finish.
"It was vital to design a space that will evoke a warm energy and an atmosphere of sharing, while the oyster and cocktail bar offers classic libations and incredible wine, beer and champagne"
Pearl Tavern is first and foremost an oyster bar, where oysters are brought in fresh and changed daily. The oyster tower is simple in presentation, letting the bivalves do the talking with an array of condiments at the ready.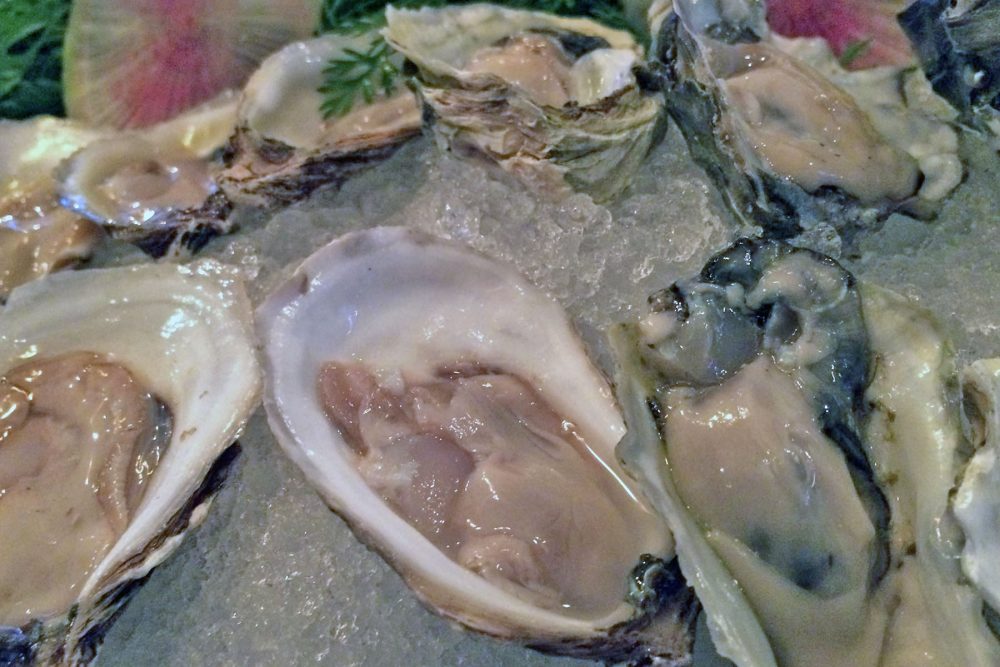 Next up is is the daily ceviche feature on mini tostadas, market fresh fish is marinated with citrus and topped with corn relish, radish slices add to the festive allure.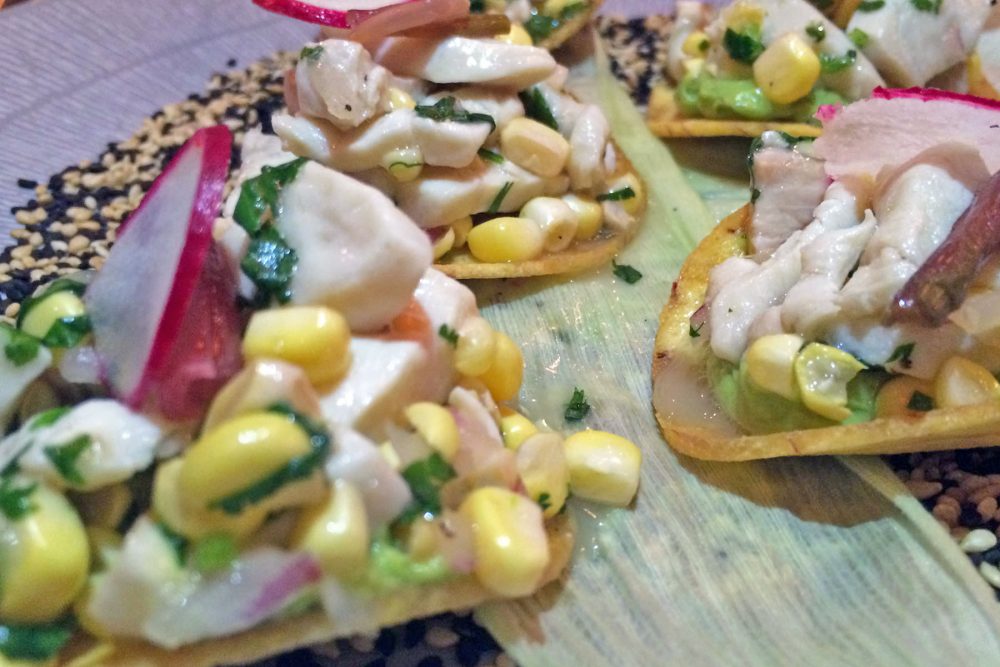 Seafood is in abundance at Pearl Tavern - the Crab Empanadas from the regular dinner menu are lightly fried and doused in avocado mousse and coconut curry vinaigrette.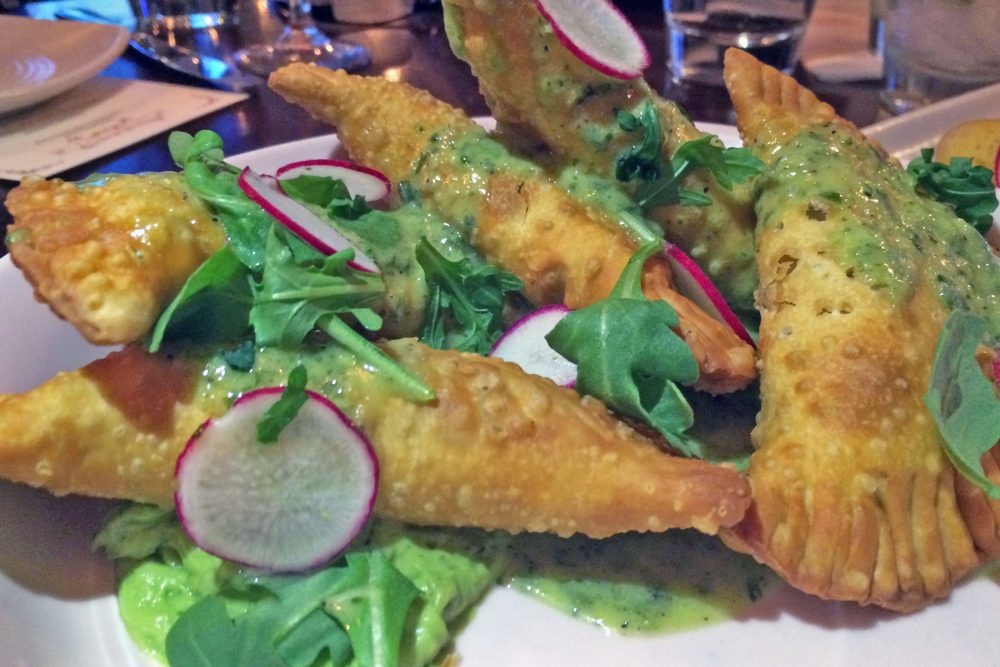 What seafood extravaganza would be complete without octopus? A mainstay of the regular dinner menu, the Charred Octopus features lightly blackened octopus with black olive tapenade and fingerling potato confit on dollops of tarragon aioli.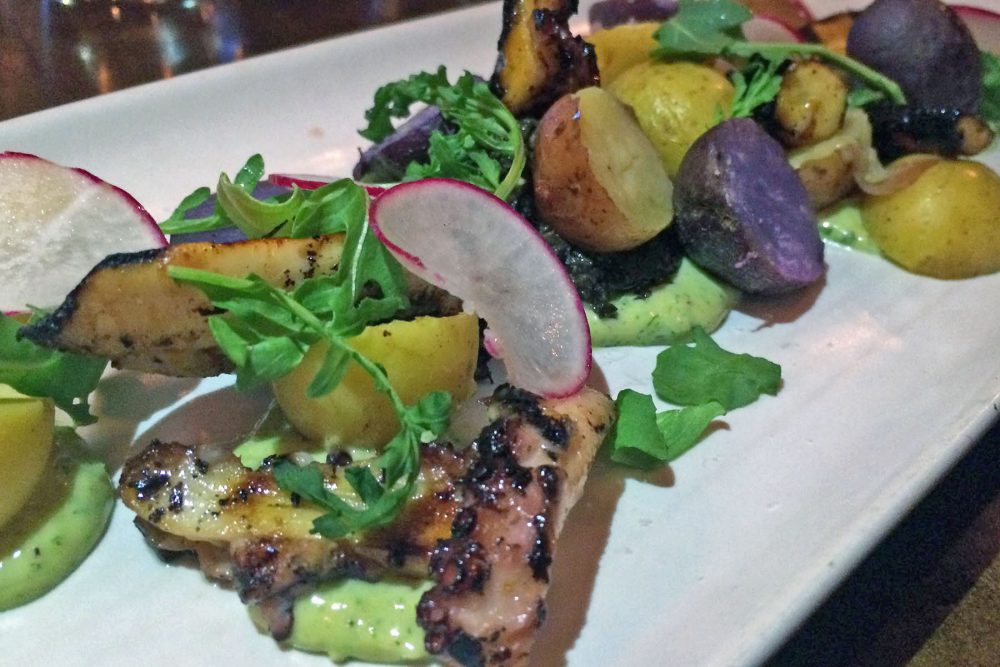 The Grilled Shrimp Fruit Salad provides a light mid-meal snack - grilled shrimp is layered with honeydew melon, strawberries, roasted pineapple and pickled blueberries with an elderflower dressing. We're getting full but we can do this!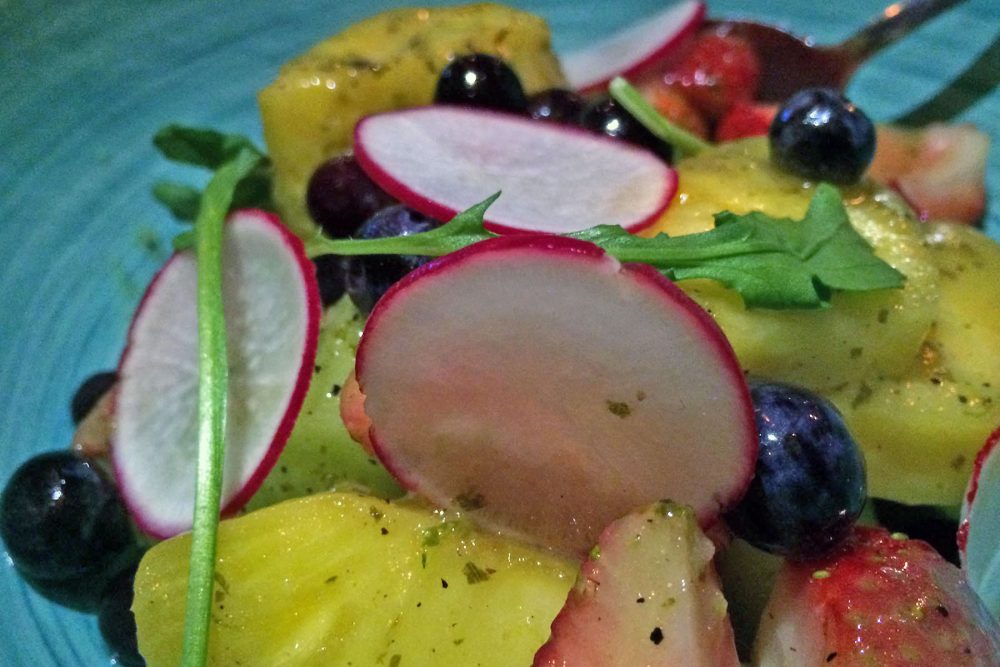 The main courses at Pearl Tavern mean business and Chef lightly sears the Sea Scallops, placing each on a bed of carrot puree with charred baby carrots, all topped with a pickled mango relish. We can see the light and we're happy campers!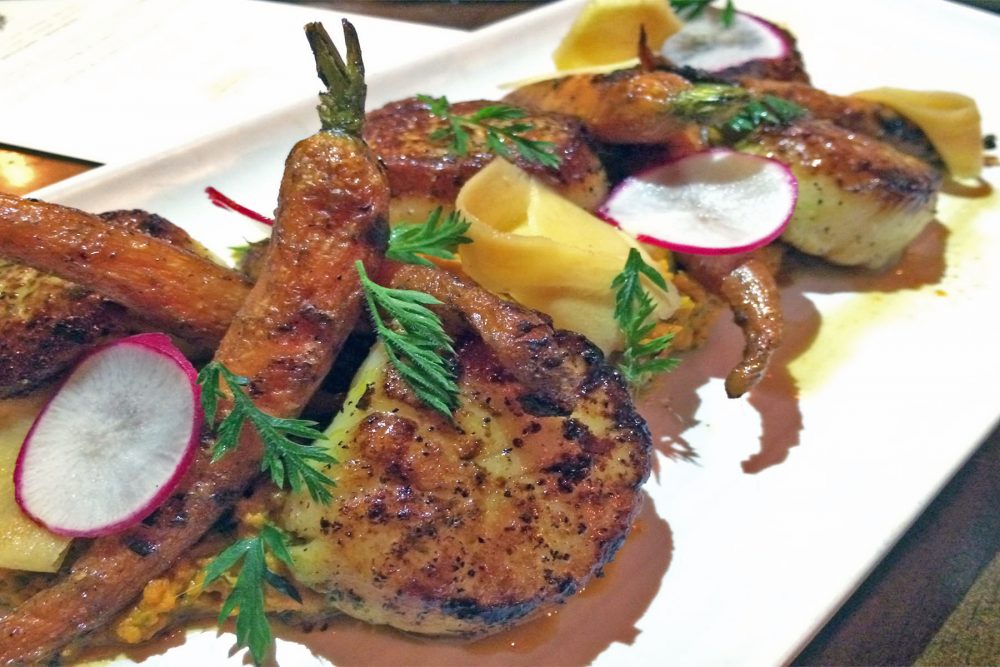 As they say on the menu, Pearl Tavern proudly serves Hoosier Mama Pies, and why wouldn't they be proud when layers of peanut butter are folded around a light, flaky crust. While this dinner has been consistent in quality and quantity, we cry uncle!