---
Chicago Restaurant Week is one of the most exciting times of the year for the Windy City's food lovers. Restaurants across the city design special tasting menus to really show off what they have to offer.
Such meals can usually be pretty expensive, but Restaurant Week pricing makes these exquisite menus much more affordable. As you can expect, reservations go quickly during these two weeks.
We got a seat at Trencherman and came hungry for their modern American fare. Their four-course menu did not disappoint; in fact, it delivered a few surprises!
First Course

The brandade croquettes were settled comfortably on a deviled egg puree and topped with white anchovy. A garnish of celery completed a balance of flavor and texture.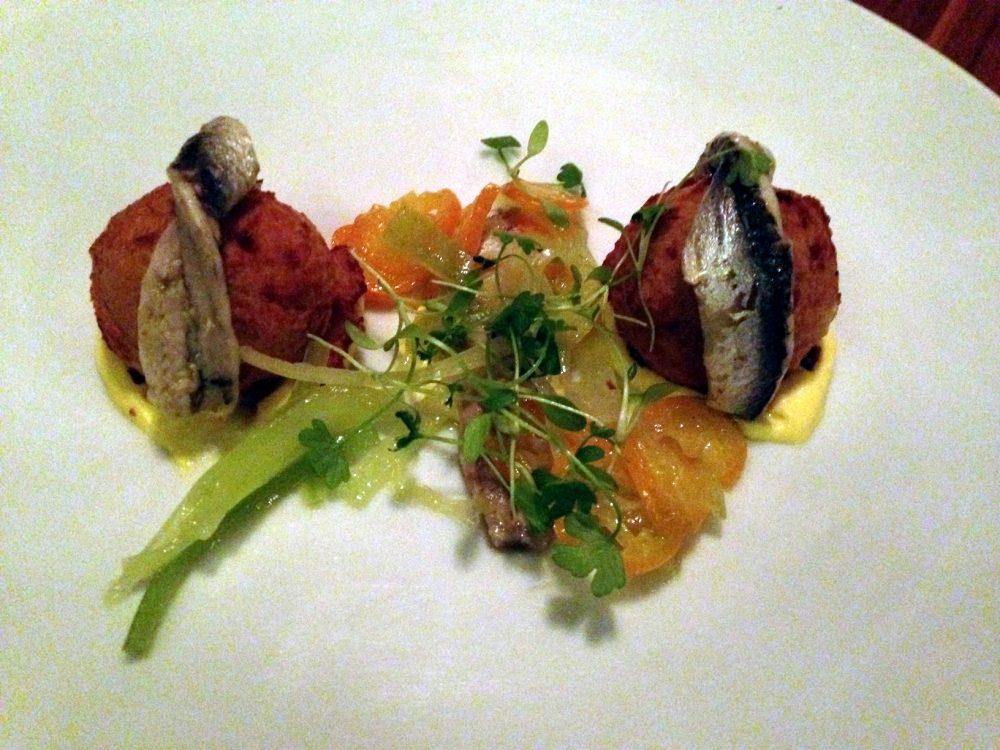 The beef tartare was bright and acidic, complemented with olive, cumin, and fresh pumpernickel to scoop it up.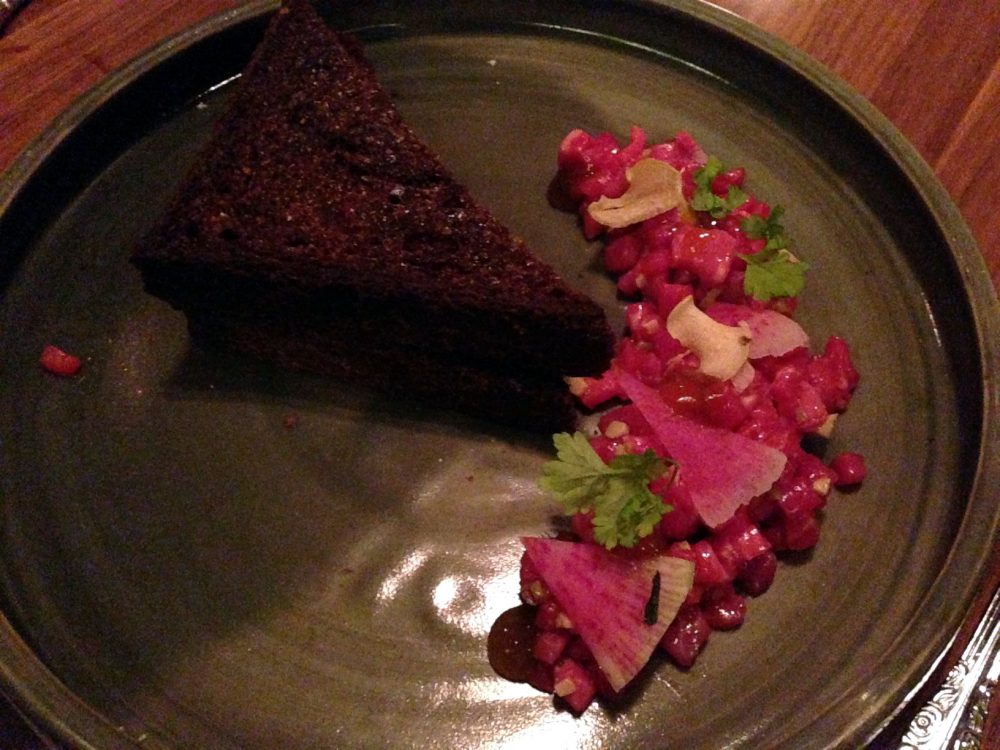 Sunflower falafel was a hearty match to perfectly grilled carrots. Miso and vadouvan curry added a punch of flavor.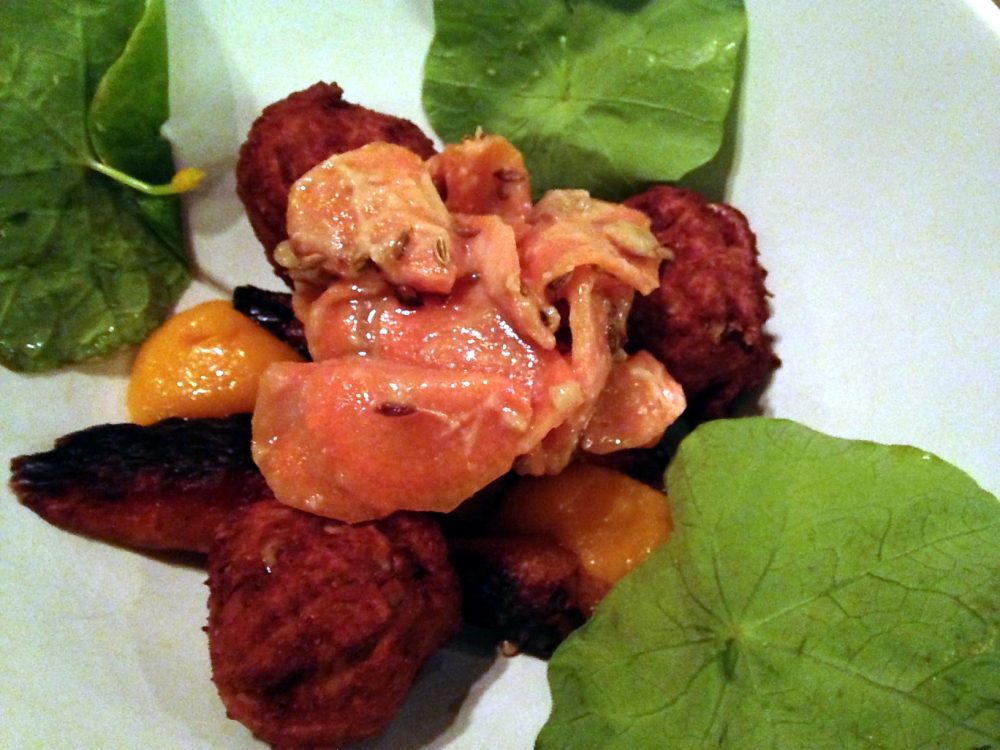 Our recommendation: Grilled Carrots - It's easy to assume that the vegan option might not have the same 'oomph' of a meatier dish, but the salty miso and spicy curry made these carrots the star of the course.
Second Course

Kale salad is everywhere these days, but Trenchermen did it right by keeping it simple. Crispy kale was accented with creamy avocado and tangy pickled vegetables.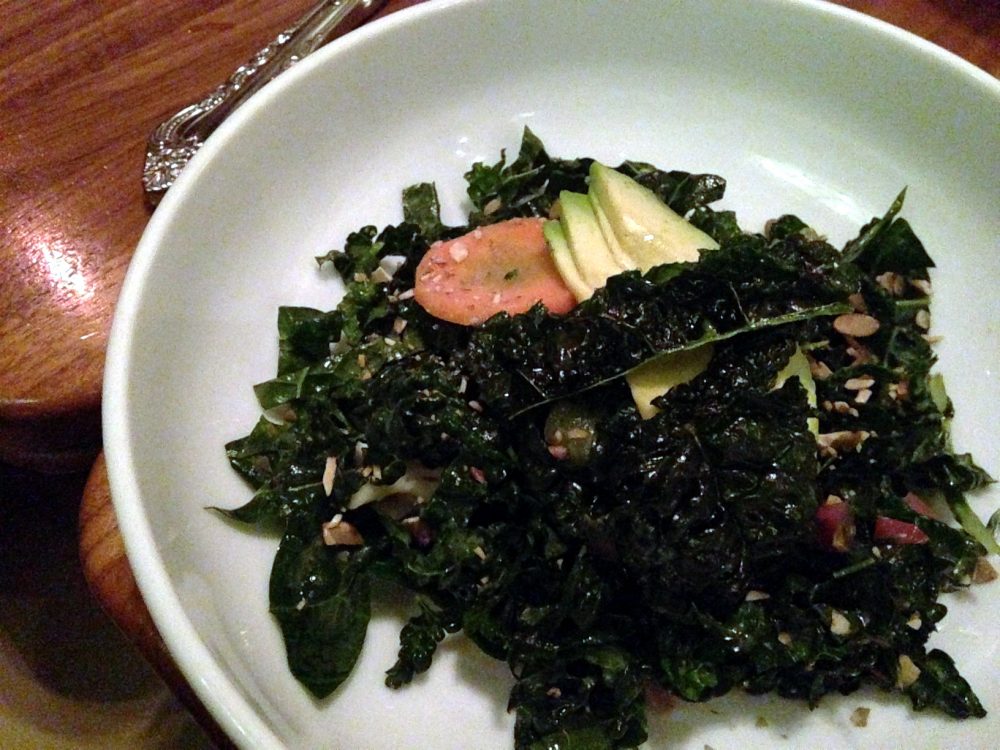 An Asian riff on this Italian favorite made the potato gnocchi one of the most interesting dishes. Kimchee bolognese packed plenty of heat, and who doesn't love pork belly?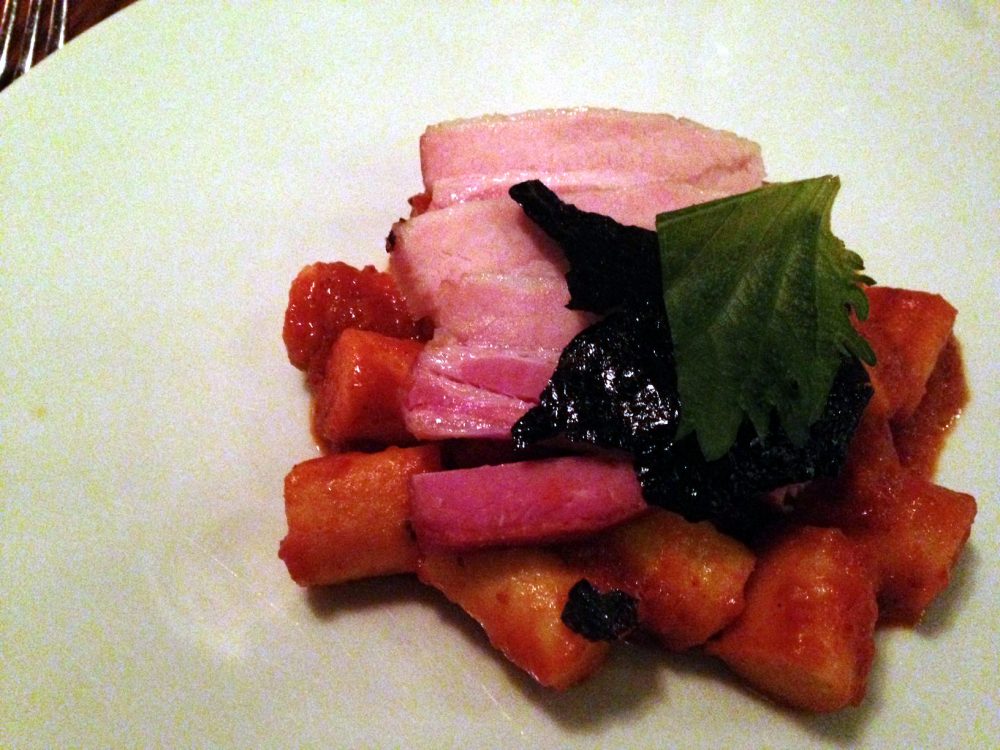 Recommended by our server, these smoked Hakuri turnips were accompanied by perfectly cooked lentils and a surprisingly hearty coriander broth.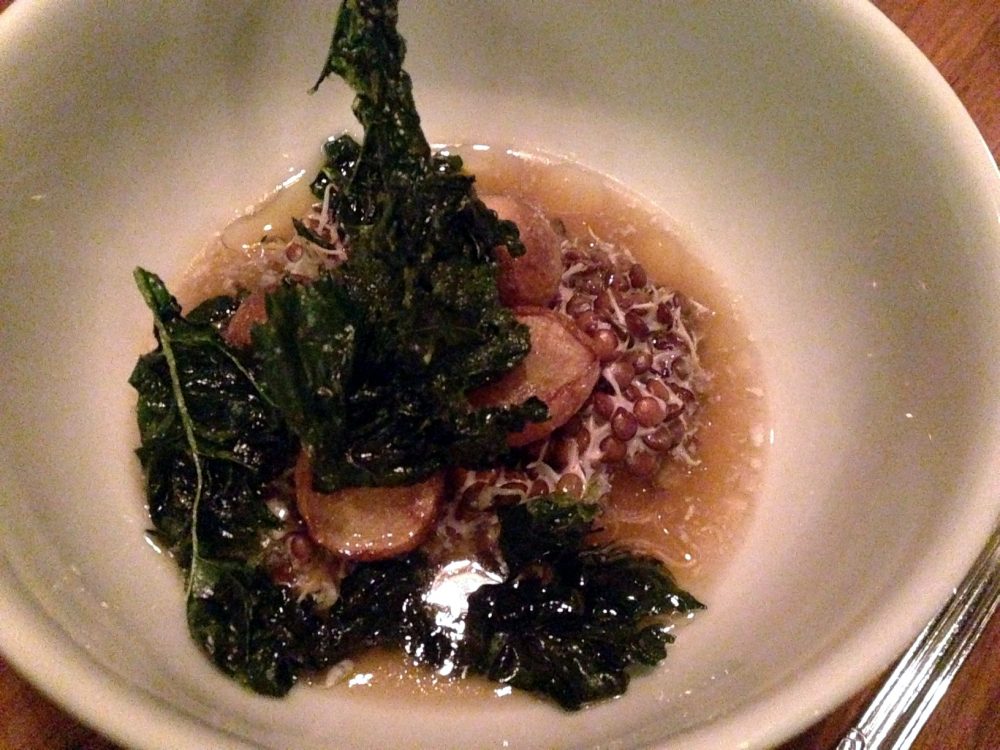 Our recommendation: Smoked Hakuri Turnips - Our waitress did not steer us wrong. We were again surprised by the depth of flavor in the vegan dish. This one was exactly what you'd want on a winter's day.
Third Course

The hangar steak was a meat-lover's dream. Perfectly cooked steak rested on tender pot roast, with root vegetables rounding out the dish.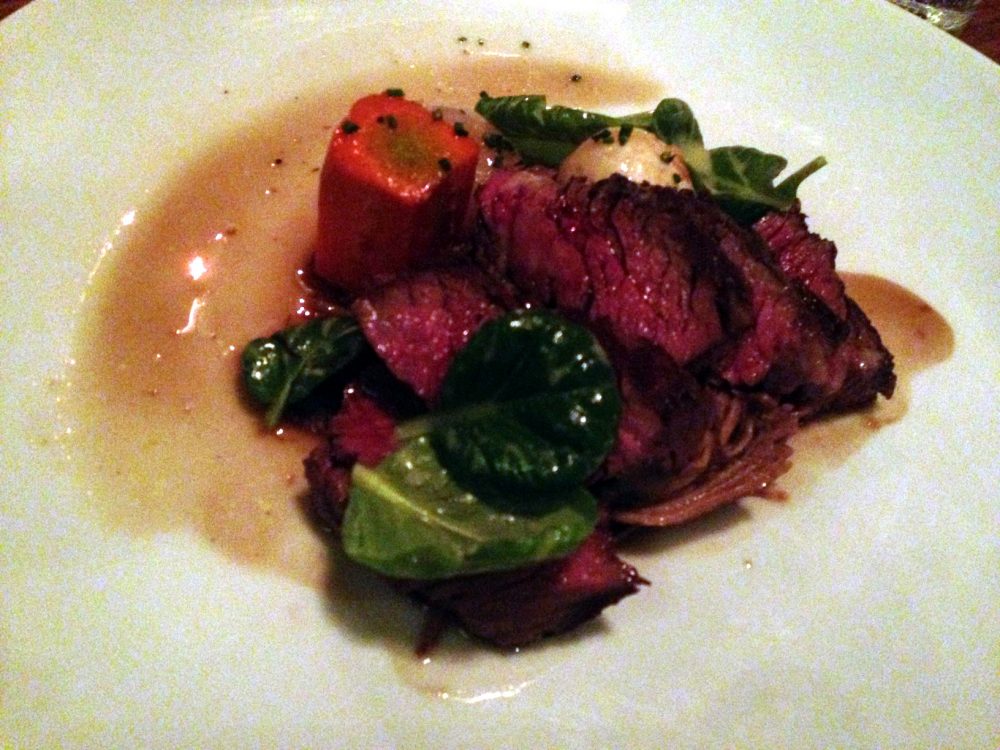 The buttermilk sake broth was the highlight of the roast chicken. Both white and dark meat were beautifully presented, and a garlic rice ball added great texture.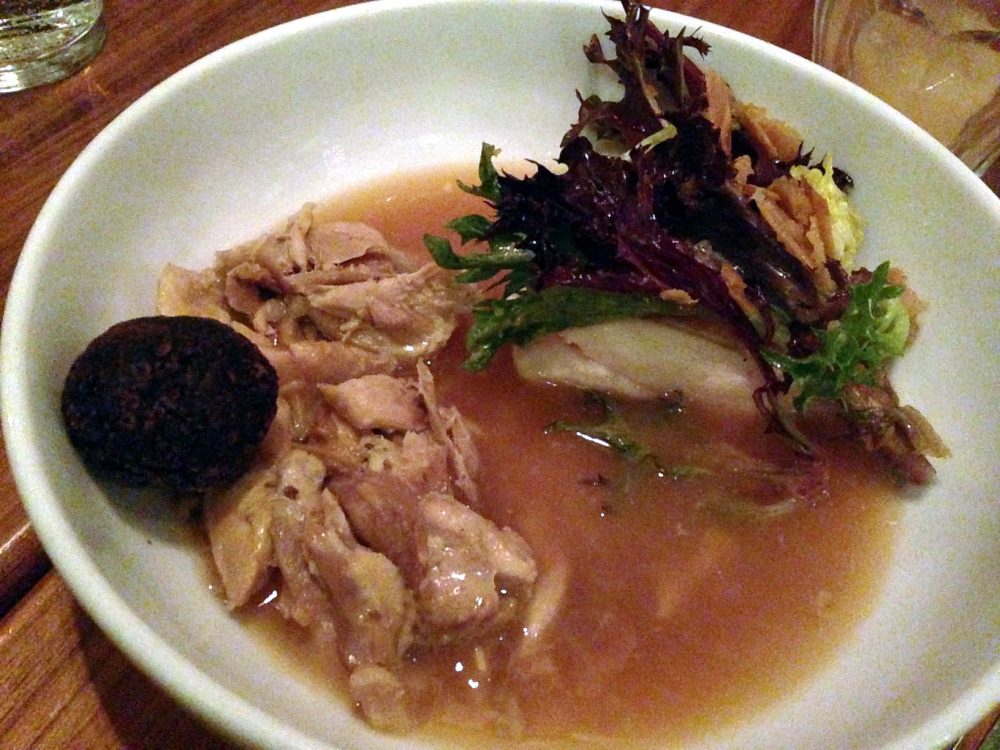 Octopus, mussels, and scallops made for delicious bites in the soupe de poisson. Crisped ciabatta with a dollop of garlic butter was great for soaking up the rich soup.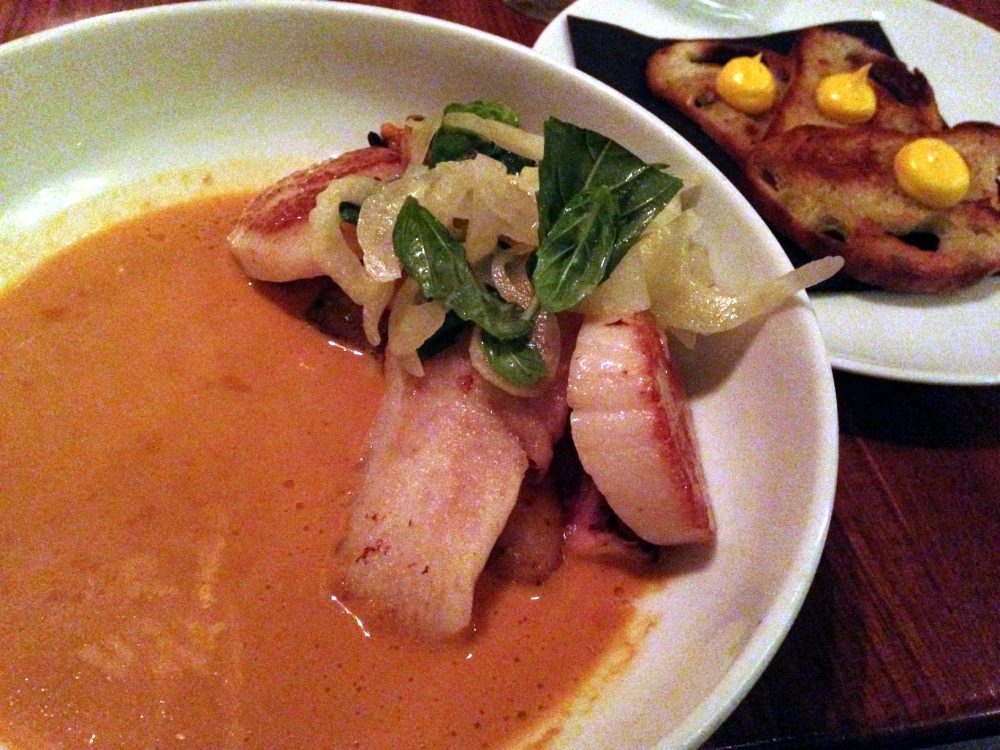 Our recommendation: Hangar Steak - Trenchermen clearly handles their meat as well as they do their veggies, as both cuts were skillfully cooked and perfectly seasoned.
Fourth Course

The basque cake was sweet and dense, with a quince puree and slices of pear adding a complementary freshness.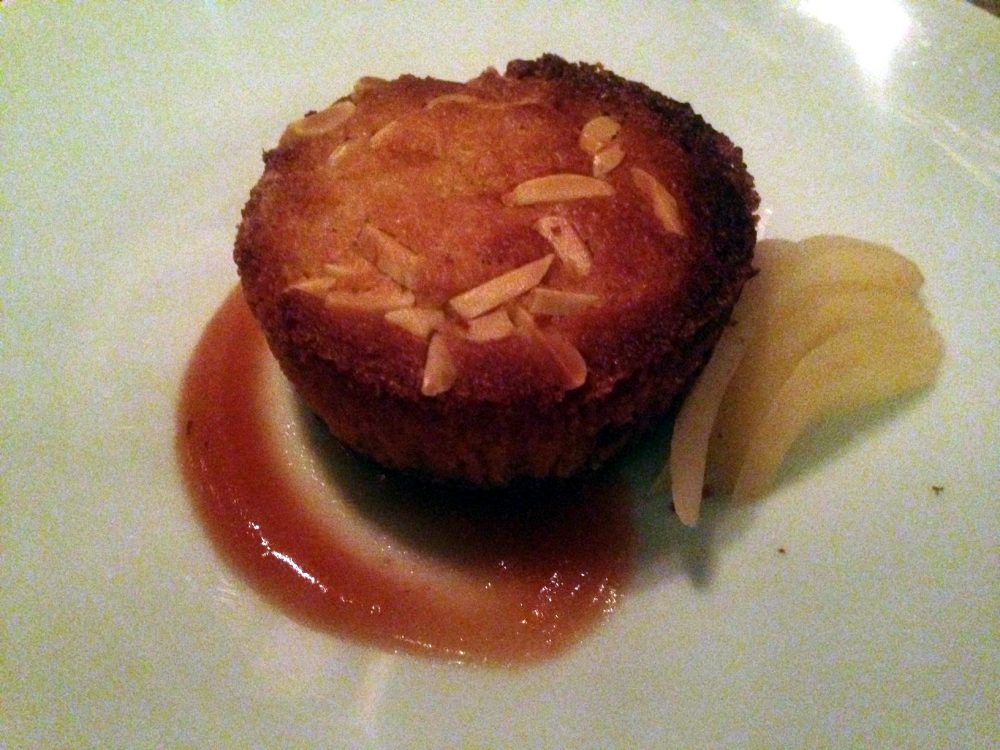 The chocolate coconut brulee was smooth and rich. The crispy cinnamon chip on top and white chocolate macadamia nut ice cream added some wonderful crunch.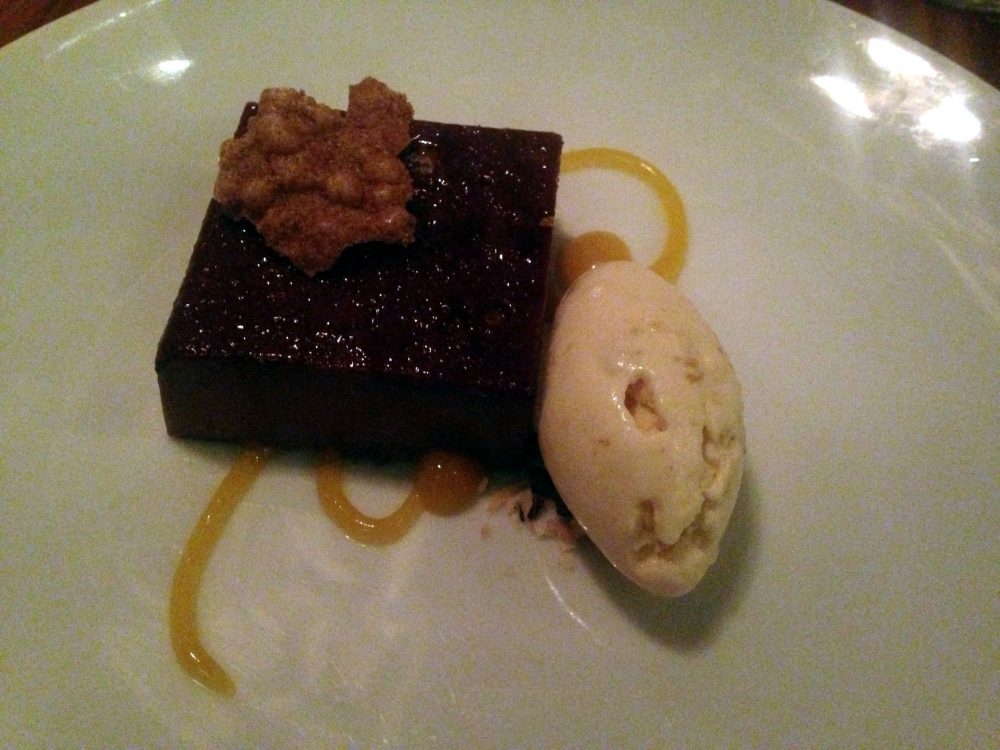 Our recommendation: Tie - You can't go wrong with either of these desserts. Either way, they cap off a very satisfying Restaurant Week menu.