---
The Brooklyn-born Taste Talks series explores the experiences and knowledge of world-renowned hospitality professionals from all walks of life. But after the presentations and panels are over, cult-status chefs and attendees convene in Palmer Square for the All-Star BBQ. We attended the second year in Chicago and ate through each presentation. Here's how it went down.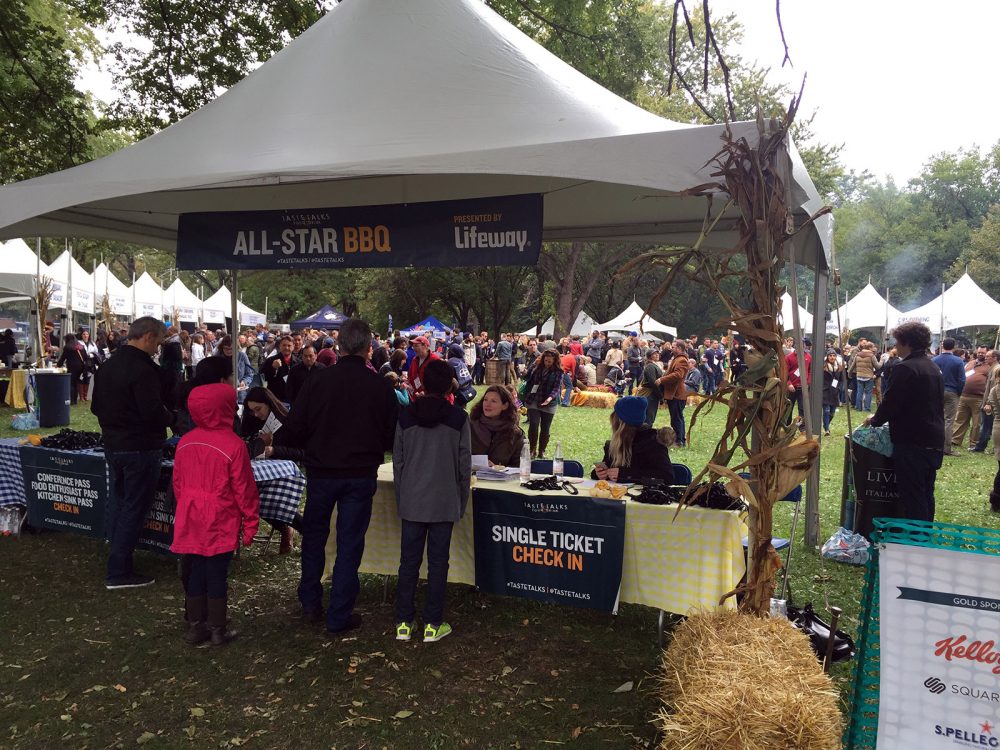 Scofflaw's Matt Danko and Damian Higgins (aka DJ DIESELBOY) put meat on the table with this kabob accented by an assortment of seasonal fruits and veggies.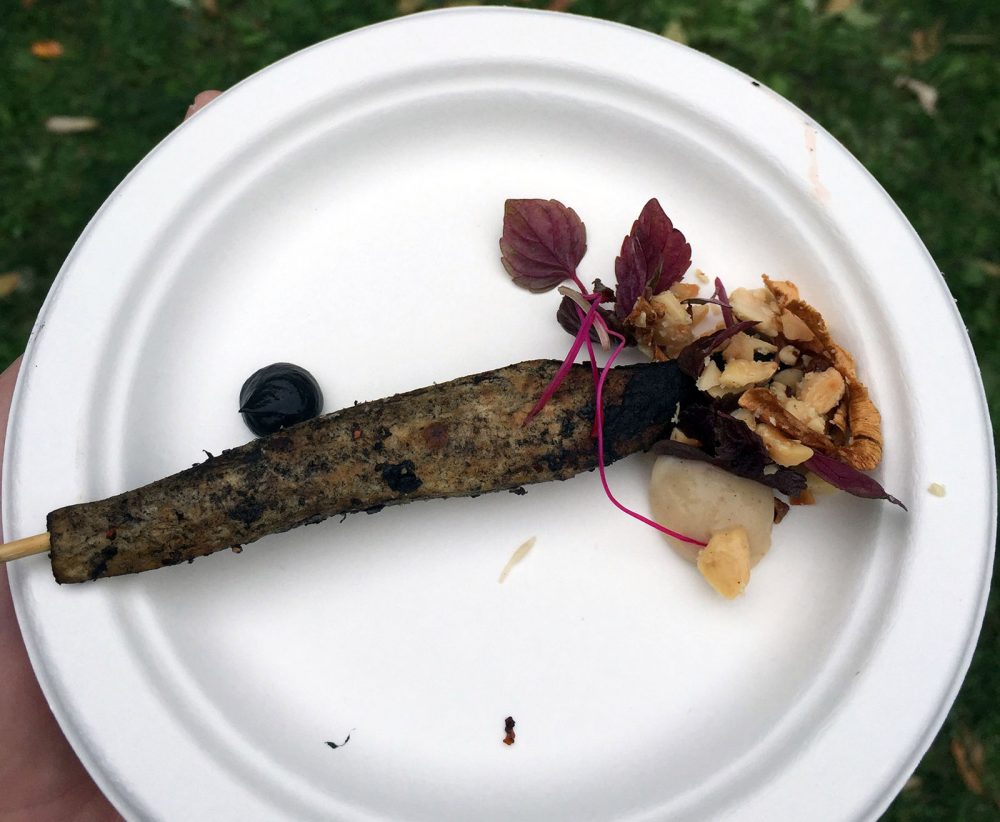 The theme of the day was root vegetables cooked in unique ways. Rob Levitt (Butcher + Larder and Local Foods) and Clayton Hauck showed this tantalizing offering covered in pan drippings and pork skin crumbs.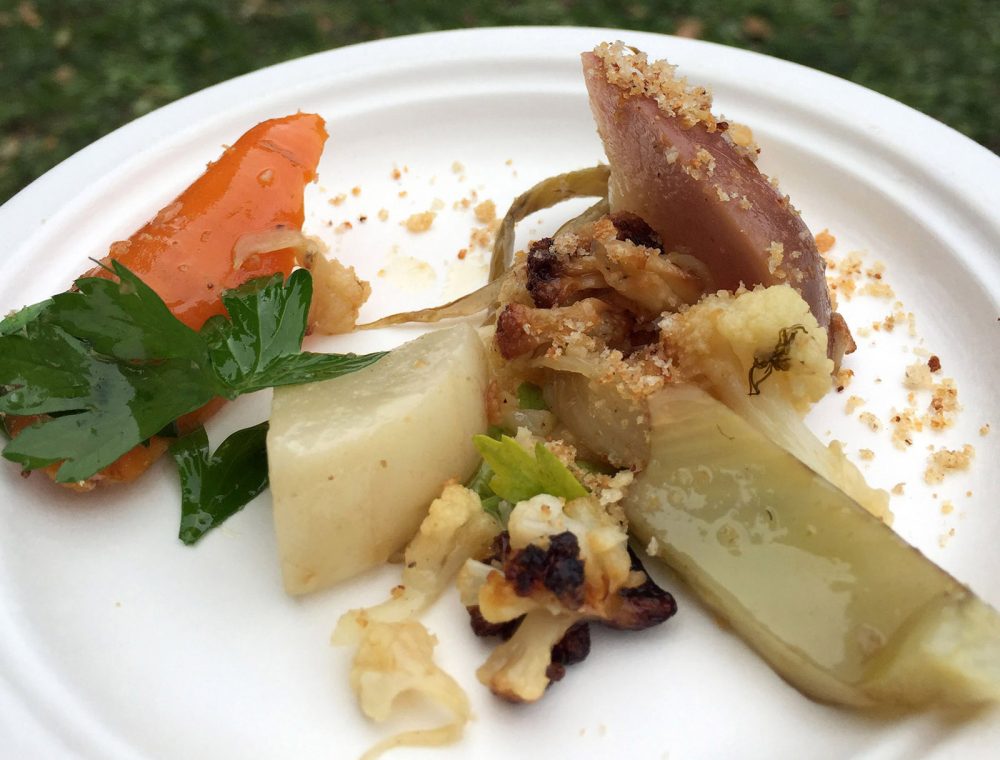 Stealing the show, Paul Kahan (One Off Hospitality) and Fergus Henderson (St. John, London) created an ox heart sandwich that tasted beefy without overwhelming.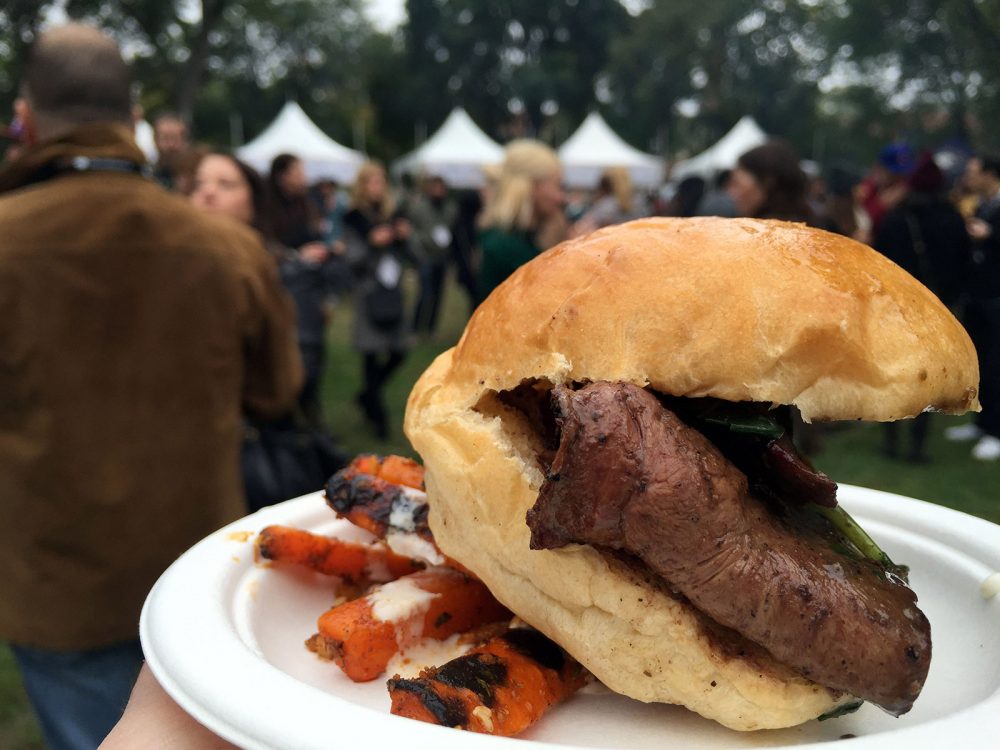 The dynamic duo consisting of Nicole Pederson (Found Kitchen) and Esther Garcia (Butterfat Studios) presented a blend of vegetarian-friendly flavors atop chickpea cakes.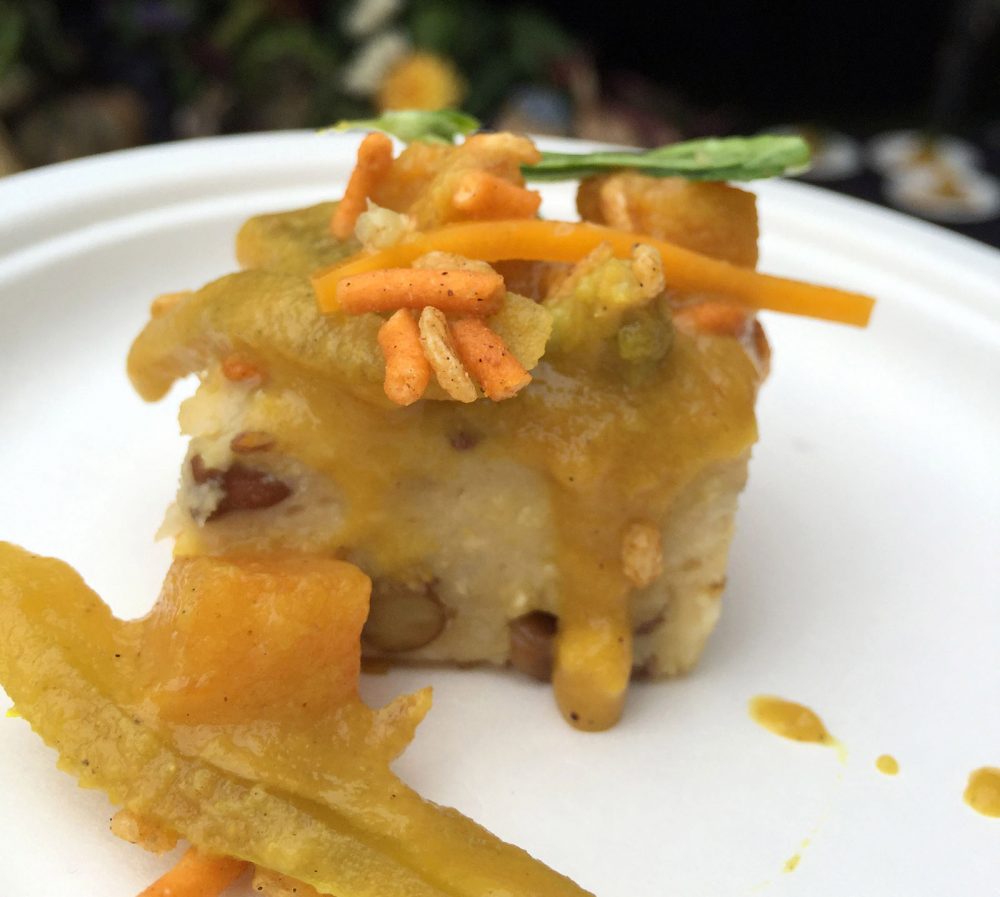 The famed Paul McGee (Land & Sea) and Chef Pete Coenen (Cherry Circle Room) added to the meat selection with a smoked brisket topped with salsa verde paired with a small cup of bourbon.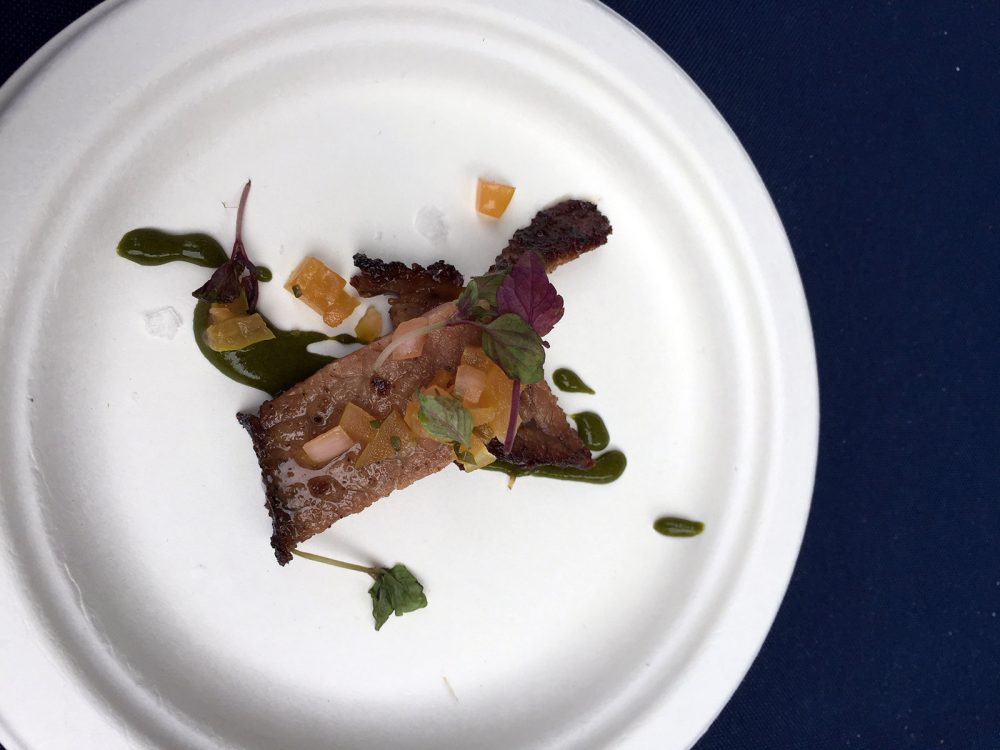 When we heard about the hot dog from visiting Jessica Koslow (Sqirl LA) and Ian Chillag (Wait, Wait Don't Tell Me) we knew we were in for a treat. As it turns out, the dog is actually a smoked carrot with a number of complex seasonings that sought to emulate a Chicago-style experience.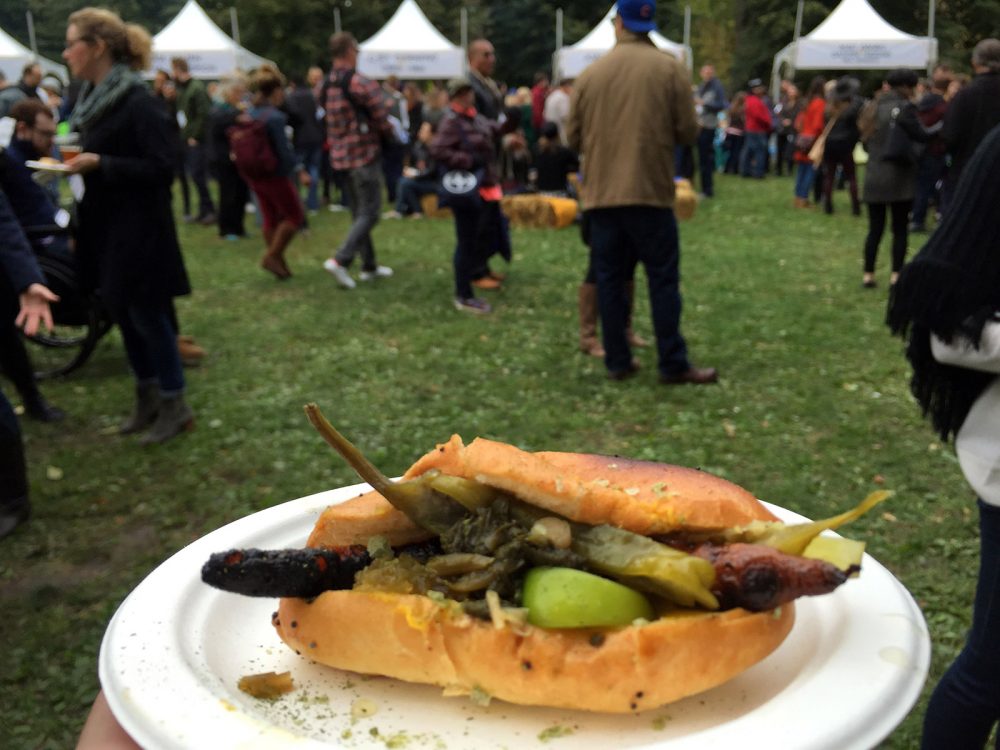 Nothing says barbecue like meat on a stick, and Sarah Grueneberg (Monteverde) and Antonio Pinto (Italian Plaster Artist) demonstrated this fact with a soppressata meatball paired with roasted pumpkin on a bruschetta-like bread.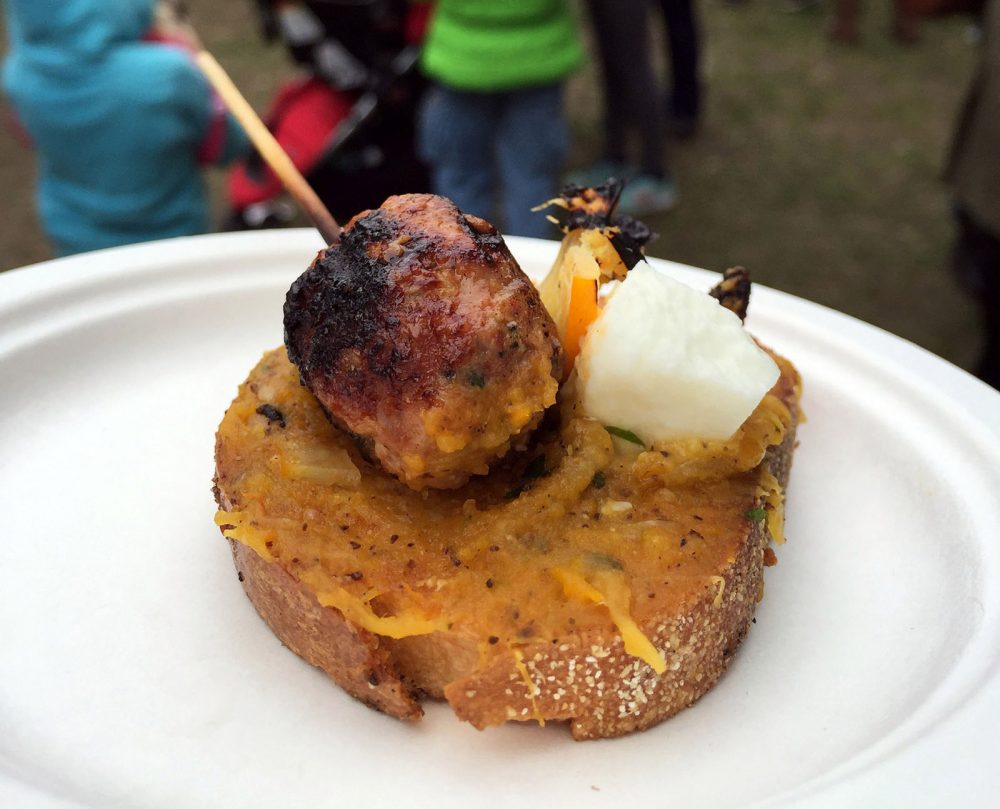 Lone Joanna Stachon (Ada Street) was feeling attendees' love for her spicy chicken wings. As the weather turned cooler the welcome wings kicked internal temperatures up a notch.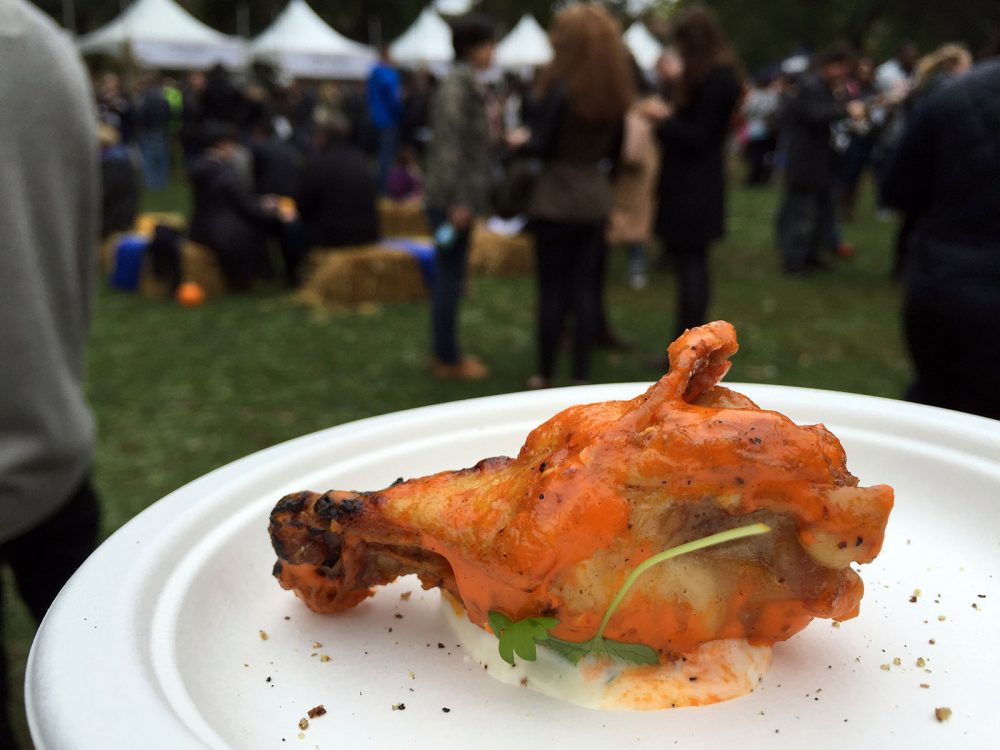 Tony Quartaro (Formento's) and Michael Salvatore's (Heritage Bicycle) coal roasted carrots were aptly described as, "Tiramisu vegetables".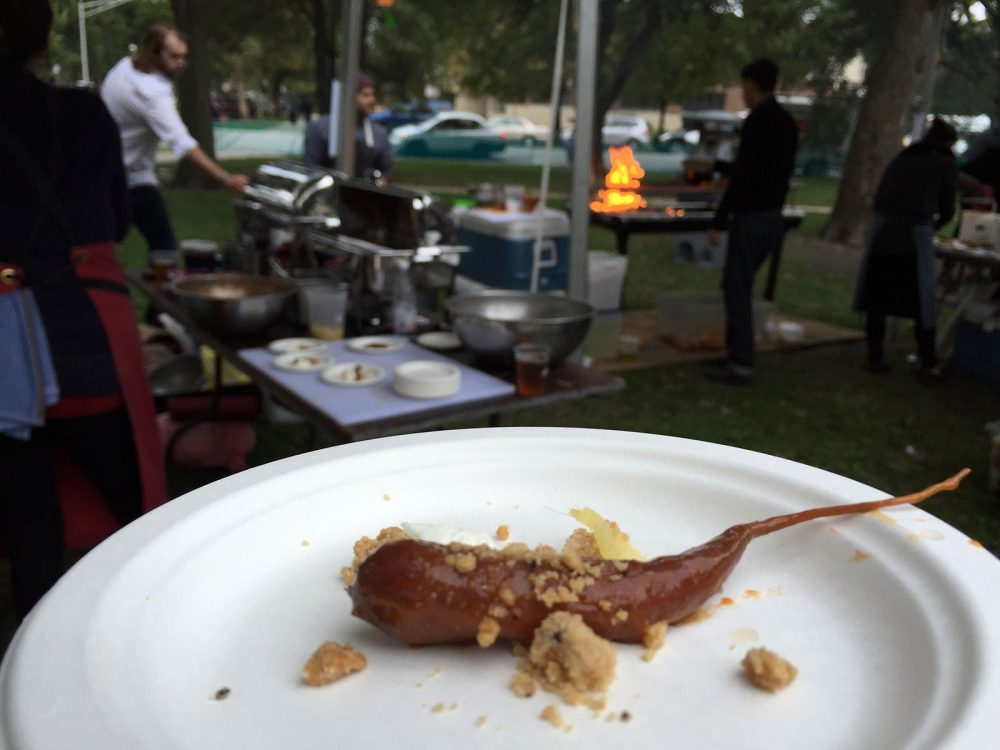 While there were many opportunities to take a break from traditional barbecue flavors, grilled cauliflower from Rick Gresh (Virgin Hotels Chicago) and Floyd Davis (Artpentry) provided for a clean, refreshing intermission.
You can't get more Fall than this tender kabocha squash from Chris Cosentino (Cockscomb and Boccalone) and Greg Hall (Virtue Cider). It served as the perfect end cap to another successful Taste Talks All-Star BBQ experience. Until next year!