---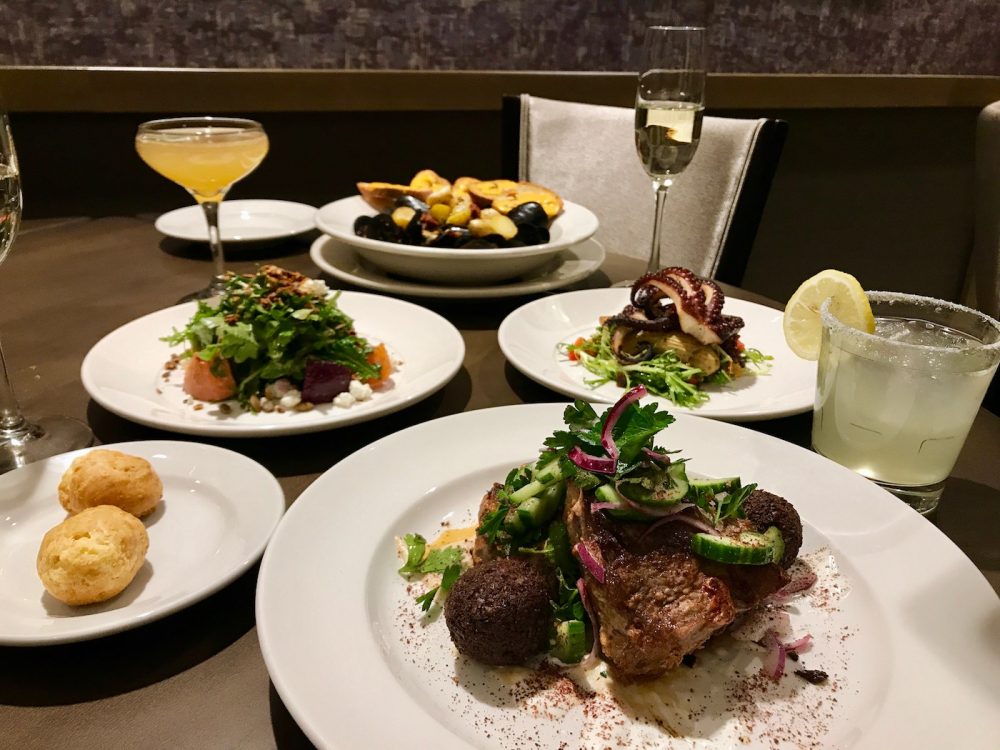 It's a cold, rainy Saturday when my friend and I decide to check out Stock and Ledger. The kind of afternoon for staying in and lounging around but we've been lured by pics of this new spot's dishes on Instagram, like the Salmon T-bone or Apple Pear Crumble. Besides, as usual I have no food in my own home so we are forced to go out...
Stock and Ledger is located in The Loop and during the week I can take an Uber or train to get there, but it's a Saturday and parking isn't an issue. We arrive when they open for dinner at 5pm; it's empty at first but by the time we leave there's a decent dinner crowd.
In the kitchen, Chef Laura Piper creates American lunch and dinner options from fresh, sustainable ingredients. You'll find dishes which are familiar but have their own small touches like hints of lemon or falafel with a spicy kick. The restaurant's vibe is nice and relaxed. Here are a few highlights from our meal: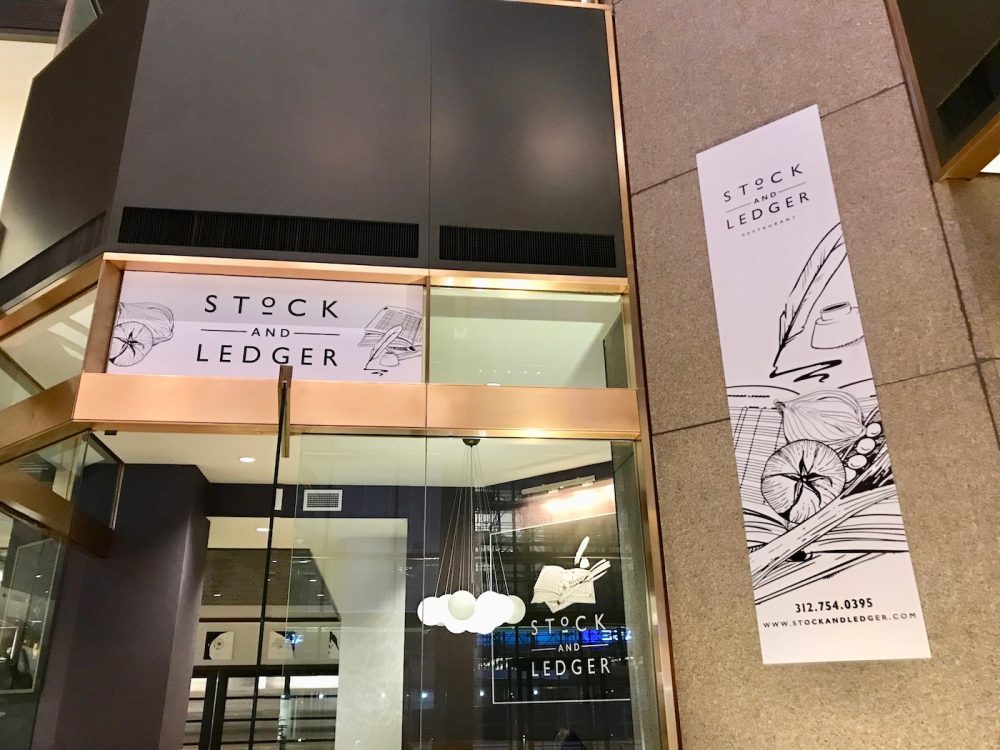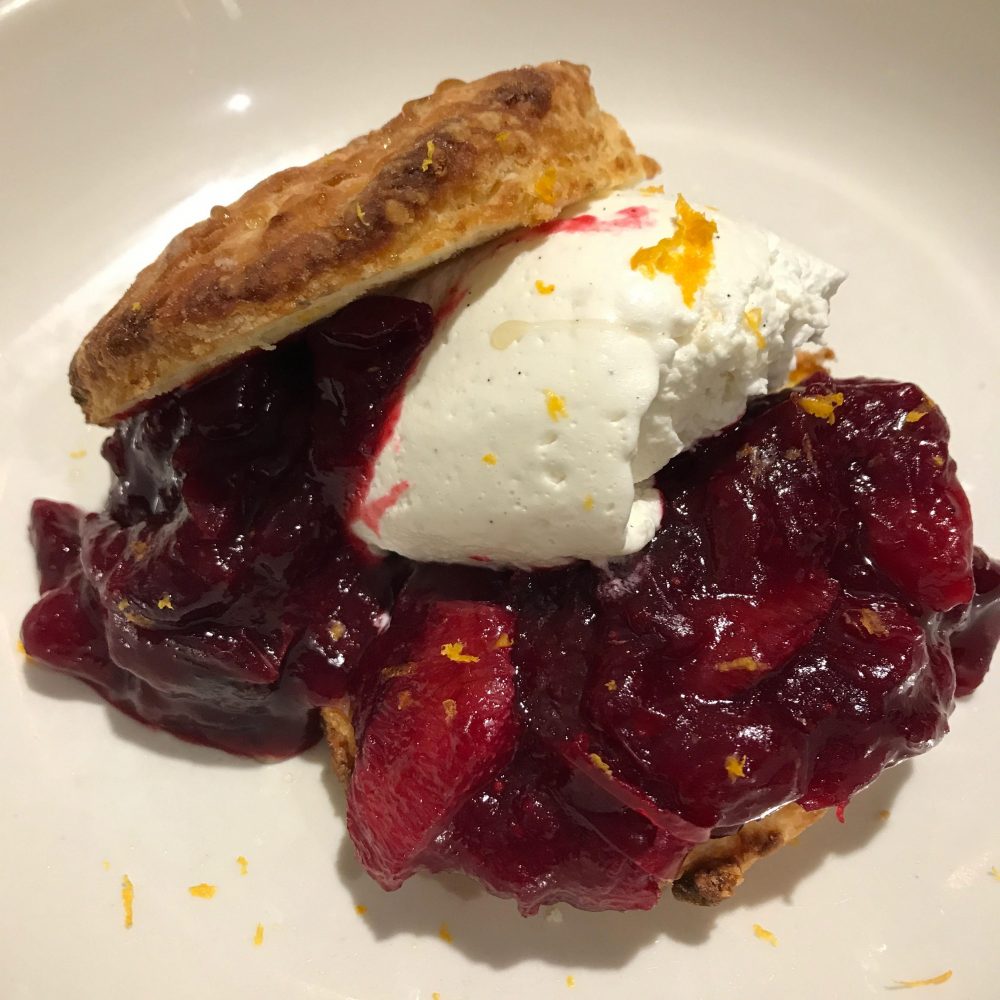 1. The cranberry shortcake.
Ok, so let's start with dessert first, because why not? I'm adult and if I want to have dessert first, I'm gonna do it! We decide on the cranberry shortcake.
"Tart," my friend blurts out before pausing and taking another bite. "But not in a bad way. I better eat some more, just to be sure."
"Me too," I agree. "You know, just to make sure I know what I'm feeling here."
One empty plate later we both decide the cranberry shortcake is pretty darn good. The cranberry is very tart but the sweeter cream and orange-flavored biscuit complements it nicely. This is the only dessert we try but I'd definitely go back to try the others.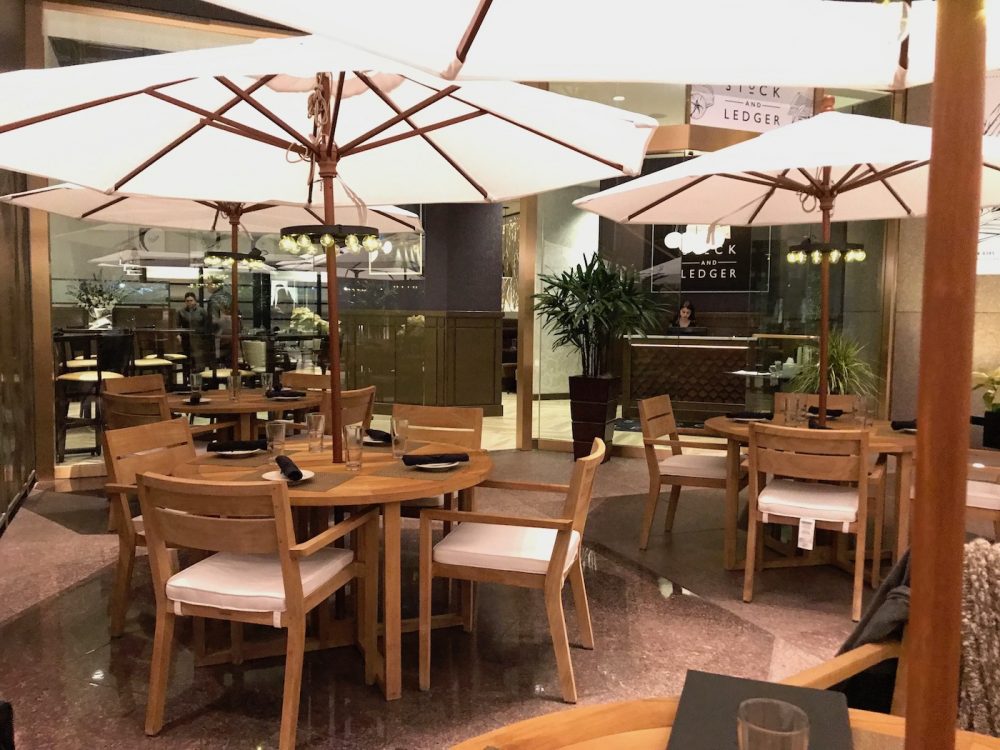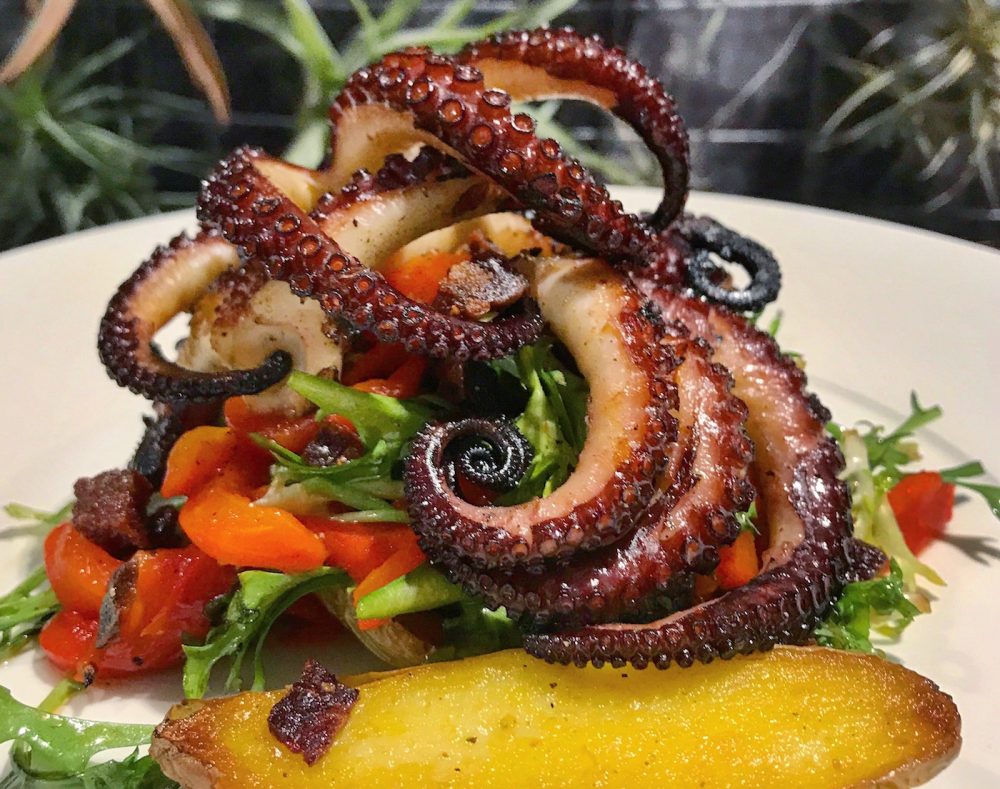 2. The Mussels and Grilled Octopus starters.
The first item to arrive are mussels with spicy Spanish chorizo in caramelized fennel broth. It's a beautiful dish and tasty. The broth is flavorful without being overpowering and throughout the course of the meal we both end up dipping pretty much anything else from the table we can in it.
I am not a huge octopus fan for a few reasons. To start, they're supposedly smart. I feel bad eating anything that knows how to unscrew the jar it's trapped in (which I saw on a Youtube video so I'm obviously very knowledgeable on this subject) and also, all those tentacles! Kind of freaks me out. Having said that, this dish is so pretty I can't help but snap a pic and give it a try. It's cooked well with crispy ends and I like the edge the lemon confit provides. (Later when I post the picture, someone comments that an octopus can reassemble Mr. Potato Head and I feel bad again.)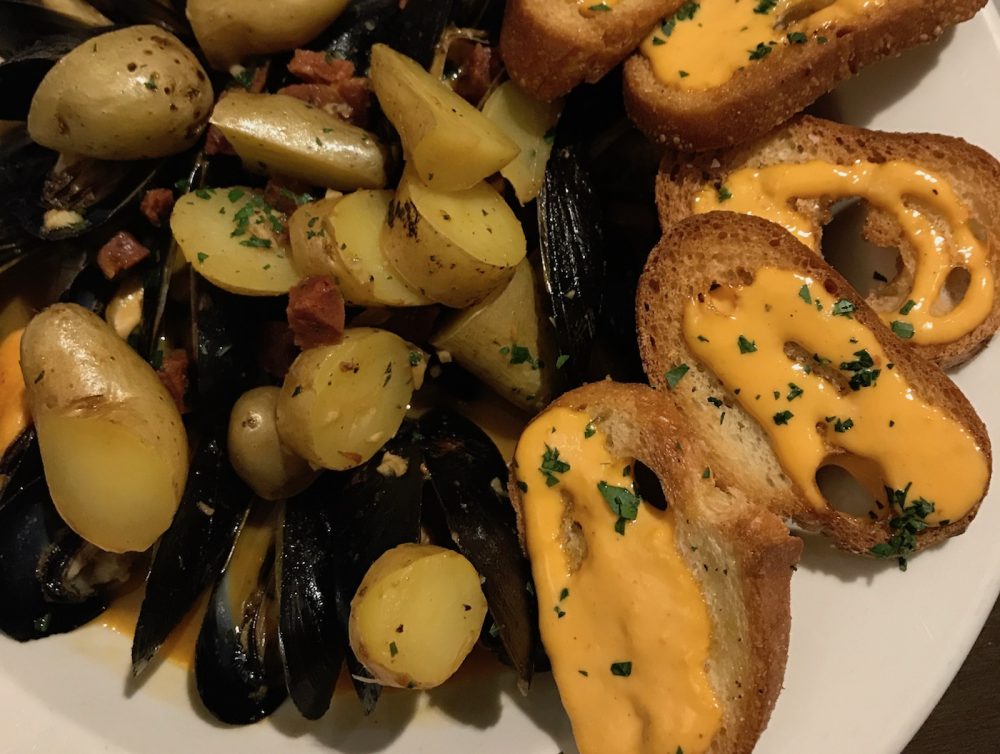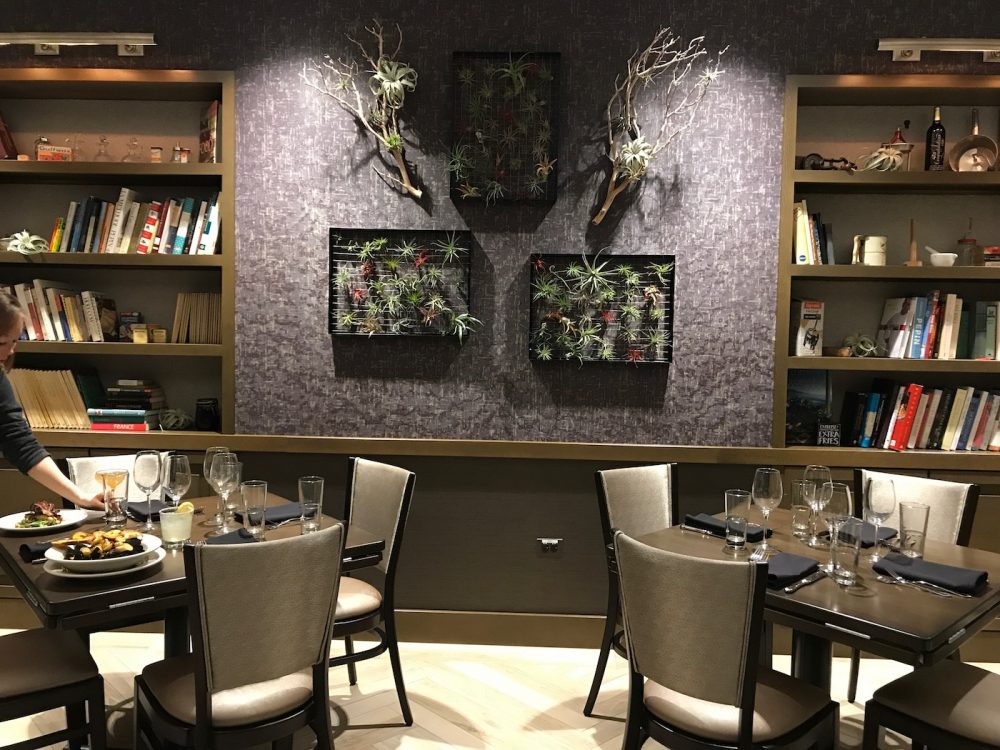 3. The back rooms.
There are two separate rooms in the back and they are both very cute. The larger of the two, The Library, features shelves of cookbooks and cute potted plants. There is also a smaller room called the Corner Office with decor that's just as cute, more books and typewriters. It creates a fun, intimate feeling from the rest of the restaurant that would be great for small groupings of friends. (Or hogging the whole room to yourselves like we did!)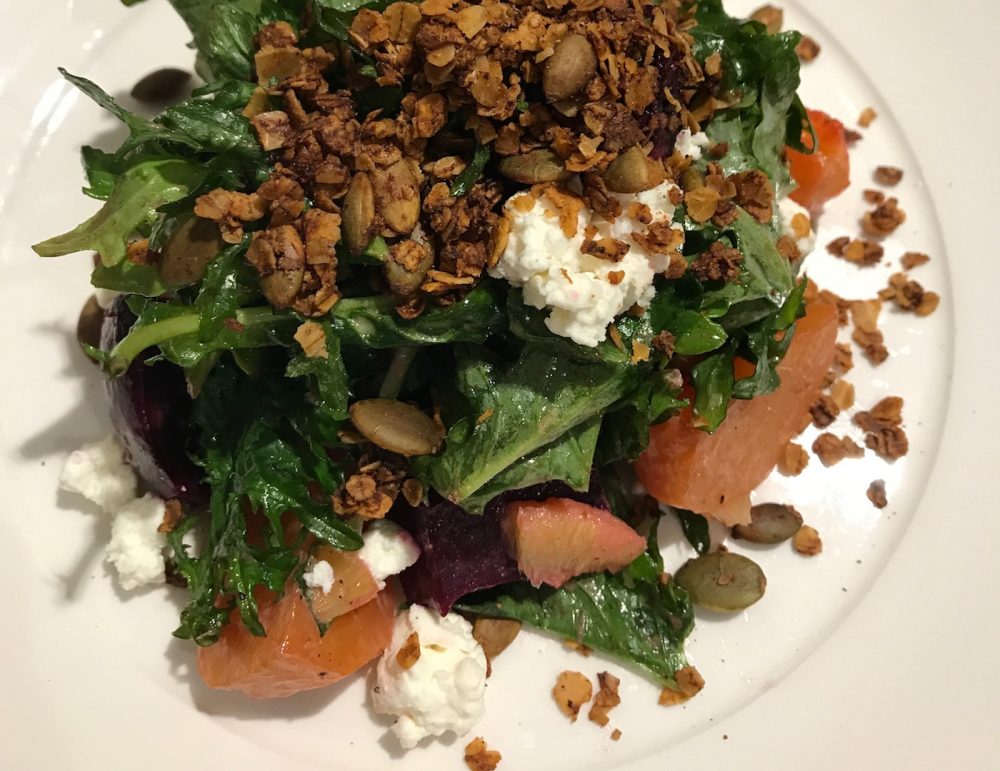 4. The Salt Roasted Beet Salad.
French feta, citrus, kale, baby kale, pepita granola, cumin vinaigrette
This salad is full of my favorite salad things: kale, beets, feta and citrus. All of the flavors compliment each other wonderfully. In fact, I'm so busy eating the salad at first, I momentarily forget about everything else on the table. The beets provide a comforting, subtle texture in flavor while the feta melts into the sharper citrus pieces.The pepita granola also adds a fun, satisfying crunch.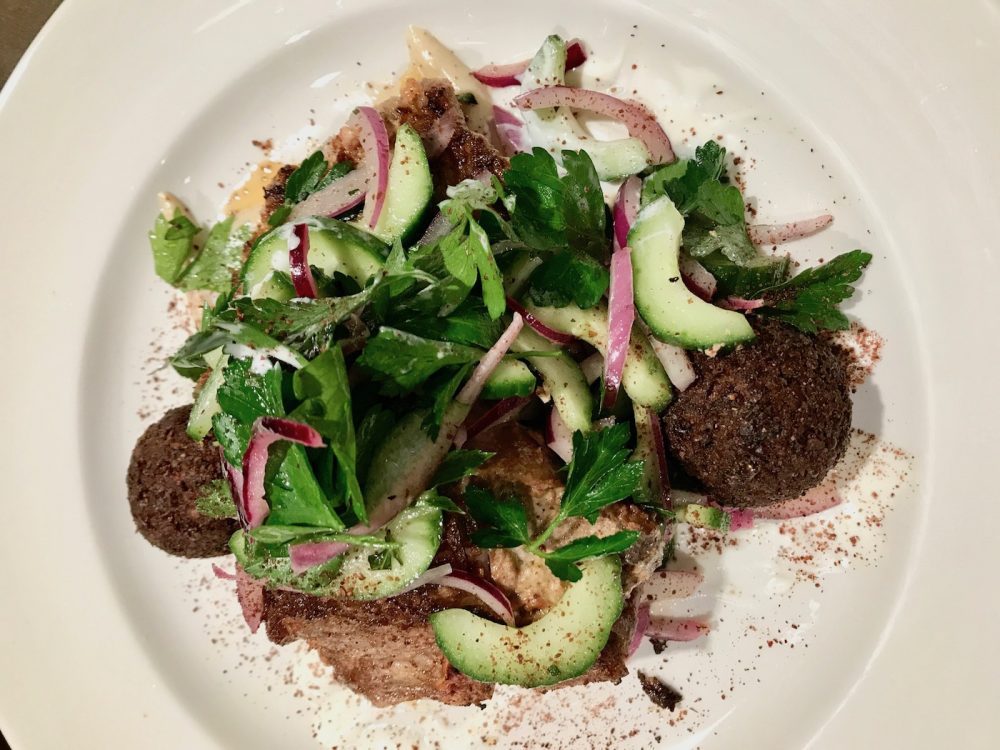 5. Seared Colorado Lamb.
Falafel, parsley-red onion salad, sumac, tahina, lemon yogurt
The falafel stands out in this dish because it's crispy outside, fluffy inside, and slightly spicy. I could happily eat this alone but it's the accompaniment to a large piece of lamb. Like the octopus, there's a bright element of lemon that gives everything else a nice contrast.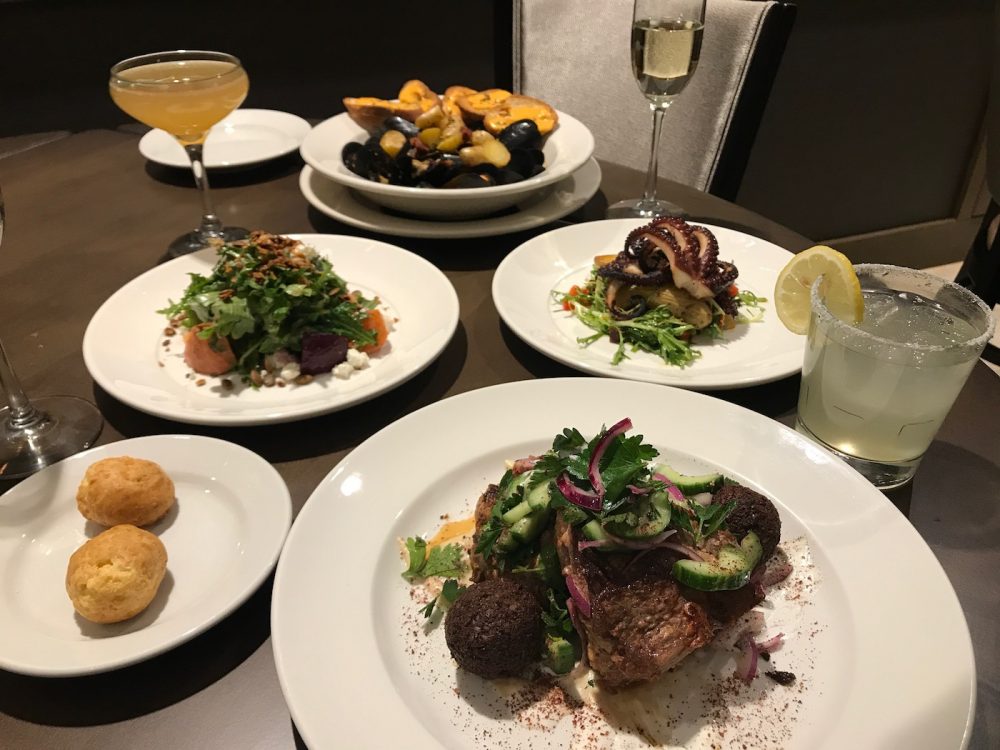 6. The cocktails.
Who knew I would love a gin dish so much? It's the middle of winter but I am loving the Write-Off: Broker's Gin, Simple Syrup, Lemon, Giffard Vanilla, Lavendar Bitters. It's a light, refreshing drink with a definite summer-y vibe. My friend ordered the Harvest Nectar (Captain Morgan Rum, Apple Cider, Lime, Giffard Apricot, Simple Syrup, Grapefruit Bitters, Rosemary) which was good while a bit more intense than the Write-Off
7. The staff was super friendly.
From the moment I called in to inform the hostess we running late (sorry sorry!) to the very end, the staff was really easygoing. Now I know what you're thinking…"didn't they know you might post something on social media when they saw you taking a million pictures?" But when I looked around, all of the patrons looked relaxed and happy, and several times I saw diners joking and laughing with the staff.
All in all, it was a delicious and pleasant dinner and we'd both definitely come back again!