---
Brunch is a big deal in Chicago and the Asian inspired, barbecue hot spot in the West Loop, bellyQ, has recently launched an imaginative weekend brunch offering. Chef Bill Kim and his team use only seasonal and locally sourced ingredients; creating flavors which play homage to their roots and let the food play the star. We recently sat down to dig in. Check out our choice snaps!
Donuts. It may be the year of the donut (again) in Chicago and nothing ignites an appetite like a duo of cinnamon-sugar dusted pastries with a berry compote topping next to a bottomless cup of coffee.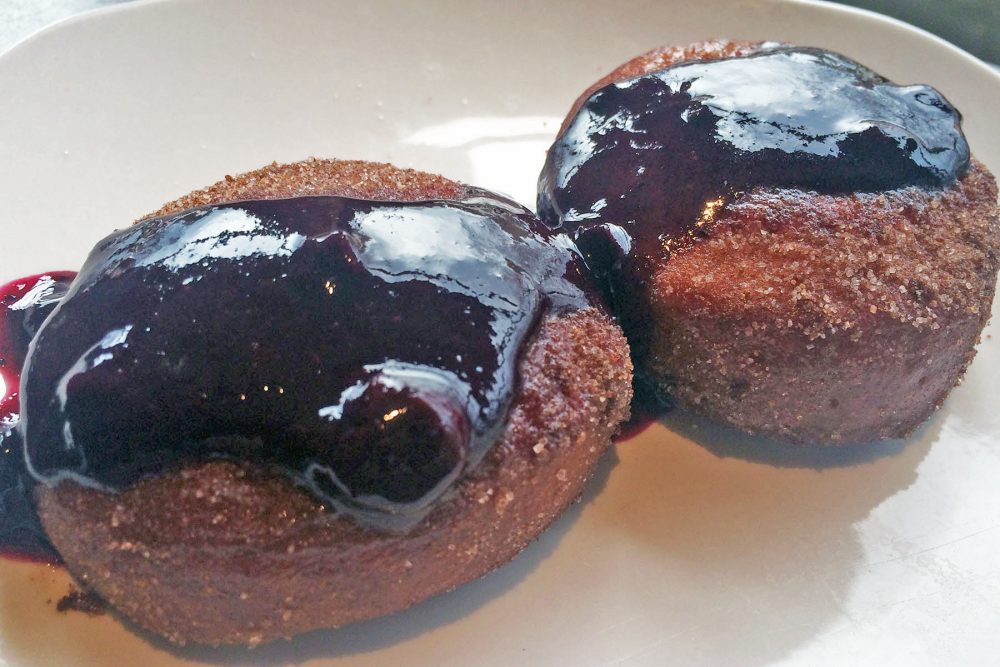 bellyQ offers a quartet of tasty fillings wrapped in caramelized doughy goodness. The Pork and Cilantro Dumplings provide a savory introduction to our first meal of the day.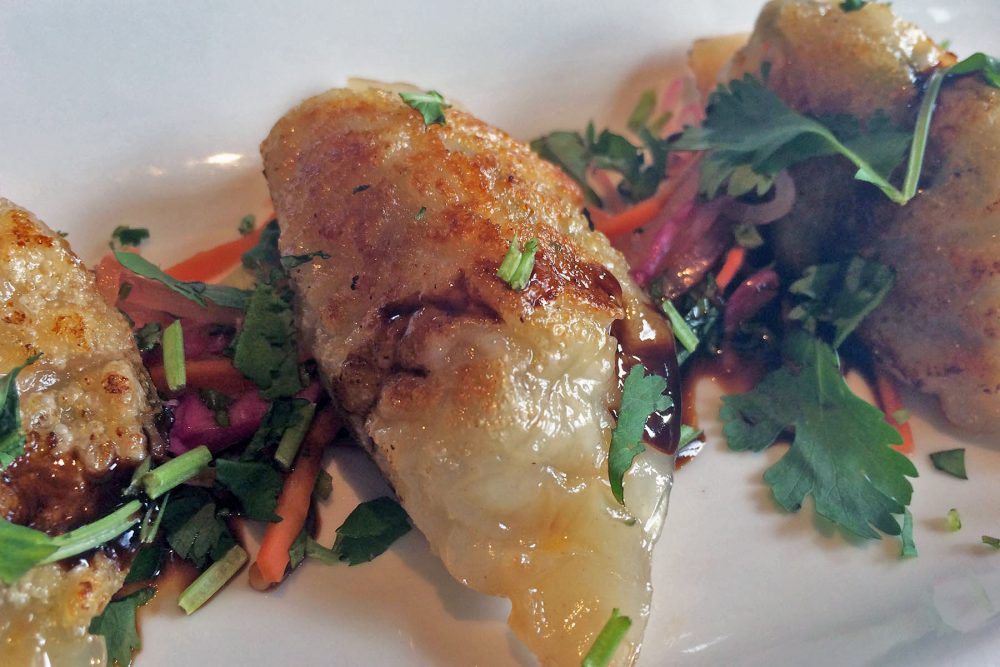 Next up are the Korean Breakfast Tacos. Not only do you get eggs but a spicy mix of kimchi, avocado and scallions tucked into homemade corn tortillas. #tacosrule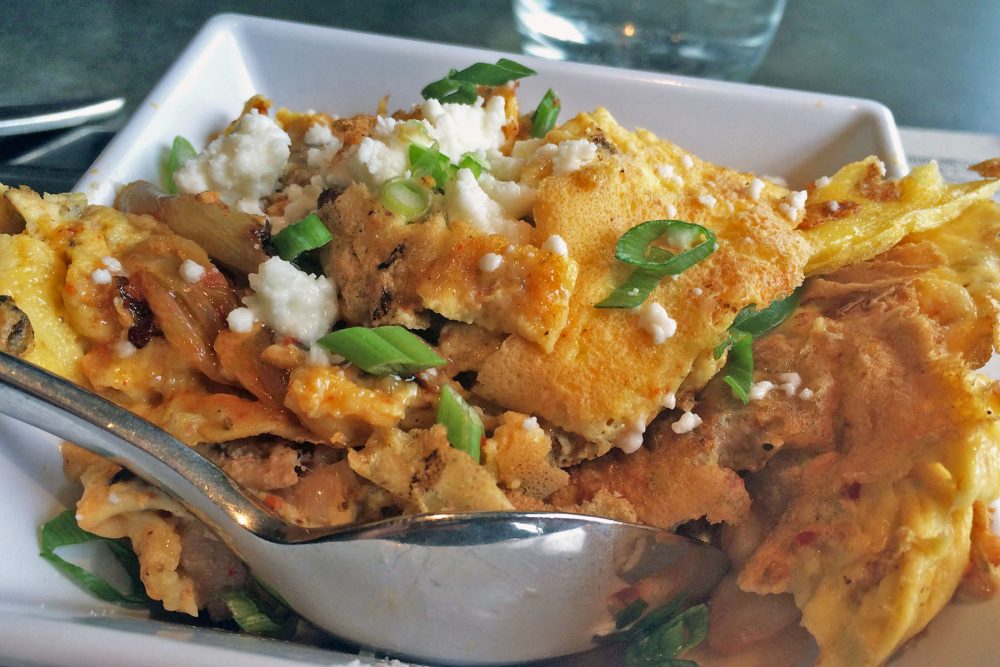 "Satisfying people one belly at a time"
If you thought ramen was only something for dinner or late night cravings, bellyQ gives you the Breakfast Ramen you've dreamed about. A noodle based coup with pork sausage patties, two tempura eggs and a serrano chili broth. Slurp away!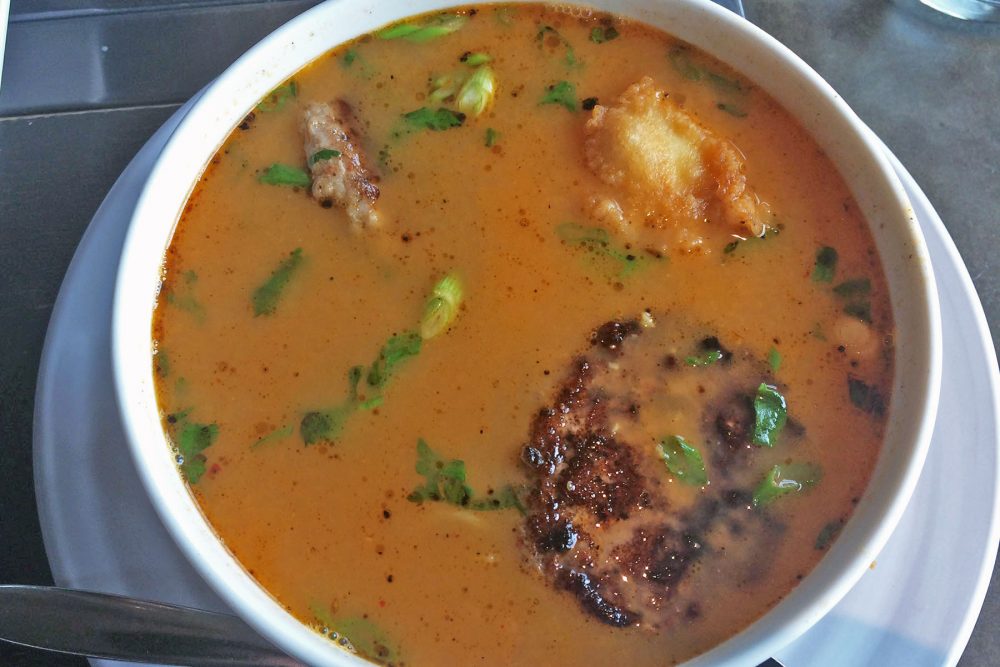 Here it is, the one we've been waiting for. The Beef Brisket Skillet had our attention the moment we laid eyes on the menu. Nestled in the pot it was prepared in; brisket topped with potatoes, peppers, onions, cheddar and a fried egg give you what you need.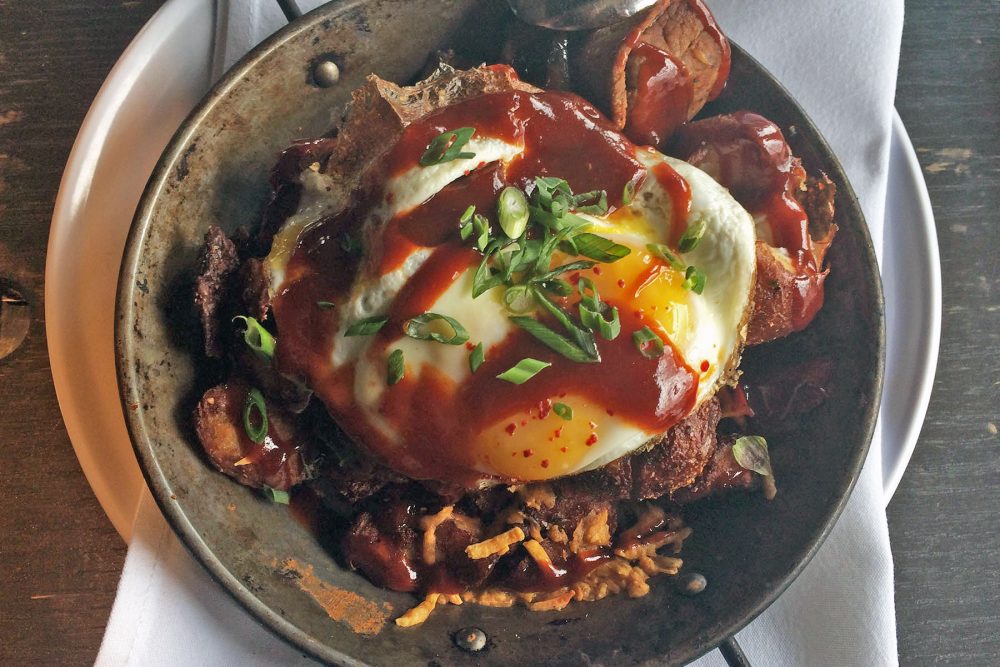 We might be stuffed but the Tea Smoked Duck Benedict sounds too good to pass up. This abstract take on a classic benedict neatly plates broccoli rabe, tempura egg and smoked duck with Thai curry sauce. Wait, don't forget the steamed bun!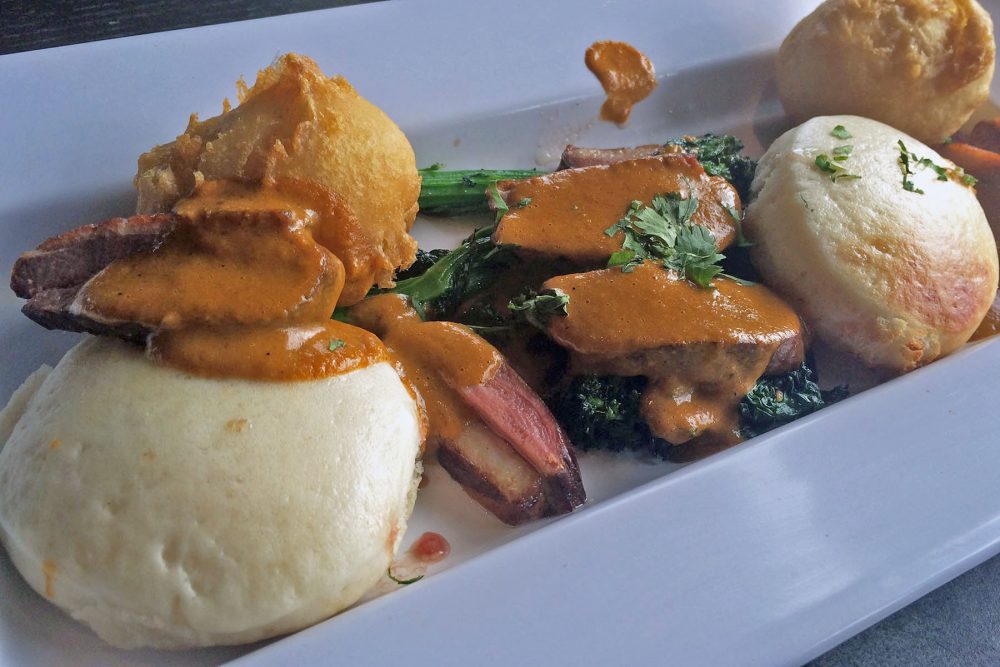 bellyQ has bacon. Maple Glazed Togarashi Bacon for your sweet and spicy bacon needs.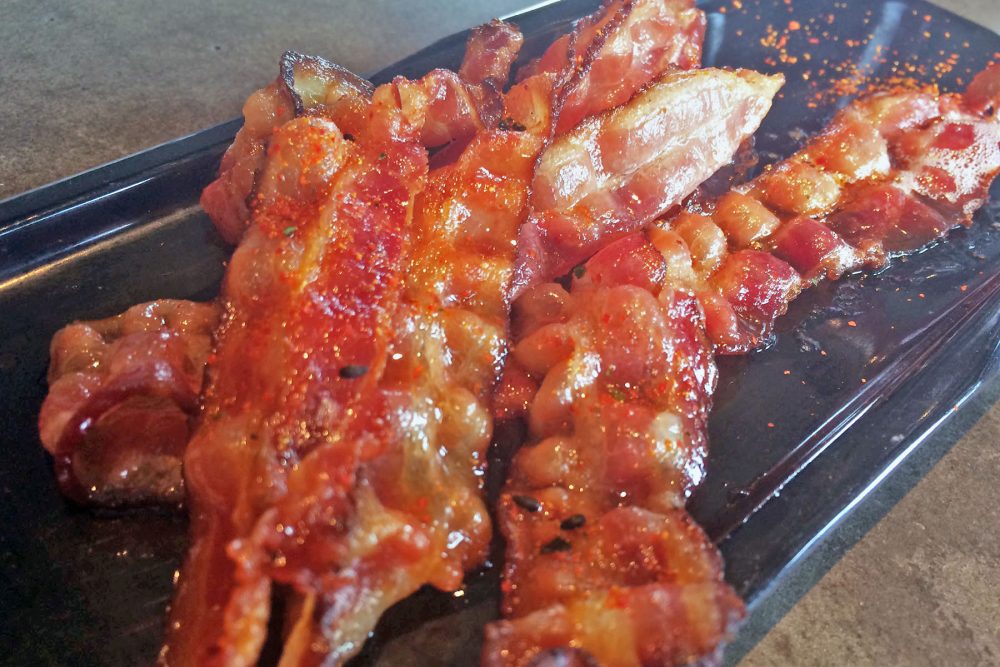 If you've been to bellyQ for dinner, you know no meal is complete without the Peanut Butter & Jelly Soft Serve. The same can now be said for brunch, get in there!