---
The first thing you need to know is that I love donuts. Not just when I crave something sweet. Not just as an appreciation for the great gourmet options available in Chicago. Not even as just one of my favorite foods.
No, donuts are one of my favorite things of ALL things in the world. Donuts have been the way to comfort me, flatter me, reward me, and celebrate me for pretty much my entire life. For this past birthday, I had three different friends bring me a dozen donuts. (All were eaten, of course.) I have multiple pieces of donut-ensconced clothing. When I went to Donut Fest, I brought plastic baggies because there was no way I was leaving even one of those delectable pastries behind.
So when Stan's Donuts & Coffee announced something big for the opening of their Lakeview location – the chance for one of the first 100 customers to win donuts for life – I knew I had to try.
I woke up around 4:15 in the morning, threw on clothes (maybe they matched? Not entirely sure my eyes were yet open when I put them on), and hopped on a Divvy from West Town to Clark & Diversey. There I met Christina, a friend of equal donut devotion, and if I may offer this tip? Long waits in the wee hours are a lot nicer when you have a partner along for the quest.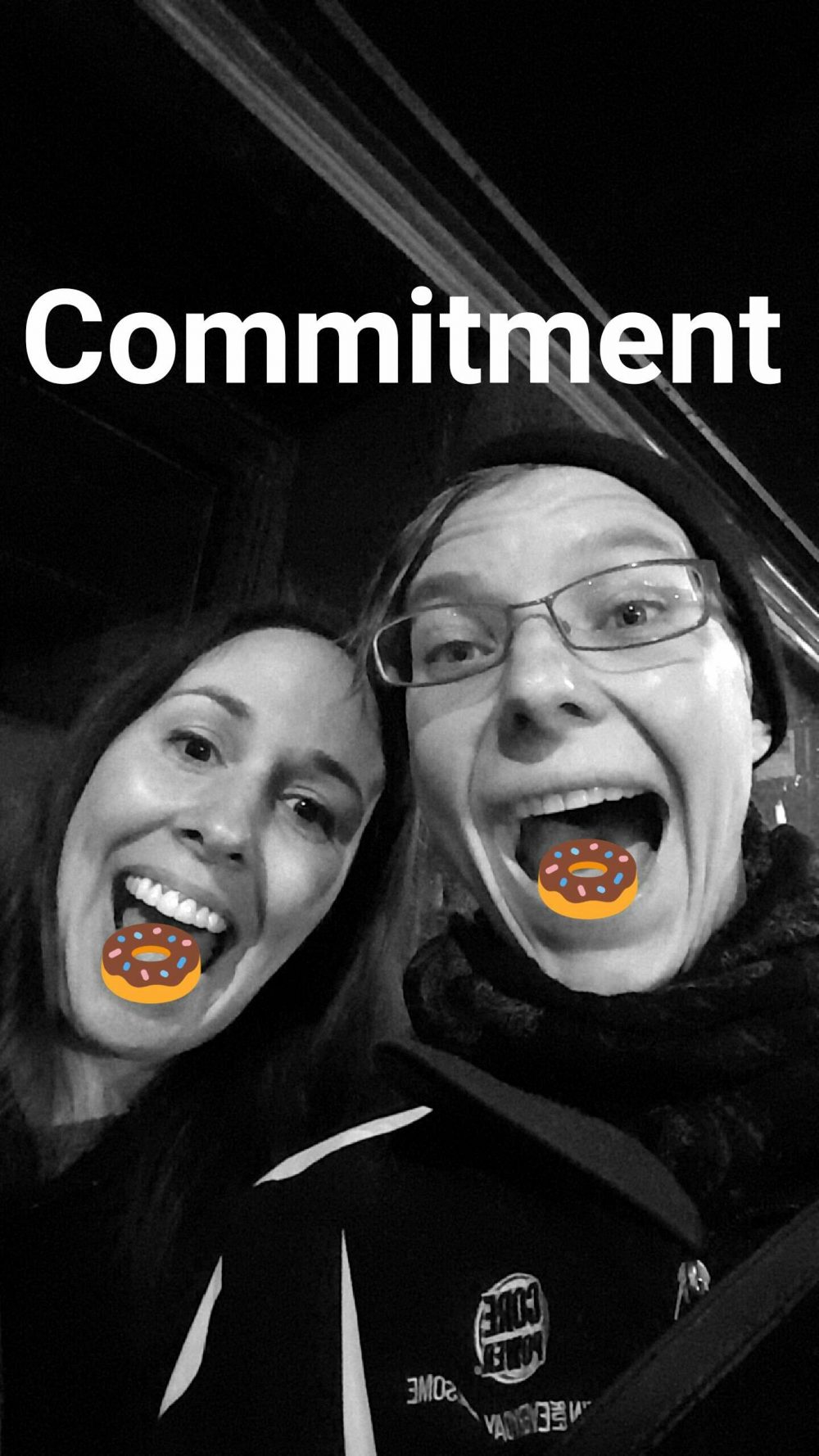 There was already quite a line when we arrived, right around an hour and a half before the designated opening time of 6:30am. Christina, who had counted the people already there, had us pegged at numbers 89 and 90. It seemed like a good buffer, but it was hard to tell if line-cutters were wiggling their way in from halfway down the block.
The line filled out behind us quickly. Our nearest companions were two couples, quite chipper for the early time and the chilly breeze. We all chatted, bonding mainly over our self-awareness and appreciation of our absurdity. It takes a very particular type of person to get up before the sun for a one-in-a-hundred chance at a lifetime of donuts. They tend to be good people.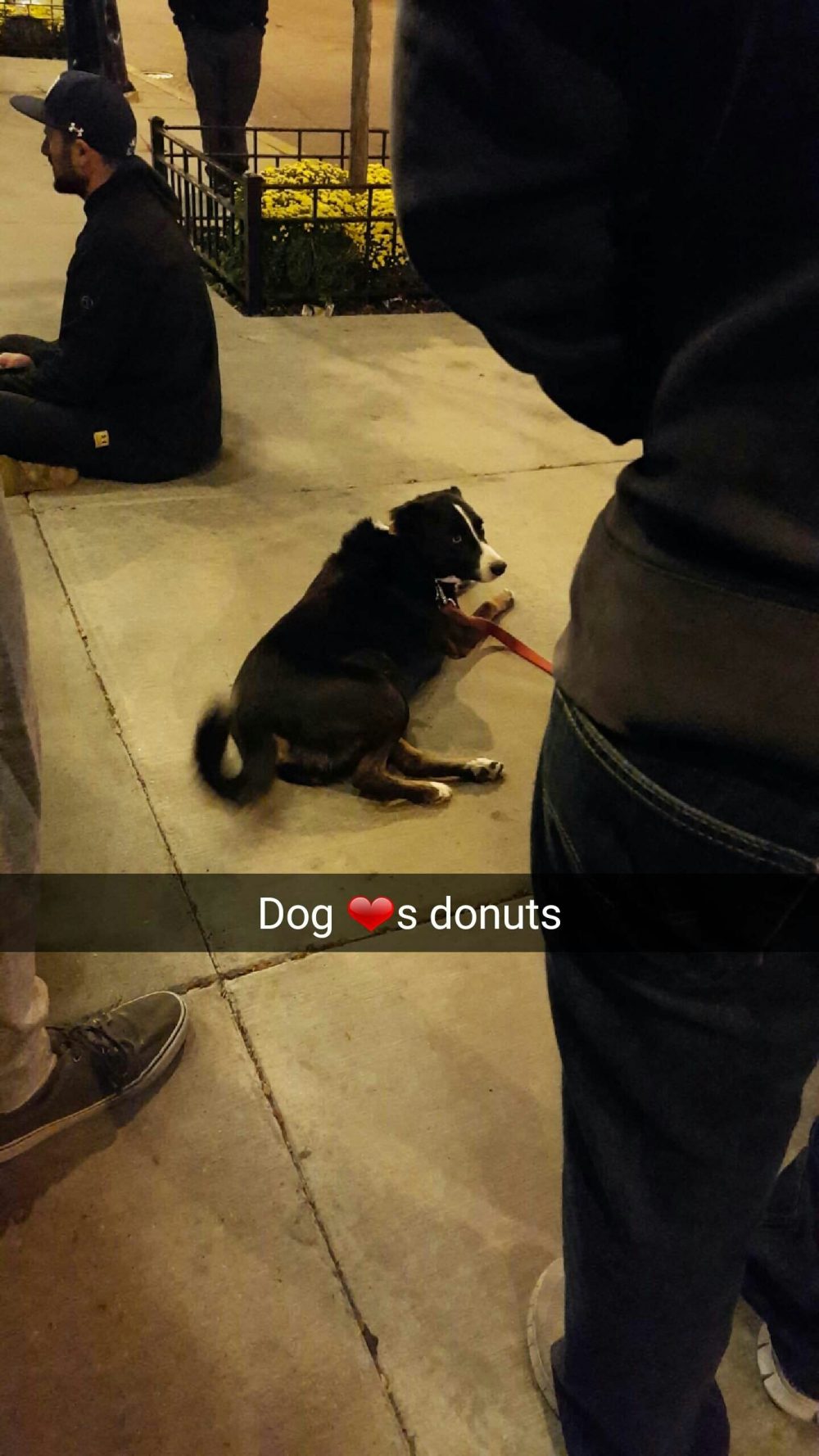 The line behind us continued to grow, even though newcomers were well past the 100 mark. Early morning runners slowed down to gape at the crowd, shaking their head once they found out why we were all there. We got a bit nervous, as people counting as they passed kept noting that we were right on the cusp of being a part of the first 100. There was nothing Christina and I could do but cross our fingers and hope we made it in time.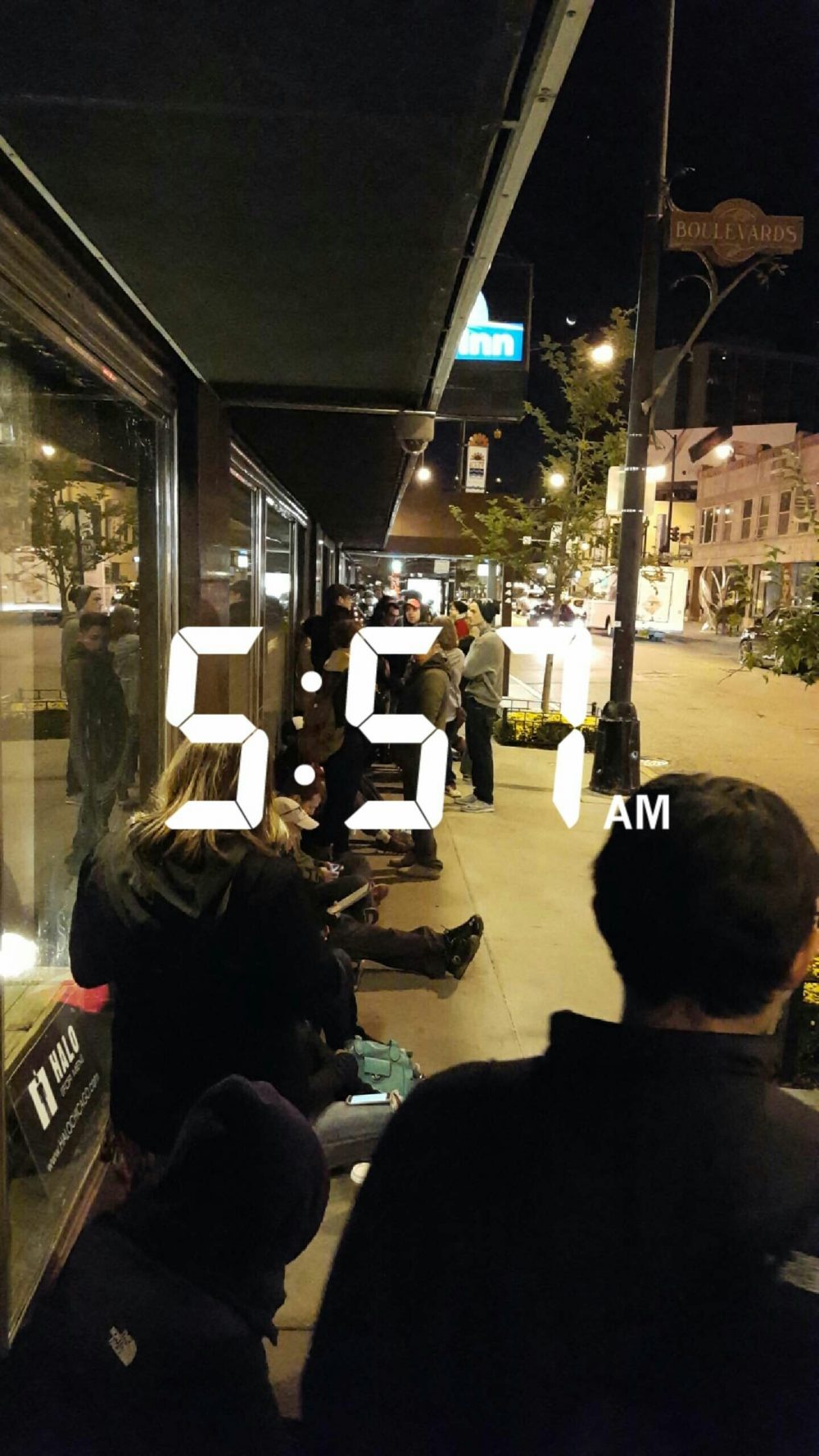 Around 6am there finally began to be some action near the front. Balloons were passed out, and the line condensed in anticipation of the opening. The sun began to rise, illuminating just how many people had rolled out of bed to be the first to get donuts. It was surprising, even to a donut fanatic like me – the line stretched more than two blocks with more coming all the time.
Finally, 6:30am arrived, and a great cheer erupted. There was an initial rush forward… and then more waiting. It was a small store, after all! The energy level had risen noticeably in the line as people craned their heads to see what people were exiting with. Had the grand prize already been doled out? Or did we still have a chance?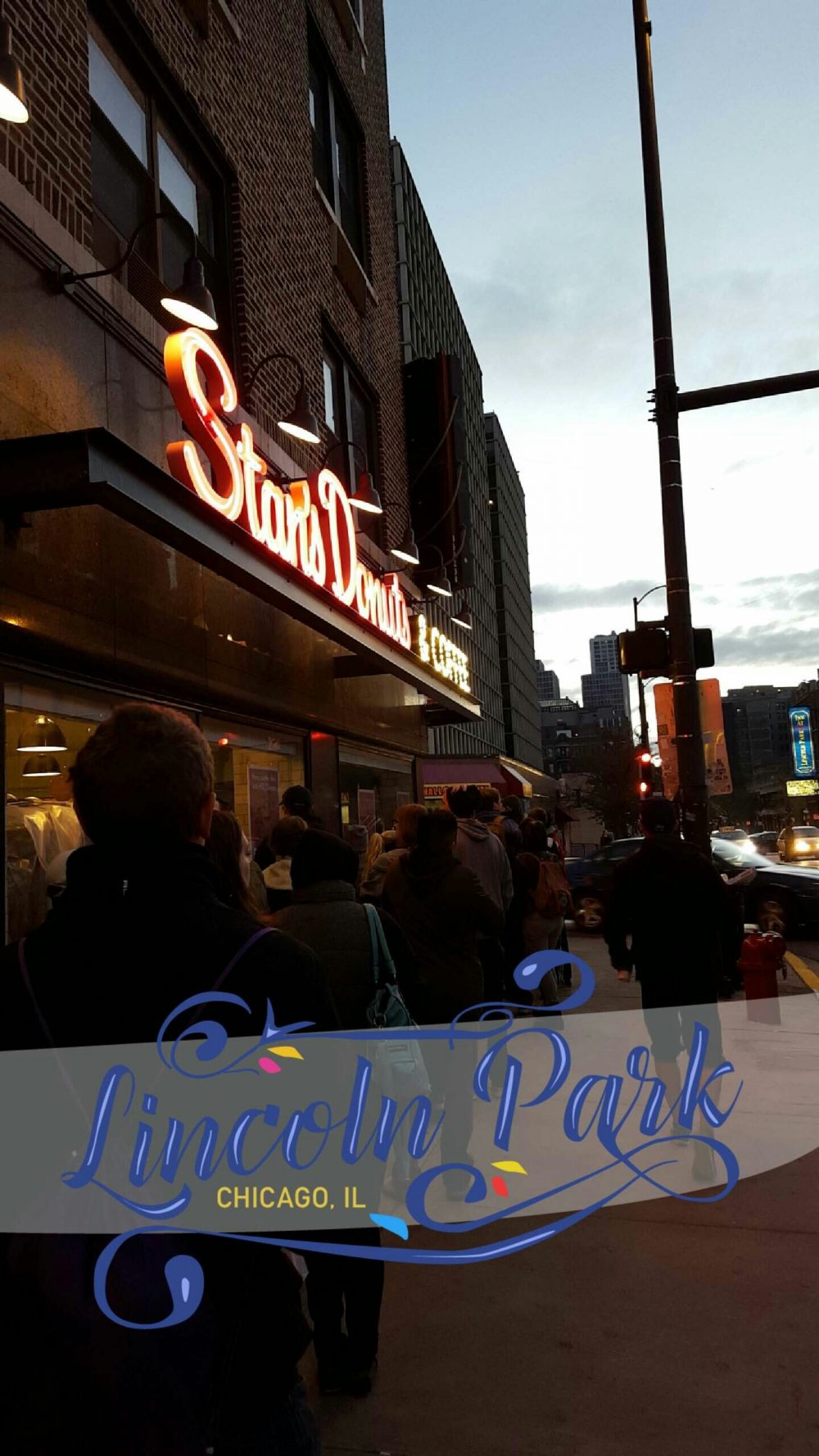 As we neared the doors, another frantic whisper spread down the line: "Is that Stan? Oh my god, it's Stan!" Stan Berman, mastermind behind the decadent donuts once served only in a little shop in Los Angeles, was present for the occasion, looking exactly like you'd expect – a friendly, hard-working gentleman who was good-naturedly puzzled at the huge welcome his newest location had received. Rich Labriola, the brilliant man who brought Stan's pastries to Chicago, accompanied him, looking pleased and proud at the turnout.
Meanwhile, we still hadn't heard any victorious shouts or resigned reports – the coveted prize of a lifetime of donuts had yet to be found. Adrenaline was bubbling up now. Could this be our lucky day? A dream come true? Donuts forever and ever? Christina and I didn't say anything, trying not to jinx it, but our exchanged glances betrayed our hope.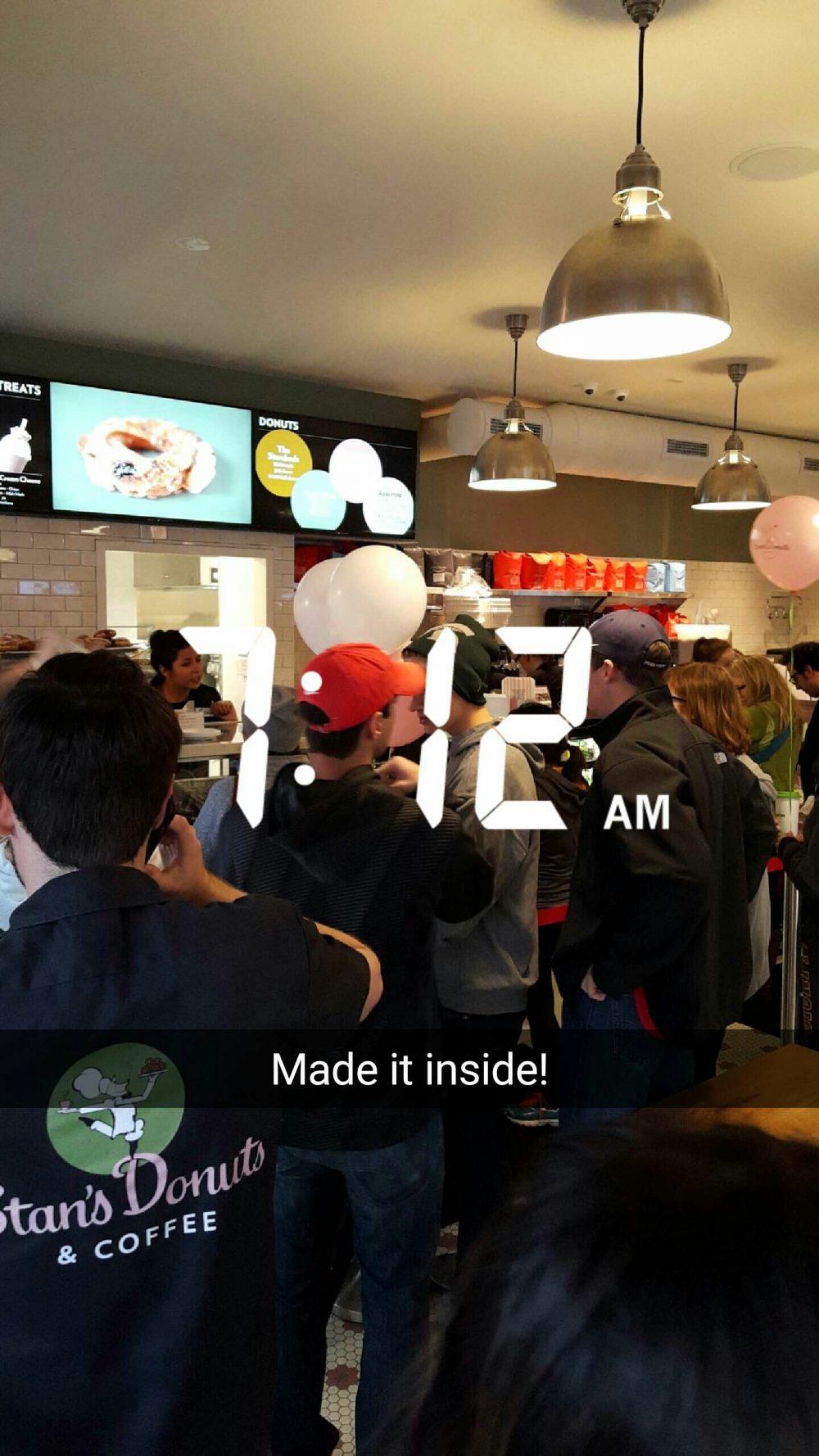 It was about 45 minutes after the opening when we reached the revolving doors. We gladly shuffled in out of the brisk wind and into a warm room that smelled of sweet dough and coffee. We unzipped our jackets, loosened our scarves, and turned toward the counter with excited smiles… just in time to watch a girl pull that golden ticket. Crushed.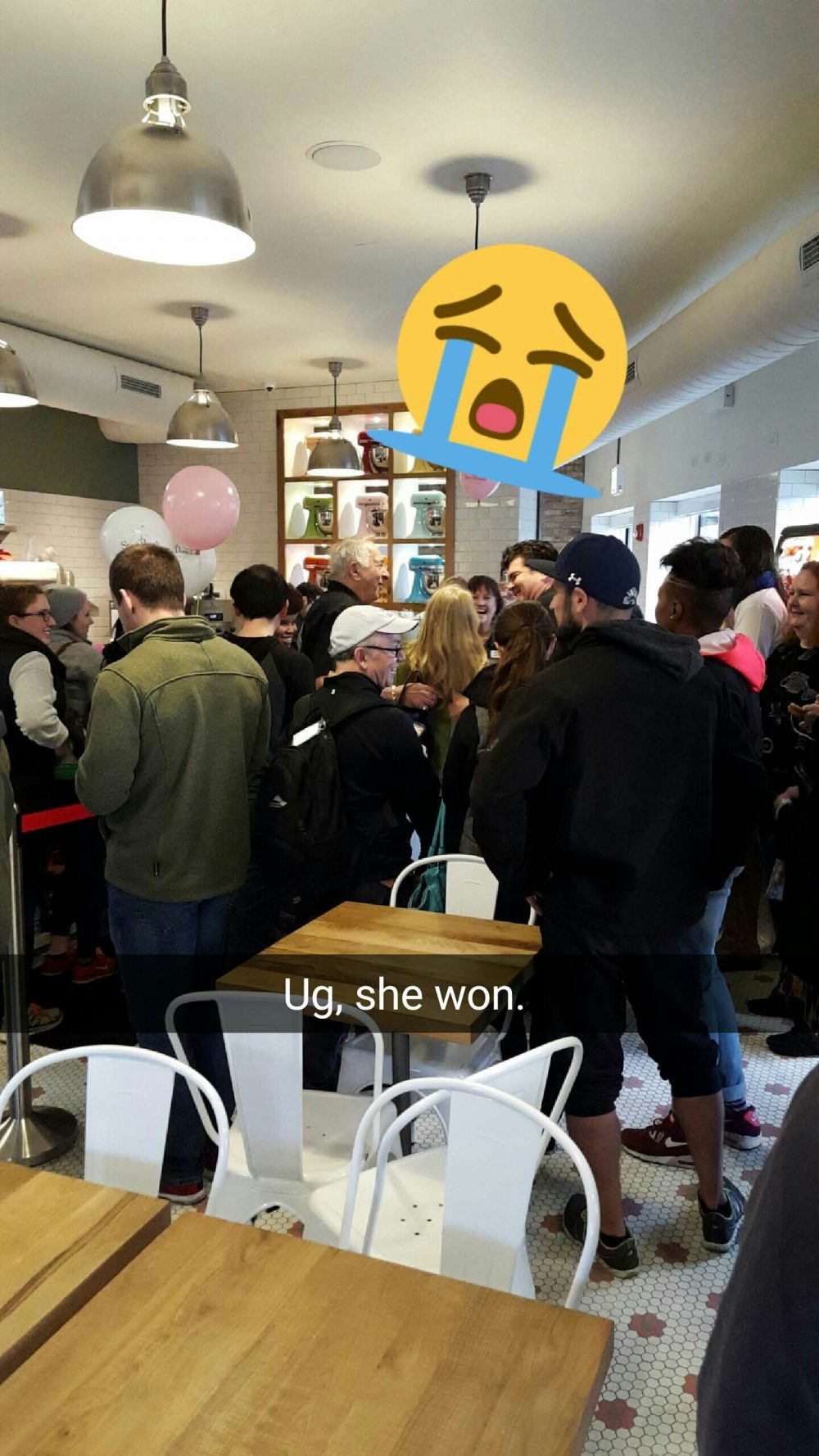 Deflated, we watched as the winner and her friends took pictures, talked to the management, and were interviewed by reporters. It was hard not to feel disappointed as we snaked through the line. We were so close. So close. Donuts for life…
Then again, there were still freshly baked donuts to be had right in front of us. Christina and I bought a half dozen between us and sat to enjoy one among the other donut devotees.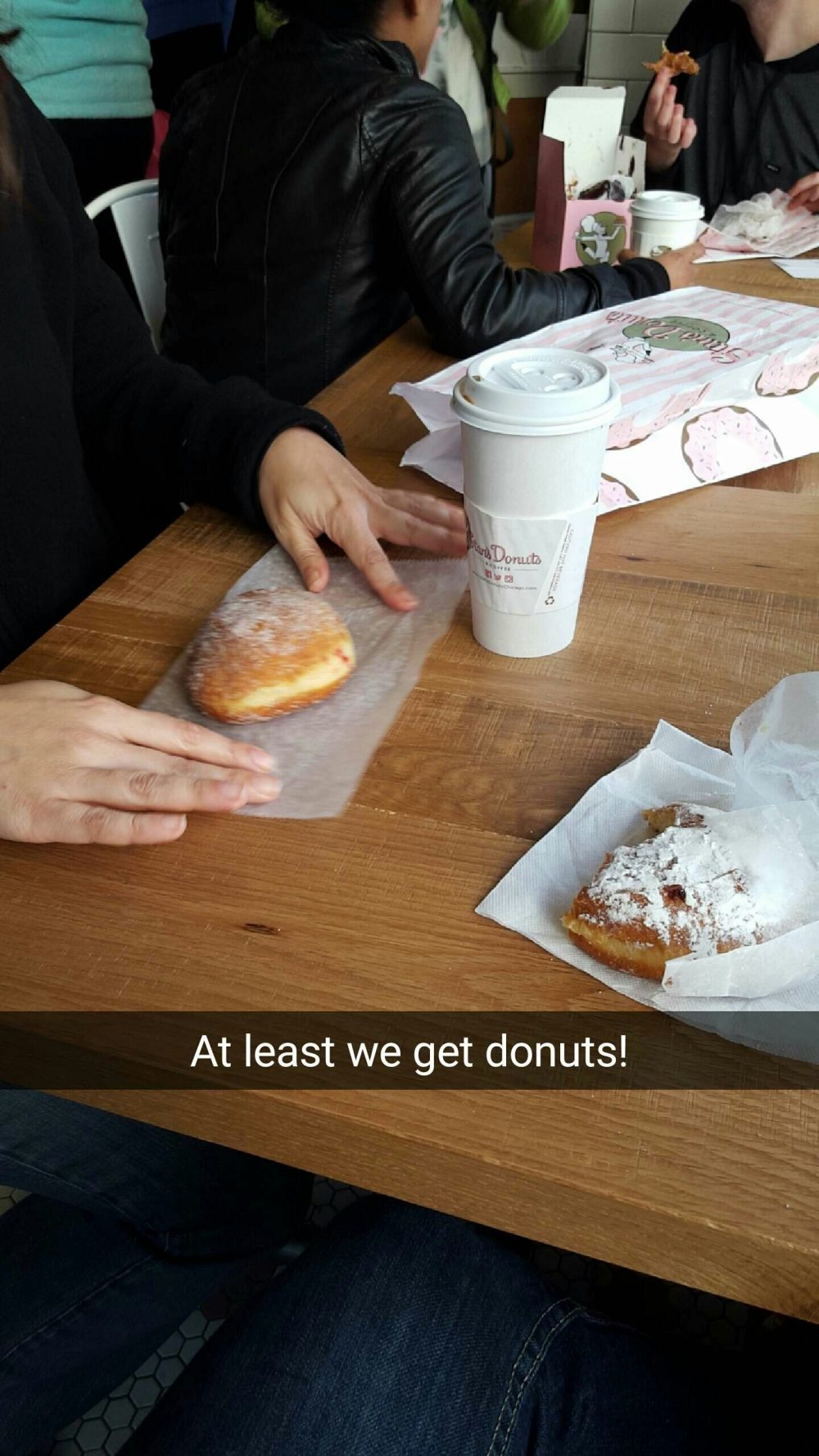 So despite waking up at an ungodly hour to stand in the cold, we didn't win donuts for life. I daresay that is probably a good thing, in the long run. But we did have a little bit of adventure and excitement in the early morning, and in the end, we did have donuts. And that is always a good day.