---
What exactly is "New American" cuisine?
With a huge assortment of traditions and cultures to draw from, it can be hard to pin down a food or cooking style that embodies that theme. Instead, think of that "melting pot" adage - taking the flavors of many to create something new and delicious.
Knife & Tine explains this New American concept perfectly with every dish. Chef Richard Ginn starts with traditional dishes like arancini and deviled eggs and infuses them with distinctly American tastes. Expect some Louisiana spices or New York cheddar to bring the dishes home.
The deviled eggs are a fun and familiar starter, with flavors changing based on the chef's whim.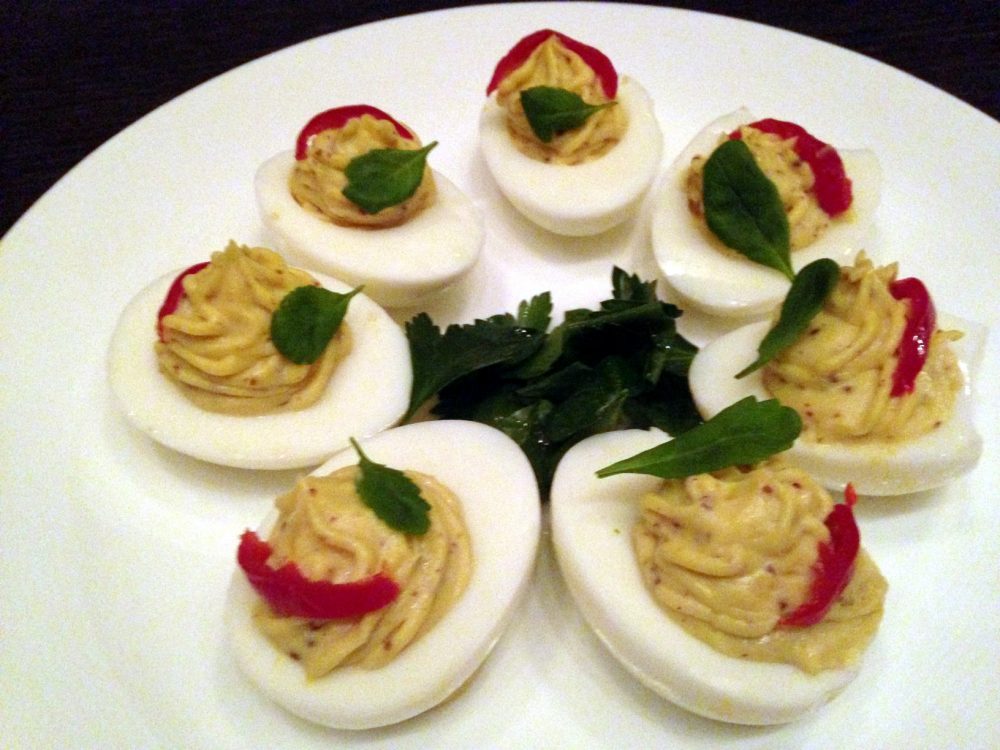 The arancini, a traditional spicy rice ball, gets its heat from n'duja sausage and includes a Southern touch of pimento cheese.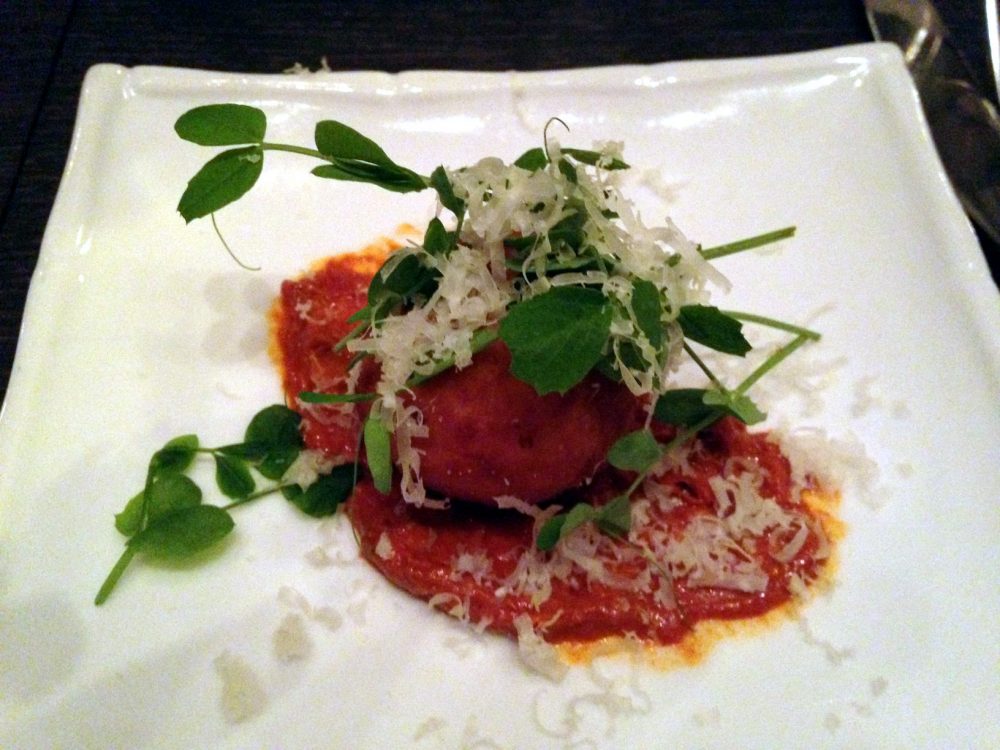 The she-crab soup takes a page from the Carolina low country cookbooks and is creamy, flavorful, and totally satisfying.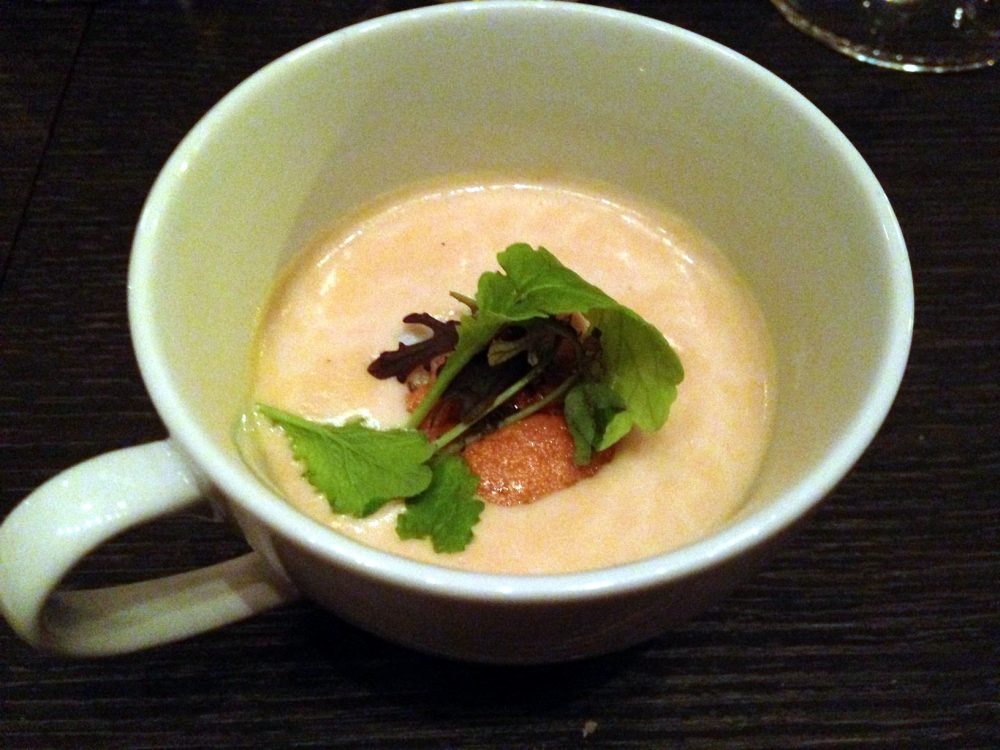 The bibb salad freshens things up, and the crispy chicken skin adds a great salty crunch.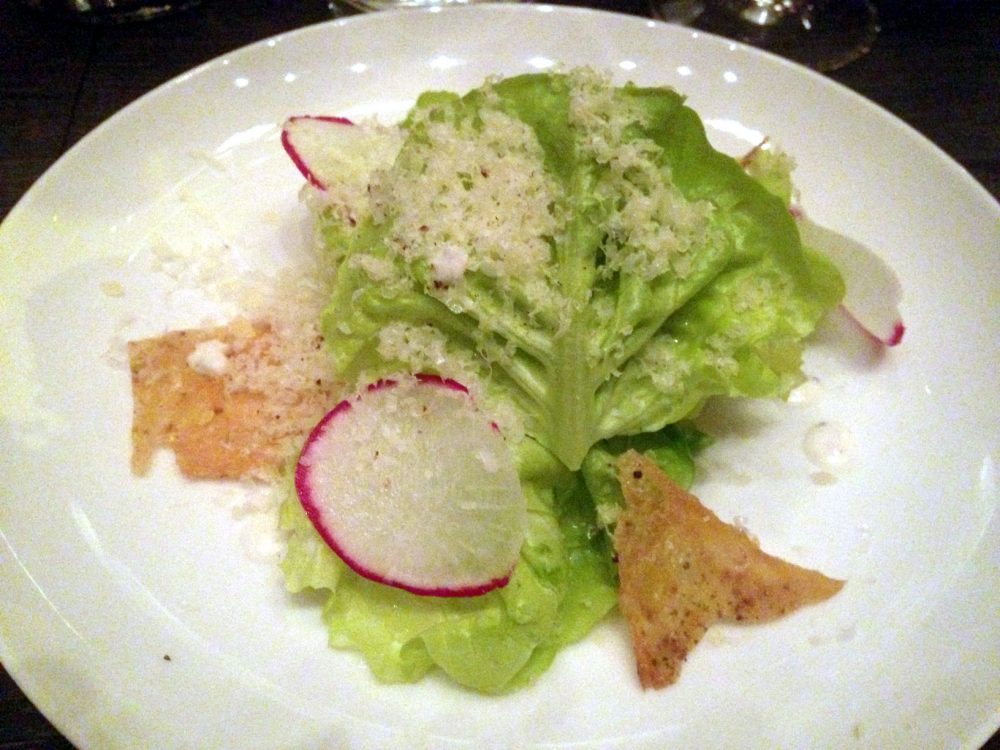 A slightly more sophisticated dish, the pork rillettes are smooth and decadent atop crispy grilled bread.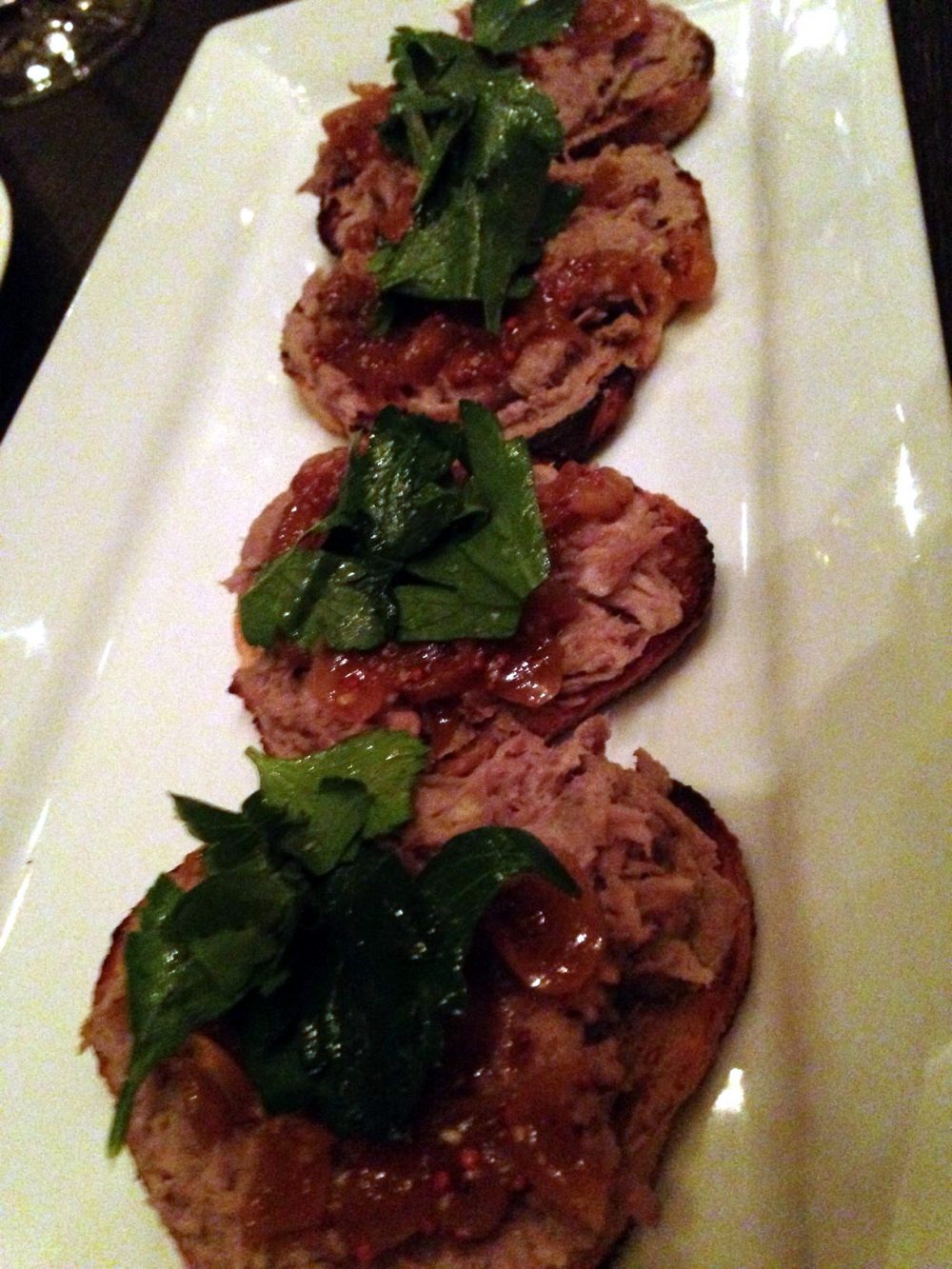 The duck bolognese includes bright chunks of butternut squash and cocoa pappardelle.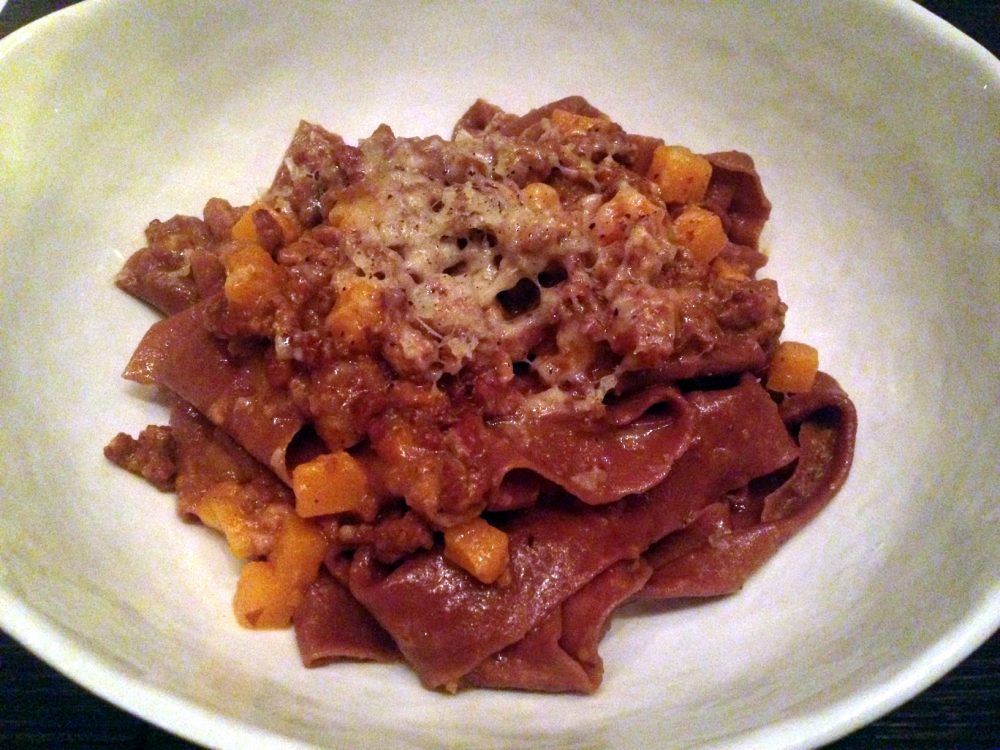 Tangy fennel kraut is a fantastic complement to the rich rabbit and pork sausage.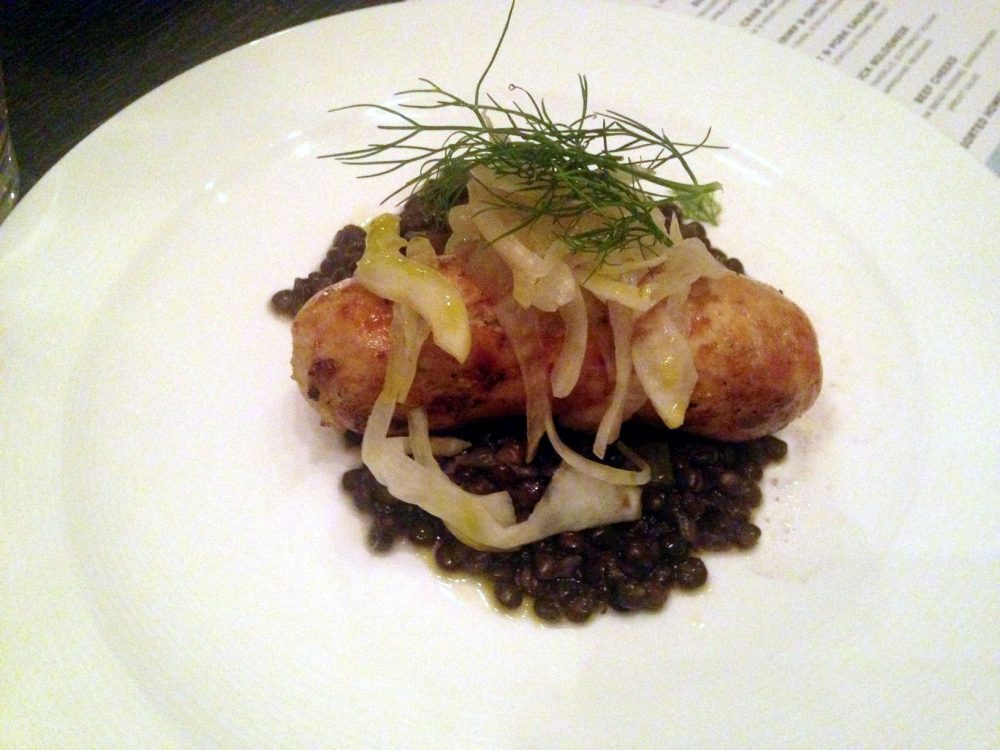 Tender beef cheeks and bone marrow bread pudding make an incredible team in this entree.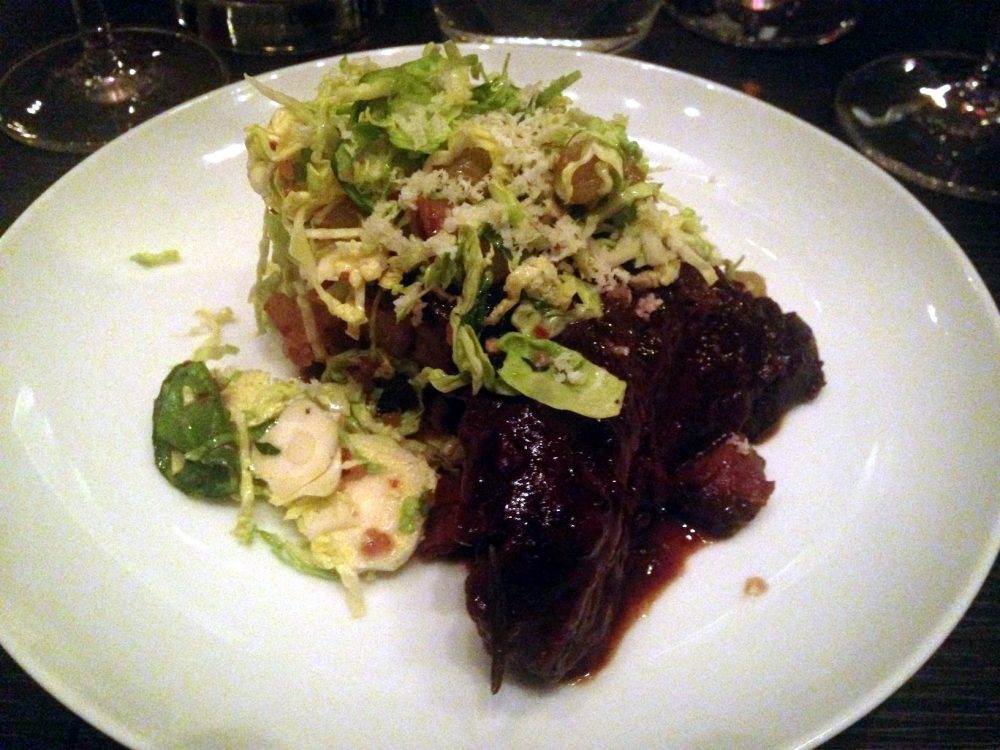 And don't forget to save room for homemade pie!