---
Imagine nearly five soccer fields of chocolate, beef jerky, bubble gum, chips and amazing, new tasty treats. Not a dream, the annual Sweets & Snacks Expo clinched another three-day, stunning event highlighting 800 exhibitors with your favorite candy and including over 2,000 new products. There is one catch, the expo is only open to industry retailers, distributors, investors and manufacturers. But don't worry, check out our summary as we took in the sights, sounds and tastes!
The Expo website describes the event as the "premier business-to-business event for the confectionery and snack industries." And the show does not disappoint. Visitors witness new candy trends, attend industry education seminars highlighting consumer preferences, taste exquisite new products – such as ruby chocolate, crunchy seaweed chips and spicy nuts. Even more, attendees can gauge the future of the snacking and confectionery markets, with smaller portion sizes and healthier ingredients. One can see it all at the Sweets & Snacks Expo. Interested in snack cakes on the go? Now available in over 6 different flavors!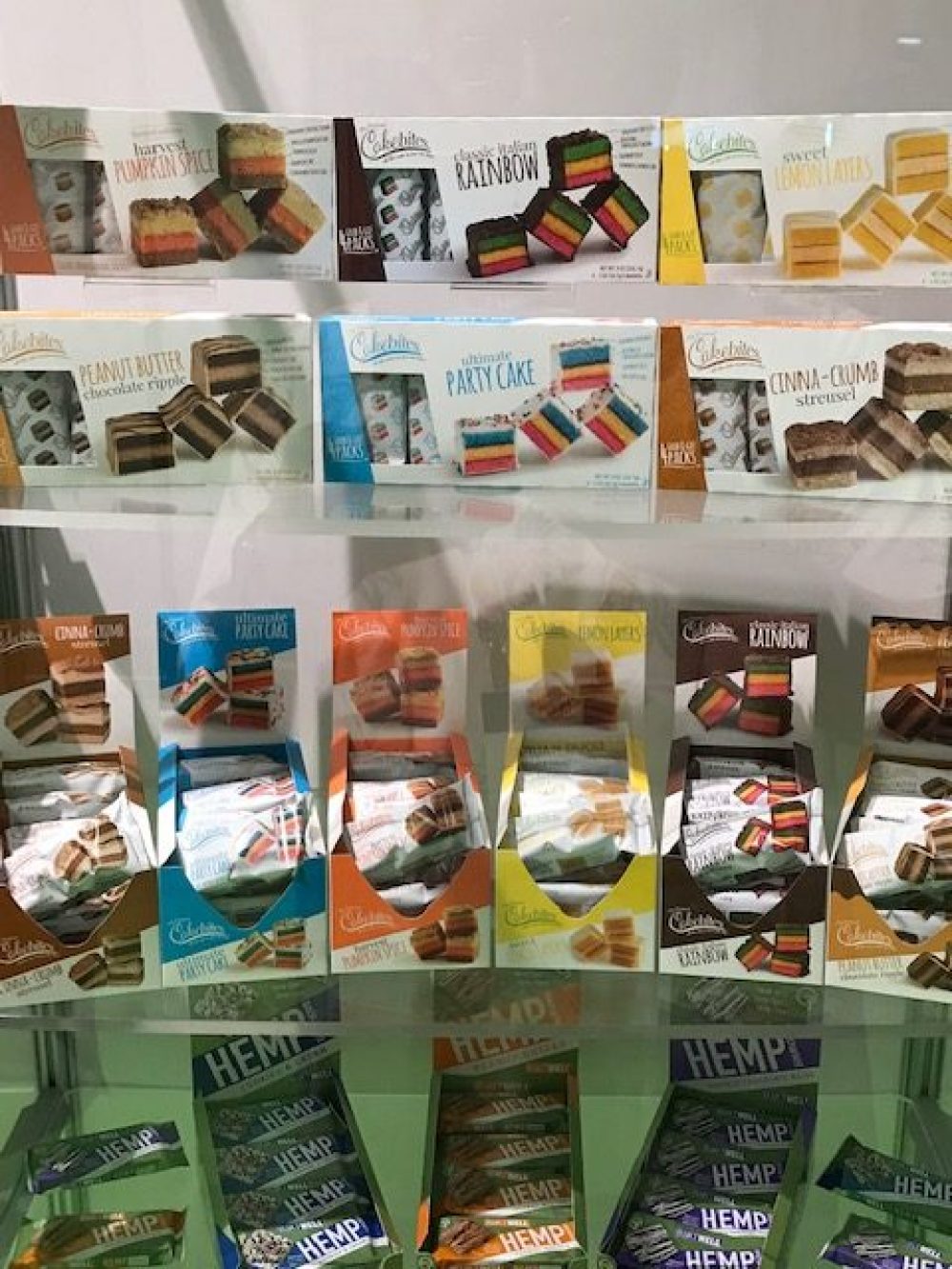 The Sweets & Snacks Expo also features healthy awareness with beef jerky minimizing preservatives, ingredients which are all organic, and non-genetic modified organisms (non-GMO).  And yes, the expo still sports rich chocolate from around the world, including Switzerland, Brazil, South Korea and even Iceland.  Local favorites are sporting new twists, with the Hershey Company introducing scrumptious mint flavor to Kit Kats® and the Seattle Chocolate Company displaying Moon Rocks, chocolate truffle bar with popping candy.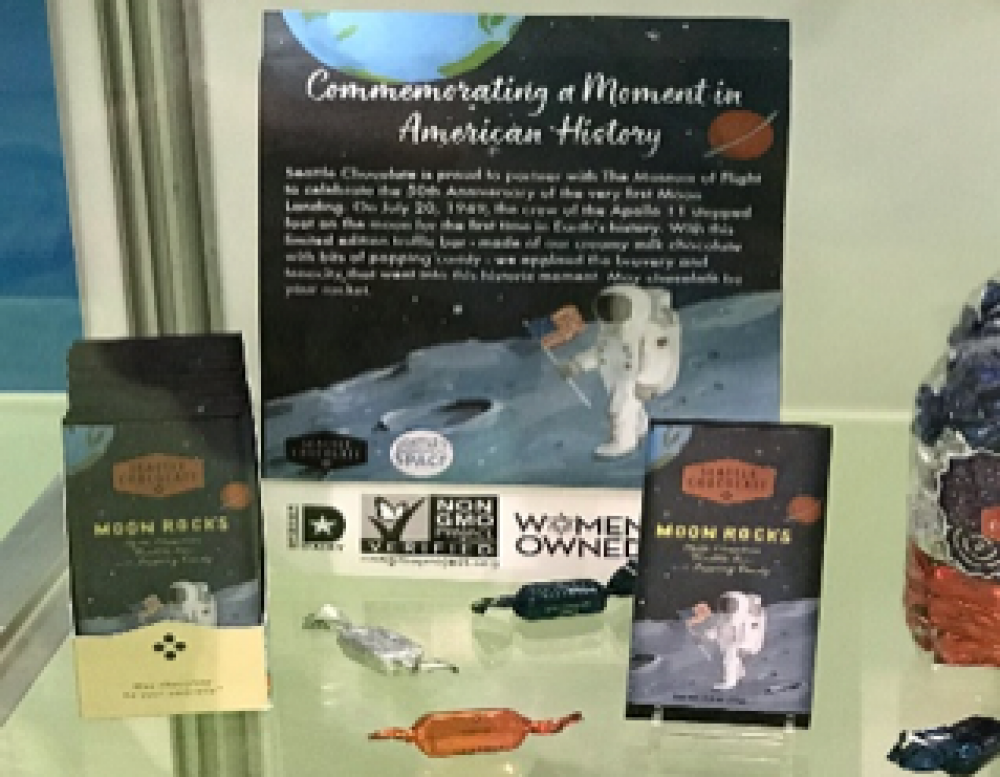 The displays were spectacular; over the top in the best way possible. Miniature candy stores were established, such as Werther's Original. Brilliant awnings highlighting confection from distance places – like Hawaiian Host. Two story erector sets flashed beef jerky, such as Old Trapper. Candy merged into different forms, as seen as the Chicago Theater nearby. Hershey Company presented a touch of their factory complete with chocolate towers.
The displays continued, row after row. One never knew what to expect and could easily become lost without a cell phone. Looking for Bob Ross and his new flavor palette and mints? Check. Need a chocolate football to watch the game. Got it. Looking for something beyond popcorn or chips? How about dried mushrooms with snappy tasting flavor! Maybe…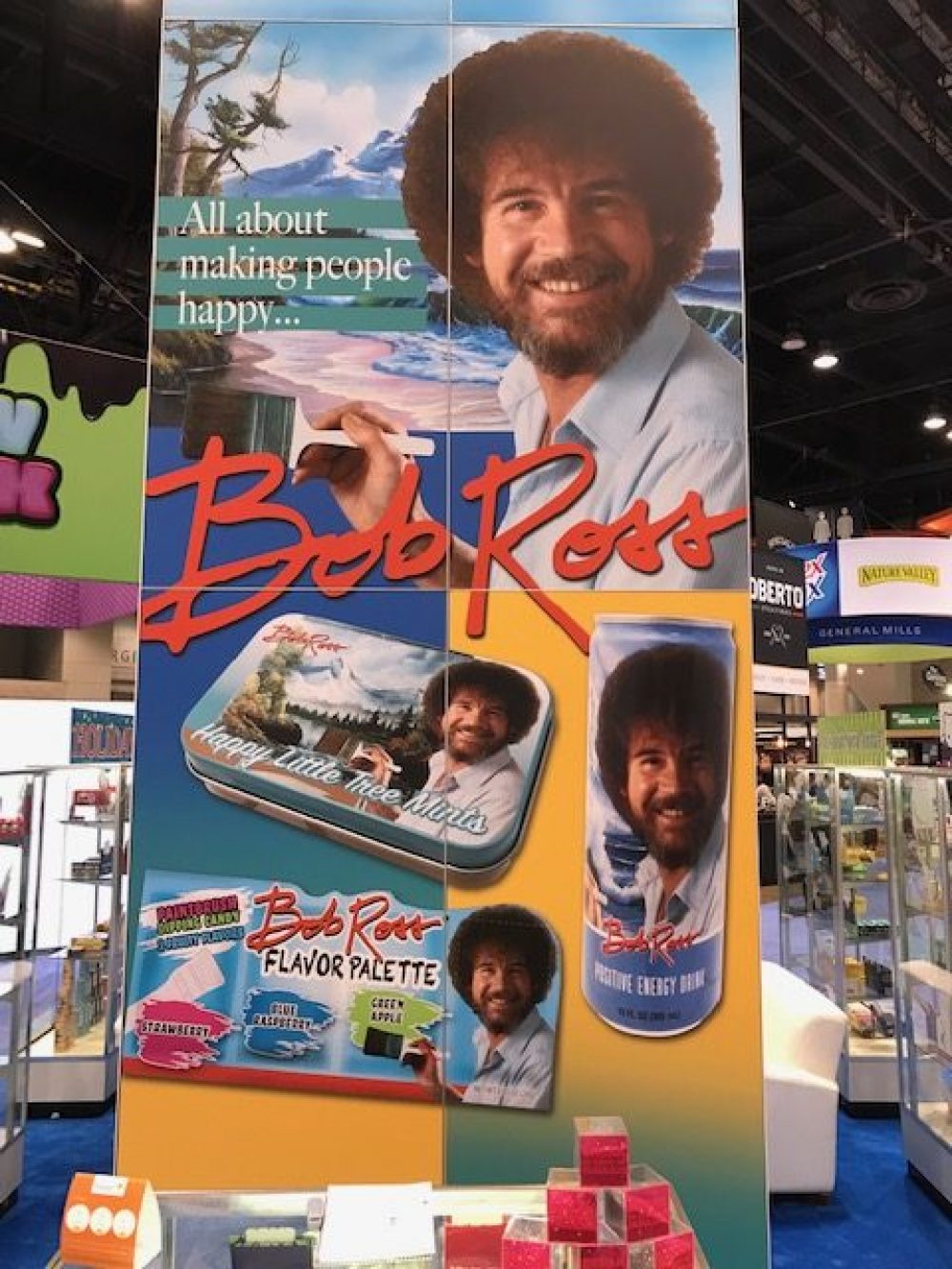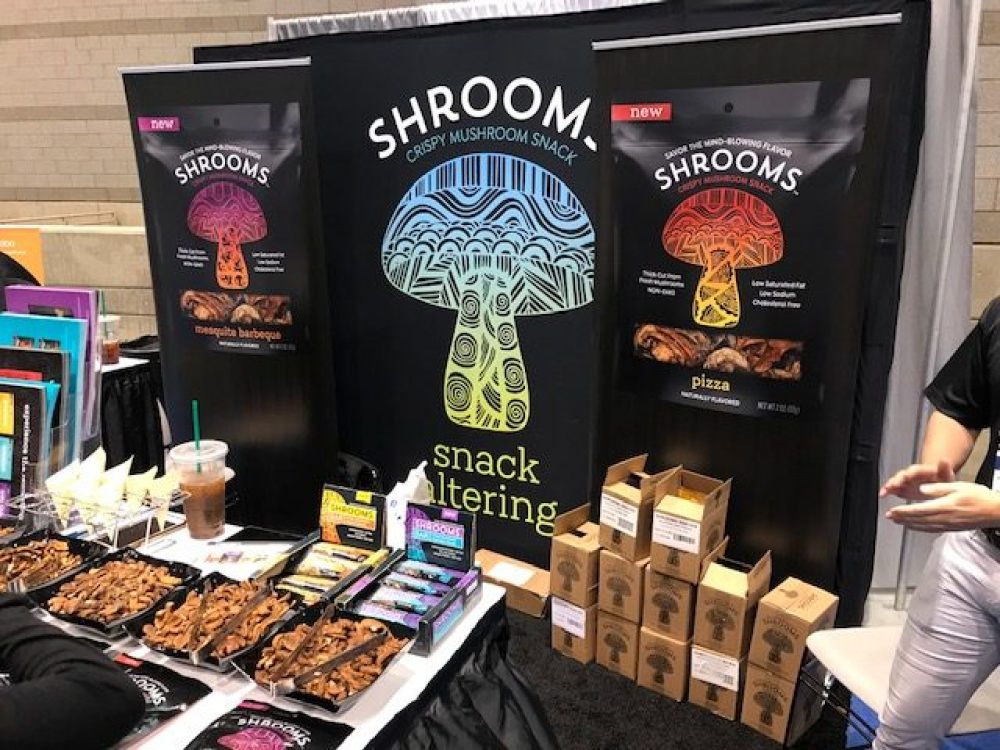 "The displays were spectacular; over the top in the best way possible..."
At the Expo, you can find your favorite candy character and snap some photos. Perhaps one way into the event next year is to don a candy character suit.
Like the artist touch? Don't miss Chef Chanse carving Haribo logos into watermelons. How does he do it?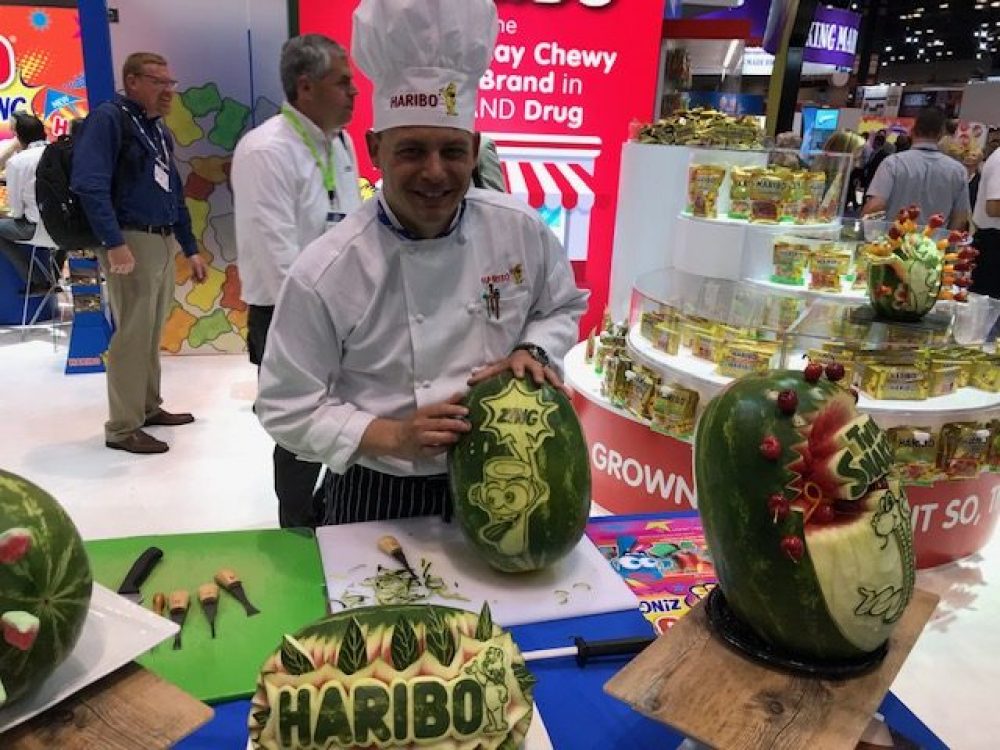 Searching for that perfect holiday fudge? Try "A Christmas Story" fudge. Don't knock over the leg lamp to try just yet, the fudge will not be available until later this year.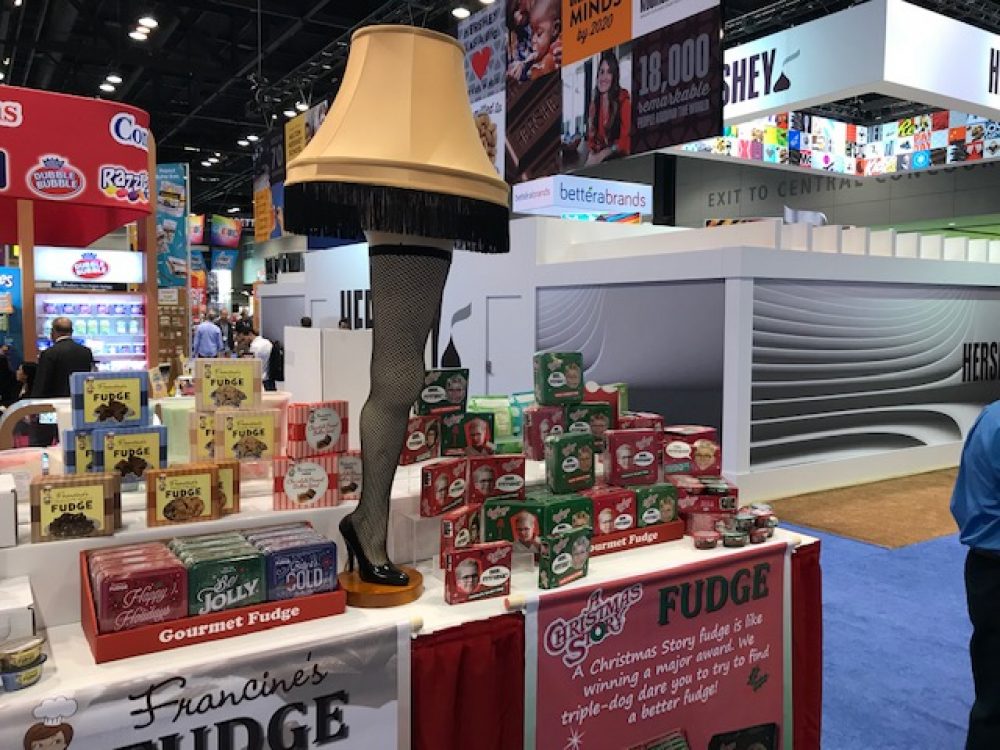 Don't fret if you are unable to attend, new products will be on the market soon. Just in time for Halloween or the winter holidays - yum!