---
Now in its seventh year, Baconfest Chicago has proven that bacon is far from just a passing fad. From sweets to soups, chefs from across the city show off their creativity as they display their pork prowess at this annual event. With almost 4,500 attendees last year, this is the place to be for all bacon lovers.
We've put together a throwback to Baconfest 2014 to get you excited about the bacon to come. Don't miss out - tickets for Baconfest 2015 are now on sale and can be purchased here.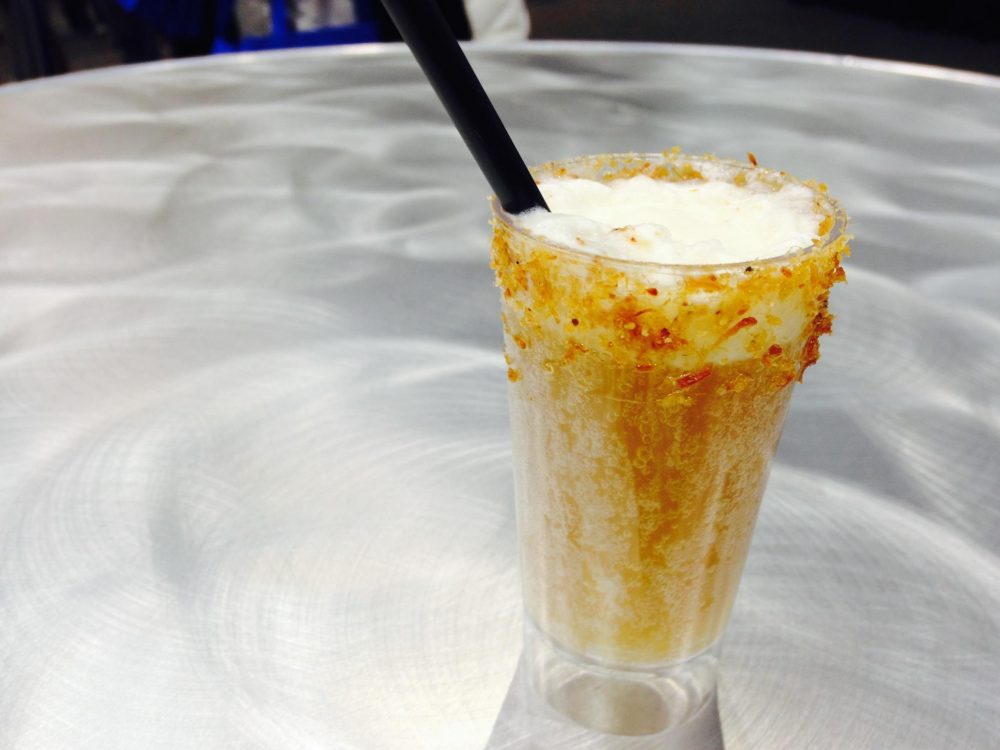 Lillie's Q bacon float was a big winner, taking the award for best in the Saturday lunch session.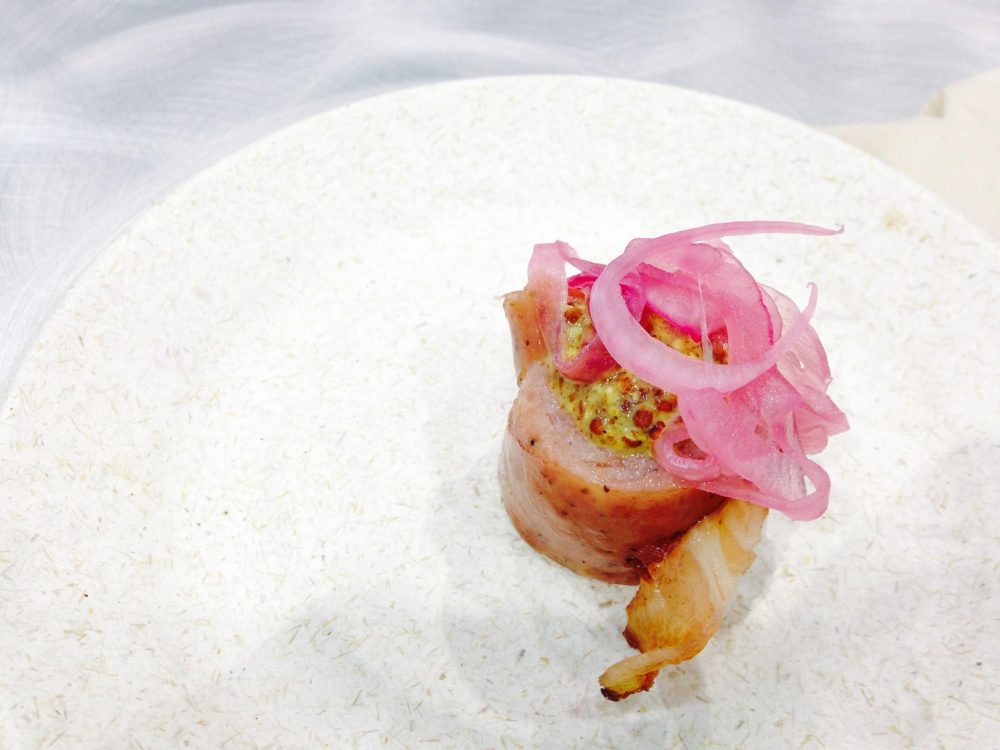 What's better than beer and bacon? Not much. Paddy Long's combined the two into a delicious sausage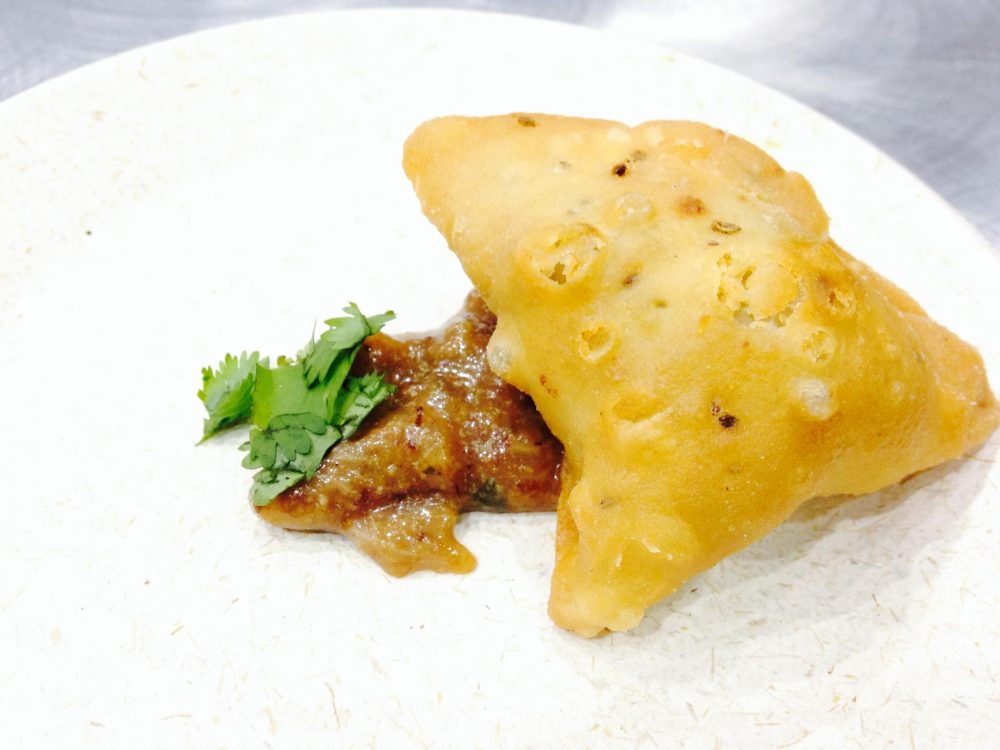 Red Butter's bacon and paneer samosa was cheesy, salty, and perfectly paired with a rhubarb and pecan chutney.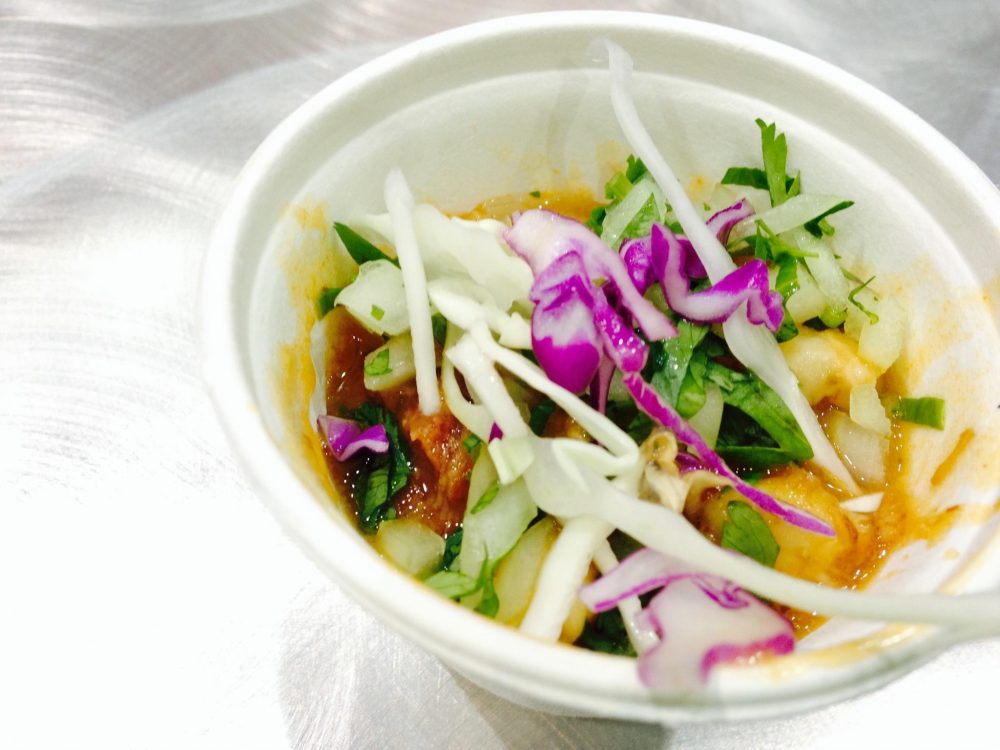 Libertad offered a rich and hearty bacon pozole.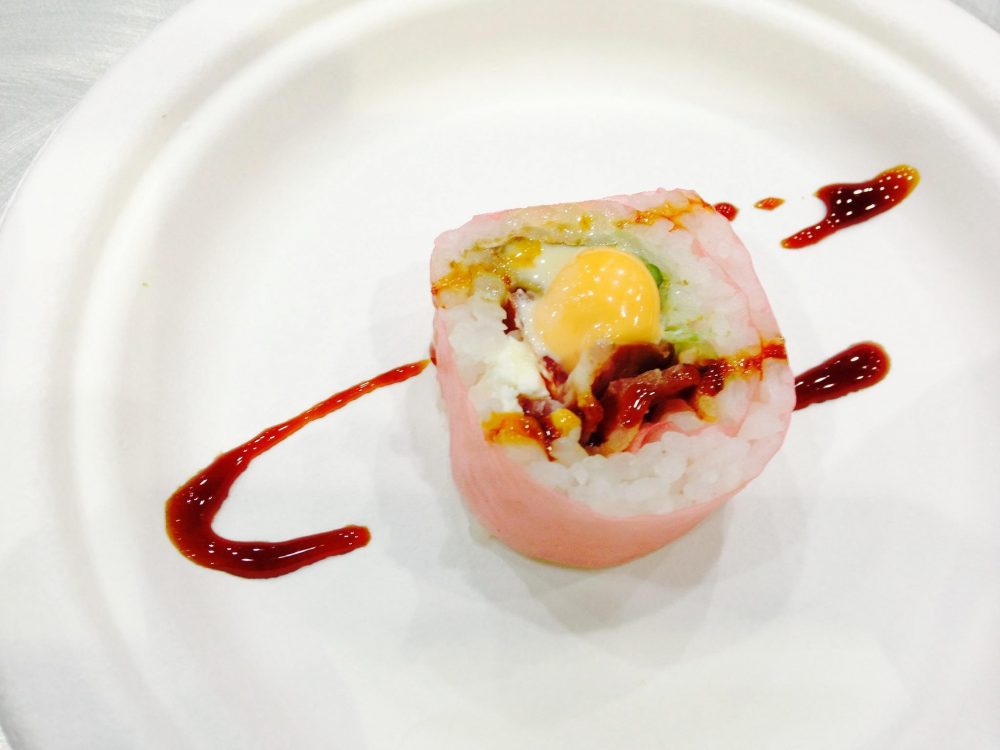 Jellyfish gave bacon a sushi spin with their BLT roll.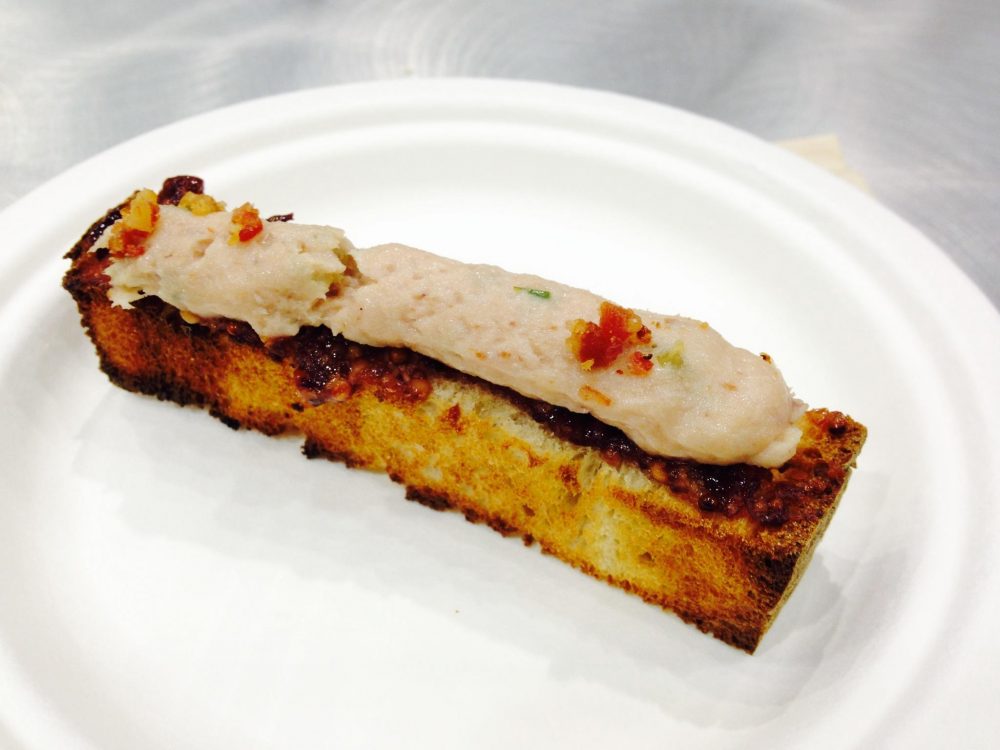 The bacon terrine from Tete Charcuterie was smooth and flavorful.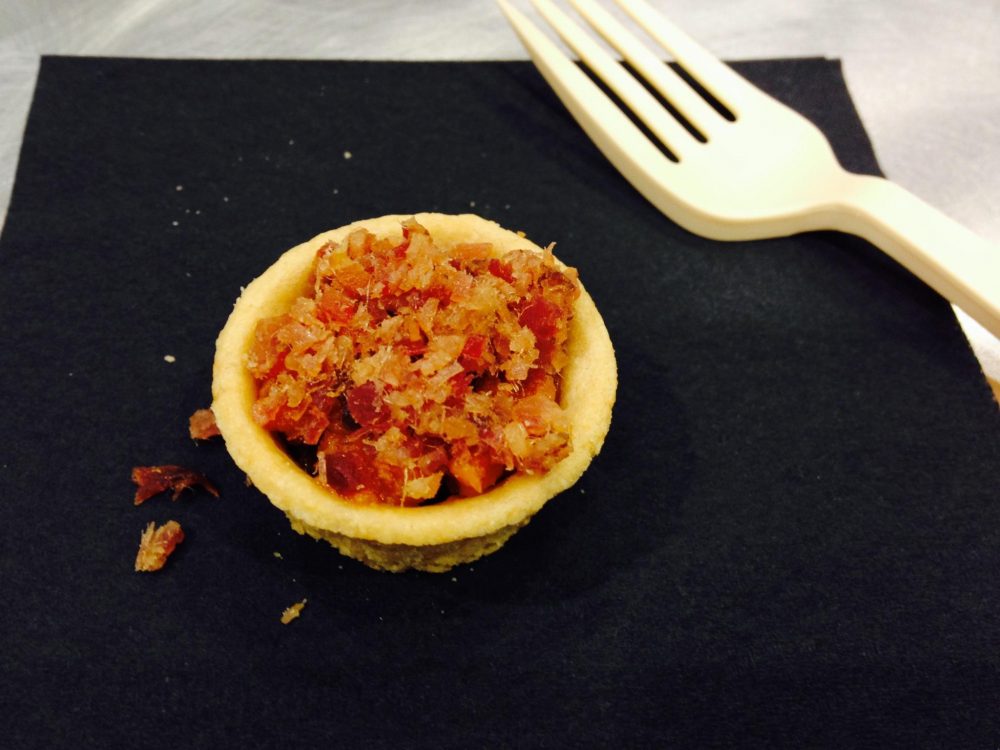 ZED451 packed a punch in one bite with their sweet potato maple cajun bacon tartlet.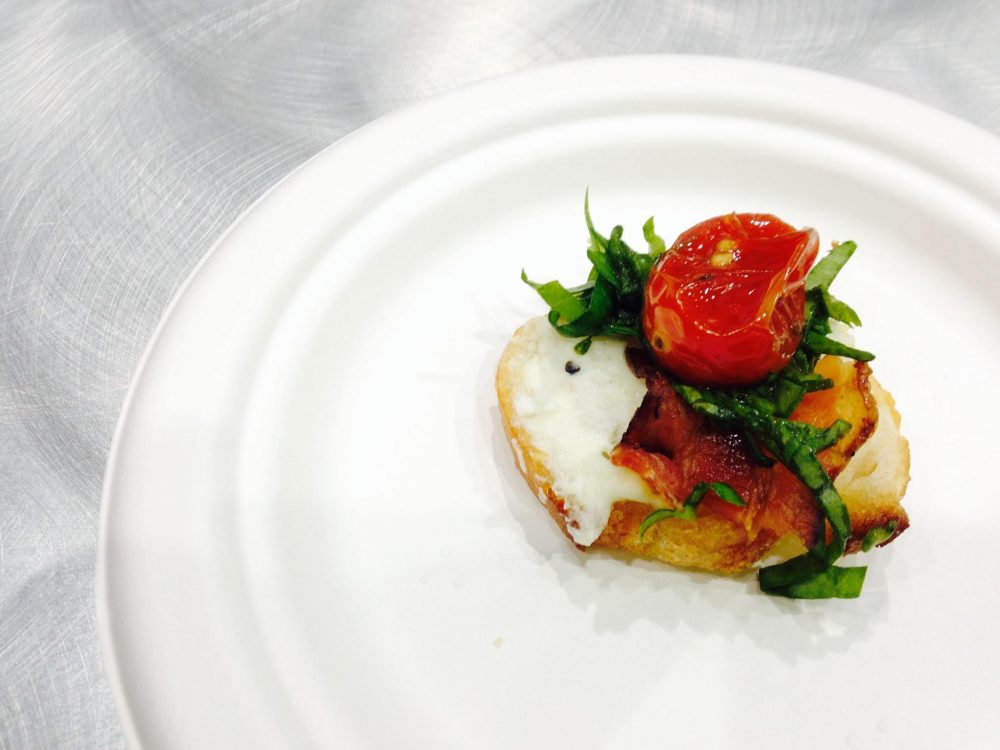 Bacon was a great addition to this bruschetta from La Madia.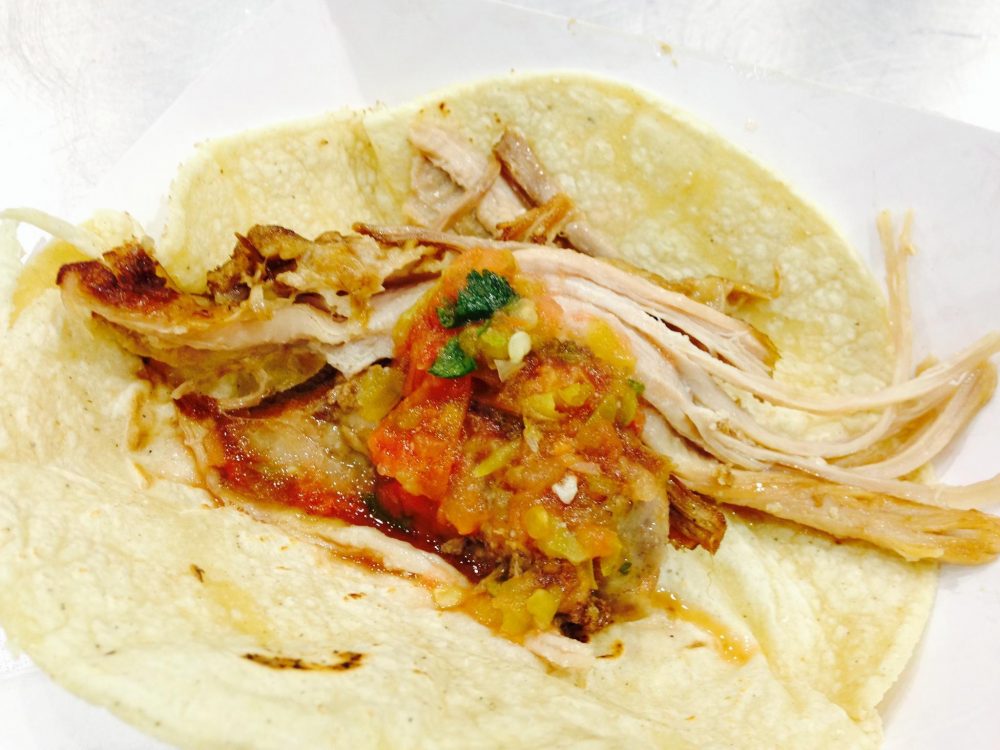 Simple and succulent, Carnitas Uruapan did what they do best.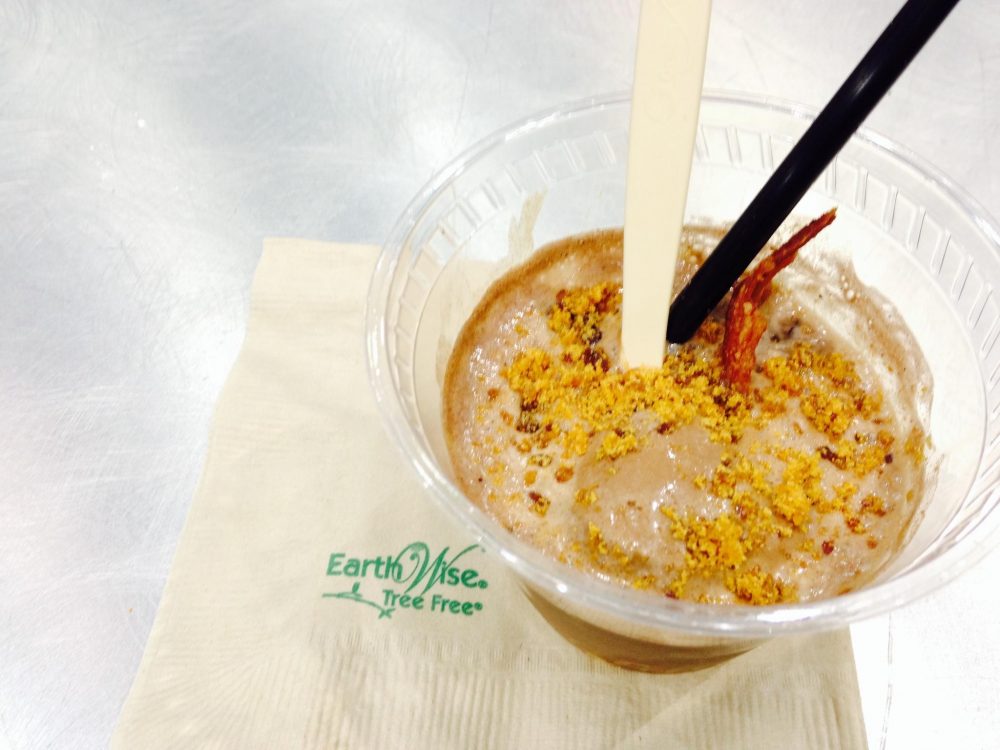 Mrs. Murphy and Sons delivered one heck of a treat with their candied bacon root beer float.
Expect even more mouth-watering and creative dishes at Baconfest 2015!