---
The upscale steakhouse, RPM Steak, has been a River North hot spot since opening last year. Much like its sibling restaurant, RPM Italian, you will find refined yet Instagram-worthy fare at every turn of the menu. Now RPM Steak has launched a lunch spread that mixes staples from its dinner service plus lunch exclusives. Check out a few of our choice snaps!
The appetizer menu features a variety of cold and hot dishes along with a raw bar. We start with the Grass-Fed Steak Tartare - finely diced steak with chanterelle mushrooms, blue cheese and a quail egg provides a meaty contrast to the signature black dinnerware.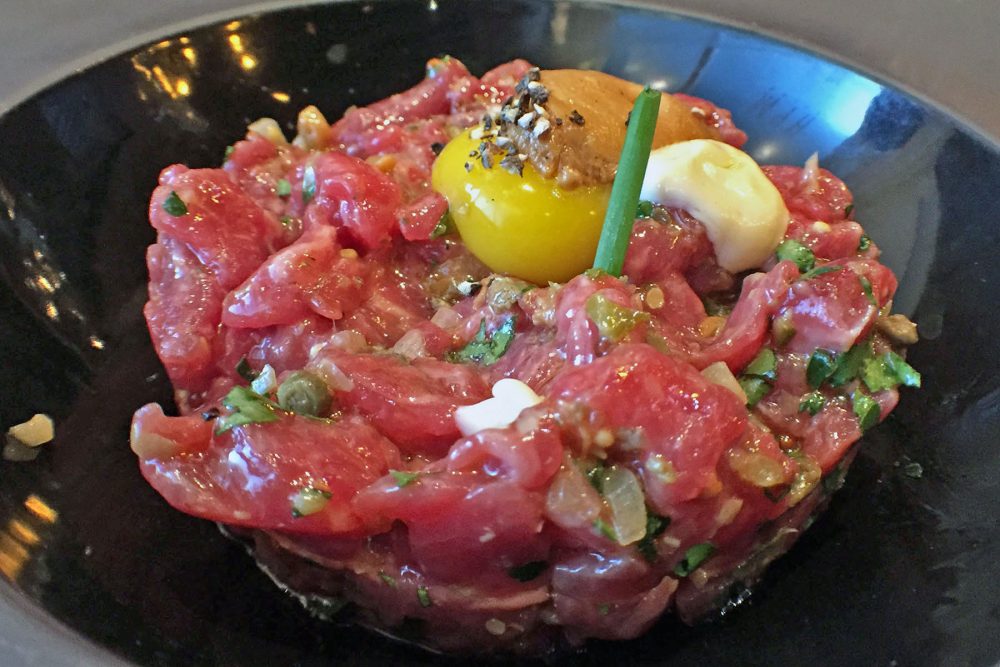 Next up is one of RPM Steak's signature salads! The Harissa Chicken salad upgrades anything you've ever thought about lettuce by tossing sprouted grains, feta cheese, cucumber and seasoned chicken in a light dressing.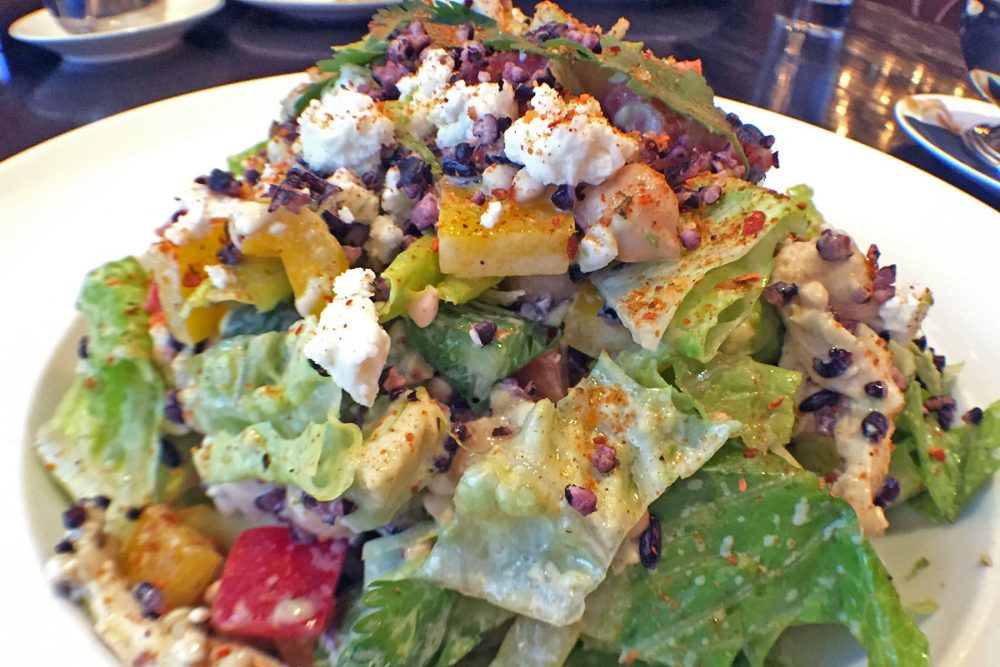 The King Crab salad is a RPM Steak signature as well. No need to crack open crab legs here, this salad makes it easy with hearts of palm, bibb lettuce, avocado and Fresno chiles cradling fresh crabby goodness!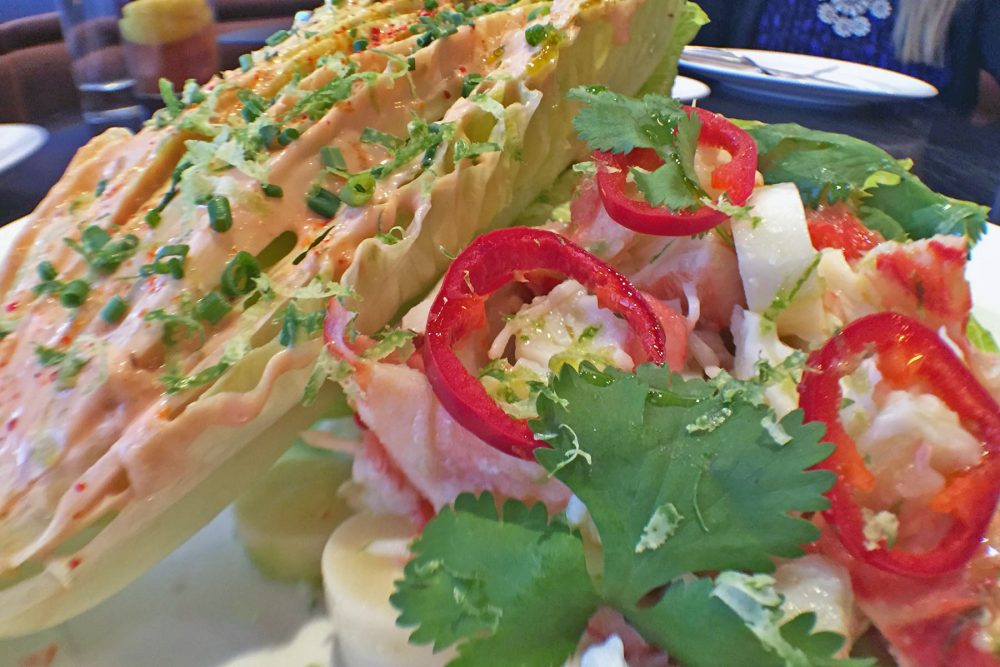 This might be a steakhouse but let's keep the seafood rolling! The New England Lobster Roll does a lot with a little - fresh lobster meat and lemon butter sits atop a lightly toasted brioche bun.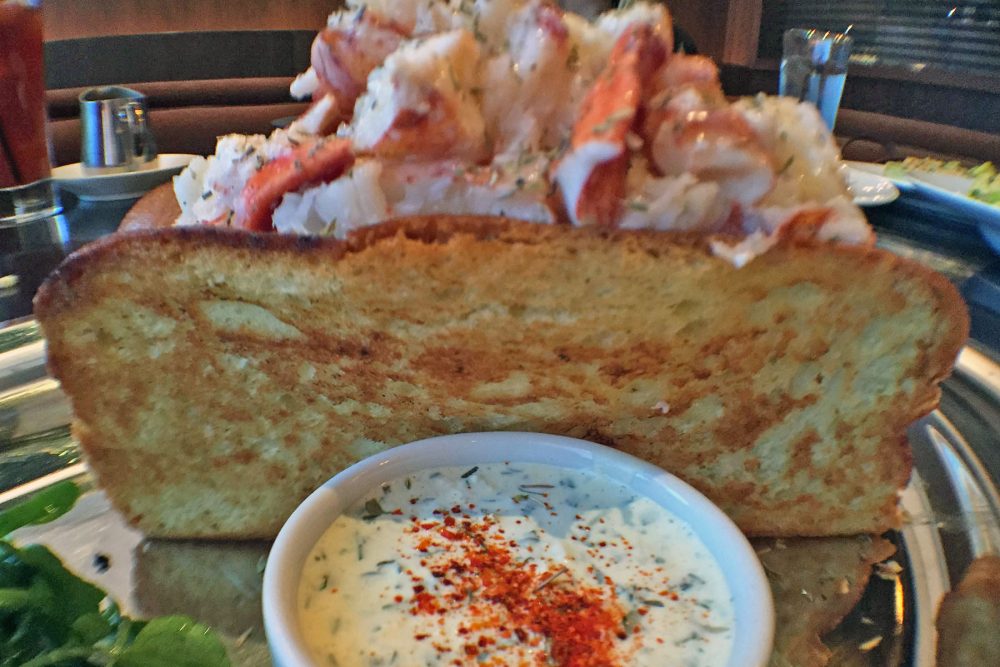 The B.L.T. Turkey Club elevates your typical lunch time sandwich with avocado, spicy peppers and a fried egg. It's a lunch classic that we just can't say no to.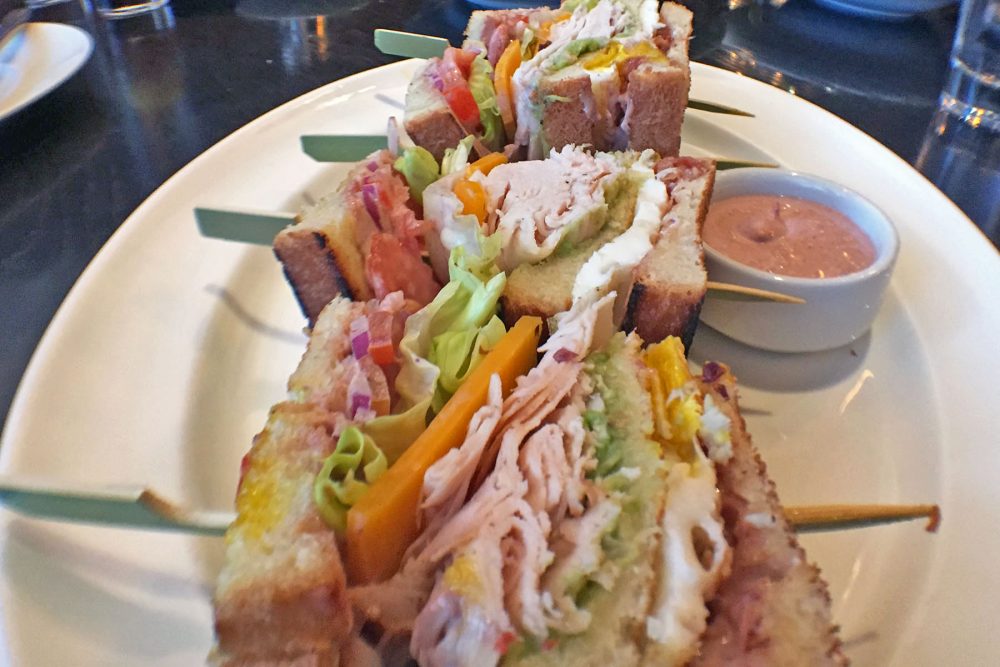 We're at a steak place after all and we've waited patiently for meaty delights! The Pastrami Reuben delivers a pretzel bun and Russian dressing with layers of seasoned beef and a cheesy topping.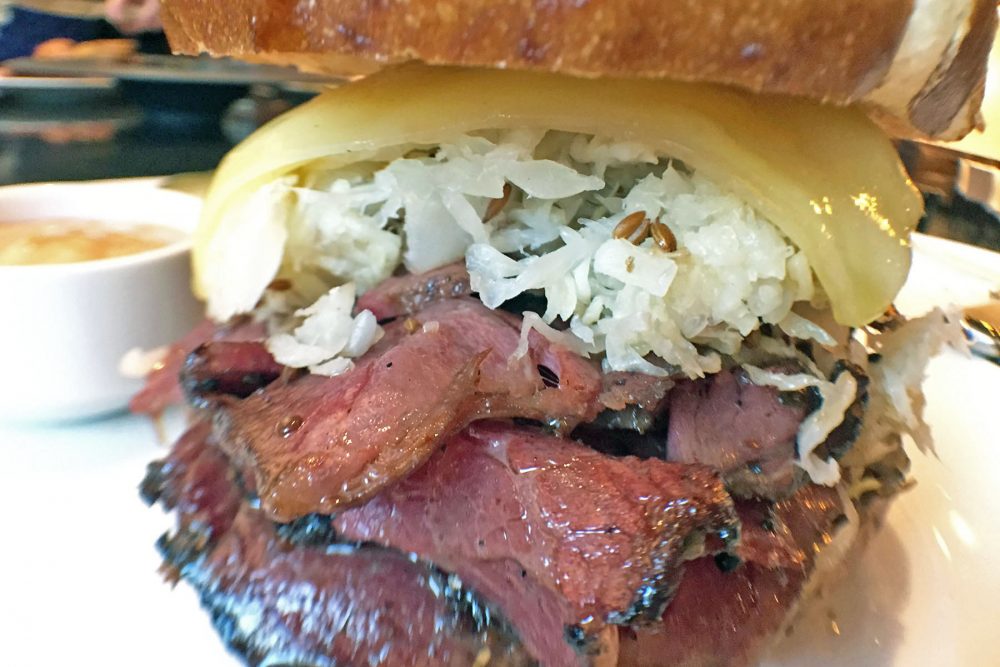 Now we're talking! The RPM Truffle Burger is gluttony in burger form. A grass-fed beef patty with truffle aioli and foie gras butter.
Yes, you read correctly - foie gras butter!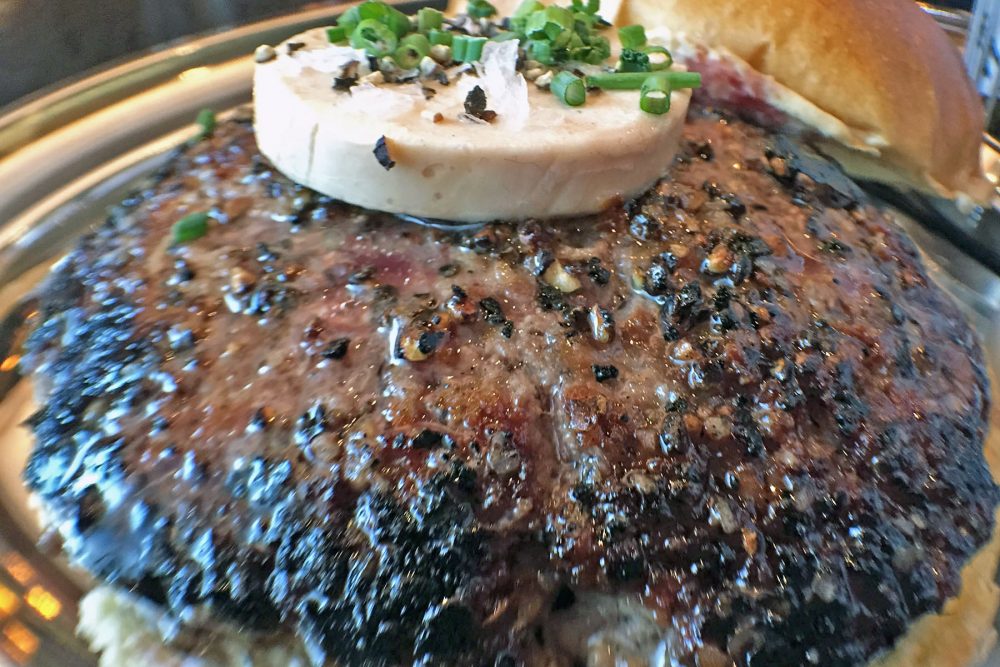 Steak and potatoes is a thing right? Check out one of the newer side dishes RPM has to offer - the Bacon Hash Browns are lightly fried and come with a creamy dijon dipping sauce.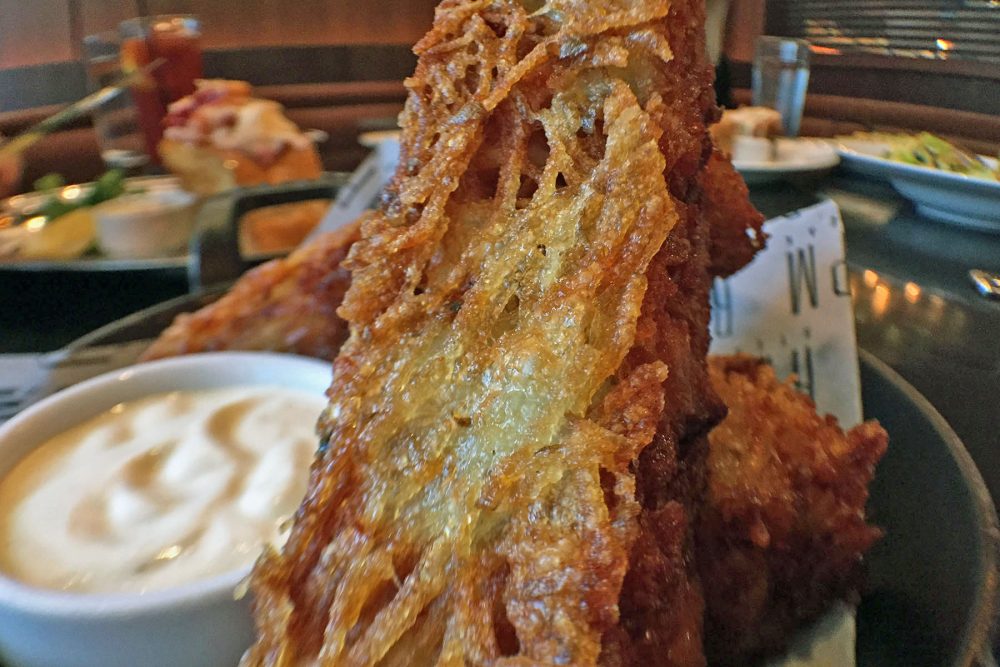 And no power lunch is complete without dessert! The gold-leafed chocolate cake will have you thanking us later.