---
The melodic voice of Lebanese singer Fairuz and the scent of cardamom infused Turkish coffee permeate HoneyDoe's South Loop kitchen buzzing with Syrian women chopping, stuffing and frying traditional Levantine dishes. HoneyDoe, a boutique catering kitchen serving traditional Syrian food, holds on to recipes from the old country and the remnants of past lives in Damascus' Christian enclave of Bab Touma--old family recipes, a warm coral and crimson rug, golden stuccos of revered saints and jars of sweet olive and eggplant jam, two distinctively Damascene specialties.
Most eye catching is Siham, a grandmother famous in the Damascus' Old City for her cookies. On any day one can find a plate of her naranj crescent filled with slender flakes of orange peel and fresh walnuts, and watch as her small, aged hands meticulously shape, hollow and stuff spindles of bulgur and ground meat dough with a spiced meat filling known as kibbeh, while she quips with her daughter and granddaughter in Syrian dialect Arabic.
"...a stewpot of recipes from Greece, Turkey and the Arabian Peninsula--that's the taste of a Syrian table." - Anwar, HoneyDoe's Marketing Manager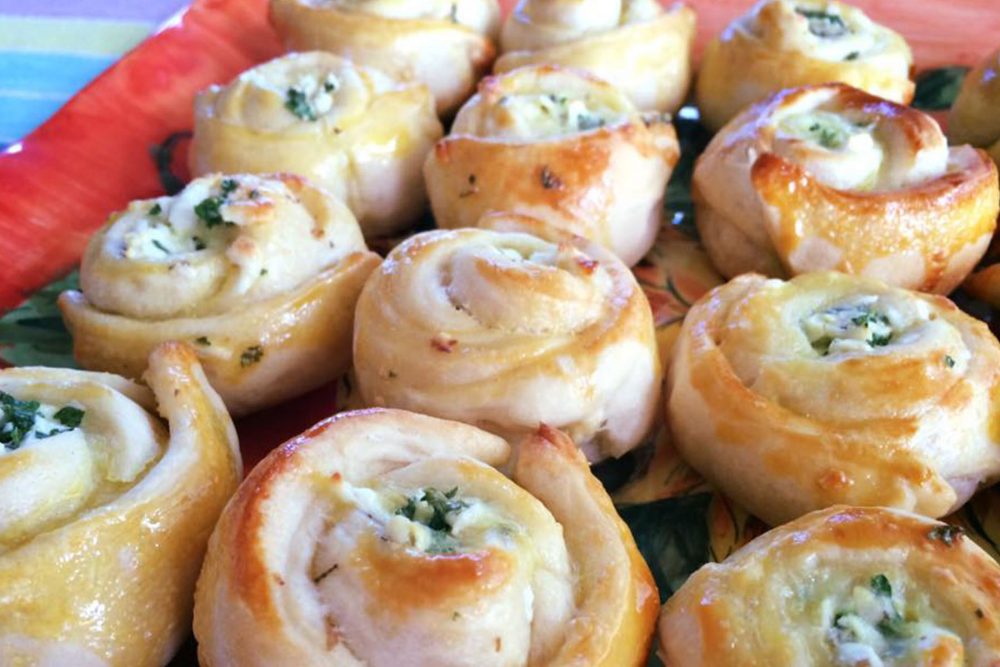 HoneyDoe, perhaps Chicago's first authentically Syrian food spot, is a family affair where food is prepared as if the orders themselves were guests in the Jebran family's home. Tasting begins with welcoming cries of tafadal and ahlan wa sahlan, and the smiling almond eyes of a family ready to introduce Chicago's food scene to gentle Syrian hospitality and its traditional eastern flavours all but absent in the city until now. Despite the tragedy of Syria's ongoing civil war, Syrians such as the Jebran's pride themselves on being from what they call the original foodie nation, where honor hinges on the freshness and quality of locally sourced ingredients and presentation.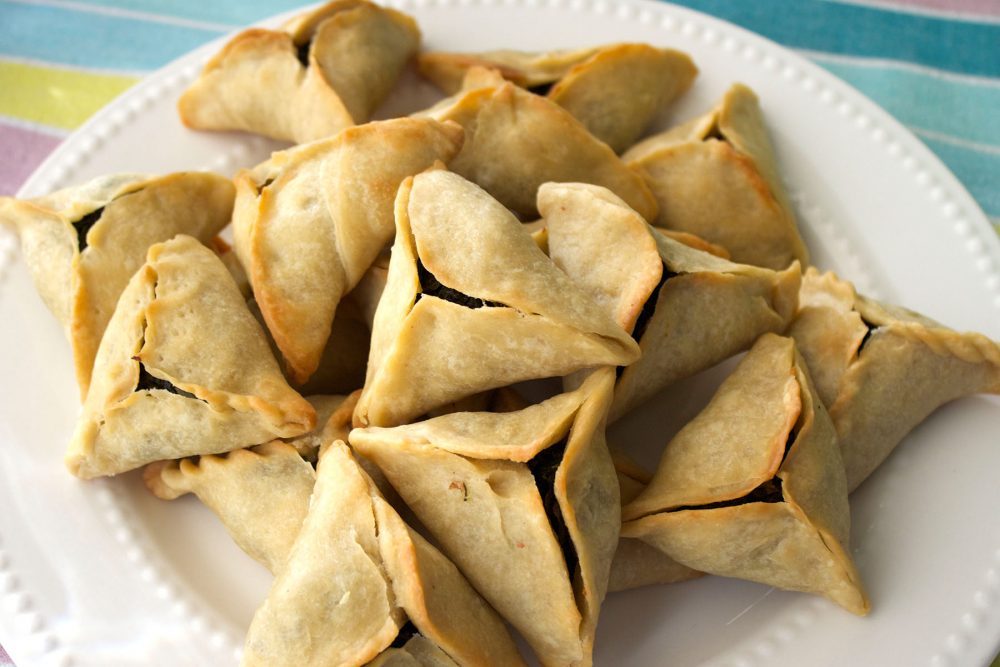 Led by a mother and grandmother duo holding more than 50 years of cooking experience, HoneyDoe broke into local food scene this past September offering Mediterranean dishes and desserts enjoyed at typically private Syrian family meals. One can discover dishes such as rice and meat stuffed grape leaf yebraq served warm with yogurt and roasted garlic, a meat and rice stuffed pastry ouzi, seven varieties of kibbeh and mamounia, a sweet semolina breakfast pudding topped with shredded farmers cheese.
HoneyDoe's roots lie in family recipes native to Damascus, one of the world's oldest continuously inhabited cities, and Aleppo, an ancient Silk Road center west of the fertile Euphrates. Anwar, HoneyDoe's Marketing Manager, maintains that while their current customer base is Chicago's Arab community missing a taste of home, HoneyDoe's simple cooking fits the Chicagoan palate for quality, authentic food. "For those unfamiliar with our cuisine, imagine a stewpot of recipes from Greece, Turkey and the Arabian Peninsula--that's the taste of a Syrian table." HoneyDoe's menu revolves around platters to serve 10 or more, a prepared lunch box menu of 10 meals for easy reheating at work or a lazy evening, and desserts sold by the pound.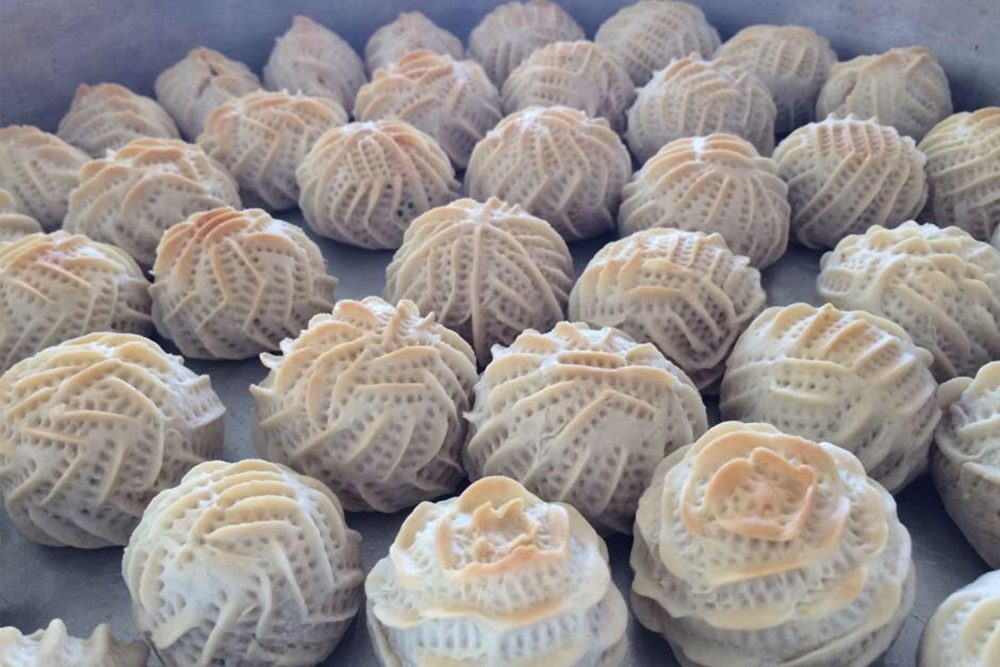 Mother Rana contends the artistry of Syrian presentation is a hallmark of their food. Patiently pinching maamoul date paste and rosewater pistachio cookies into textured wreaths or blooming roses, Rana recalls an American who recently asked why she decorates even the cookies she eats at home. She pauses, "I explained in Syria, we never eat anything plain," said with a coy smile.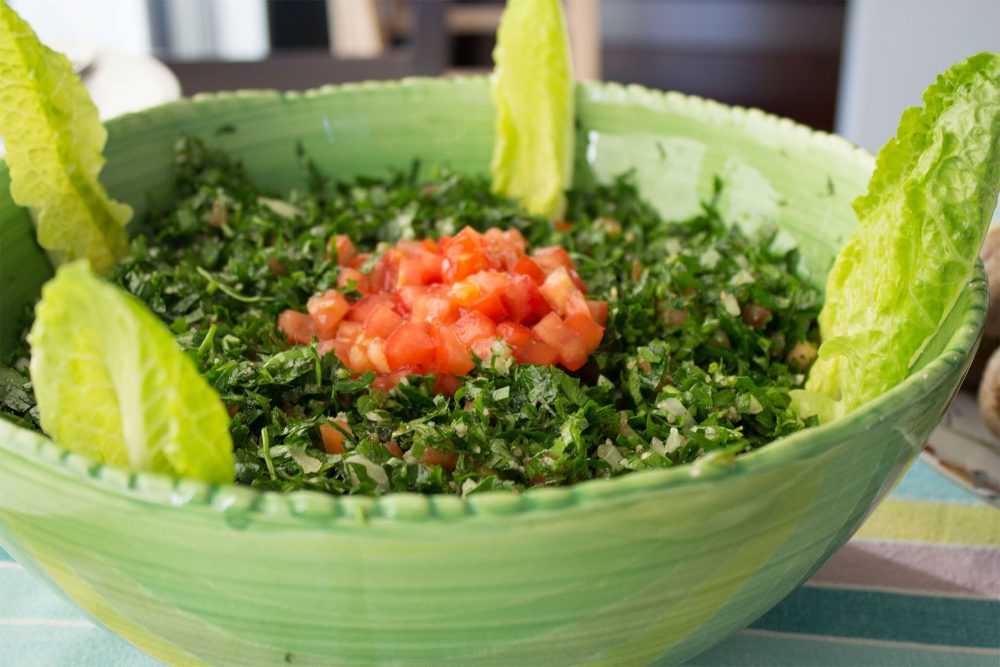 As Anissa Helou, a Syrian-Lebanese cookbook writer noted, "Syrians are not as devoted to aesthetics as the Japanese, but we have a very strong sense of how food must be presented."
Expect presentation and old country tastes from HoneyDoe.
HoneyDoe menu available on Facebook. Catering only. Delivery available.