---
Your memories might be hazy but it is a feeling you will never forget. A weekend night, parents in a rush, a TV tray (a little too tall for it's own good) and a TV dinner in the oven with your name on it. The Brass Monkey, a new retro-themed eatery in the West Loop area, hopes to recreate that nostalgic feeling for you. Whether it be modern riffs on classic American dishes or all the hits straight from the 1970s, you may have a tough time remembering just how old you are. So tag a long as we take a quick trip through the menu:
The Cheese Ball is a taste of childhood, the all-purpose snack which took only moments to make and was gone even quicker. The Brass Monkey modernizes this classic with a combo of cheeses, balled up and and served with red-pepper jelly and Ritz crackers.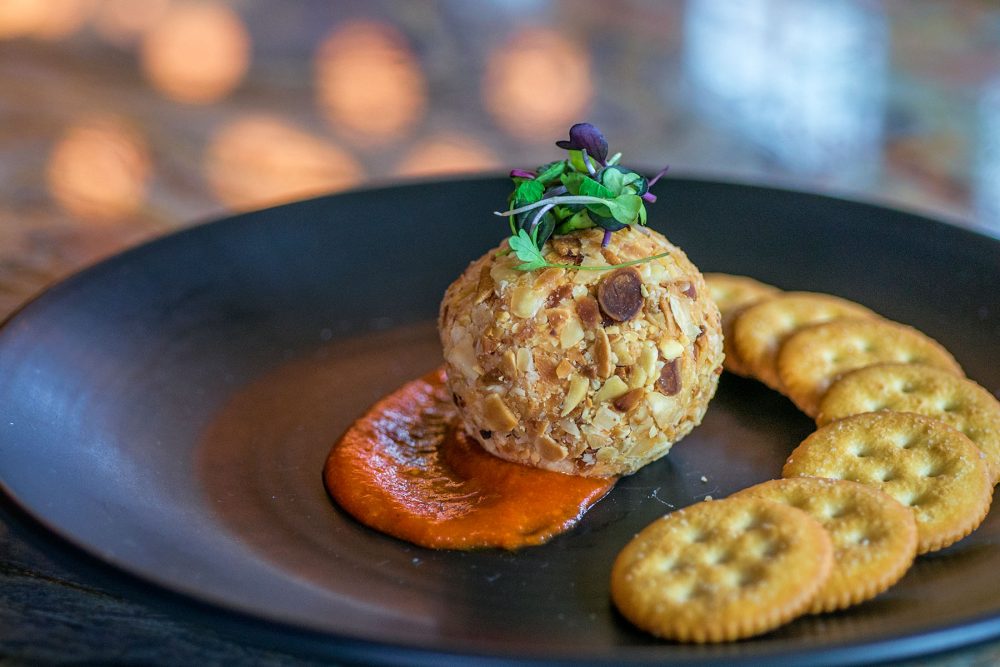 Up next are the Fish Styx and they are definitely not straight from your grocer's freezer. These sticks feature battered and fried fresh Icelandic cod with a crunchy panko breading. Make sure to squeeze that lemon and dip these fritters in the house-made tartar sauce.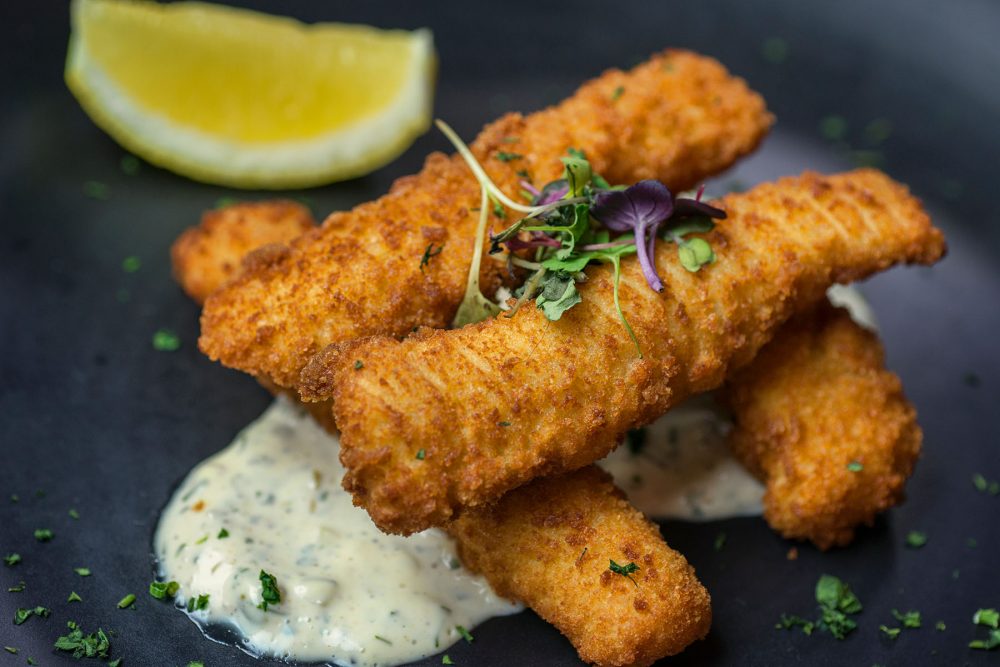 Frozen french bread pizzas were once all the rage; toss one in the oven and 40 minutes later a molten log of cheese and sauce appeared. With such inspiration in mind, The Brass Monkey features a variety of pizzas, including this one with truffle mushroom cream, roasted mushrooms and arugula.

"the Fish Styx...are definitely not straight from your grocer's freezer."
Of the appetizer choices, the Spanish Calamari offer up something old and something new, featuring wild boar sausage, roasted tomato sauce and chickpea relish.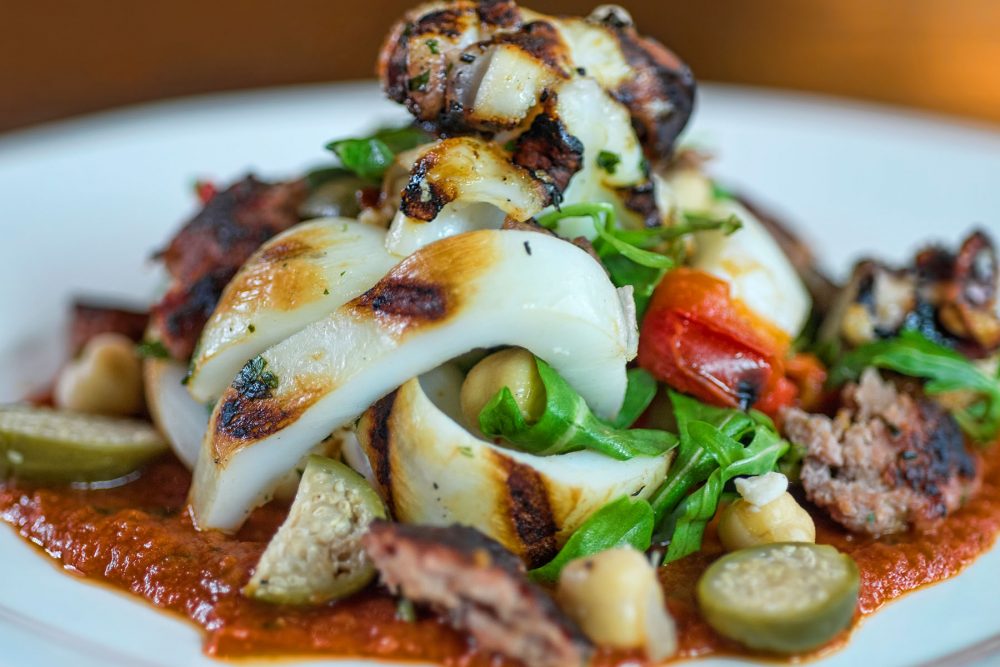 Sloppy Joe's are never a bad thing and The Brass Monkey seems to agree, offering sloppy joe sliders made from ground lamb, served with tangy bbq, sweet-dill pickles and fried onions.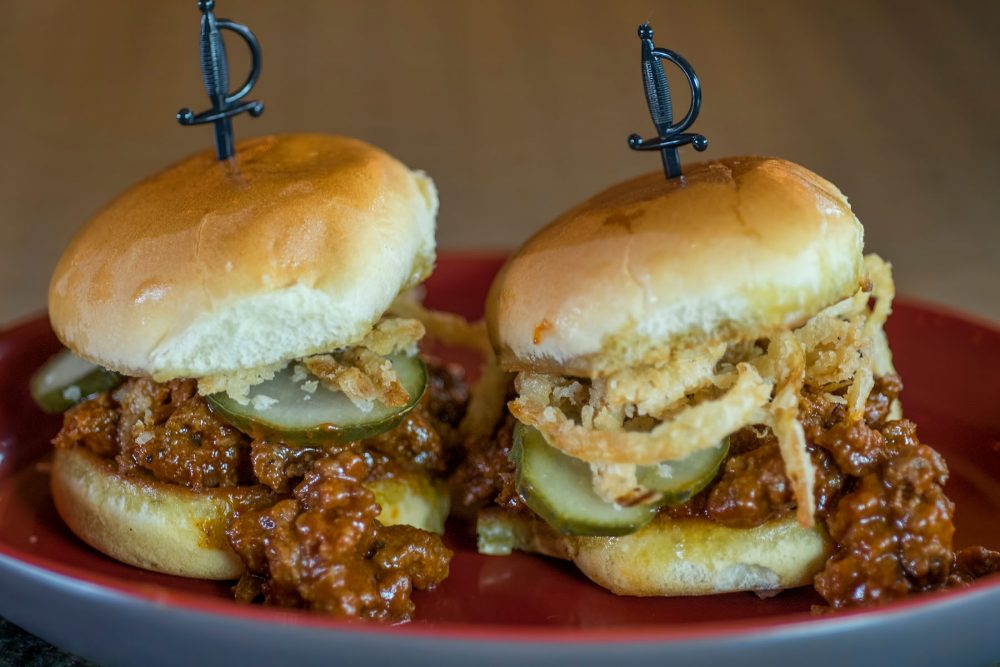 The moment we have all been waiting for, the TV Dinner features shortrib meatloaf with house made A1 glaze, mashed potatoes, cream corn and peas. Enough said.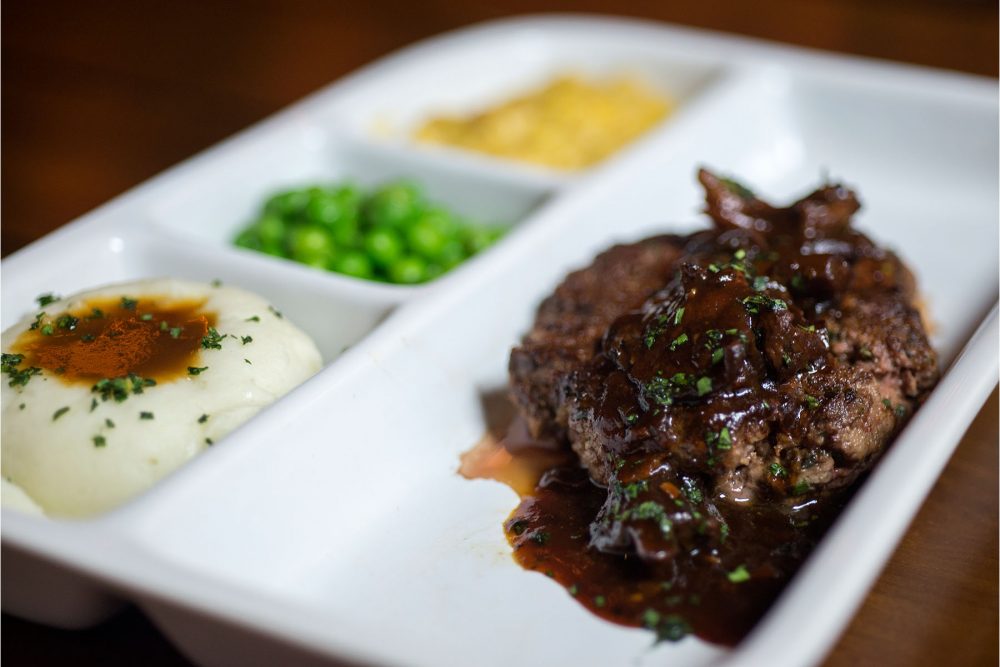 TV dinners always included an interesting take on dessert, typically a brownie, overcooked yet surprisingly delicious. The Brass Monkey reminds you we might be kids at heart but we should expect more from our adult treats. The S'mores does just that with graham cracker brownie, cinnamon gelato, toasted marshmallows and chocolate sauce.