---
Looking for new brunch inspiration? Fahlstrom's Fresh Seafood Market has been creating regionally inspired seafood dishes and comforting sides since opening last year. They have recently begun weekend brunch service at their Lakeview location focusing on seafood with eggs and classic southern staples. According to their menu "breakfast is more of a state of mind rather than a time of day...". We agree! Check out our choice snaps:
Fahlstrom's back wall is stacked with cereal boxes from our cereal-eating heyday and we dug in from the start.

Trix, Apple Jack's, Golden Grahmns, Pops...Fahlstrom's has them all. We opted for our favorite mix; Cinnamon Toast Crunch with Cocoa Puffs.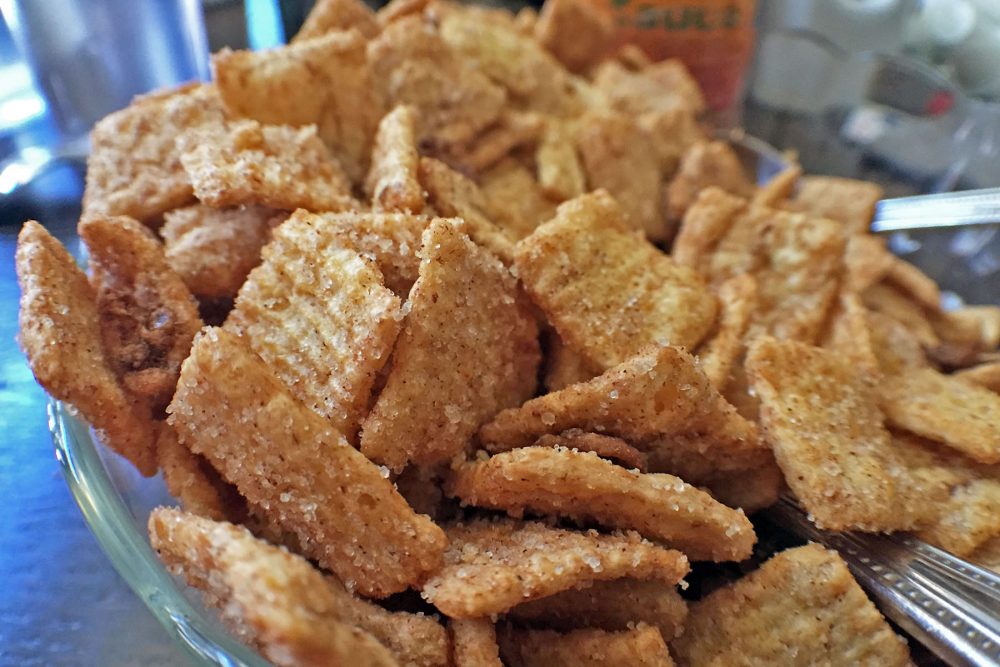 Up next is the Alaskan King Crab Cake Benedict. With poaches eggs and hash browns on the same plate you know there's going to be some eggy potato goodness.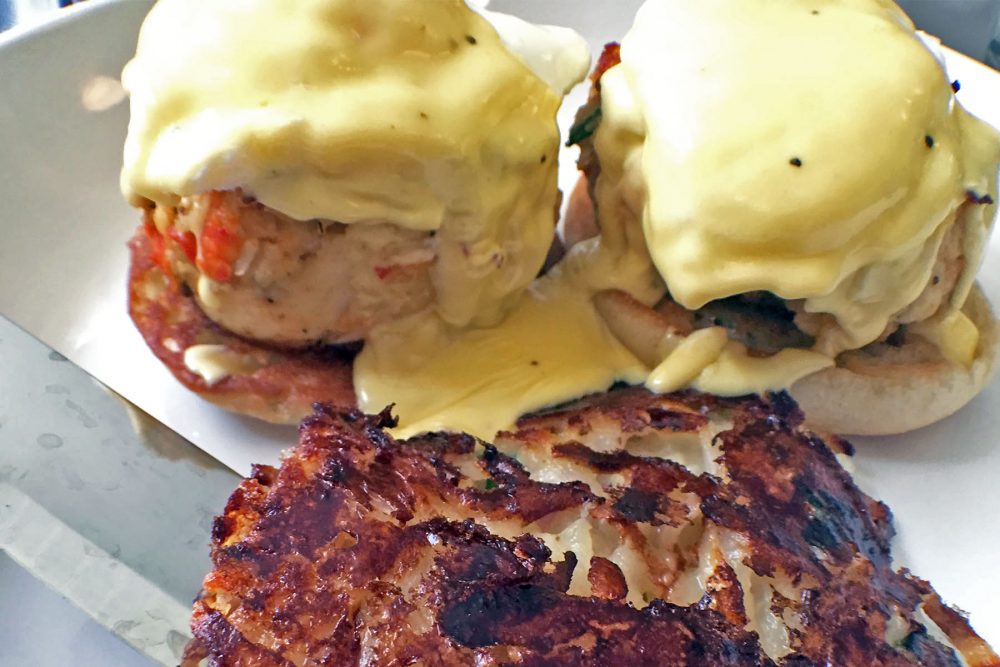 "I believe it is the fundamental right of every human to have access to affordable Alaskan king crab at least once per week" - Glenn Fahlstrom
Moving on to the sweeter side of things, waffle toppings at Fahlstrom's not only appear on the waffle but in the waffle! We opted for a double shot of strawberries and chocolate chips. A dollop of butter and maple syrup know where they belong.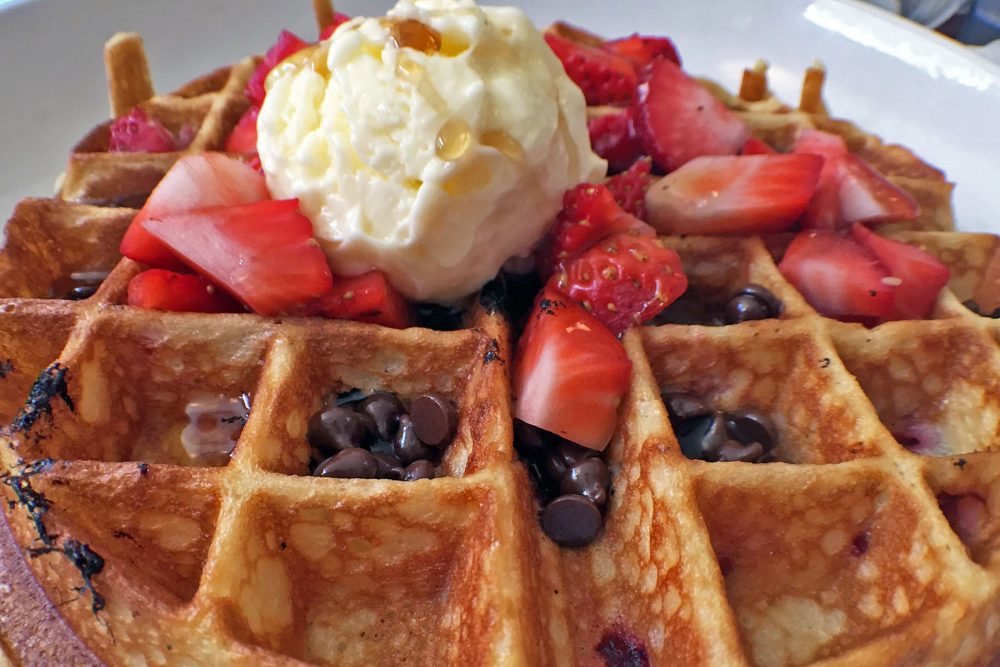 At Chicago Food Magazine we favor the two scramble system; one on Saturday and one on Sunday. Today's choice had us thinking a lot about the south; the New Orleans scramble features tiger shrimp, andouille sausage, peppers and onions with a side of rice. You can thank us later.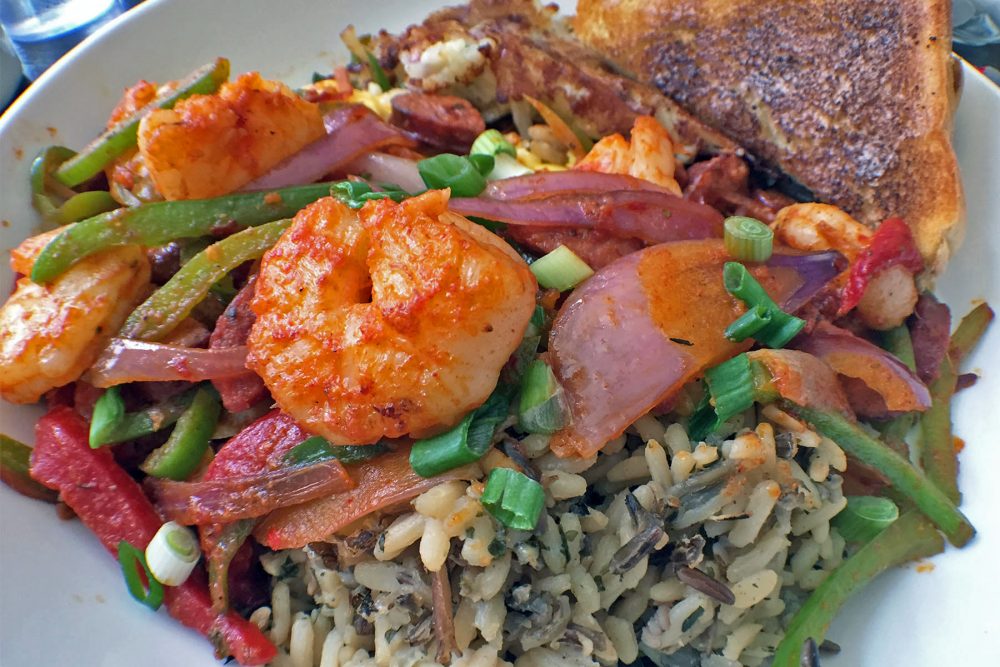 Up next a menu item that commands your attention: The Ham, Shrimp, Bacon and Grits. Pork and seafood nestled on top of creamy cheese grits with eggs anyway and mushrooms.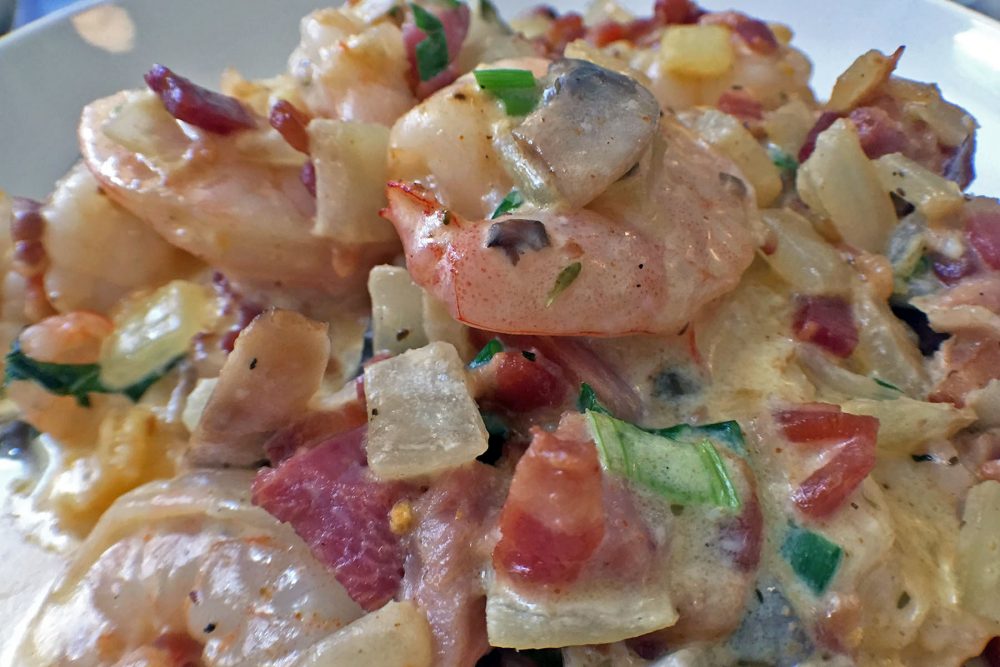 Fahlstrom's has a retail fish market in-house and after sampling the Rushing Waters Smoked Trout Hash and Eggs, we bee-lined for the counter. Potatoes, red and green onion, cream and 3-eggs complement chunks of smoked trout in this deceptively light dish.