---
El Carrito is a casual Mexican counter-service spot in West Rogers Park where the street cart vibe is as evident as the staff is friendly. Salsas galore, BYOB and chips for days have locals lining-up for more and we stopped by recently to check out these street eats for our self. Tag along!

Salsa, salsa, salsa! We started the meal off with a bevy of salsas - all with different levels of heat to accommodate anyone's taste for spice.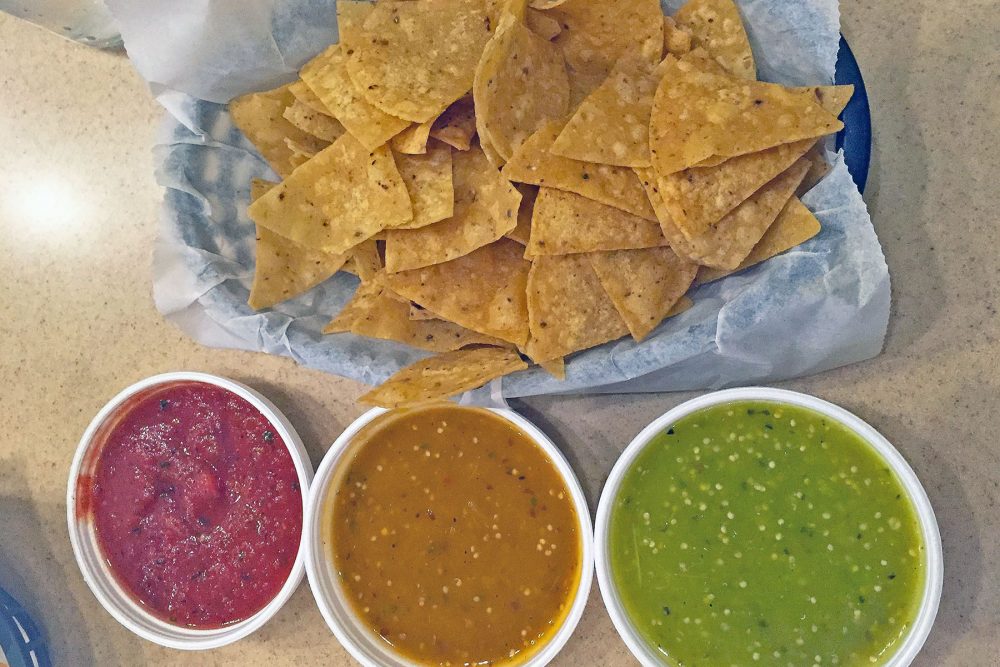 If we had it our way, the chips at El Carrito could be our entire meal, but who doesn't dig guacamole too? We did a little experimenting by combing each of the salsas with the guac and then doing our best not to fill-up before it was taco time!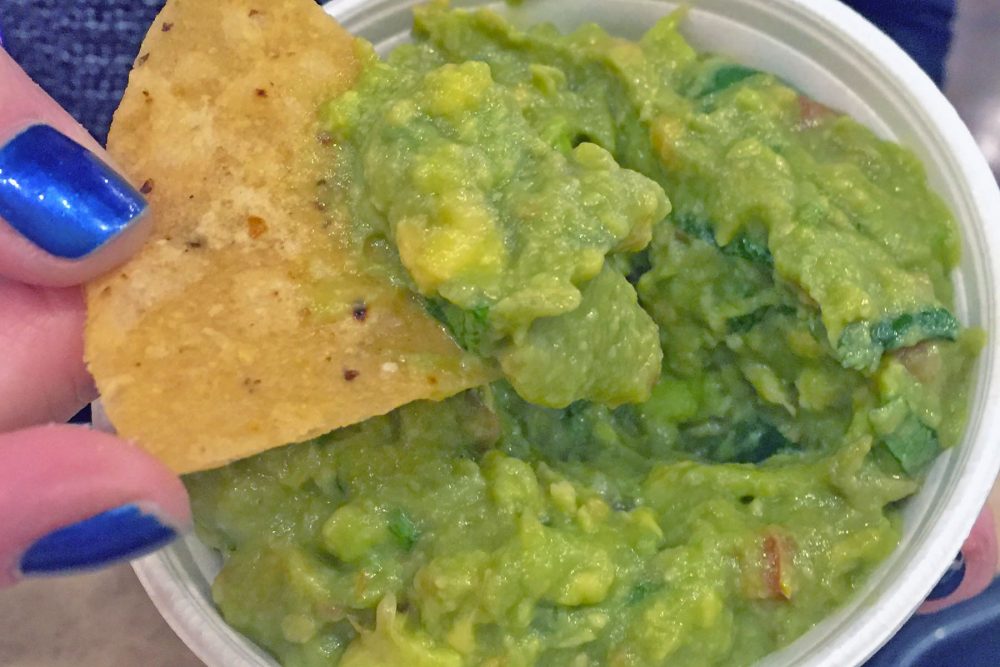 El Carrito has a deep selection of taco classics befitting of their street cart atmosphere. We dug into the Carne Asada to start - marinated skirt steak mixed with onions and cilantro on a house-made tortilla. We like it hot so we added hot sauce and salsa to spice it up.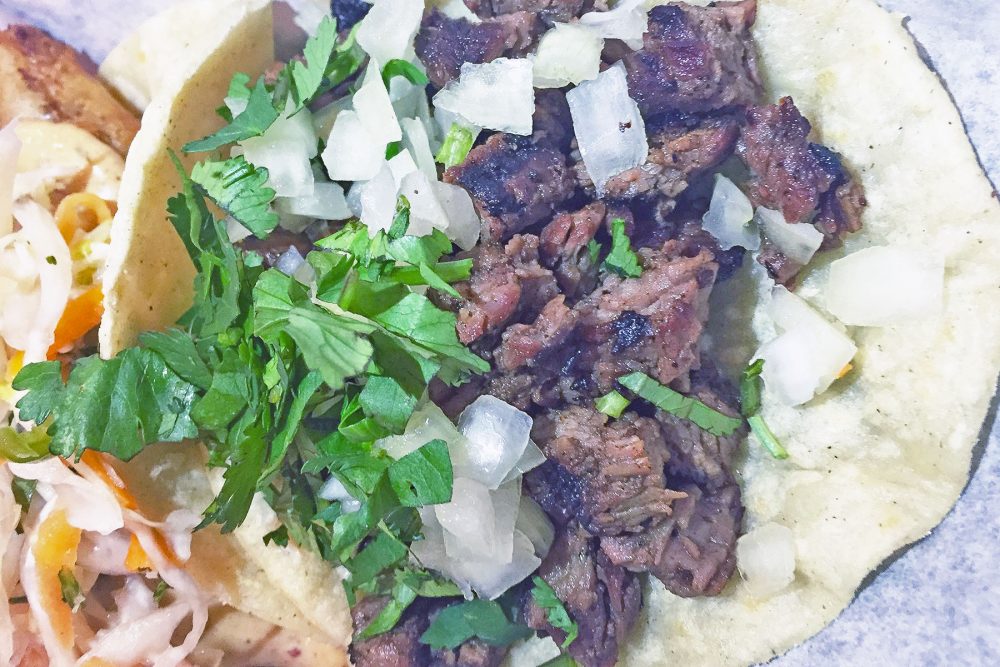 The crispy fish taco was up next. El Carrito does Pescado by frying tilapia and topping with jalapeno cabbage slaw and chipotle aioli.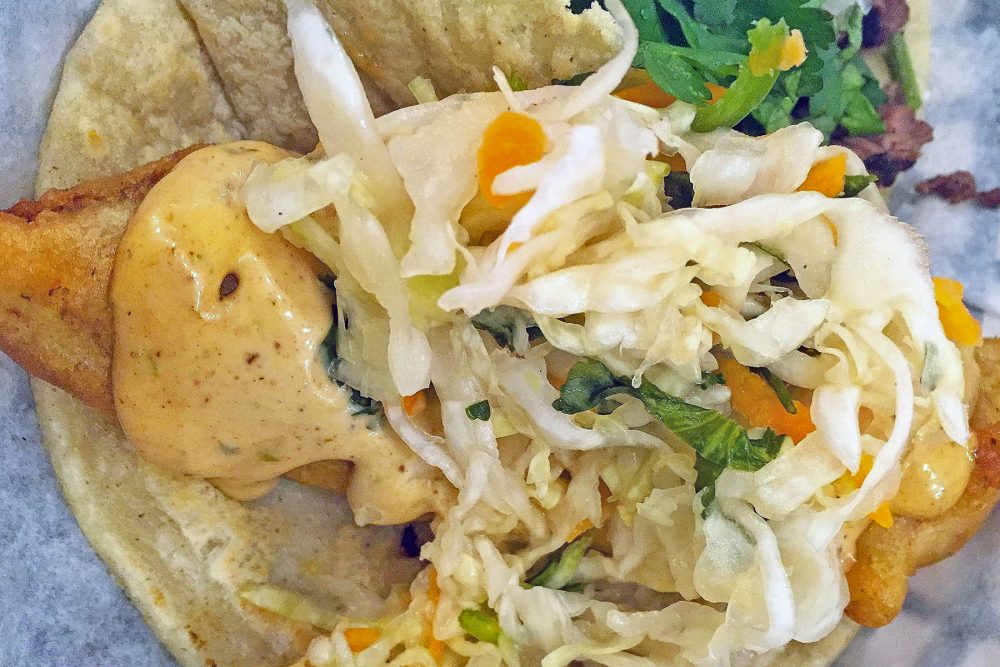 The steak fajitas had us at first sizzle. We favor variety when it comes to our veggie toppings and El Carrito added tomatoes to the classic onion and peppers combo. A side of poblano cilantro rice and frijoles accompanied another stack of warm, house made tortillas.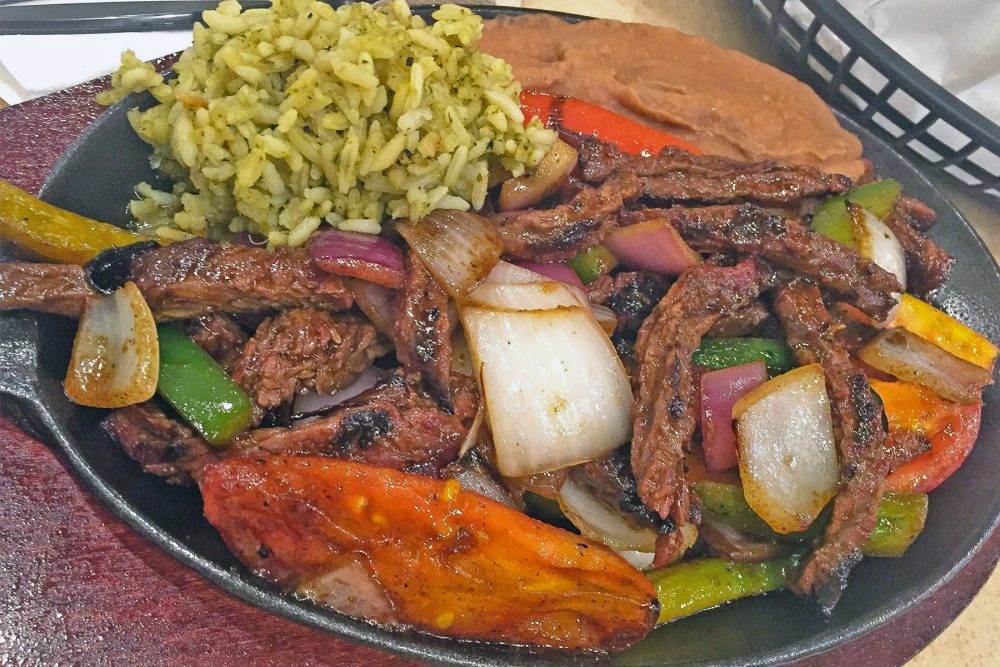 Holy mole! El Carrito's Mole Fries take an American classic and give it some Mexican flair. These thick cut side fries are topped with Mole sauce, sour cream, Chihuahua cheese and cilantro.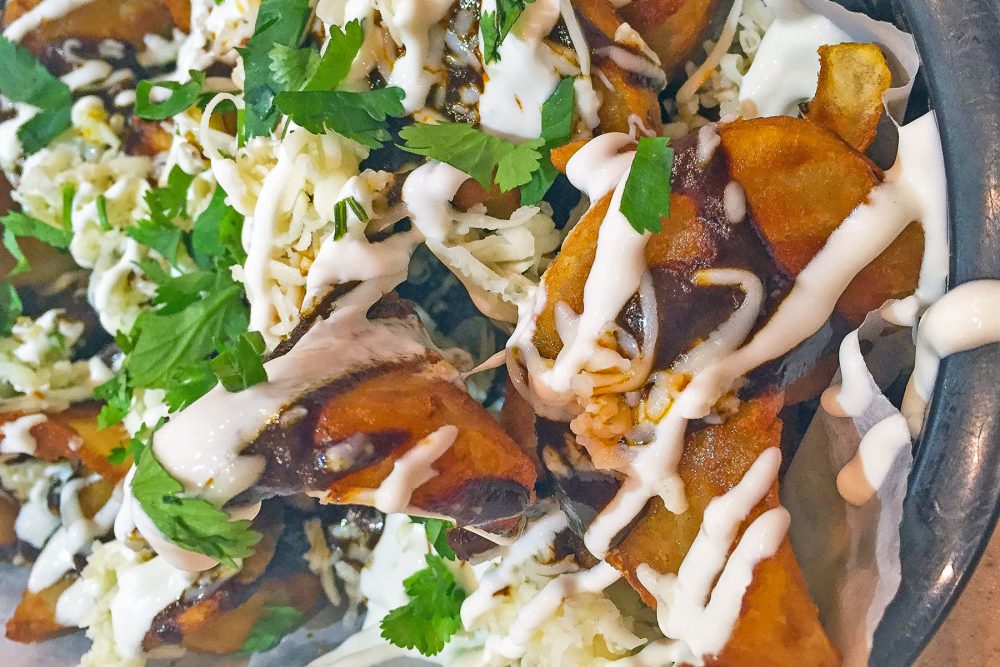 Fried ice cream. Enough said. We cooled down our warm and spicy meal with El Carrito's rotating ice cream selection. A quartet of wafers hold a dollop of ice creamy goodness.